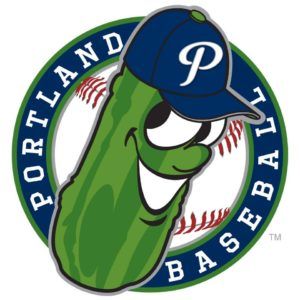 Pacific Northwest Classic Singles Day
It's Singles day in Bend. I thought I'd take chance to shout out an Oregon team with the best name in baseball, the Portland Pickles. Without official seeding of a view of the bracket, here is my Podium Prediction
🥇Jay Devilliers 🥇Michelle Esquivel
🥈JW Johnson 🥈Lauren Stratman
🥉Dylan Frazier 🥉Annica Cooper
Sign up for The Dink Newsletter!
Women's Singles
We went round robin to decide this one. Only four participants so everybody gets to everybody.  Included with the players above, was Lee Whitwell and Laurel Nelson.
Michelle Esquivel was a late scratch. It was Lauren Stratman's day and her whole weekend. She completed her first APP Triple Crown! Congratulations to Lolo.
Men's Singles
Dylan Frazier keeps making this whole singles thing look easy. He moves on the court with a very calm demeanor. I assume him and JW Johnson have a combined of about 60 bpm. They never look stressed or like they're exerting too much effort. I was particularly impressed with him passing shots. They're hidden well and don't have the blazing speed of some other top players but still are super effective. They create uncomfortable situations for his opponents and allow him to control points.
All that being said it still was not enough to dethrone Jay Devilliers. Devilliers takes another triple crown to add to his immensely impressive medal count for the year. Congratulations Jay on another Triple Crown.