The National Pickleball League (NPL), the first professional pickleball league for the 50+ age group, is in the thick of its inaugural season.
Similar to MLP's city representation, the NPL brings 50+ Champions Players together to represent a city and compete as a team for a championship title on an annual basis.
Its goal is to grow the game of pickleball and promote wellness through the sport.
NPL's founders
The league was started by top ranked Champions players Rick Witsken and Beth Bellamy, along with former business CEO Michael Chen.
The designed the events to focus on competition and fun, reflected by their choice of venue, Chicken N Pickle. The eatertainment spaces around the country will host each event over six weekends from June through October, culminating in Championship Weekend in Glendale, Arizona Oct 13-15th.
Michael, Rick, and Beth recognized the potential of champion pros who were ready to leave their mark on the pickleball scene.

"It is the 50 + age group that has truly embraced this sport, finding in it a way to stay active, connect with others, and keep their competitive fire alive," Chen says.
"NPL Pickleball is breathing new life into the competitive dreams of champion pros over the age of 50. The league serves as a reminder that age should never be a barrier to pursuing one's passions and achieving greatness."
"Our league gives athletes over the age of 50 to chase after their dreams to be a professional sports player. Pickleball has improved the physical and mental health of many people over the age of 50, by giving many empty nesters a new passion and community to be connected to."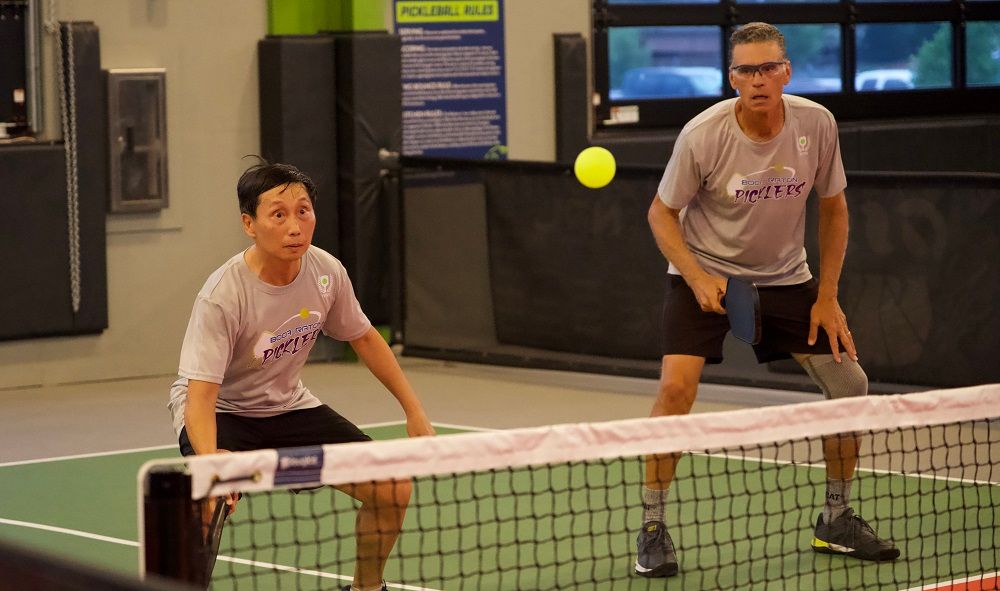 Growing a pickleball league from the ground up
NPL launched in December 2022 with the assistance of Michael's son, Ryan Chen, a sports media expert that recently graduated from Stanford Graduate School of Business.
The National Pickleball League quickly built a business strategy and financial model and sold out six teams in the league within two months.  
The six inaugural teams in 2023 each represent a city:
Naples, Florida
Indianapolis, Indiana
Denver, Colorado
Boca Raton, Florida
Austin, Texas
Oklahoma City, Oklahoma
The league currently has a waiting list of pickleball investors hoping to buy an expansion team in 2024.
NPL Pickleball's season began on June 3-4 in Dallas Texas and will culminate in a season-ending playoff event where the Championship title and $100,000 in prize money will be on the line.  
"Almost all of the top players jumped on the opportunity to play in our league and compete for the $100,000," says co-founder Rick Witsken.  
Read Next: Ageism From Outside Pickleball: What to Say When People Make Assumptions
"They believed we could deliver a level of appreciation for our fellow Champions pros that would be unmatched. We are off to a great start in our inaugural season, and we believe the future is very bright as we plan to expand this league in 2024 and beyond to include many more champions pros."
You can catch all the action live on NPL Pickleball's livestream channel Saturday July 1 and Sunday July 2nd starting at 7:30am in the morning until 6pm EST.
Learn more about NPL via their website.
---