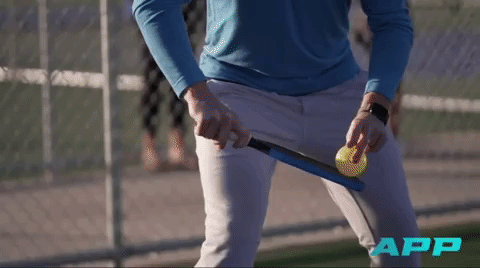 The Pros
No Chainsaw, No Problem. Navratil and Tereschenko move on to Championship Sunday
We are finally back with some men's and women's professional singles at the APP Mesa Open in Arizona to start off our year! This tournament is a Championship Sunday format, with all medal matches from the professional brackets being played on Sunday. This tournament is giving out $75k total in prize money with $6,125 distributed to the top 6 players in men's singles and $5,725 to the top 5 finishers in women's singles.  This may be subject to change based on the number of participants.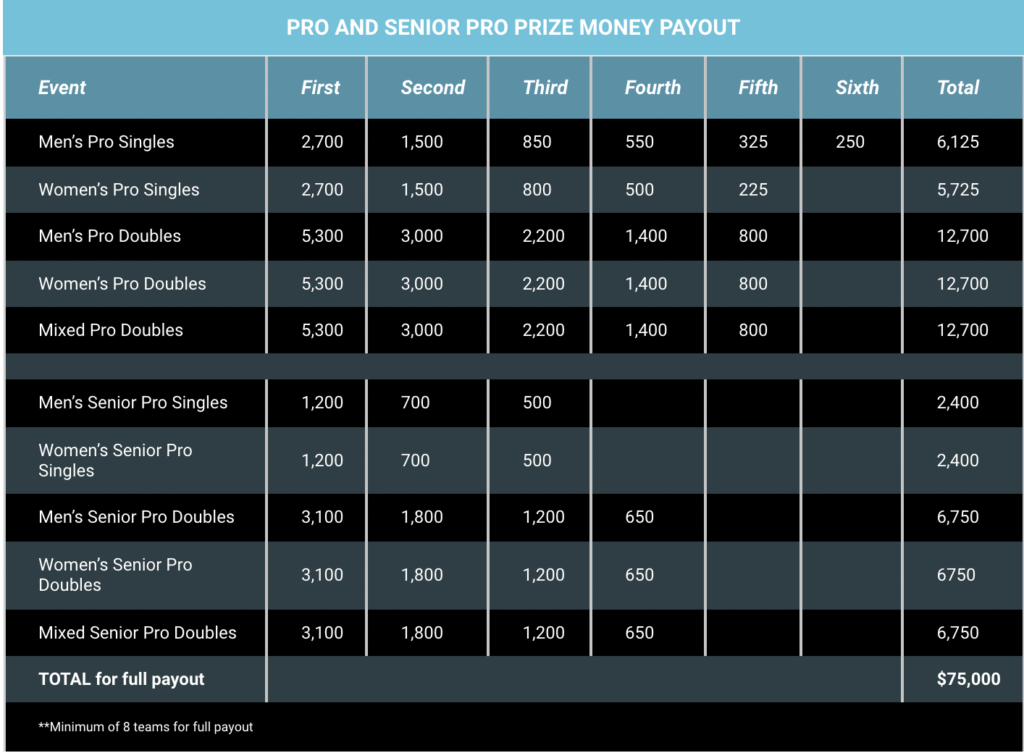 On Thursday, Zane Navratil and Irina Tereschenko came out on top of their respective divisions, winning the winner's bracket final. They get an automatic bid into the gold medal match, while we will find out on Sunday who will be facing them. Let's break down Thursday's singles action and see who is in the bronze medal matches along with my honorable mentions.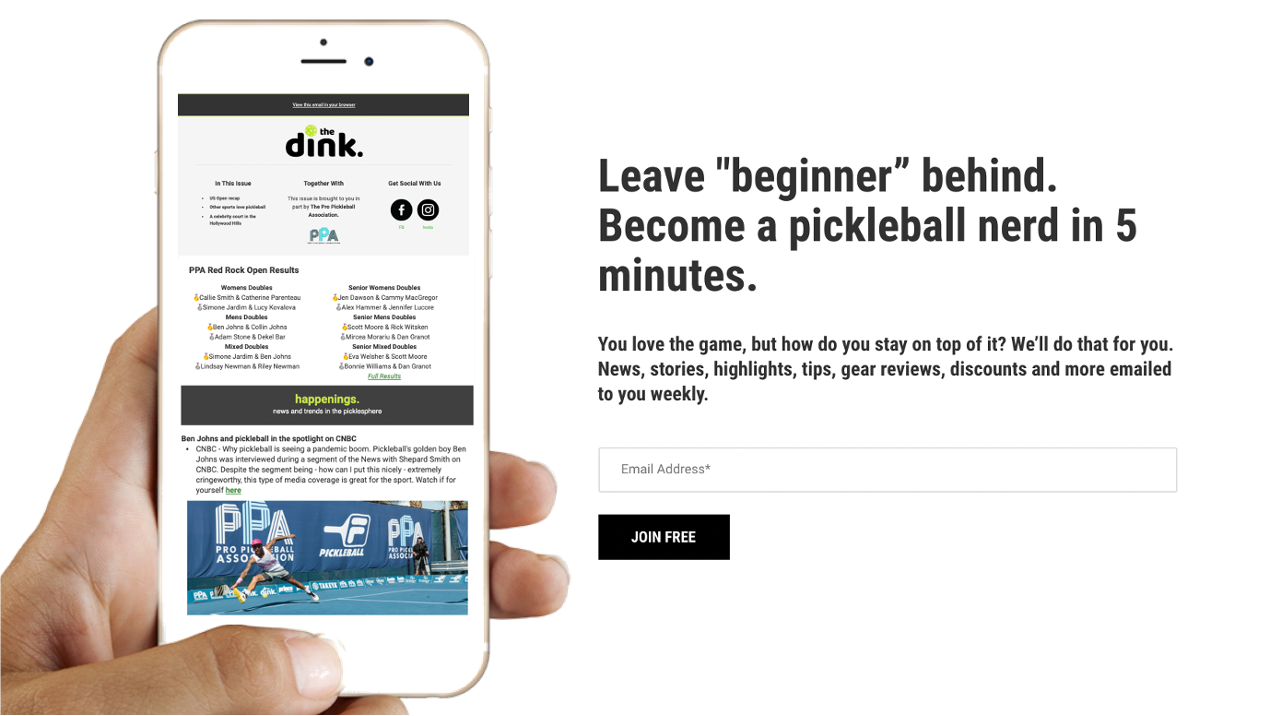 Men's Singles
No chainsaw, no problem as Navratil beat John Cincola, 11-4, 11-4, sending him down to the opportunity bracket where he will play JW Johnson in the bronze match.

The Wisconsin native had everything going for him in his winner's bracket matchup. He covered the court extremely well and really didn't give Cincola anything to work with. Navratil might not be Picasso, but he was painting all sorts of lines in that matchup. He did a great job hitting passing shots down the lines, and rolling drops into the corners of the kitchen.

Navratil did a great job mixing up his spins and depths and didn't give Cincola anything consistent to look at. The Franklin man stayed in attack mode in both games and didn't wait long to speed it up from the kitchen and start the volley war.

However, it wasn't an easy ride to the top for the 26-year-old as he had to battle past Hayden Patriquin, 16, in his first round matchup, narrowly winning the first game 15-13, and then catching a groove in the second game winning 11-0. Navratil got taken to 3 games by Jack Foster, but was able to advance, winning 11-3, 5-11, 11-5.

Cincola, the Illinois product, played extremely well on the day, beating Jay Devilliers in his second round match 9-11, 11-6, 11-2, and Johnson in his 3rd round match 11-7, 11-8. Cincola did an excellent job in his match against Johnson, pushing him back with his serve and ripping passing forehands on his 3rd shot. He even said in his post match interview that he has been working a lot on his serve in the offseason.

While Cincola did an excellent job mixing it up between power and finesse he took advantage of Johnson with his power and passing shots. Cincola has a large reach and was able to take up a lot of court.  Johnson had a difficult time passing him as a result. We will look to Championship Sunday to see how this rematch will unfold, with the winner getting a go at Navratil for gold.

After being sent down by Cincola, Johnson had 2 great matches to get himself into the bronze match. Johnson, using the new crbn paddle, beat California native Gabriel Joseph 15-7, and Devilliers 15-6.


GET 10%OFF THE NEW CRBN PADDLE FROM FROMUTHPICKLEBALL.COM WITH CODE 10DINK


Women's Singles
Tereschenko, the big winner on Thursday in the women's bracket, will take on the winner of Jorga Johnson, 15,  and Allyce Jones on Championship Sunday. Tereschenko played Johnson in the winner's bracket final, and won convincingly 11-2, 11-4. This match was a rematch of the APP Casa Grande gold medal match from late last year.

The Russian product did a great job mixing up her attacks against Johnson, not giving her too many balls waist high, which Johnson feeds off of. You could tell that Jorga Johnson, who is JW Johnson's sister, couldn't really find her groove. She seemed to get a little frustrated and started missing shots and returns that she normally lands in. Credit to Tereschenko though for staying consistent and making it difficult for Johnson.

Tereschenko also played Jones in the second round winning 11-9, 9-11, 11-9. Definitely does not get much closer than that! Jones made quick work of Tatiana Ruhl in the opportunity bracket 15-2, to get a bid into the bronze match on Sunday.

The women's bracket was only 6 players deep, but that did not stop them from putting on a show and starting the year off right. We are looking forward to Sunday to see more singles action from this bracket.

GUARANTEED TO RAPIDLY IMPROVE YOUR PICKLEBALL GAME OR YOUR MONEY BACK! GET 10% OFF WITH CODE THEDINK

Honorable Mentions
Both of these divisions were stacked with talent, especially the 17-person men's division. While we went over the top 3 performers in both divisions, we are going to quickly cover some other notable moments in the men's division.

Let's start with the Patriquin. The young Franklin player was battling the other Franklin player, Navratil, in the second round, and was even winning their first game 10-6. Patriquin had a chance to win and hit his kill shot just long, and immediately looked into the crowd and put his hands over his neck, signaling a choke. It was all jokes though, but he definitely had Navratil on his heels.

He also played the Frenchmen, Devilliers, in the opportunity bracket, but lost 15-5. While it's not the result Patriquin wanted, watch out for him this year. His game has improved immensely in the last 6 months.

The singles specialist Joseph had a nice appearance on Thursday playing some tough games against Jack Foster narrowly losing 12-10, 11-7. He made a mini run in the opportunity bracket getting a key win against Dylan Frazier 15-6, before losing to Johnson 15-7.

Speaking of Frazier, the 20-year old had a rather peculiar tournament, winning by retirement twice against Ryan Sherry and Damien Spizzo. It's possible that that lack of playing hurt him when he went up against Navratil in the winner's bracket and Joseph in the opportunity.

The battle for the right to play in the bronze medal match was Devilliers vs. Johnson, with Johnson coming up victorious 15-6. This match started off extremely close, with Devilliers winning at one point 5-4. However, it was all Johnson after that, with his pinpoint accuracy and patience, forcing pop-ups and finishing rallies.

One last point
Lauren McLaughlin and Wes Gabrielsen were in the booth on Thursday and the common motif they reiterated was timeouts! They kept on talking about taking strategic timeouts during the match. They mentioned it in almost all of the matches they commentated. They both said how advantageous properly timed timeouts can be, and how it can quickly turn the momentum. Pickleball is a game of runs and if you can potentially stop a run with a timeout, it might be wise to use!

Stay tuned for all APP action this weekend as we have mixed on Friday, doubles on Saturday and the medal matches on Sunday!