The PPA is going to the Sunshine State for the Florida Open located at the 49-court facility called Pictona at Holly Hill located in the Daytona Beach area. Some big storylines are causing quite the pre-tournament hype including returning pros, a debuting superstar and the end of a short mixed doubles era.

Catch all this action and more starting on PPA TV starting on Thursday with singles, mixed doubles Friday, gender doubles Saturday and all gold medal matches on Sunday. Now let's get into these brackets and the drama.

Men's Singles
The most electrifying man in sports according to Barstool Sports, Tyson McGuffin, is back after sitting out the past three tournaments with a minor foot injury. In his absence, McGuffin went from the second-ranked PPA men's singles player to the fourth. Luckily for him, the fourth seed is on the opposite side of Johns and should allow him to get further in the bracket.

In addition, Ben Johns is making his return after sitting out the Indoor National Championships in Minnesota two weeks ago. In the tournament prior, Federico Staksrud took Johns out of the winner's bracket, so the 23-year-old will be looking to reassert himself as the top dog in singles.
Johns' toughest matchup on Thursday will probably come against JW Johnson in the quarter-finals, that is if both players get some early wins and get there. While JW looked much better his last outing in singles, this match is still Johns for the taking. If Johns does punch his way into Sunday, there is a good chance he will meet Staksrud for the third finals this year.

Luckily for all these competitors the biggest and baddest papa in town, James Ignatowich is scheduled to sit this one out. Iggy is coming off a gold in singles and probably feels it's best for him to take a break so Christian Alshon doesn't have to get roasted…again.

Podium Prediction: 🥇Ben Johns 🥈Federico Staksrud 🥉Julian Arnold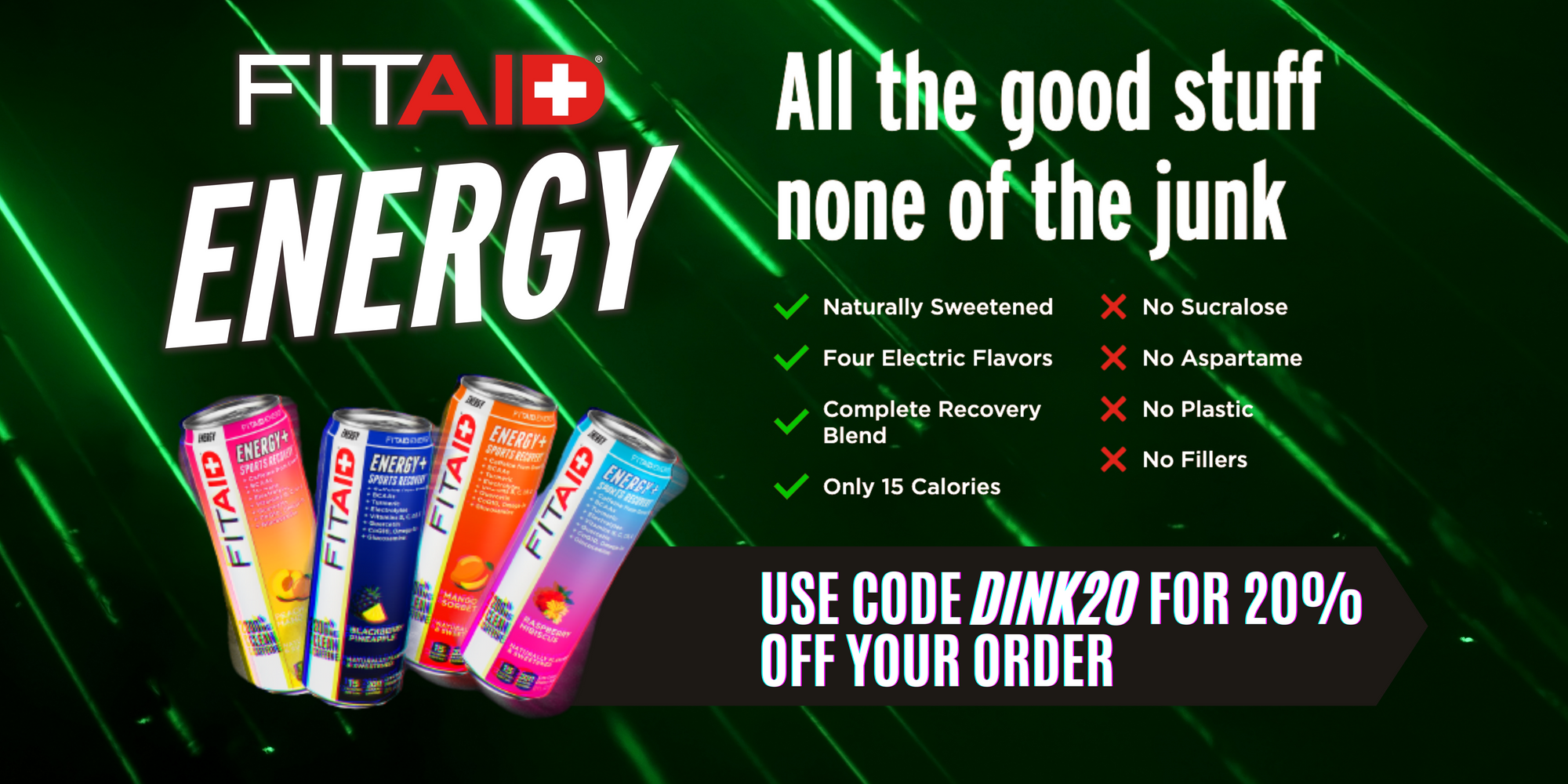 Women's Singles
McGuffin and Johns aren't the only players making returns to tournament action. The number one women's player on Earth, Anna Leigh Waters is back, after electing to sit the Indoor National Championships out as well. In her absence, it was Catherine Parenteau that took the gold over Lea Jansen. Unfortunately for Parenteau she's going to have to go through Waters if she wants to get back to championship Sunday.

As the two seed, Jansen won't have to face Parenteau nor Waters on Thursday, which should help her return to the gold medal match. Her toughest match should come against Salome Devidze in the semi-finals; and Jansen has had the former professional tennis player's number as of late.

The one lady that poses a threat to Jansen before the semi-final would be Yana Grechkina, who has been consistently improving all aspects of her game. While she might still be a few steps behind Jansen and the other elite ladies of this bracket, a breakout performance is imminent, so this could certainly be that week.

Podium Prediction: 🥇Anna Leigh Waters 🥈Lea Jansen 🥉Catherine Parenteau
Mixed Doubles
If you've been living under a rock in the pickleball world recently, you might have missed that the partnership between Anna Bright and Riley Newman is done, with rumors suggesting it is over for the year. That partnership just didn't pass the vibe check on court. They did walk away with a gold in the process, but it seems they're going in different directions.

That leaves Bright to pair up with the reigning mixed doubles champion, Ignatowich. As a result, Newman is oddly teaming up with Bright's women's doubles partner for this weekend, Parris Todd. That's right, Todd is making her 2023 PPA debut and no doubt she will be hungrier than ever for some hardware.

If that wasn't interesting enough, Waters and Johns will team up once again after missing last tournament. In the tournament before that, they were dethroned by Jorja and JW Johnson, so they won't be lacking motivation heading into this one. With McGuffin back, Parenteau will get her year-long partner back and should make a solid run come Friday.

Other teams to watch for are the defending silver medalists Lauren Stratman/Julian Arnold, Jessie Irvine/Jay Devilliers and the Johnson siblings. Missing in action is the number two-ranked PPA mixed doubles team Lucy Kovalova/Matt Wright. In addition, Callie Smith won't be attending this tournament, which leaves her most recent mixed doubles partner Dylan Frazier to partner with Jade Kawamoto.

Podium Prediction: 🥇Anna Leigh Waters & Ben Johns 🥈Parris Todd & Riley Newman 🥉Anna Bright & James Ignatowich

Men's Doubles
With Ben Johns back, he'll team up with his brother Collin Johns and should once again wreck this division. When they've played with each other this year, they haven't lost a match and have gone three for three in gold medals. Their toughest match will probably come against Johnson/Frazier who got their first PPA gold medal as a duo last tourney.

With Wright out, Newman seems to be partnering with Timothy Parks, one of the owners of the SoCal Hard Eights, which also happens to be the MLP team that Newman is on. I guess if you miss the first MLP event of the year, you owe the owner a favor. Now it's not 100% confirmed it's the owner, but it would be even crazier if this Timothy Parks was just a random pickleballer. Despite his DUPR only being a 3.92, Newman/Parks somehow retained the number two seed Newman is accustomed to.  

With McGuffin healthy again, he is teaming up with his original 2023 partner Ignatowich. Devilliers and DJ Young are going their separate ways this tournament, with Devilliers playing with Andrei Dăescu and Young with Zane Navratil. The silver medalists from two weeks ago, Staksrud/Pablo Tellez are running it back and should be poised for another deep run.

Podium Prediction: 🥇Ben Johns & Collin Johns 🥈Federico Staksrud & Pablo Tellez 🥉JW Johnson & Dylan Frazier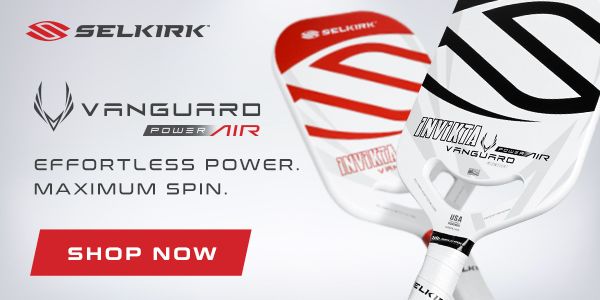 Women's Doubles
ALW is back and teaming up with Parenteau for the first time since they won gold at the Desert Ridge Open on the first weekend of February. With Waters going back to Parenteau, Bright is teaming up with Todd, who she had enormous success with a year ago when they joined forces for a few tournaments. While it's Todd's first PPA tournament of the year, she has been doing great in the APP tour this year, and is definitely coming into this already warmed up.

No Jackie Kawamoto, so Irvine is playing with her Florida Smash MLP teammate, Jorja Johnson. Johnson has shown exponential improvement this year and it shouldn't be long before she contends in women's doubles. She's already won a silver this year in mixed doubles, so it's only right women's doubles follows.

Other teams looking to make some noise are the always fiery Allyce Jones/Jansen and Andrea Koop/Vivienne David. Jones/Jansen have started this year absolutely on fire, medaling in three of the four tournaments this year. They have yet to earn gold though, so it will be interesting to see if they have made the adjustments to do so. Lastly, with Callie Smith absent, Kovalova is taking a break from this division.

Podium Prediction: 🥇Anna Leigh Waters & Catherine Parenteau 🥈Anna Bright & Parris Todd 🥉Allyce Jones & Lea Jansen

Weather
The weather for this tournament is forecasted for mid 70s to low 80s, but it's the 50 percent plus humidity that's really going to slow the ball down. That will significantly help players/teams who prefer to play a slower, more calculated style of play. That's going to bode extremely well for Johns' triple crown bid. There is some rain scheduled for Friday, which is when the 12 undercover courts should really come in handy. Hopefully the wind stays down so those courts stay dry.
The pro pickleball game moves fast. Luckily, we do, too. Subscribe to our newsletter to keep track of pro matches: