Nationals week is in full swing with most of the senior pro competition already completed. Jennifer Dawson has won two national championships already this week and you have to be asking, how can I play like a national champion?
Well, we've got the answer… Pickleball Master Course. Jennifer Dawson is one of the instructors in Pickleball Master Course!
GUARANTEED TO RAPIDLY IMPROVE YOUR PICKLEBALL GAME OR YOUR MONEY BACK! GET 10% OFF WITH CODE THEDINK

The pro action kicks off today with men's and women's singles.
Women's Singles
The women's singles field is a little light but should produce a pretty strong finals matchup. Anna Leigh Waters is the number 1 seed and will be in the finals. She will probably be taking on Irina Tereschenko who is coming off a first-place finish at the APP Casa Grande. Waters has been a dominant force in the singles game for most of 2021 but Tereschenko is playing some of the best pickleball of her career right now. Here is how I think things shake out.
🥇 Anna Leigh Waters
🥈 Irina Tereschenko
🥉 Annica Cooper
Men's Singles
JW Johnson decimated the men's field in Casa Grande. Will he be able to do the same in Indian Wells? Players have had short week to prepare for his serve with singles being played on Sunday at Casa Grande. Here is a look at today's bracket and search players to the final.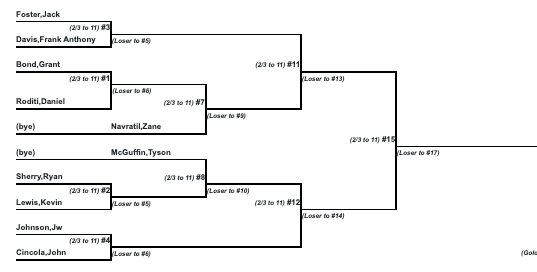 Tyson McGuffin has to be stoked to have another tournament without Ben Johns in the field, but his path will not be much easier with Ryan Sherry, JW Johnson and Zane Navratil as his projected path to the final. McGuffin always shows out at this event and will be giving his all to end the year as a national champion.
Based on the APP rankings Zane Navratil is the number 1 seed in this event. I'm sure he had someone in his camp simulating the new Johnson serve all week to prepare for a rematch against JW after losing in Casa Grande. He will be watching the semifinal round closely and probably be rooting and barking along with TM. Navratil has had success against McGuffin this year and would be a more favorable matchup for him in the final.
🥇 Zane Navratil
🥈 Tyson McGuffin
🥉 JW Johnson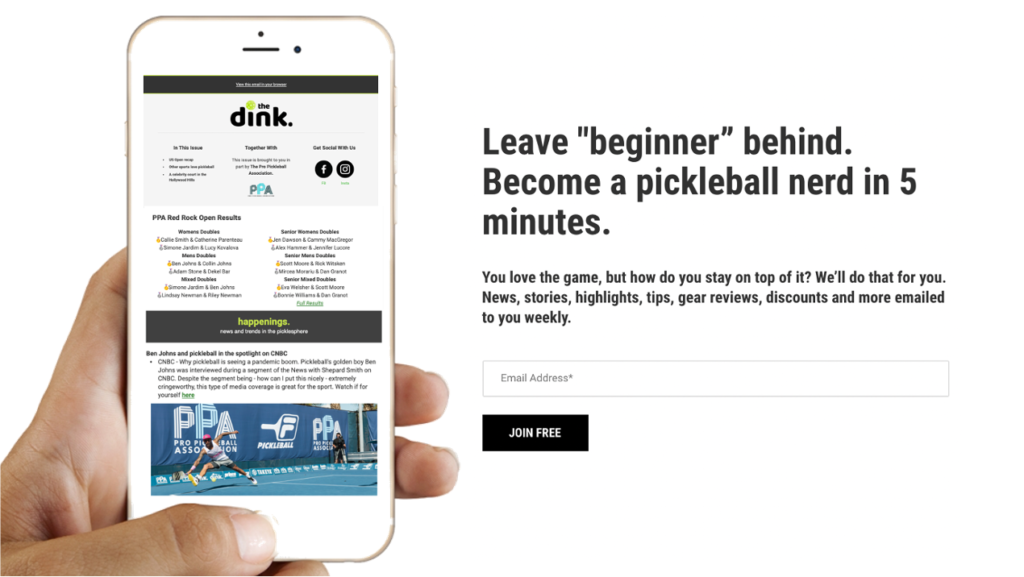 Mixed Doubles
The mixed doubles game will be in the spotlight on Friday. We've got 16 teams all looking to become national champions. This field has the staples of Lucy Kovalova & Matt Wright and the Newmans, but also features some brand new pairings. Catherine Parenteau has been changing partners for a good part of 2021and will be playing JW Johnson in this event. His serve was causing trouble in Casa Grande and it might help push them through the mixed bracket. Andrea Koop and Zane Navratil will be a dangerous team and could upset of team podium staples. Lea Jansen and Dekel Bar developing chemistry as partners and are bound to reach the top if they keep playing together.
🥇 Lucy Kovalova & Matt Wright
🥈 Lindsey Newman & Riley Newman
🥉  Anna Leigh Waters & Tyson McGuffin
Women's Doubles
The women's doubles field will be one to keep an eye on. Andrea Koooooop is filling in for Simone Jardim in partnership with Lucy Kovalova. They will be put to test against the other top women's teams in the game, Catherine Parenteau/Jessie Irvine and the Waters. Andrea Koop had big shoes to fill but was a great fill-in for Jardim as Johns mixed doubles partner in Casa Grande.  Don't sleep on Lea Jansen & Irina Tereschenko as partners. They are coming off a gold medal finish last week. We will also have a back draw in this event which we have not seen in a while with these teams. I am a fan of the double loss elimination being mixed in, especially when there are newer teams trying to figure out their style.
🥇 Anna Leigh Waters & Leigh Waters
🥈 Catherine Parenteau & Jessie Irvine
🥉  Lucy Kovlova & Andrea Koop
Guaranteed to rapidly improve your pickleball game or your money back! You have nothing to lose and everything to gain by trying out Pickleball Master Course. Get 10% off with code THEDINK.

Men's Doubles
This will be the last ride for Riley Newman and Tyson McGuffin and they have a solid chance to end on top. Their biggest competition will be the unique pairing of Matt Wright and Dekel Bar. I'm hoping we get two matches between these teams because they are definitely going to be fun to watch. Another team to look out for is Callan Dawson and JW Johnson. These are two extremely consistent players that are going to be hard to beat.
Following a brand spanking new gold medal performance, Dave Weinbach and Dayne Gingrinch will be throwing their hat into the pro men's doubles ring. Their performance in the field will be a good measure to see how the game has grown this year. This team has dominated the senior men's circuit but how will they do playing at the unrestricted pro level?
🥇 Riley Newman & Tyson McGuffin
🥈 Matt Wright & Dekel Bar
🥉 JW Johnson & Callen Dawson