Major League Pickleball (MLP) is going to Daytona Beach, Fla. for their second tournament of the year at the beautiful 49-court, Pictona at Holly Hill facility! This event is the sixth in MLP history and will surely bring the HEAT!

Top Storylines
Riley Newman makes his 2023 debut for the SoCal Hard Eights
Former world no. 11 tennis player Sam Querrey back on court
7 Challenger Level teams have made changes to their lineup

Format & Rules
For those needing a quick recap on how this event works, we have you covered. MLP consists of two levels: the Premier Level and the Challenger Level. The Premier Level is described as the top 48 players in professional pickleball, while the Challenger Level comprises the next 48 pickleball stars.

Each level is divided into 12 teams of four players (two men and two women), where they will compete against other teams in their group. The Challenger Level starts on and ends on Saturday, while the Premier Level begins on Friday and finishes on Sunday.

A match consists of four games to 21 points using rally scoring: one women's doubles, one men's doubles and two mixed doubles games. If those four games result in both teams having two wins and two losses, the "DreamBreaker" will be triggered. This is a singles game to 21 with rotating players every four points scored. For a list of the nuances check out the complete set of rules.
Premier Level
All eyes will be on Riley Newman as he makes his 2023 debut alongside his sister Lindsey Newman, Mary Brascia and AJ Koller. It was Stefan Auvergne that filled his place in Mesa, but now it will be all Newman. Newman was taken sixth overall in the draft as team owners knew he would not be attending the first event. Now it's time for him to prove that that pick was well worth it.

Other teams to watch out for are the defending champions, the Los Angeles Mad Drops, led by Catherine Parenteau, Irina Terschenko, Julian Arnold and Thomas Wilson. This team coasted to a win in Arizona by not dropping a single match. In fact, they only lost three games in total, and never required the Dreambreaker. But that was the last tournament, and with a target on their backs, we will see how they'll respond.

Anna Leigh Waters and Ben Johns
Both Anna Leigh Waters (New Jersey 5s) and Ben Johns (Seattle Pioneers) will be hungry to lead their teams to the finals. Even though they're both recognized as the best women's and men's players by a longshot, this is a team tournament! And the best teams will win, not the best players.

With that being said, Waters and Johns have exceptional teammates. Waters is surrounded by Lea Jansen, James Ignatowich and Mr. Irrelevant, Hayden Patriquin (the last player picked in the snake draft). Johns is accompanied by Tyler Loong, Meghan Dizon and Etta Wright.

Waters and Johns are entering this event after they both managed to secure triple crowns at the PPA Austin Showdown last weekend. Among many things, these players are able to put their partners on their backs and win games. However, in the MLP format, they will only play in two out of the four games, meaning they need to win both of those and get some help from their teammates in the other two games to advance.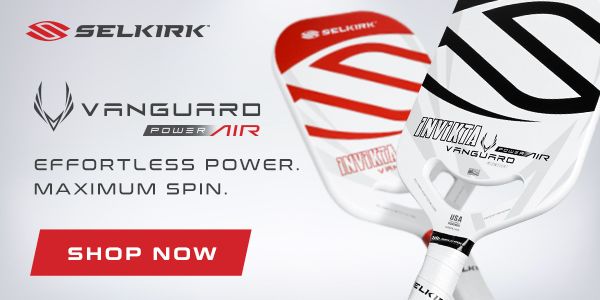 Other Contenders
The runners-up last event was the New York Hustlers featuring Anna Bright, Lacy Schneemann, Tyson McGuffin and Rafa Hewett. Bright is coming off a gold in women's doubles, a silver in mixed doubles and is in outstanding form. McGuffin seems fully healthy, after missing a few tournaments due to a minor foot injury.

The ATX Pickleballers are my dark horses in this tournament, led by JW Johnson alongside Gabriel Tario, Jade Kawamoto and Jackie Kawamoto. Johnson is an absolute force to be reckoned with in men's doubles, mixed doubles and singles, which will provide a huge advantage if a dreambreaker is engaged. The Kawamoto twins are defensive experts in mixed doubles and can play more aggressively when needed in women's doubles. So this team will go as far as Bolivian, Tardio can take them.

Championship Predictions:
1st Place: LA Mad Drops: Catherine Parenteau | Irina Tereschenko | Julian Arnold | Thomas Wilson
2nd Place: Seattle Pioneers: Etta Wright | Meghan Dizon | Ben Johns | Tyler Loong

Challenger Level
While the Premier Level features a higher level of play, the action the Challenger Level provides is equally as exciting. Couple that with the seven changes that happened during the Shuffle Draft on March 4, and we have ourselves some excellent storylines.

The major deals in the shuffle draft were Jillian Braverman getting picked first overall by the Columbus Pickleball Club, then traded to the Dallas Pickleball Club for Megan Fudge. Miami Pickleball Club scooped up Brendon Long, who has been on an absolute terror laterly, and replaced him with Matt Manasse.

The favorites are most likely the defending champs: the Bay Area Breakers. Ewa Radzikowska, Rachel Summers, Pablo Tellez and Chrisitan Alshon provide serious depth for this quickly evolving team. Tellez and Alshon have been balling on the PPA tour and will bring that level of play to the MLP.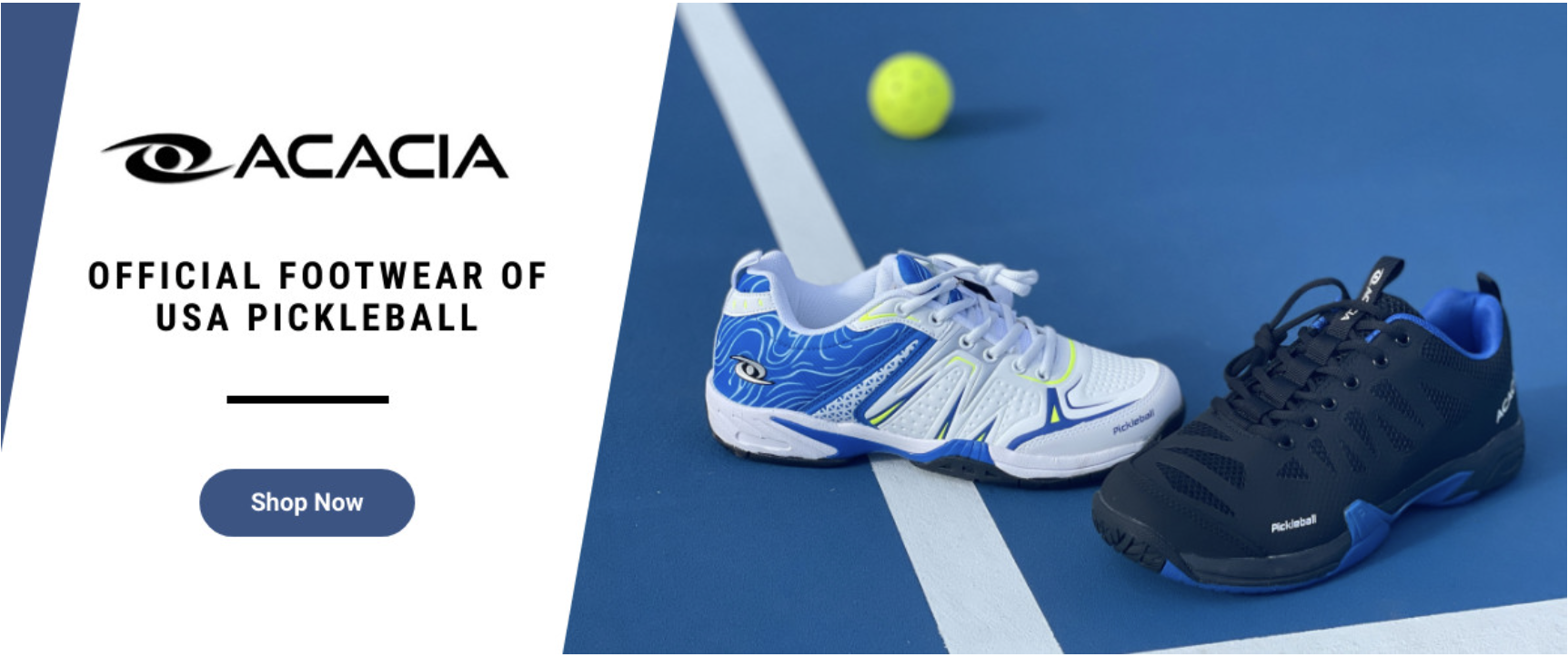 GET 10%OFF  YOUR ACACIA PICKLEBALL SHOES AND MOST OTHER GEAR WITH CODE 10DINK AT FROMUTHPICKLEBALL.COM
Other Contenders
DUPR (Dynamic Universal Pickleball Rating) has the Brooklyn Aces (Corrine Carr, Hurricane Tyra Black, Rob Nunnery, Greg Dow) as their favorites, but I'm not too convinced. Black was recently picked up in the Shuffle Draft, replacing Cierra Gaytan-Leach.

I really like the Chicago Slice (Susannah Barr, Emily Ackerman, Ryler DeHeart, Connor Garnett), especially if their men can be a little more aggressive in mixed doubles compared to last time around.

Sam Querrey
It's not an MLP event if we don't mention the former world no. 11 professional tennis player Sam Querrey. The former Wimbledon semi-finalist boldly claimed that starting on January 1, after three months of training, he will be a top 10 pickleball player in the world. It hasn't quite been three months, but  it's close enough. We'll see how close Querrey is to fulfilling that promise.

He noted last tournament that his club, the DC Pickleball Team, were right there, and believes this tournament they will contend for the title. They swapped out Monica Paolicelli for Amanda Hendry in the Shuffle Draft, which should prove to help bolster their squad.

Championship Predictions:
1st place: Bay Area Breakers: Ewa Radzikowska, Rachel Summers, Pablo Tellez, Christian Alshon
2nd place: Chicago Slice: Susannah Barr, Emily Ackerman, Ryler DeHeart, Connor Garnett

Weather
Florida is true to its namesake as the Sunshine state by bringing the sun on Thursday and Friday for group play. It then goes partially sunny on Saturday and Sunday with temperatures in the mid 80s F to low 90s F. The sun and the humidity are going to heat up the ball and make it soft, favoring teams that prefer the slower game. This is a perfect chance for Ben Johns to get his team a championship.
For results and storylines from Major League Pickleball subscribe to our 3X weekly newsletter: