Selections for season two of Major League Pickleball were revealed last night in a live show and party at the Billie Jean King National Tennis Center. MLP President, Brooks Wiley, also announced the news of an expanded prize pool to $1 million  spread across the three 2022 events.
Season two of MLP starts on Friday, June 3 at Dreamland in Dripping Springs, TX. The second stop of 2022 is scheduled for Newport Beach August 5-7 and final stop for 2022 is in Columbus, OH, October 12-14.
What can we expect from this MLP in June? Improved camera technology to capture the game like never before, a new video replay system because in MLP every point matters, and a raucous crowd for the DUPR Bowl live on the CBS Sports Network on Sunday.
Let's Meet the Teams
The twelve teams were built from a snake draft where 48 top pros were drafted. The unique MLP draft format alternates between men and women for each pick.
The first overall pick in this year's draft was... Andrea KOOOOP! Season 1 MLP Champion and dominant women's doubles player. She was drafted by the Chimeras. Roster: Andrea Koop, Rob Cassidy, Daniel De La Rosa, Megan Fudge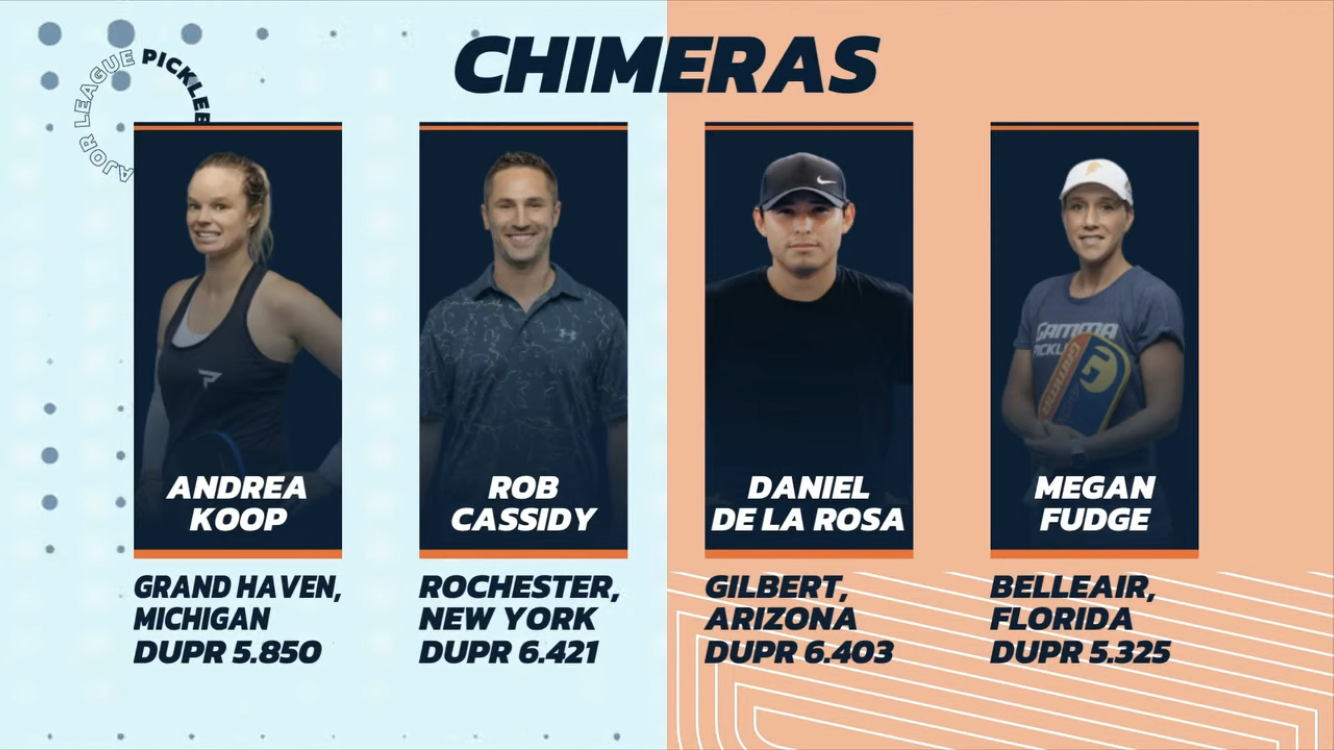 Florida Smash
JW Johnson was the second overall pick and the first male selected. He will lead team Florida Smash. Roster: JW Johnson, Maggie Remynse, Lee Whitwell, Travis Rettenmaier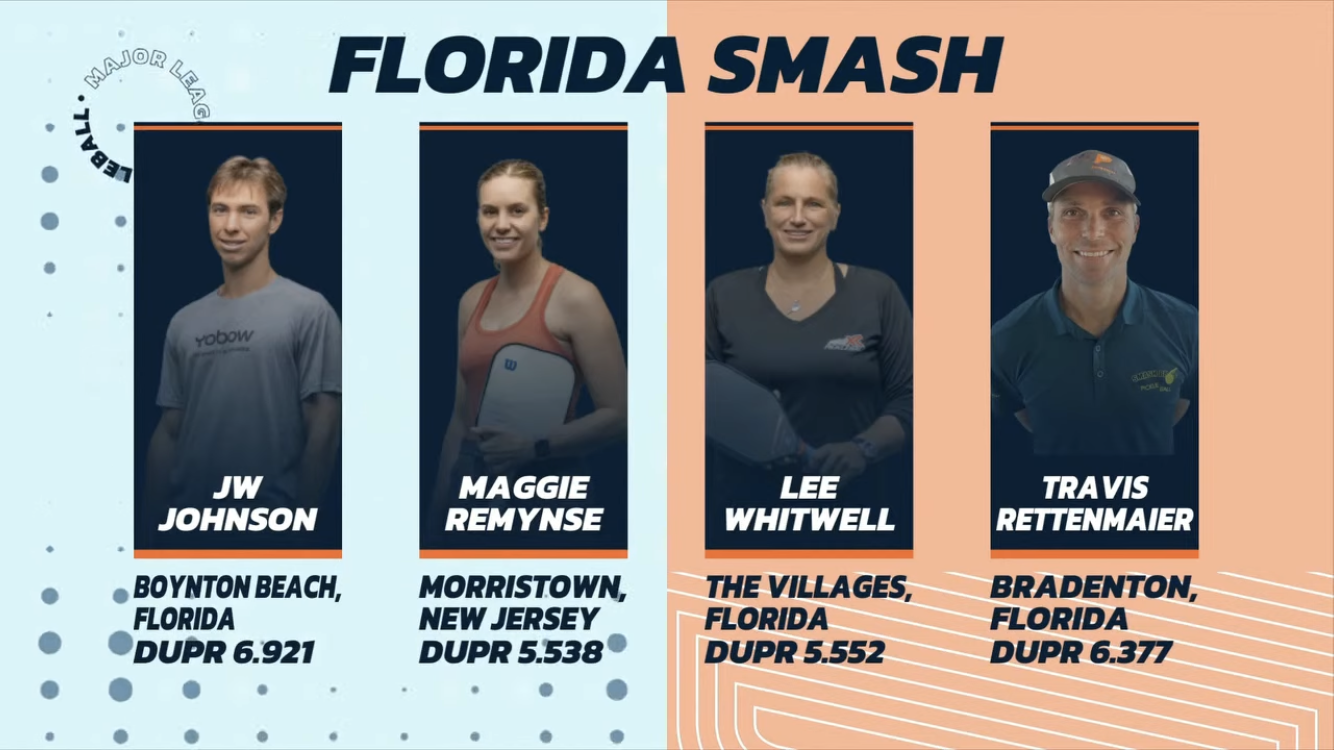 Mad Drops Pickleball Club
Next up was Vivienne David. David went undefeated in doubles play in season 1 and was the clear runner-up for MVP. Roster: Vivienne David, Adam Stone, Julian Arnold, Olivia McMillin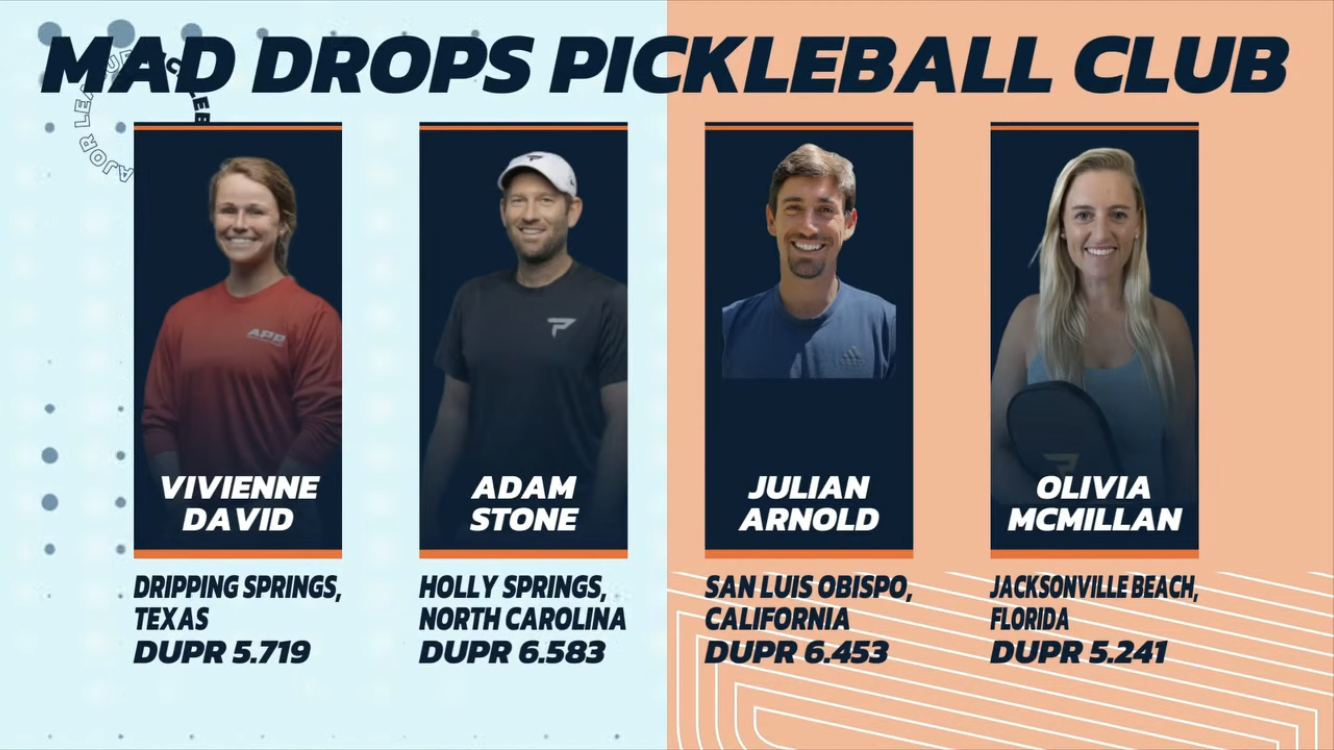 Team Clean
Another repeat team from last year, team Clean went with the big man, Dekel Bar, as their first round selection. Roster: Dekel Bar, Michele Esquivel, Regina Franco, Joey Farias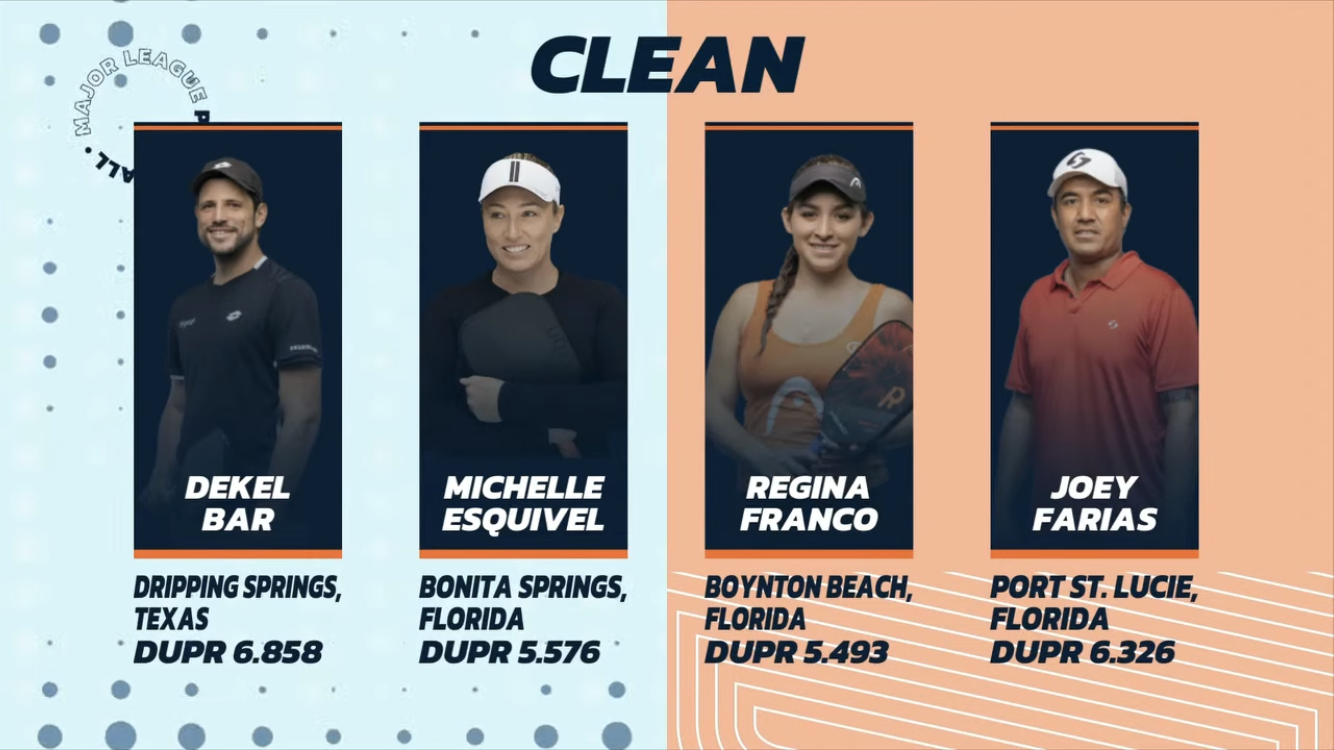 The Bus
One of the more original team names and creative with their logo. The Bus is led by Lauren Stratman and pickleball OG Kyle Yates. Roster: Lauren Stratman, Kyle Yates, Eden Lica, Milan Rane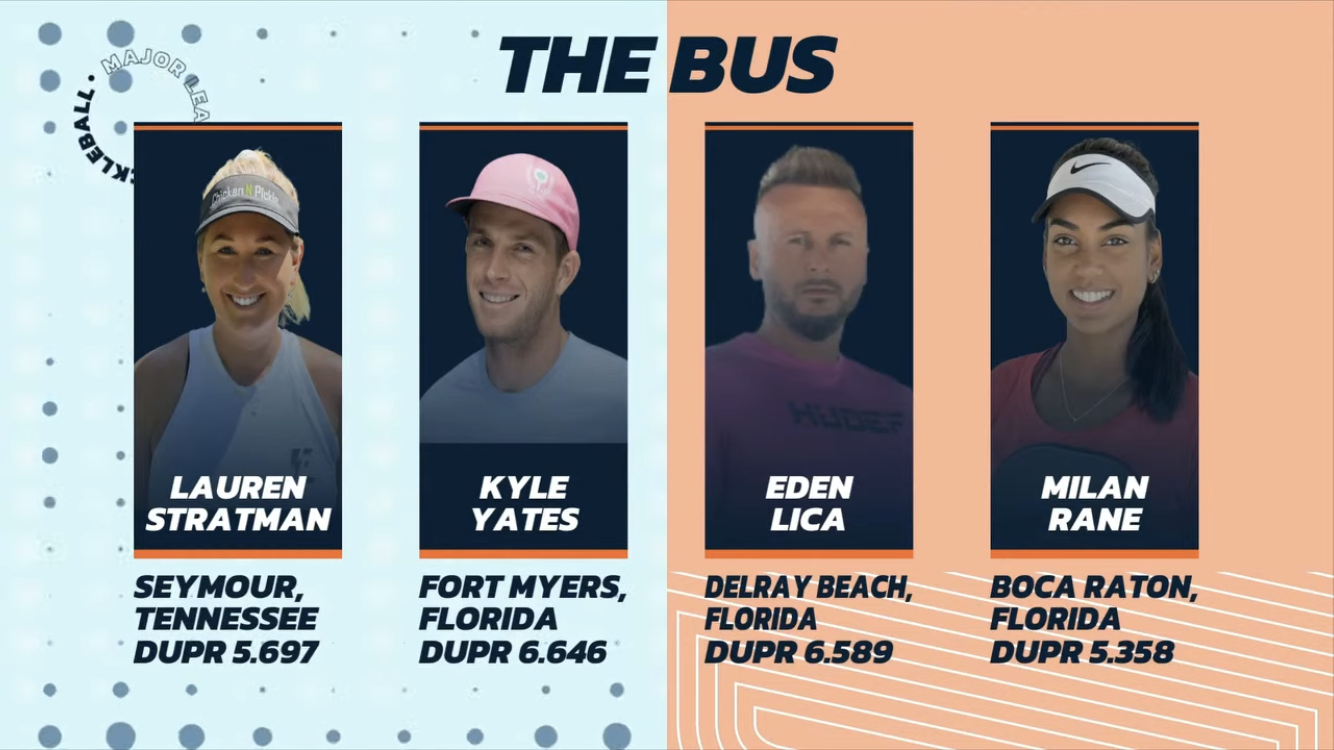 Jackrabbits
AJ Koller is the first round pick for the Jackrabbits, and the number 6 pick overall. We are halfway through round 1, so catch your breath, we've got 6 more to go. Roster: AJ Koller, Jackie Kawamoto, Mary Brascia, Wes Gabrielsen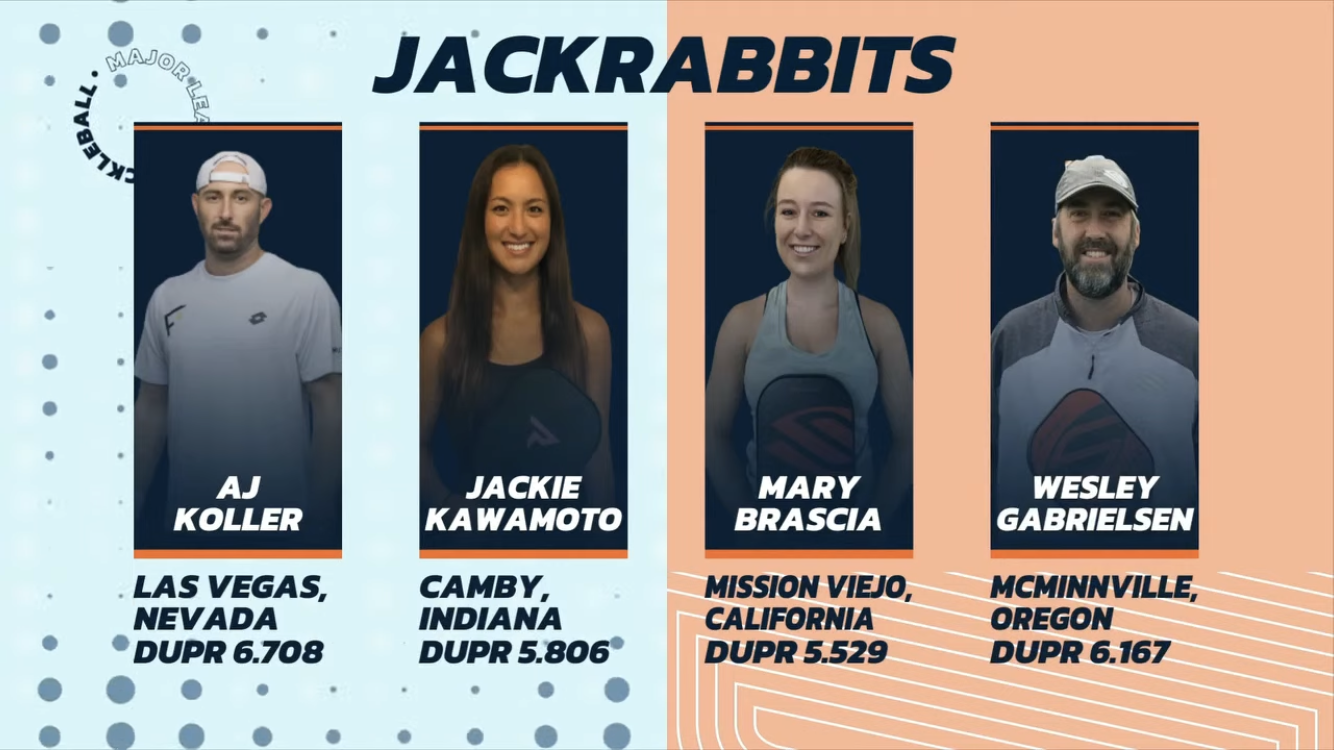 The 5's
Gary Vee starts his pickleball dynasty with legend of the game Simone Jardim. One of the most dominant women to have ever played the game. Roster: Simone Jardim, Rob Nunnery, Erik Lange, Lina Padegimaite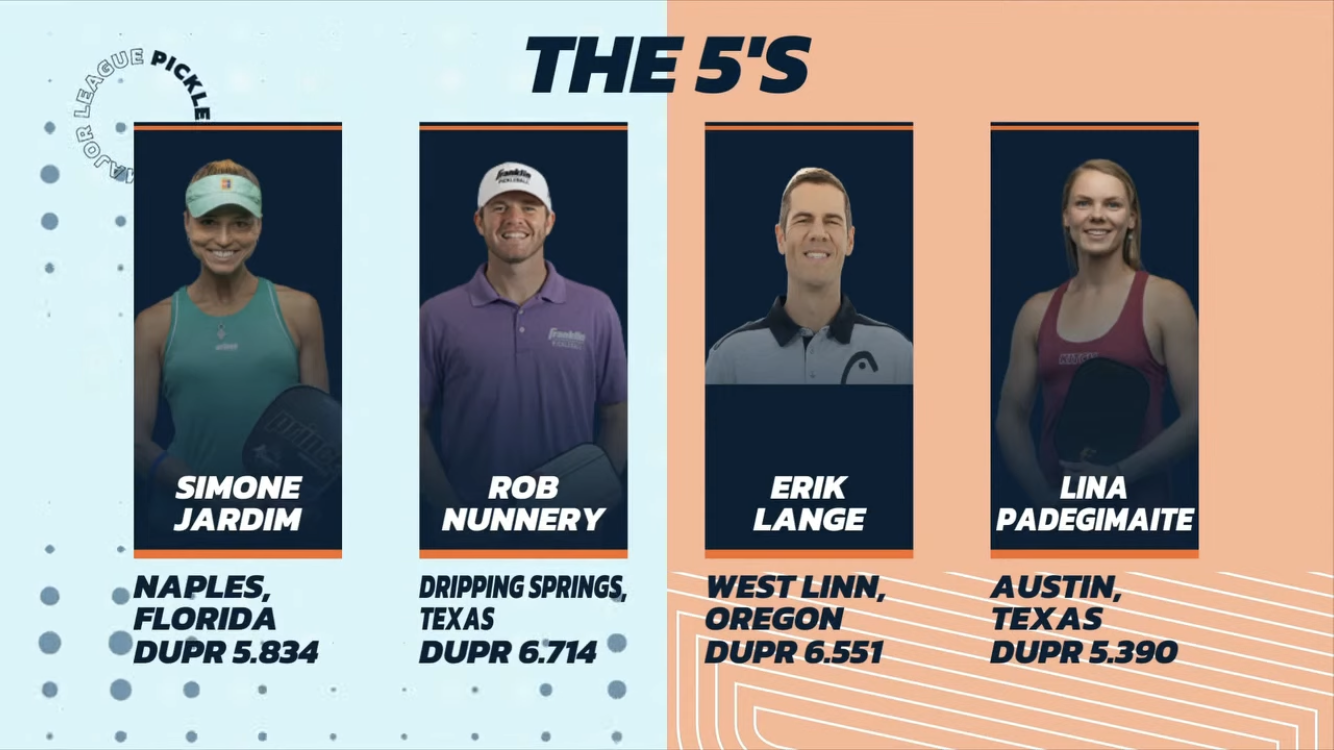 ATX Pickleballers
The cool hands of Dylan Frazier will lead the ATX Pickleballers this year. After a rough season 1 campaign, owner Brene Brown is eager to get a second chance at the DUPR Bowl. Roster: Dylan Frazier, Jade Kawamoto, Sarah Ansboury, Altaf Merchant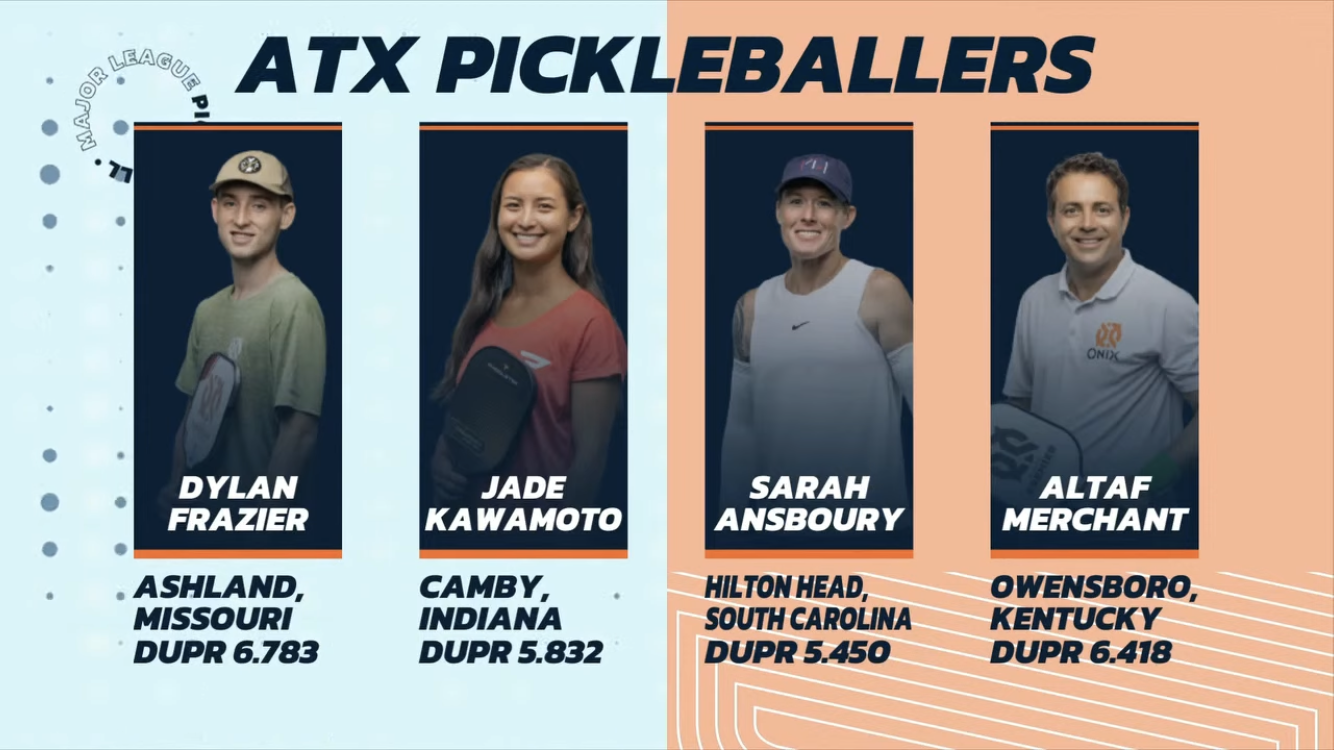 The Ranchers
The Ranchers from Austin Pickleball Ranch chose rising star Anna Bright in the first round. Roster: Anna Bright, DJ Young, Austin Gridley, Maggie Brascia
The Lions
James Blake and the Lions went with Thomas Wilson in the first round. Wilson is a doubles and singles threat. The Lions will lean on him in a DreamBreaker setting. Roster: Thomas Wilson, Bobbi Oshiro, Corrine Carr, Chuck Taylor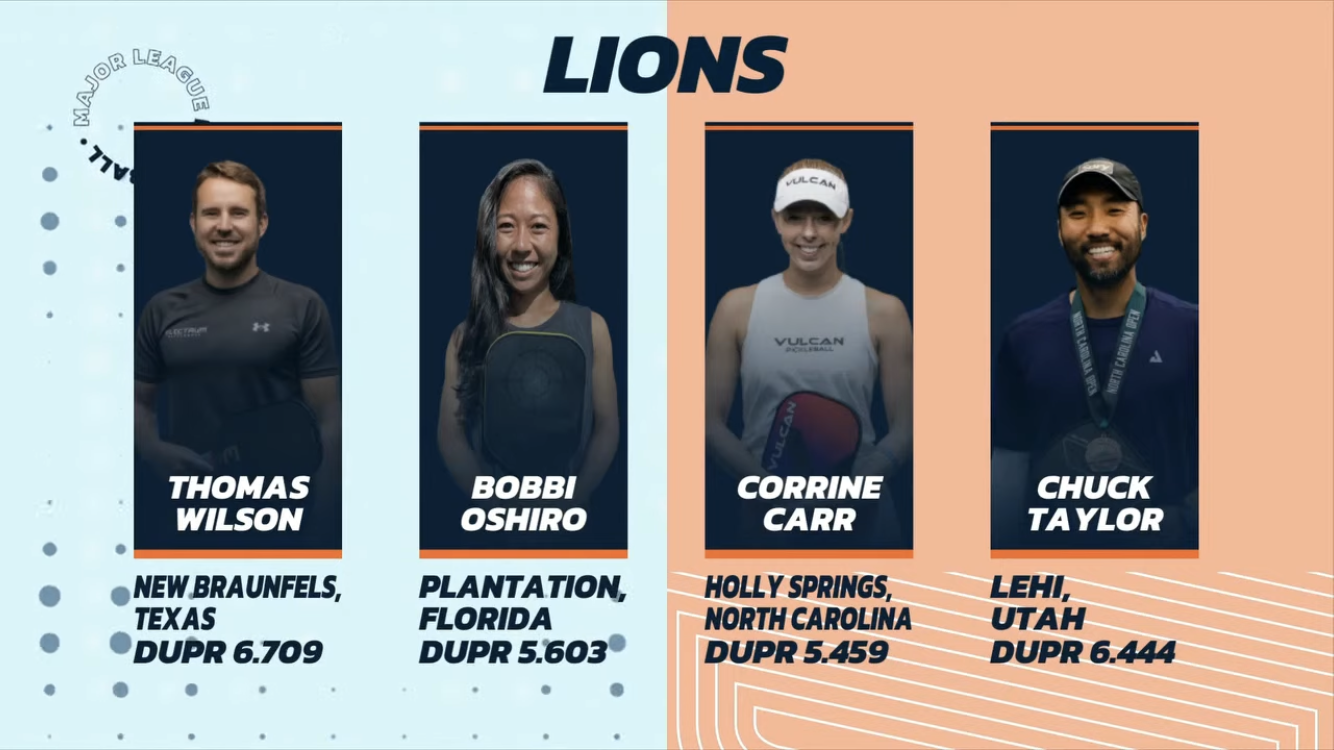 BLQK
Season 1 champion BLQK returns one of last year's members, Irina Tereschenko. They will look to run it back this year and start an MLP dynasty. Roster; Irina Tereschenko, Zane Navratil, Rafe Hewett, Parris Todd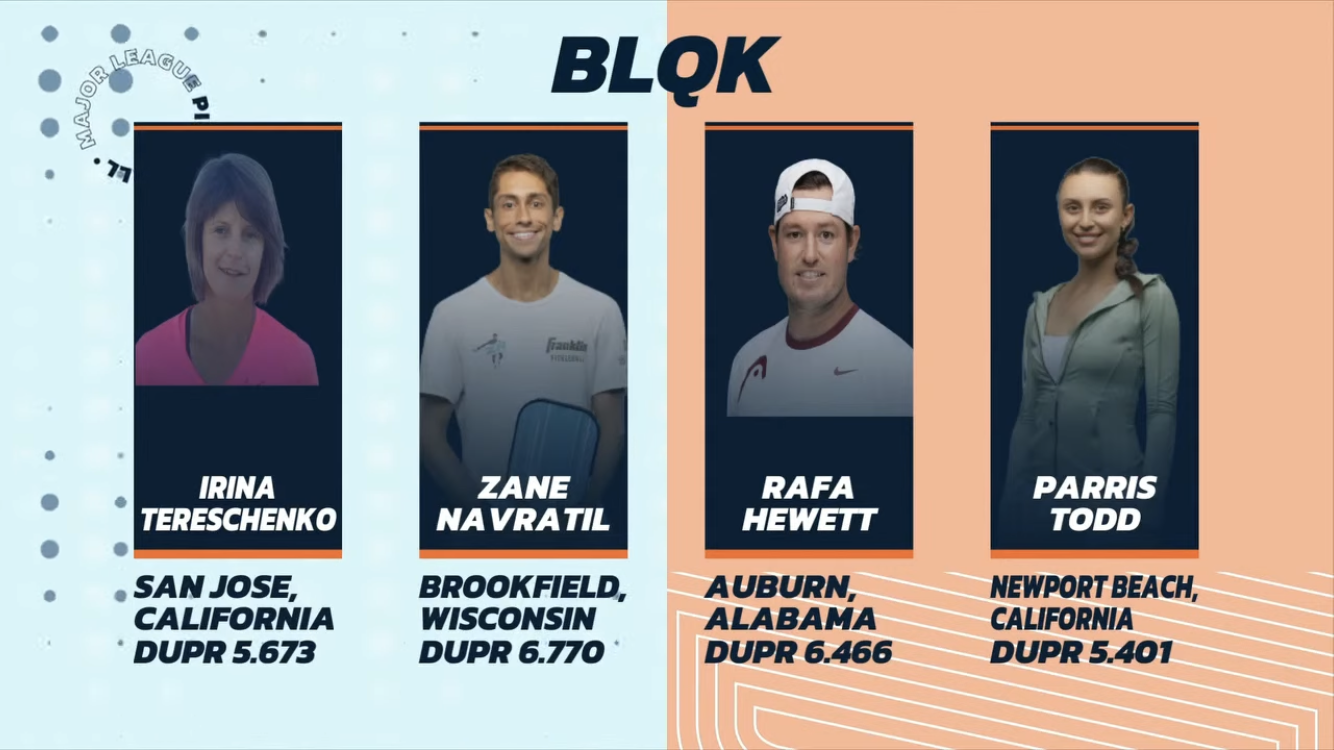 Hard Eights
The Hard Eights went with former Romanian tennis pro, Andrei Dasescu in the first round. Picking in the twelfth spot, they got the benefit of back to back picks and went with young standout Jorja Johnson to follow Daescu. Roster: Andrei Daescu, Jorja Johnson, Susannah Barr, John Cincola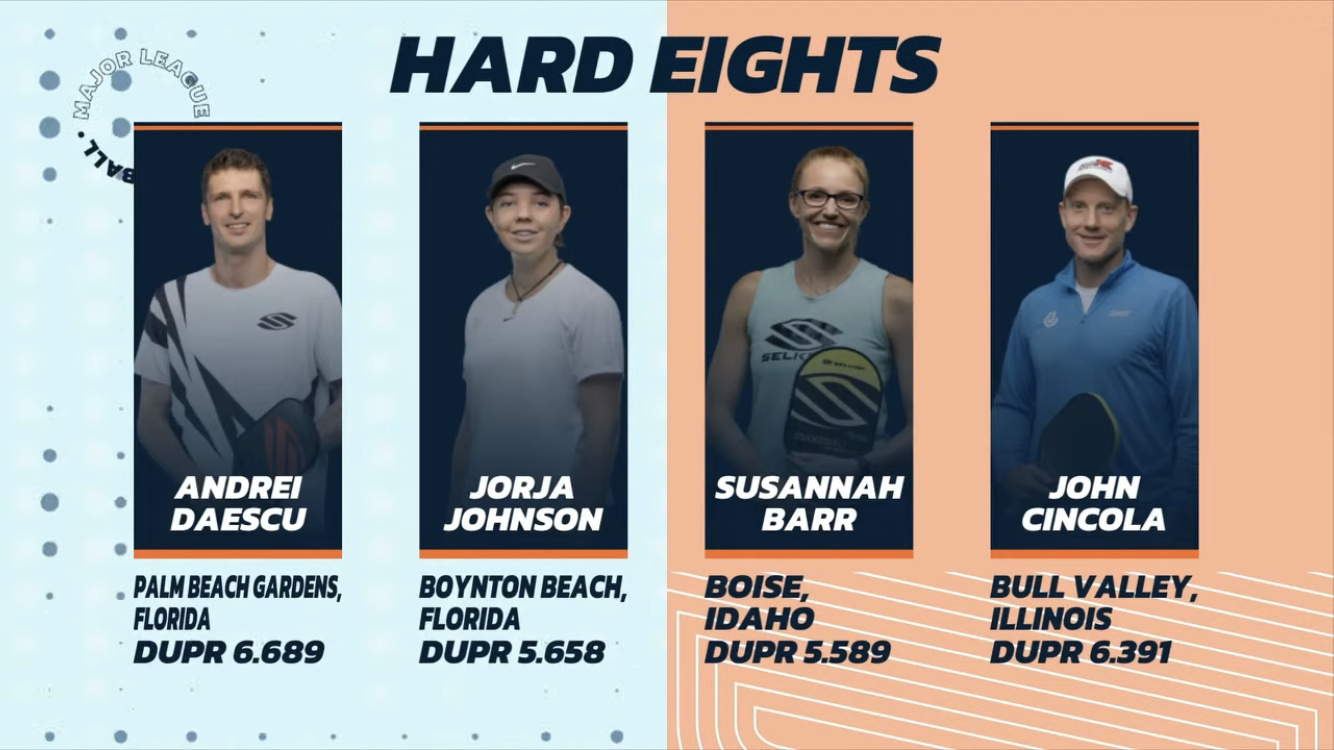 Pool Play
The twelve teams will be divided into 3 pools. The teams will play an MLP match against all three teams in their pool. The top two teams from each pool will advance to the knockout stage. The two teams with the best point differential will receive a bye in the knockout stage.
Pool A
Clean | ATX Pickleballers | Jackrabbits | BLQK
Pool B
Mad Drops PB Club | Chimeras | The Bus | Florida Smash
Pool C
Ranchers | Lions | Hard Eights | The 5's
We will break down the matchups for pool play and preview the event throughout the week. Let us know who you think will take the title in Dreamland.