The Lone Palm Golf Club celebrated a $16 million pickleball renovation by hosting one of the biggest moneyball tournaments in pickleball history. The $50K Pro Play Showcase brought in the best pickleball players in the world for a one day event.
A special thanks goes out to All Florida Pickleball and the Swamp Pickleball Club for the production of the event. The day started with two packed draws: men's doubles and women's doubles.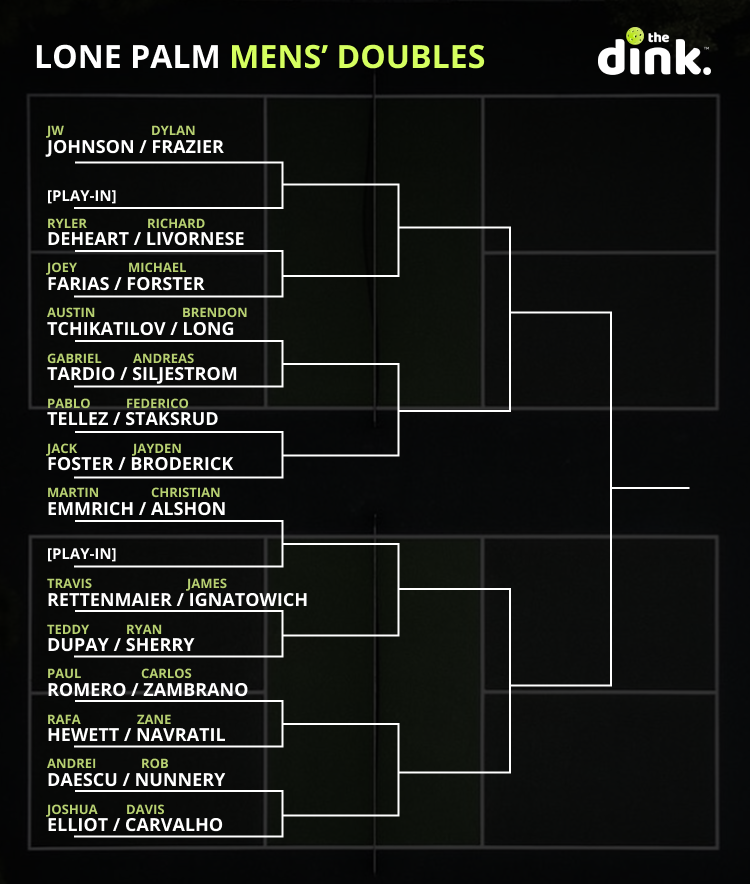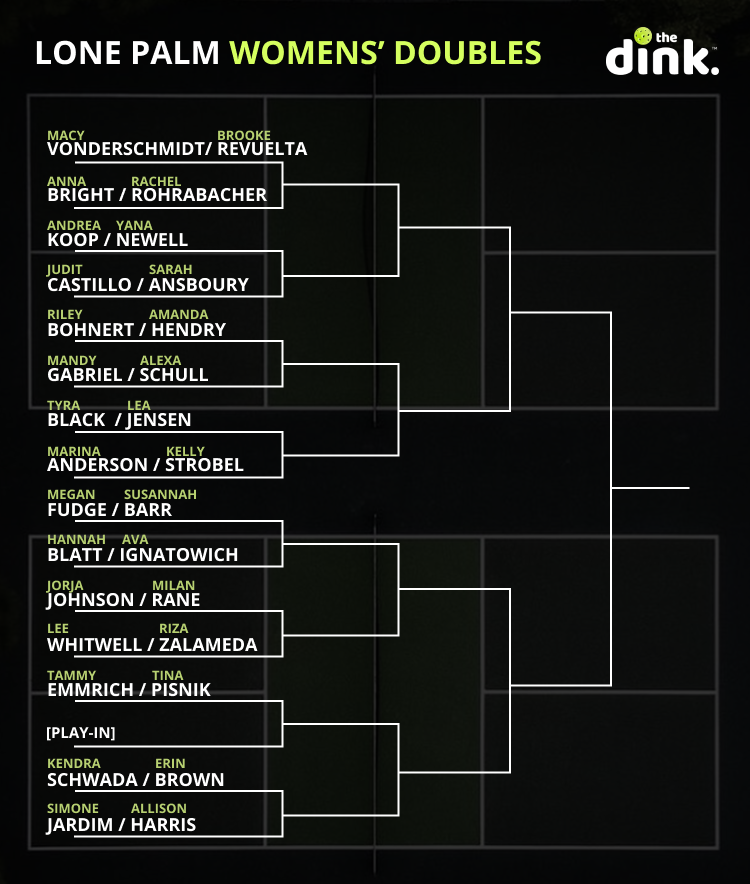 Women's Doubles
The women's draw featured some of the top ladies in the game. We're talking Simone Jardim, Anna Bright, Andrea Koop, Lea Jansen, Jorja Johnson and Hurricane Tyra Black.
The bottom half of the draw however saw two APP strongholds, Megan Fudge and Susannah Barr reach the semifinal. Their opponent was a two lesser-known players that have been making noise in recent months, Tina Pisnik and Tammy Emmrich.
Team Fudge Barr has seen these two before and took care of business like they do on tour. They advanced to play in the women's final for a chance at a $9K prize.
MLP Champs Anna Bright and Rachel Rohrabacher faced off against Hurricane Tyra Black and Lea Jansen in the other women's semifinal. It was a three-game slugfest that ended 11-7, 9-11, 11-1 in favor of the ladies of the Orlando Squeeze.
Bright and Rohrabacher rolled into finals and directly through Megan Fudge and Susannah Barr to bring home the women's title.

Men's Doubles
The men's draw was packed with talent, too. It featured another star-studded matchup in the semifinal: JW Johnson and Dylan Frazier vs Federico Staksrud and Pablo Tellez. Johnson and Frazier outlasted and outdinked Staksrud and Tellez to reach the finals.
Their finals opponent was the six-time APP Tour champion team of Rob Nunnery and Andrei Daescu. Daescu and Nunnery have cleaned up on the APP Tour this year. But the question remained: where would they rank in a PPA Tour draw?
On the It Feels Right podcast, Nunnery suggested the duo is a top 5 team. Their run yesterday helped make the case.
Daescu and Nunnery knocked out Zane Navratil/Rafa Hewett in the quarterfinals and Christian Alshon/Martin Emmerich in the semis.
In the final, they went three games with Johnson and Frazier and were inches away from the title. They had a 10-6 lead in game three and all of the momentum in the world.
Nerves got a little tight with the game on the line and the Young Guns rallied back. Johnson and Frazier stole the match right from the mitts of Daescu and Nunnery with a thrilling 11-7, 7-11, 13-11 finish.
You can join the other 18,000+ viewers and watch the replay of the full event below. The men's final is an instant classic.
Subscribe to The Dink 3X weekly newsletter for the latest pickleball news and stories.