Tomorrow is Season 2 Draft Day. Here is what we know: Premier starts at 9am ET and finishes at 11am ET. Each team gets three minutes between each pick, Challenger will start an hour and a half later at 12:30pm and conclude at 2:30pm.
Obviously the best podcast in pickleball is covering the draft, with Thomas and Zane live streaming from the draft and providing insight and analysis. They will be live in Central Park with the teams and drafters to cover it all.
In today's article we are going to cover 5 bold draft predictions and why I am making them.
First and foremost for this draft: the mock drafter is not an MLP insider and has no relations with any MLP GMs.
I do not know anyone important in pickleball, so these are just my own thoughts that I have come up with on my own. I WILL be VERY wrong on some of these guesses and very right on some others. This is mock drafting.
Here are my 5 bold draft predictions for Wednesday, July 12th: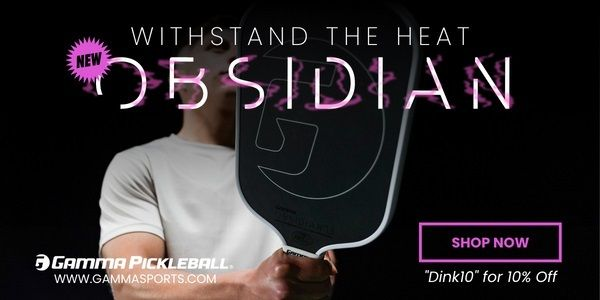 1 - There are going to be 9 or more men picked in the first round of the Premier Level draft
I think Season 1 proved that having a very dominant left sided male can really sway the equilibrium of matches, and GMs also learned this.
ALW and CP are the easy female picks in Round 1 - but if the ratio is 9-3, who is the 3rd woman? The short list is Anna Bright, Lea Jansen, Jorja Johnson, and Etta Wright.
If I was a betting man, AND I AM, I would bet AB is also in the first round if there are three - her and Lea are the best all around players after ALW and CP.
2 - Six or more teams are going to follow the MFFM or FMFM strategy in the Premier Level
This may not be that bold because it is common sense. However, common sense doesn't always hold true in a draft.
Watch the movie Draft Day with Kevin Costner. It is about a hypothetical NFL draft day and things get crazy REAL quick. The GMs that can actually stick to their board and their game plan will come up on top.
3 - Four or more players will get drafted in MLP Premier Level Season 2 that were not in Premier Level in Season 1
With the lack of dropping players in Season 1, there will be plenty of newcomers to the Premier Level.
4 - Eight or more teams in the Challenger Level will choose a man in round 1 of the draft
Just because it is the Challenger Level doesn't mean the same as the above isn't true. The Challenger Level teams will realize they need a dominant male to help the entire team.
Can a team be built around a dominant female? Absolutely! But there are fewer dominant females in the Challenger Level than the Premier Level.
5 - Four or more players will get drafted in MLP Challenger Level Season 2 that were not in MLP at all in Season 1
I wrote two articles naming a total of 20ish players to be on the lookout for in Season 2 of MLP in 2023 that weren't involved in Season 1.
Most were long shots, but the Challenger Level is so tough to draft that the GMs who have the most insight will come out on top. New up and comers may help the teams the most if they can choose the right people.
We will be watching the draft eagerly and Thomas and Zane will be providing insight to each of the picks throughout the exciting day. Follow along and let us know what predictions did or did not hold true!
---