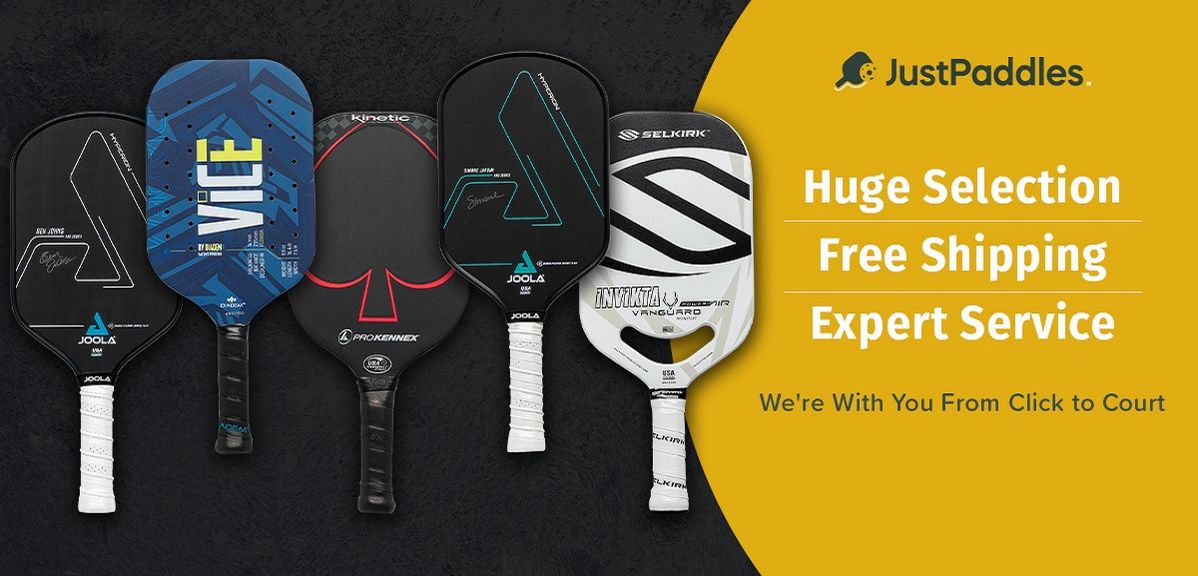 Paddle
JustPaddles Has Several Features to Help You Narrow Down Your Pickleball Paddle Options
JustPaddles is the place to buy your pickleball paddles.
In this flooded market, buying a pickleball paddle isn't as easy as selecting one. You've got options based on your play style.
Do you use a continental grip, or semi-western? Do you excel at the fast game, or are you more of a dink-and-wait player? Are you gifted in the art of spin, or do you prefer the flick shot?
There's a paddle for every one of those styles and more. So how do you choose?
JustPaddles is here to make the process much simpler.
With paddle coaches, resources and buying guides, JustPaddles will provide you everything you need to find the perfect paddle.
Paddle Coach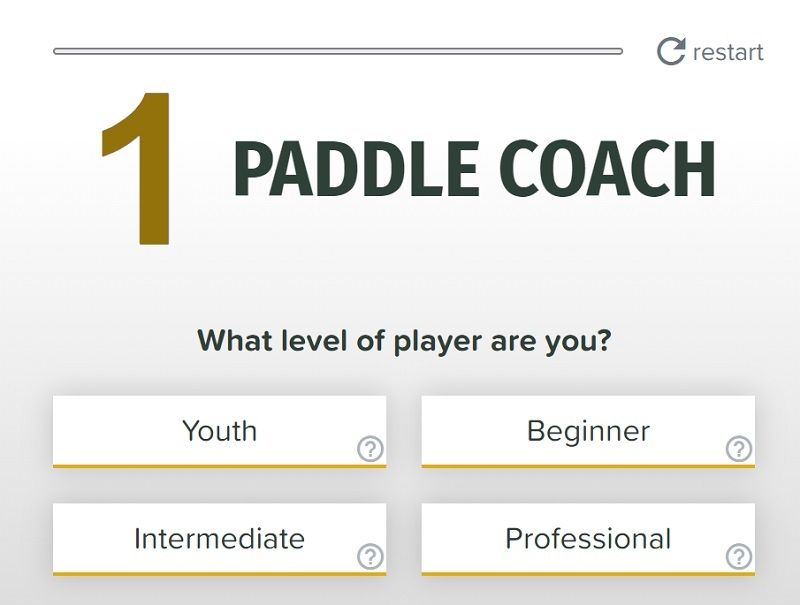 Their Paddle Coach will guide you through a quick series of questions, such as level of player, type of paddle, weight, and if you want a quiet paddle.
Based on your answers, the Paddle Coach will give you results that best match your needs based on years of experience with pickleball paddles.
Pickleball Paddle Resource Guide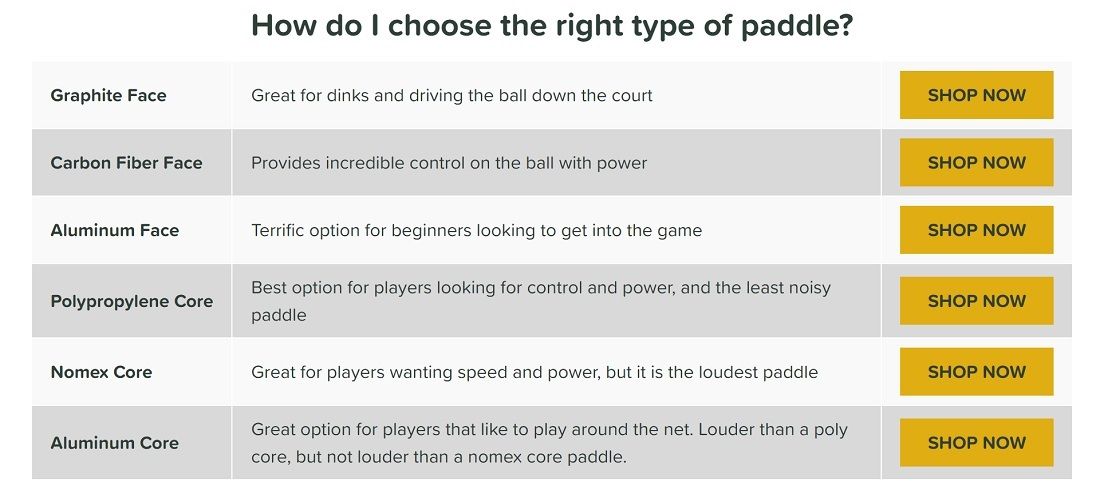 JustPaddle's Resource Guide helps you use informed, numbers-based decision-making to find the perfect paddle.
It shows you how to measure your hand in order to determine ideal paddle handle thickness and length for your grip style, breaks down the different paddle hitting surfaces, cores, and many other things that make buying your first or twentieth paddle easier!
Bundle & Save
If you're just getting started in pickleball, you might want more than one paddle so you and your partner can head straight to the courts.
With the JustPadldes Bundle & Save option, you save when you buy two or more of select paddles, and with over 70 options and the ability to mix and match your paddles, you'll be sure to find two paddles that meet your needs.

Have you ever confused your paddle with someone else's at the courts? Make sure that never happens again when you customize the end cap with an image, text, or icon using the builder at JustPaddles. Get started in five simple steps:

Select the eligible paddle of your choice
Click the icon under "Make It Personal"
Add text, an image, or a symbol and click "Save"
Agree to the Terms of Sale for customized products and click "Confirm"
Add to cart, checkout, and enjoy your personalized paddle

Make it personal and claim the court today!
30-Day, Risk-Free Paddle Assurance Program
Led by the moniker Buy. Try. Apply. The Paddle Assurance Program allows pickleball players to shop for the perfect paddle comfortably. Here's how it works:
Buy: Choose your favorite paddle(s) and put them into your shopping cart. Then at checkout, you can select to add Paddle Assurance to any/all of your paddles.
Try: You will have 30 days (from the day your paddle arrives) to swing, hit, and even use it in a tournament to determine if it is the right paddle for you. If not, send it back to JustPaddles and receive a FULL REFUND for the paddle's price.
Apply: If your paddle is exactly what you're looking for, JustPaddles will provide you with a credit equal to what you paid for Paddle Assurance. You can use this credit any way you want over the next year.
The Gold Standard in Shipping Experience
Think about your everyday experience when shopping online. You're drawn in by a low price offer, only to get to the checkout and see additional fees and a shipping estimation of 5-10 days.
Sometimes you're even required to pay an additional charge for the standard shipping option. It's not the most welcoming experience.
Shopping at JustPaddles is an entirely different and refreshing experience. Every order placed through JustPaddles comes standard with free, fast shipping. And while you can pay to expedite the shipping process, we recommend you take advantage of the free shipping.
This is two-fold. First, if you are paying for a new pickleball paddle, you're likely already spending a hundred dollars or more. Second, and most importantly, JustPaddles delivers via UPS out of Kansas City, Missouri, so most orders arrive within three (!) days to most locations in the United States.
Click here to see what JustPaddles can do for you!
---
If you want to keep up with everything pickleball, you've got to sign up for our newsletter. We break news faster than anyone in the game. Subscribe below: