by Wyatt Stone
This article was contributed to the dink by Wyatt Stone, a junior pickleball player from Texas. You can follow Wyatt's pickleball journey on his blog.
When I first discovered pickleball in August 2018 in Texas, there was only one other kid under the age of 18 casually playing in tournaments in the state. The Texas Open 2018 was a huge eye-opener as to the pro level of play. Anna Leigh Waters, a junior pickleball player, and her mom put on a show-stopping win in women's doubles and I immediately knew I wanted to play at that level.
At 13 years of age, I was a complete novice to the game without any racket background and had to figure out the game starting with the basic fundamentals. In my area, pickleball was mostly played by seniors that loved the game as a recreational sport. I'd have to get connected to learn the art of advanced play.
At the Texas Open, I asked many of the pros what were the critical steps I needed to take to advance to the next level. Scott More, a Senior Pro, suggested that I take lessons from respected 5.0 players, which I started immediately. After actively searching for tournaments that I would be eligible to play, I discovered an age minimum of 18 in most of the events. After contacting tournament directors, I discovered that in my region most were not willing to make accommodations to let me play on 19+ skill/age events and none had junior events. The first tournament I attended in January 2019 was the Oklahoma State Games where I played 3 events in 19+ 3.0. Fortunately, there were a few other juniors that were also playing in 19+ and there were no junior events offered. I found partners using the "players-needing-partners" feature on the registration website, and though I played on blind dates, I came home with 3 gold medals in my events.
These gold medals should have earned me a ticket to the 2019 State Games of America. However, when I went to sign up the minimum age was 18. The tournament director and board of directors initially turned me down, not allowing me to play in this event sighting liability reasons. Three months later, they relented as I apparently wasn't the only junior that qualified, but I was already committed to other tournaments and chose not to attend.
2019 was the year that I would have to send in letters of recommendation to tournament directors so that they would make an exception to let me play. I discovered that there were hotbeds of young players in other states and found my way to their area to meet up. The top states at that time were Utah and Florida. In 2019, I competed in 12 tournaments and brought home 15 medals improving in skill from 3.0-4.5. In 2019, the main tournament where juniors competed was USA Pickleball National Championship with 51 juniors attending. I took home a gold medal in junior boys singles that year competing against more seasoned players. In 2020, I played in another 12 tournaments taking home 17 medals in 4.5 and 5.0 events, though many of the tournaments I was registered in cancelled due to COVID-19. I would have played in an additional 7 tournaments in 2020.
I get asked a lot how I improved so quickly, like what was the formula? I was bitten by the pickleball bug from the start. I told my mom that I wanted to homeschool and go all-in to see how quickly I could hit the medal stand at the pro level. I was on the court every day, sometimes twice a day doing drills, being coached, playing, or intern teaching for an average of 50 hours a week. I became IPTPA Level II-certified in June of 2019, but due to my age mostly helped other pro instructors with their classes or clinics. Eventually, I added strength and endurance training.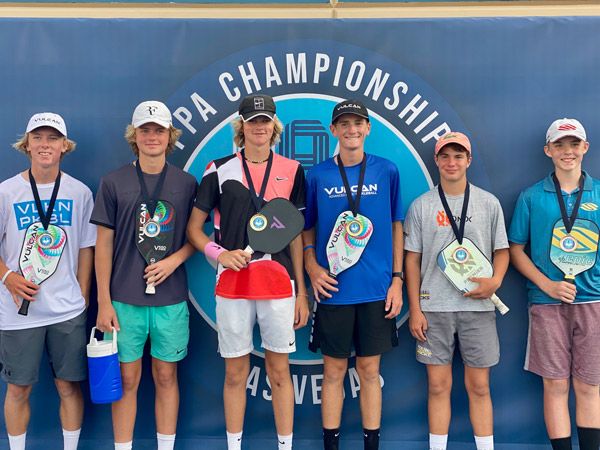 One of the things that really helped me develop my game is traveling to play. I would spend time in the tournament area to play with locals. The advantage of this is that you see a lot of different strategies, styles, and types of play. In my hometown, we don't have public outdoor pickleball courts. Actually, the state of Texas is limited regarding public courts, and in 2019/2020 there were not many clubs or private facilities with courts either. As you can imagine this limited player development and skill. Though the sport has grown 30% in the last three years, as of today, Texas only has 23 male players that are 5.0 or higher in skill and this is across all ages. So, I commute daily to play with other local top players.
Though COVID impacted our lives in a myriad of ways last year, it actually was good for junior pickleball. High school and collegiate tennis were cancelled and some of these players found their way to pickleball courts. In my area, I played with 3 that all got the pickleball bug and now compete in tournaments. We can see the interest of junior players mirrored in how many kids showed up to the PPA Championship in October 2020 in Las Vegas. The junior events were pulled together two weeks prior to the event and had more juniors attend than the 2019 USA Pickleball Nationals (2020 was cancelled). The PPA junior players were featured for a majority of the day on the championship courts. How cool is that?
Pro Pickleball Association has since committed to hosting junior events at all of its tournaments with the support of the Utah Junior Pickleball Organization who will be in charge of running the junior events. They host their own tournaments, lessons, clinics, and camps. I predict that 2021-2022 PPA tournaments will be the main tournaments that juniors and their families will want to attend. Players are noticing that the PPA venues and tournament vibes are as cool as the Indian Wells Tennis Garden, where the once-coveted USA Pickleball Nationals have been held.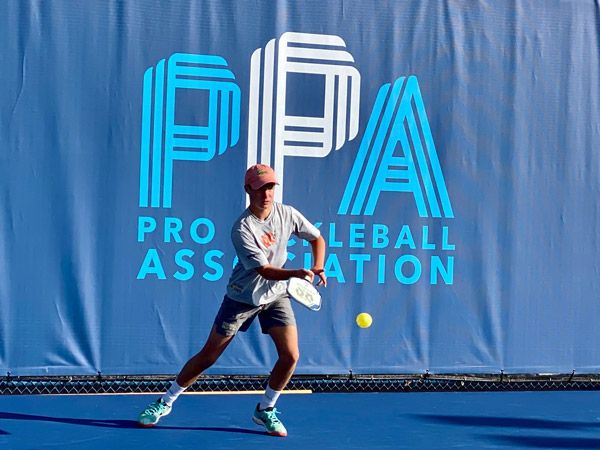 Though unlike Nationals, you get to watch the pro championship court action for free. Those at home can follow PPA pro matches live-streamed on social media, on ESPN 3, and word is that ESPN2 will feature some. Eventually, Nationals will not even have pro players in attendance. Why? USA Pickleball has infilled guidelines that players with a 5.5 rating or above are not eligible to play in any regional USA Pickleball National Championship qualifying tournament. This rating exclusion effectively applies to all contracted PPA players who under contract can only play in four non-PPA tournaments a year. Which ones are they going to attend is the question. I'd wager ones that have large cash payouts.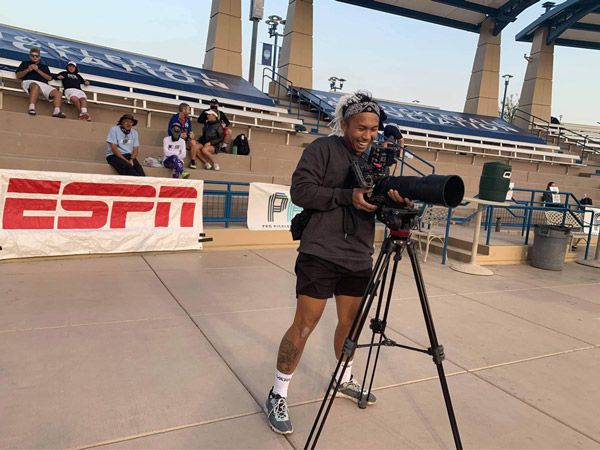 Another thing to consider is that USA Pickleball sanctioned tournaments, including regional tournaments, have other new guidelines that are limiting junior players to either play in junior round-robin events that do not count scores or 19 + events, meaning a junior player cannot play in both. In my mind, if travel costs are similar, why wouldn't I go to a tournament where ratings count? I can play in more events and keep my eye on the pros at incredible venues. Things are rapidly changing in the pickleball tournament world as more money is brought to the game. The pro tours know that juniors are the future of the sport, and it looks like they are taking measures to keep them engaged and coming to tournaments.
Things are also changing as more organizations are popping up with ways for juniors to learn the sport. Besides, Utah JPO, the North Carolina Junior Pickleball is a successful club that grew juniors in 2020 by actively taking measures to support junior pickleball. This club has recently merged with International Pickleball Teaching Professional Association and will expand a database connecting junior players to each other, certified instructors, clinics, and camps nationwide.
Another organization to keep your eyes on is Nike Sports Camps, officially provided by US Sports Camps, which is the nation's leading youth sports camp company. Though their pickleball camps are currently geared to adults, they have plans to roll out their junior camps, which are sure to be successful with pros like Simone Jardim instructing. AAU Pickleball will hold the first AAU Pickleball Junior Olympics in August of 2021 in Houston, Texas. Nationwide, the AAU Road to the Junior Olympics has taken place. You can find the 6 remaining 2021 AAU Pickleball ALL AGES & SKILLS plus The Road to the AAU Junior Olympic Games on pickleballtournaments.com. Austin Pickle Ranch, located in Texas, is opening in October with 32 courts, 8 of which are covered, and has already contracted with local charter schools to develop a youth pickleball sports group. This facility which will ultimately have 64 courts and will really put Texas on the pickleball map.
I expect to see juniors representing pickleball in tournaments more polished and accomplished than ever before. Juniors are the future of pickleball and expect to see more of them in the pro arena in 2021.