Queen Simone reigned supreme in Beer City. She walked into Grand Rapids having never lost a match at the Beer City Open. She left with her record intact and a few more W's in the win column. JOOLA's newest ambassador fought her way to the top of the podium with Andrea Koop in women's doubles and JW Johnson in mixed doubles.

JW Johnson doubled up, securing gold in men's doubles with Dekel Bar. Rain delays pushed the ESPN+ broadcast late into the evening on Saturday. The silver medalists, Chuck Taylor and Dylan Frazier withdrew due to injury late in the match.

New Arrivals from LOTTO. Up your shoe game and protect your feet with the selection at fromuthpickleball.com. Use code 10DINK for 10% off (some exclusions apply).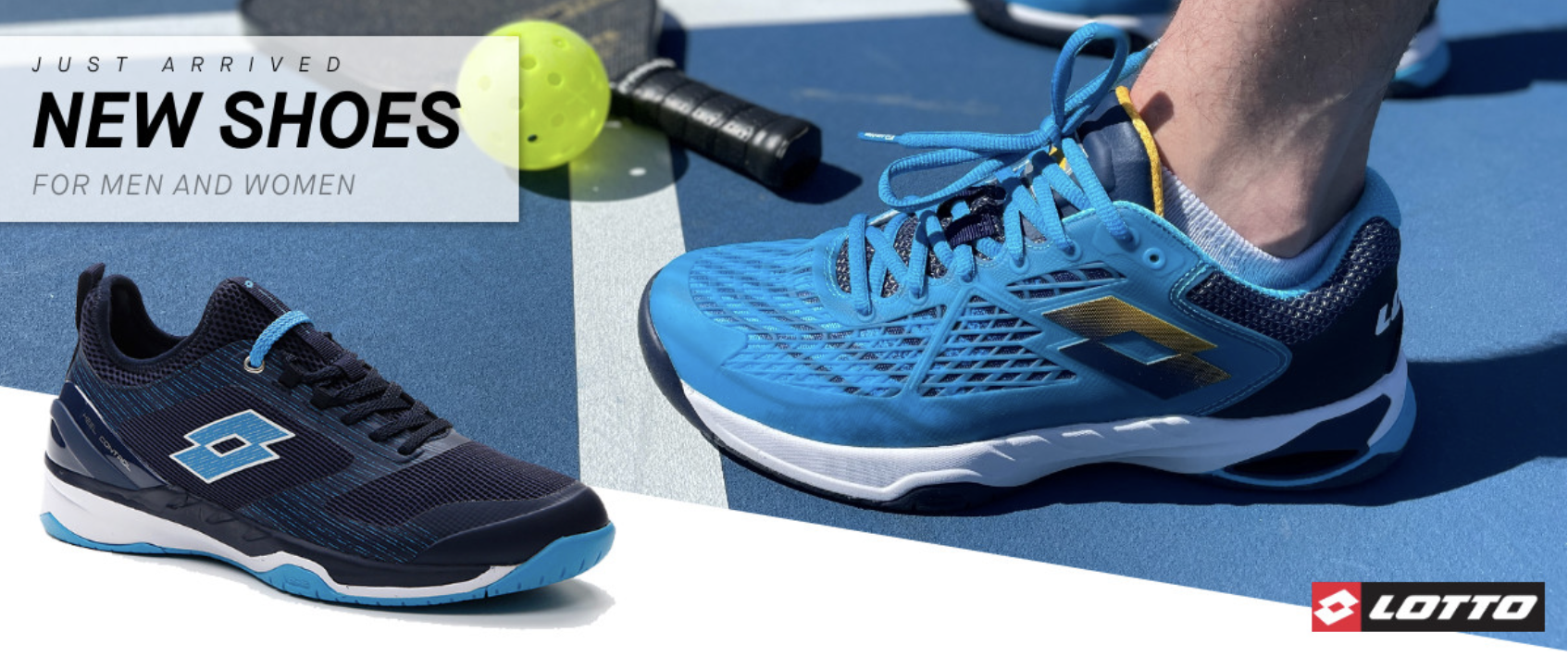 One surprise finish was Travis Rettenmaier and Gabriel Tardio sliding into third place. The tennis vet and pickleball youngster took out some of the biggest names in the game, like Zane Navratil & DJ Young, on their way to the podium. Rettenmaier, the former ATP competitor, has made the full transition to pickleball and was rocking a 'tennis sucks' shirt on Saturday.
Todd Makes it 5 in a Row

In singles, Parris Todd reclaimed her spot on the top of the podium. She has won every singles event she has entered dating back to the APP St. Louis Open in May. Her battles with silver medalist Salome Devidze are some of the best you will see in pickleball.
They both play a style that resembles tennis instead of pickleball. Both players are lifelong tennis players and remain at the baseline ripping groundstrokes throughout the point. They are both so powerful and precise with these shots that moving to the net at the wrong time makes you a sitting duck.
The velocity they generate in these rallies obviously reflects a high level of skill and years of experience with this type of movement. Any ball that is not driven with pace and spin is punished. If they choose to come to the kitchen prematurely, a picture perfect pass is coming on the next shot.
The men's division, however, saw a first-time champion win gold. James Ignatowich bested the increasingly daunting men's field to win his first gold medal in men's pro singles.
You know you're having a good day when you rack up wins of Johnson, Navratil and Federico Straksrud all in one outing.
Another breakout performance came in the mixed doubles draw. Maggie Remynse and Andrei Daescu made an unexpected run from the 15th seed into the winner's bracket final and eventually a third place finish.
Wins over Koop/Navratil and Stratman/Arnold powered their podium run. It had to be extra sweet for Remynse to get a win over her sister Andrea Koop. Koop paid Remynse back in the bronze medal match. She got the win when it really mattered and finished in second with Zane Navratil.
Major League Pickleball in Beer City
On Sunday, fans got to witness high level pb and partner combinations never seen before. The MLP exhibition had the vibe of an MLB or NBA all-star game with players wearing different MLP jerseys but playing on the same team.
When the dust settled in Beer City, it was Team Pilsner that was left standing. Vivienne David, Jackie Kawamoto, Andrei Daescu and Zane Navratil won the four-team exhibition.