Results:
Men's doubles: 🥇JW Johnson & Dylan Frazier 🥈Federico Staksrud & Pablo Tellez 🥉Riley Newman & Matt Wright
Women's doubles: 🥇Lucy Kovalova & Callie Smith 🥈Lea Jansen & Allyce Jones 🥉Yana Grechkina & Etta Wright
Mixed doubles: 🥇Catherine Parenteau & James Ignatowich 🥈Lauren Stratman & Julian Arnold 🥉Callie Smith & Dylan Frazier
Men's singles: 🥇James Ignatowich 🥈JW Johnson 🥉Jay Devilliers
Women's singles: 🥇Catherine Parenteau 🥈Lea Jansen 🥉Salome Devidze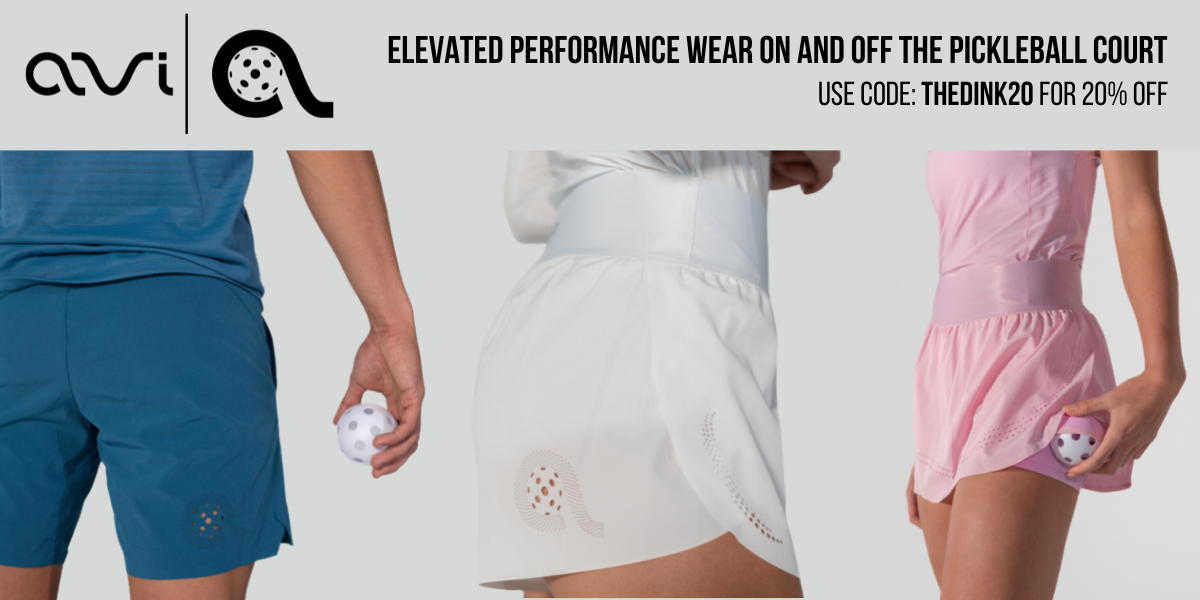 Performance wear from Avi Athletics will instantly become your go-to pickleball gear. Save 20% with code THEDINK20.
James Ignatowich and Catherine Parenteau led the way at the PPA Indoor Champions in freezing Minnesota over the weekend with two gold medals a piece! These mixed doubles partners won that event, then both of them paired it up with golds in singles.

In his post-match interview after the wins, Ignatowich aka "Big Poppa'' playfully let the pickleball world know that he is up two PPA gold medals to Christian Alshon's zero. While some pundits called this interview the best post-match interview in pickleball history, that award is still Ryan Sherry's for the taking.

Ignatowich got his championship Sunday started with a win against JW Johnson in singles, then beat Lauren Stratman/Julian Arnold in the mixed doubles final. Stratman/Arnold didn't come away with the win, but they got to their first PPA mixed final as a duo and beat some pretty good teams in the process.

Stratman/Arnold played the final well, but Parenteau/Ignatowich's toughest match came against the favorites Anna Bright/Riley Newman on Friday, with the underdogs getting the upset 7-11, 11-8, 12-10. Ignatowich added to the drama in the third game by cramping up with the lead at 9-4. Bright/Newman almost pulled off a spectacular comeback in that one after trailing 0-8 to start the game.

As for Parenteau, she got her singles win over Lea Jansen 2-11, 11-6, 11-5. With Anna Leigh Waters, Ben Johns and some other high-level pros missing from the tournament (some out due to flight cancellations), this was a perfect opportunity for Parenteau and others to get back on the gold map.
In men's doubles, Johnson and Dylan Frazier got their first PPA men's doubles gold after beating Federico Staksrud and Pablo Tellez. In order to even make it to the finals, Johnson/Frazier had to beat the one seeds Newman/Matt Wright. This was a massive win for the youngsters and they were able to ride that momentum into Sunday.

With Ben Johns out of the action, his regular men's doubles partner and brother Collin Johns played with Ignatowich. It was a pretty disappointing Saturday for this team as they lost their first match of the day to Rob Nunnery/Arnold in straight games. They then followed that up with three wins in the opportunity bracket before losing to Tyler Loong/Todd Fought.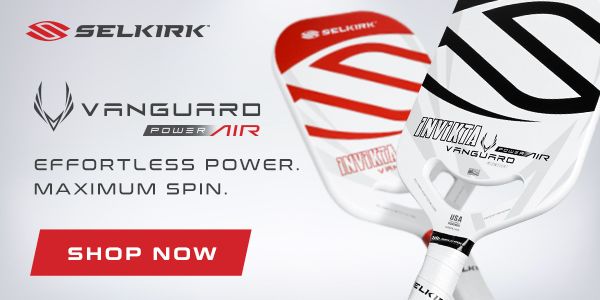 DJ Young showed some emotion alongside Jay Devilliers in their men's doubles semi-final loss to Staksrud/Tellez by slamming his paddle on the ground, which was incidentally catapulted into the stands. He later issued an apology, but a lot of fans didn't mind the display of passion/frustration.
In possibly the main event of the weekend, the number one seeds in women's doubles Lucy Kovalova/Callie Smith won a four-game thriller against the number two seeds Lea Jansen/Allyce Jones 3-11,11-8,13-11,12-10. Both teams had their chances in the last two games with game points in hand, but it was ultimately Kovalova/Smith who capitalized and got the dub.

Jessie Irvine/Jackie Kawamoto were knocked out of the winner's bracket in the second round by sixth seeds Yana Grechkina/Etta Wright after losing 11-5, 8-11, 5-11. Wright/Grechkina eventually went on to beat Bright/Andrea Koop in the bronze medal match.
The pro pickleball game moves fast. Luckily, we do, too. Subscribe to our newsletter to keep track of pro matches: