If you haven't heard of Tyra Black, also known as "Hurricane" Tyra, that's all about to change. While Anna-Leigh Waters (ALW) might be a name synonymous with pickleball champions, Tyra Black is someone we're watching closely.
A 22-year-old dynamo, deeply rooted in tennis before making the move into the pickleball world, Tyra has stormed onto the scene, showcasing her prowess in tennis and securing some impressive wins in tennis before making her mark as a professional pickleball player.
She's got 5 ITF titles in women's singles and 2 ITF titles in women's doubles – a testament to her dedication and skill on the tennis court.
Tyra's sports history
Tyra's connection to the world of tennis and racquet sports runs deep.
It's a tale that reflects the power of athletic genes and a shared love for the game, not only with her sister Alicia "Tornado" Black, an esteemed tennis player in her own right, but originating from Tyra's father Sylvester Black, a professional tennis player hailing from Jamaica.
The tennis courts of Jamaica witnessed his dedication as he played for Jamaica in the 1990's, including in the Davis Cup.
With such a rich heritage steeped in sportsmanship, it's no wonder that Tyra Black has emerged as a force to be reckoned with, embodying the legacy of athleticism that runs in her veins.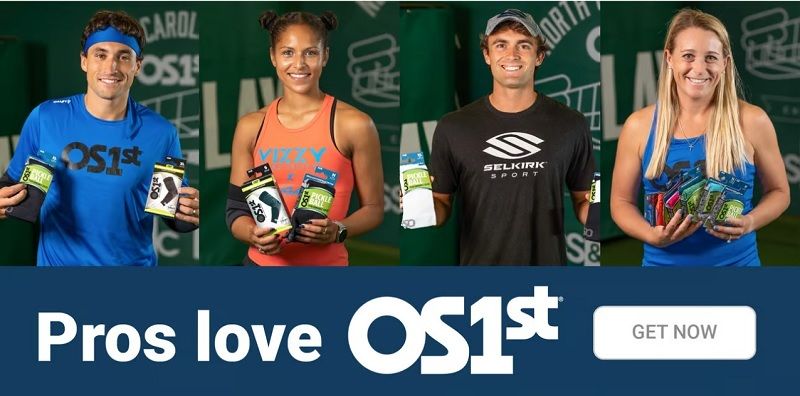 We have a feeling that Tyra is just getting started.
She's a force to be reckoned with on the court, infusing the speed and intensity of tennis into the world of pickleball. The energy she brings to every match was coupled with a palpable tension as she faces off against the best earlier this season.
Her heart-pounding showdown against ALW was one of the most electrifying matches that showcased Tyra's mental game is as strong as her physical performance.
In the nail-biting third game, Hurricane Tyra took an early 8-0 lead against ALW. But hold your breath – Waters roared back with three consecutive points. Now, this is where it gets interesting.
Instead of succumbing to the pressure or calling for a timeout, Tyra remained remarkably cool-headed and focused. She pressed on, regaining control of the game and securing the victory.
And let's not forget, this wasn't just any ordinary quarterfinal match; this was against the world's top-ranked pickleball player as she was on a quest for her seventh consecutive triple crown – an unprecedented feat.
Yet, it was Tyra Black who stood in her path, and with astounding grace. Following a somewhat contentious finish to the match, questions were raised about Waters' sportsmanship. But when Tyra was asked about it in an interview, she exuded positivity.
She acknowledged Waters' skill, recognizing her as a player of unparalleled caliber.
💬
"She's obviously an amazing player. Thousand times better than me. But I think I got lucky today…I think she got a little upset. I totally understand…I don't take it to heart," Tyra remarked.
It's not just about Tyra's exceptional skill on the court. Her sportsmanship and poise make her a true standout.
As we're nearing the end of 2023, Tyra Black's star is rising higher than ever. So far, Tyra has had a standout season with her first PPA medals this year.
Read Next: This Singles Pickleball Strategy ALMOST Took Out Anna Leigh Waters
We're on the edge of our seats, eagerly anticipating what she's going to bring to the table to close out the season.
👋
Larissa Holmes
is the co-founder of
Coterie
, a platform that redefines "athlete" for women. She is also the co-host of the forthcoming podcast,
2 Gay Moms
. She is a passionate, but average, pickleball player that can't seem to nail the drop shot. Find Larissa on
Instagram
and/or
Twitter
.
---