Testing the Holbrook Power Pro pickleball paddle has been nothing short of a revelation.
From the moment I first gripped this paddle, it was clear that it was meticulously designed to not only look good but to deliver exceptional performance on the court. And it certainly lived up to its promise.
Power Pro Specs
Weight: 7.7-8.0 oz; medium weight
Thickness: 12mm, 14mm, 16 mm
Handle Length: 5.5 inches
Core Construction: Unibody Edgecraft Foam Injected Polypropylene
Key Material: T700 Carbon fiber
Shape: Standard
Price: $219.99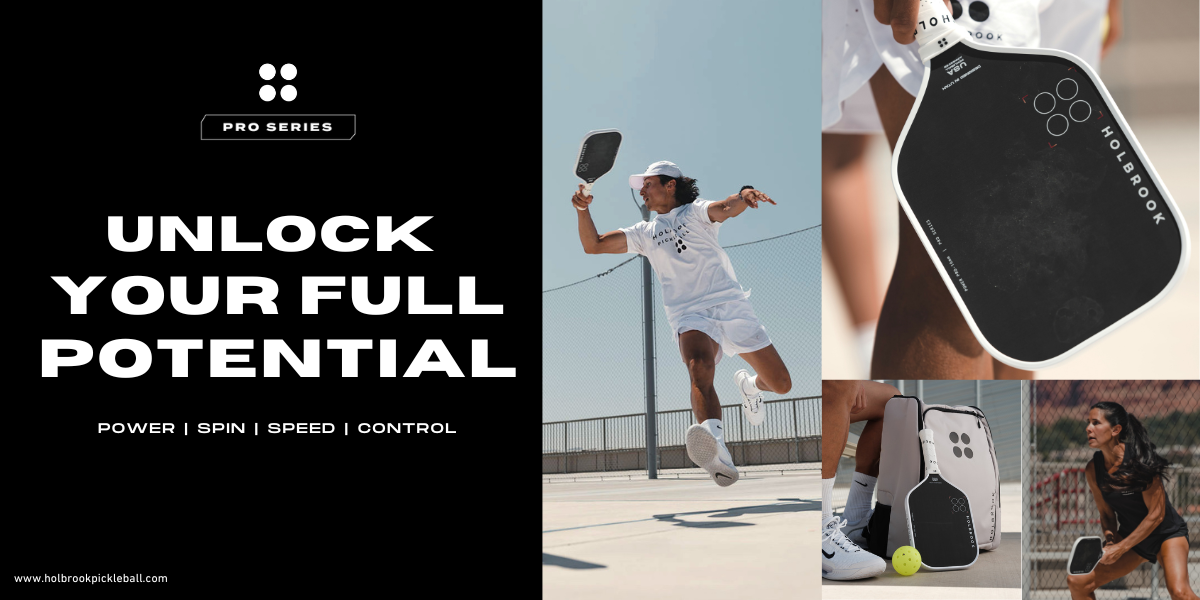 A Choice of Sizes
The Holbrook Power Pro paddle comes in three different sizes – 12mm, 14mm, and 16mm – ensuring that players can choose the paddle that best suits their playing style.
For my testing, I opted for the 16mm paddle. Let's delve into the differences between these sizes.
12mm Paddle: This is the lightest of the three options and offers the most pop. It's perfect for players who value speed and power in their game.
14mm Paddle: The 14mm paddle strikes a balance between size and weight. It combines power, strength, and durability, making it a versatile choice for players who want a bit of everything.
16mm Paddle: The thickest of the lot, the 16mm paddle still exhibits remarkable power and pop. However, its thickness also provides a controlled feel and a forgiving sweet spot. This makes it an ideal choice for players who prioritize strength and aggressive shots.
Unleash the Power
If you're a player who craves more power in your shots, the Holbrook Power Pro is the ultimate paddle for you.
I tend to be more of an aggressive player, so the 16mm paddle allows me to get lots of power on my shots while providing great stability.
Every strike feels like a cannonball, and the pop is unmistakable. It's like the paddle was reading my mind, delivering exactly the power I needed for each shot.
Controlled Precision
But it's not all about power. The Holbrook Power Pro also excels in controlled shots. When you initiate a precise, controlled shot, you can feel the paddle's grit grabbing the ball with precision.
It's as if it's in tune with your intentions, responding with pinpoint accuracy. The result is a crisp, clean feeling to your shots that is deeply satisfying.
This paddle equips you with the confidence to make fast-action selections and execute them flawlessly.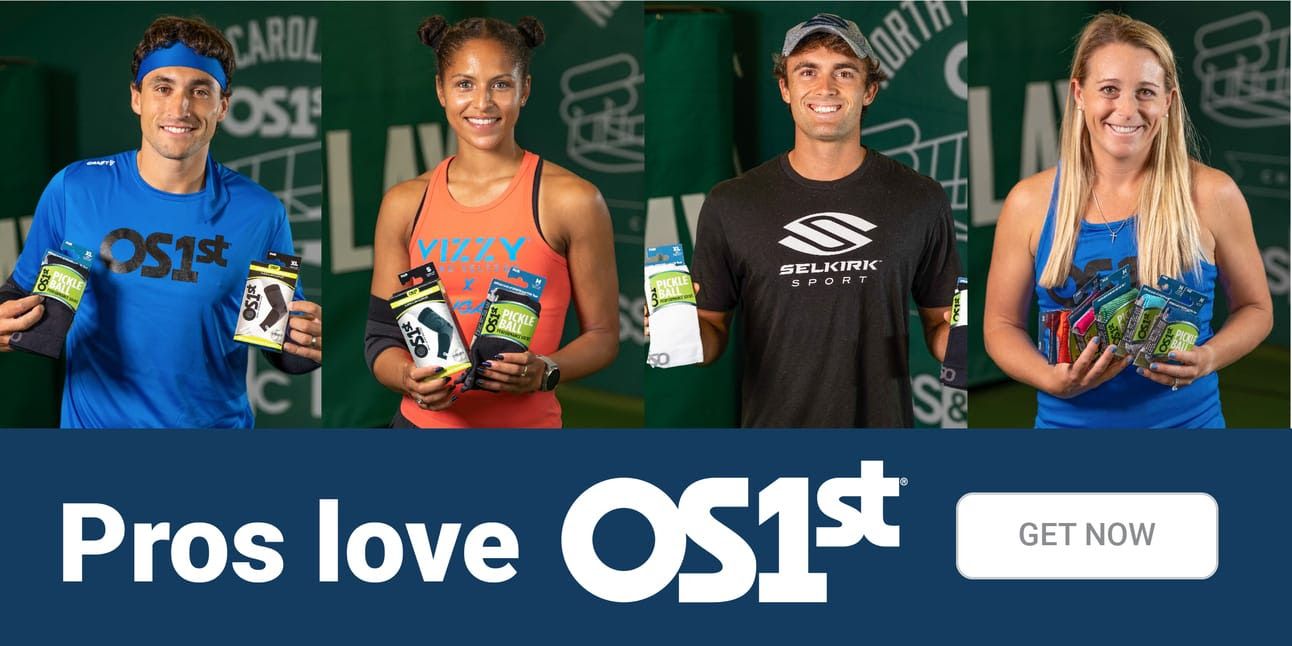 The Official Sock of Major League Pickleball, OS1st compression socks are designed for comfort, injury prevention and improved recovery.
Durability and Comfort
One of the most impressive aspects of the Holbrook Power Pro is its durability. Unlike some paddles that begin to show signs of wear and splinter within a week of intense training, this paddle stands strong, game after game.
You can rely on it to perform consistently, match after match.
The comfortable grip further enhanced the overall playing experience. I tend to have sweaty hands, so being able to grip the paddle well is very important to me.
I was able to do that with ease, allowing for full control over my shots.
Having trouble with paddle grip position, click here.
Pickleball Pros Choose Holbrook
Don't just take it from me; take it from pickleball pro players Martin Emmrich and Allison Harris who have achieved remarkable success using this paddle.
Emmrich secured a gold medal in pro mixed doubles at APP Chicago, while Harris claimed gold in pro women's doubles and silver in pro mixed doubles at the APP New Jersey tournament.
These pros have chosen the Holbrook Power Pro for a reason - its exceptional performance and reliability. It's a testament to the paddle's ability to excel at the highest levels of competition.
So, whether you're a professional player or an aspiring one, the Power Pro is a paddle that can help elevate your game to new heights.

Who is this paddle for?
The Holbrook Power Pro paddle is a paddle that offers unrivaled power without sacrificing control and precision. Players that really prioritize strength and aggressive play will find that it matches up with the style of play.
I feel that players that are in between the 3.5-4.0 level will gravitate towards this paddle.
In my extensive testing, the Holbrook Power Pro has not only met but exceeded my expectations.
It's a paddle that's designed to look good and play even better, and I believe you'll be as impressed with it as I am.
If you're serious about taking your pickleball game to the next level, I highly recommend giving the Power Pro a try.
Check them out here, or grab one at Dick Sporting Goods.  
👋
Alina Leontarakis is an experienced 4.0 level pickleball player and PPR certified coach. With nearly two years of dedicated play, she brings a wealth of knowledge and expertise to the pickleball court.
---