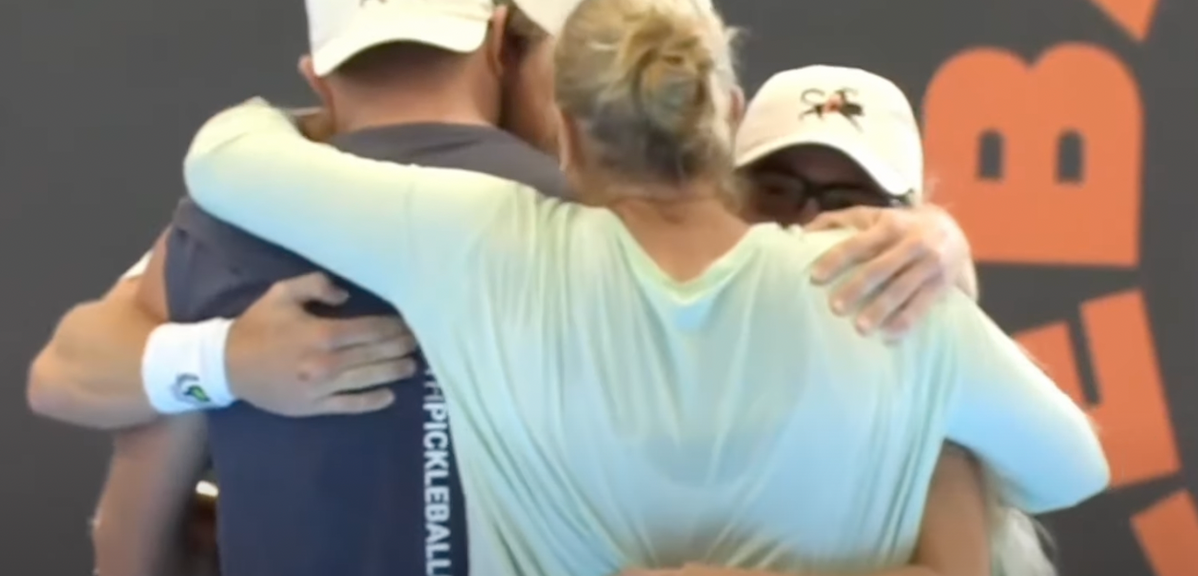 In the first season of Major League pickleball, if teams were tied 2-2 after playing women's doubles, men's doubles, and two games of mixed, they would advance to a singles tiebreaker. The tiebreaker used a modified rally scoring system where a point was awarded on every serve until one team reached 14, then it switched back to traditional side-out scoring where only the serving team could score.
In this format, players for each team would rotate out of the game every 4 points following a predetermined lineup that each team got to choose. Based on the coin toss earlier in the match, the Away team had the advantage to set their lineup after seeing the lineup from the Home team.
The lineup selection process introduced a  lot of strategy into MLP and gave us a first look at mixed singles matchups where men and women faced off. It gave us matchups that we have not seen and would not have seen without it. To start things off, we had the first two overall picks,  Catherine Parenteau and Ben Johns, facing off in singles.
Other notable matchups included Callie Smith taking on everybody from Tyson McGuffin, Kyle Yates to Dylan Fraizer. We had   Anna Leigh Waters taking on doubles specialist Riley Newman. The most fun of the weekend came with Lee Whitwell in her mixed singles matchups against giants, Dekel Bar, Jay Devilliers, and Andrei Daescu. She shocked the pickleball world taking 5 out of 8 points against Bar, 4 out of 8 points against Devilliers, and squeezed 2 crucial points off of Daescu leading to the Chimeras to victory over the Pickle Ranchers clinching their spot in the DUPR Bowl.
Overall, there were 9 singles tie-breakers in season 1 of MLP. In those 9 tie breaks, we had 132 points played with mixed pairings. The ladies won 58 of those points, just about 44% of the total possible points, a very strong showing. Callie Smith stepped up for her team and took on men's players in each matchup. She won 19 of her 28 points played in this format, just about 68%. What a fantastic performance by the female players in MLP – thank you for making these tiebreakers incredible.
The singles tiebreakers in MLP provided the best team celebrations and moments in season one. If you didn't watch the matches, it's definitely worth going back to watch the tiebreakers, especially the 4 that ended with a final score of 15-14. It does not get any tighter than that. The atmosphere was awesome during the singles games, we had high fives in between points, cheering from teammates and massive celebrations for the winning teams.
Let's take a look at how the nine matches played out, start to finish.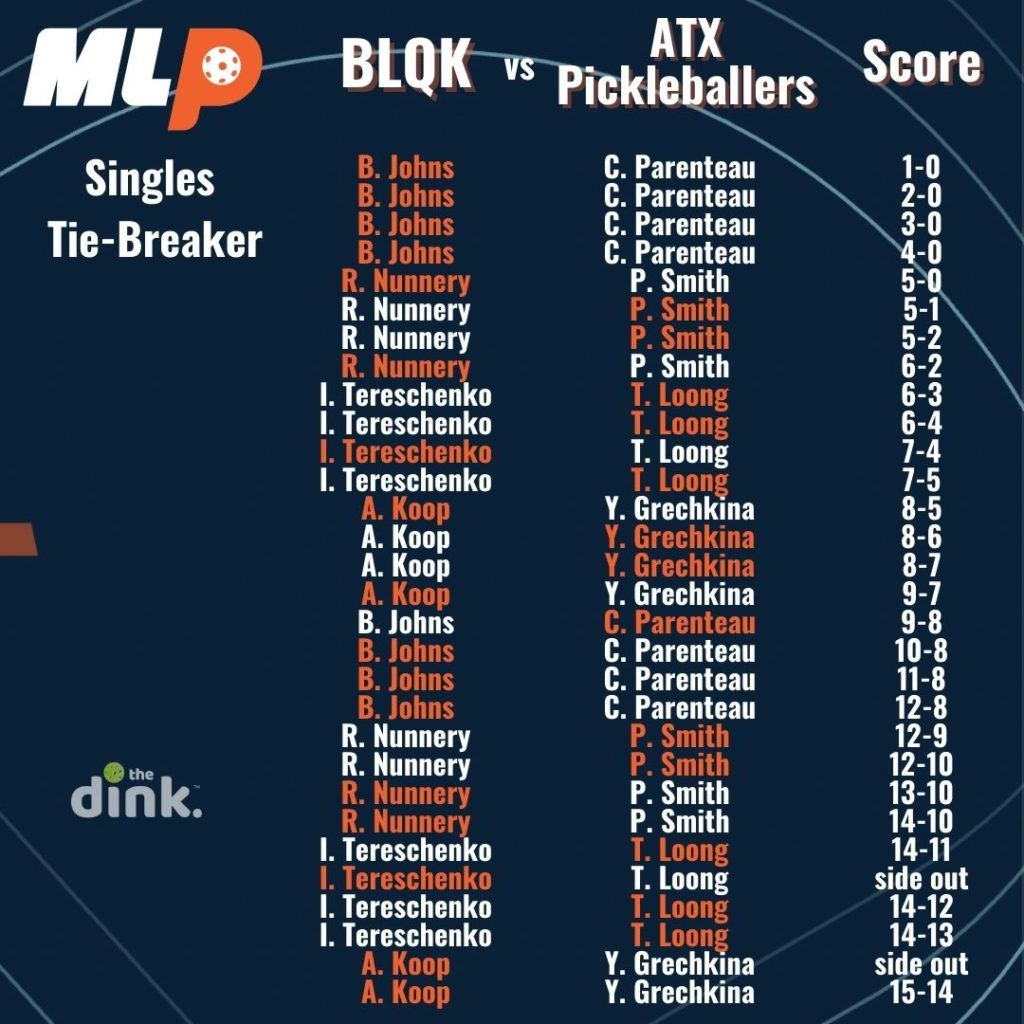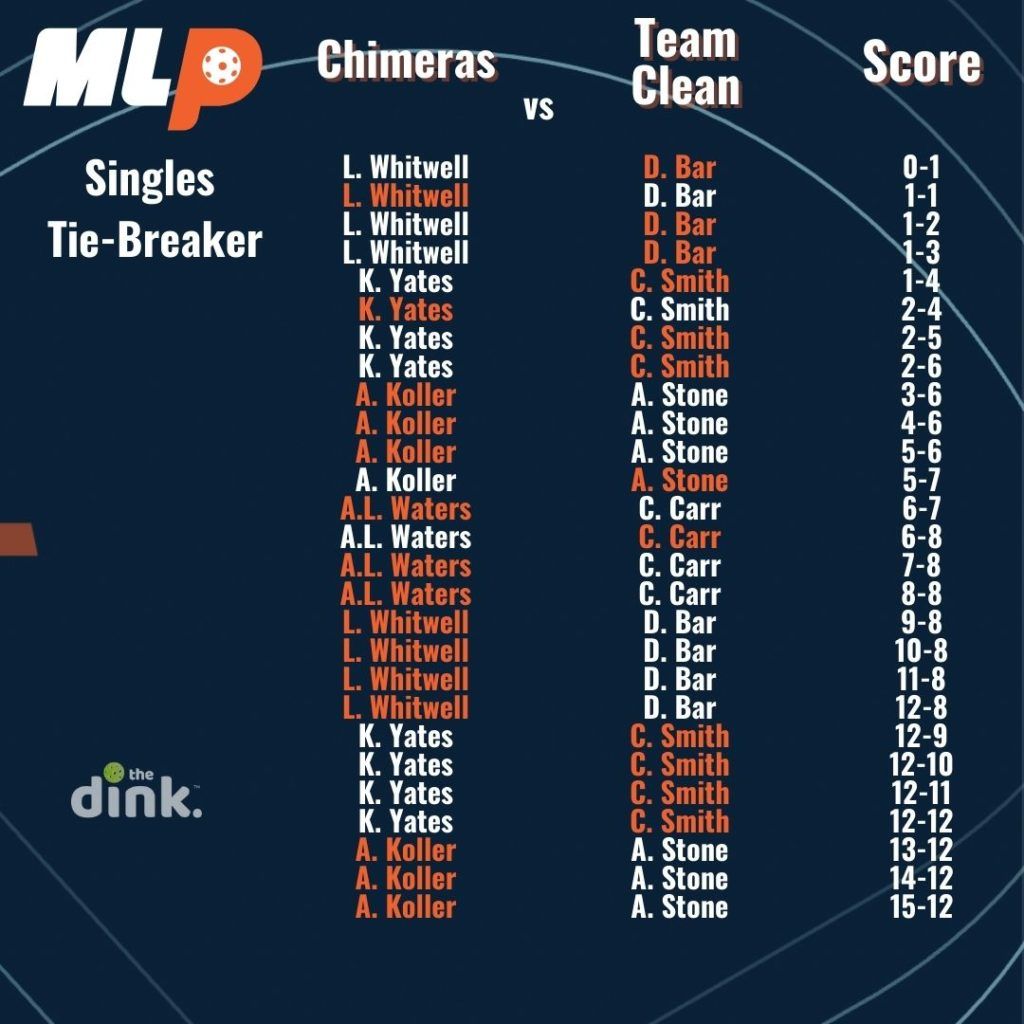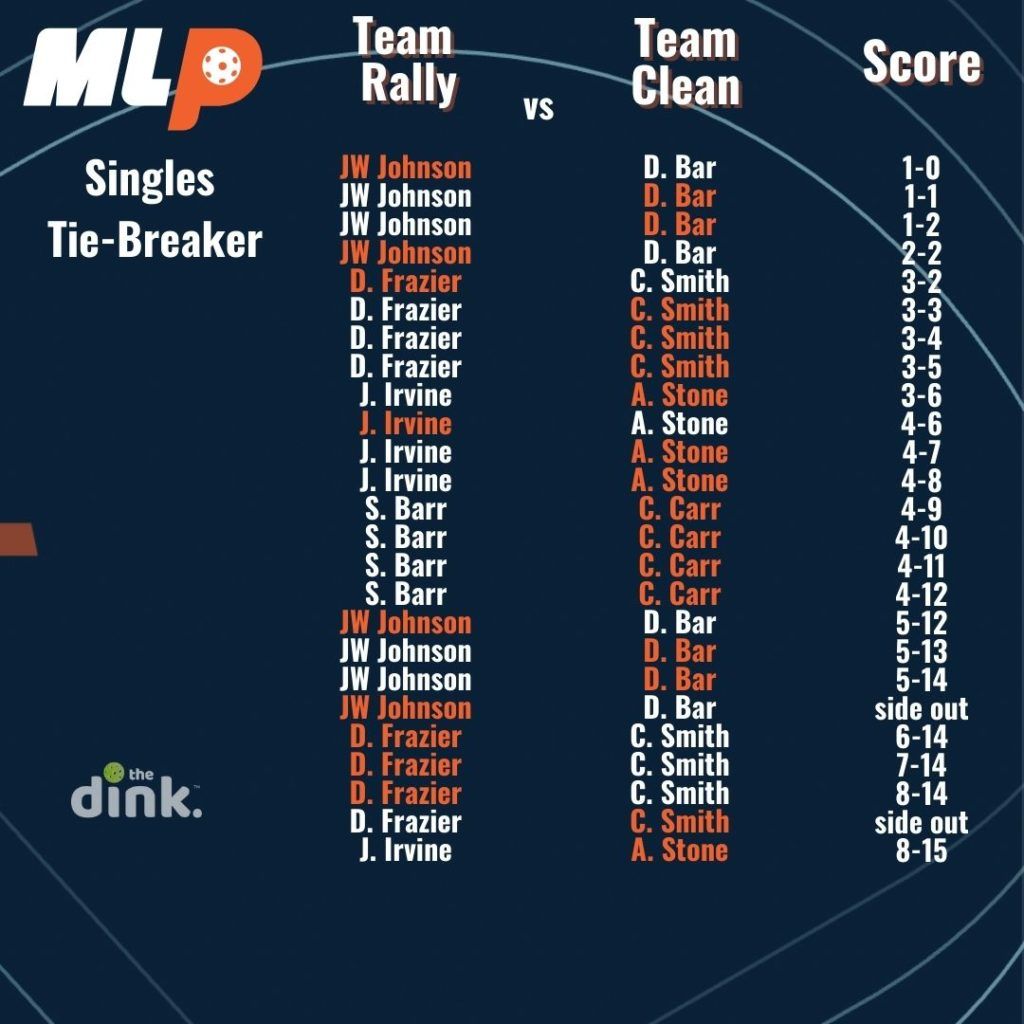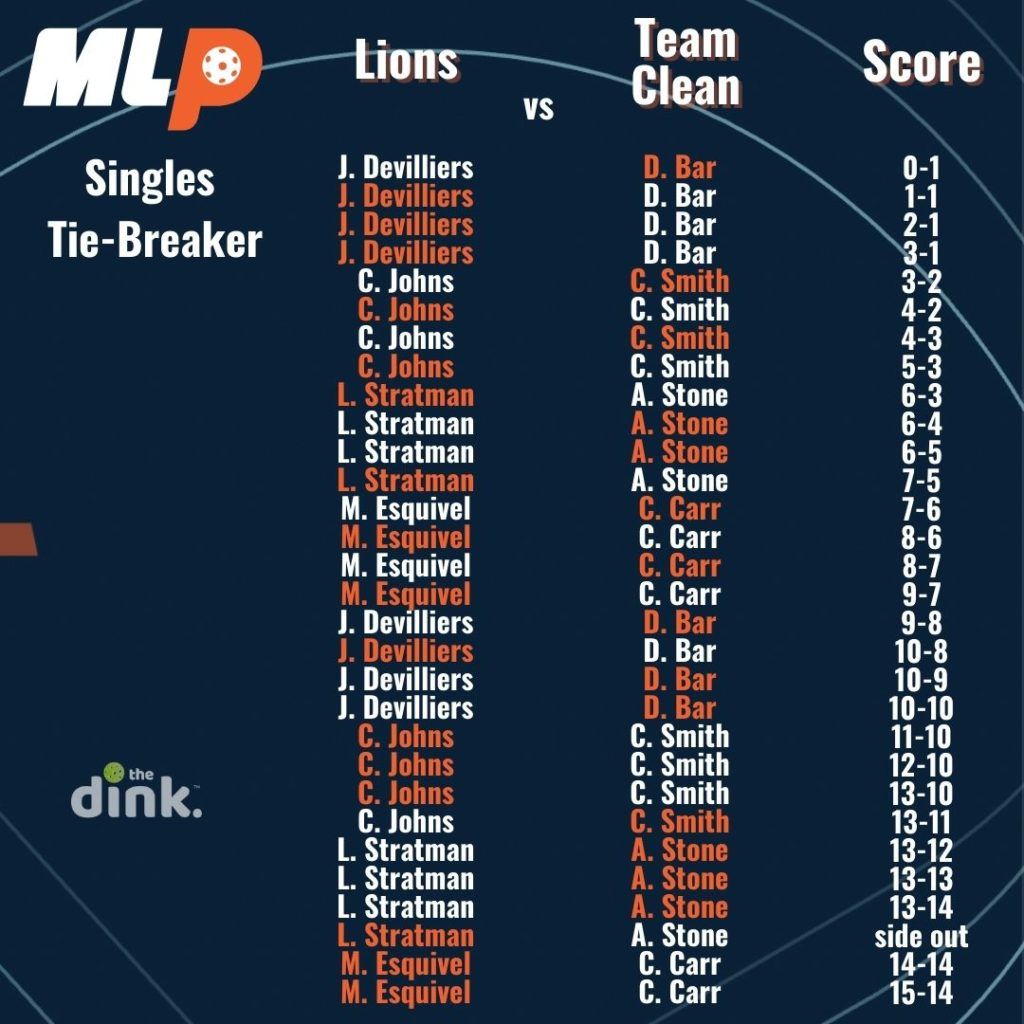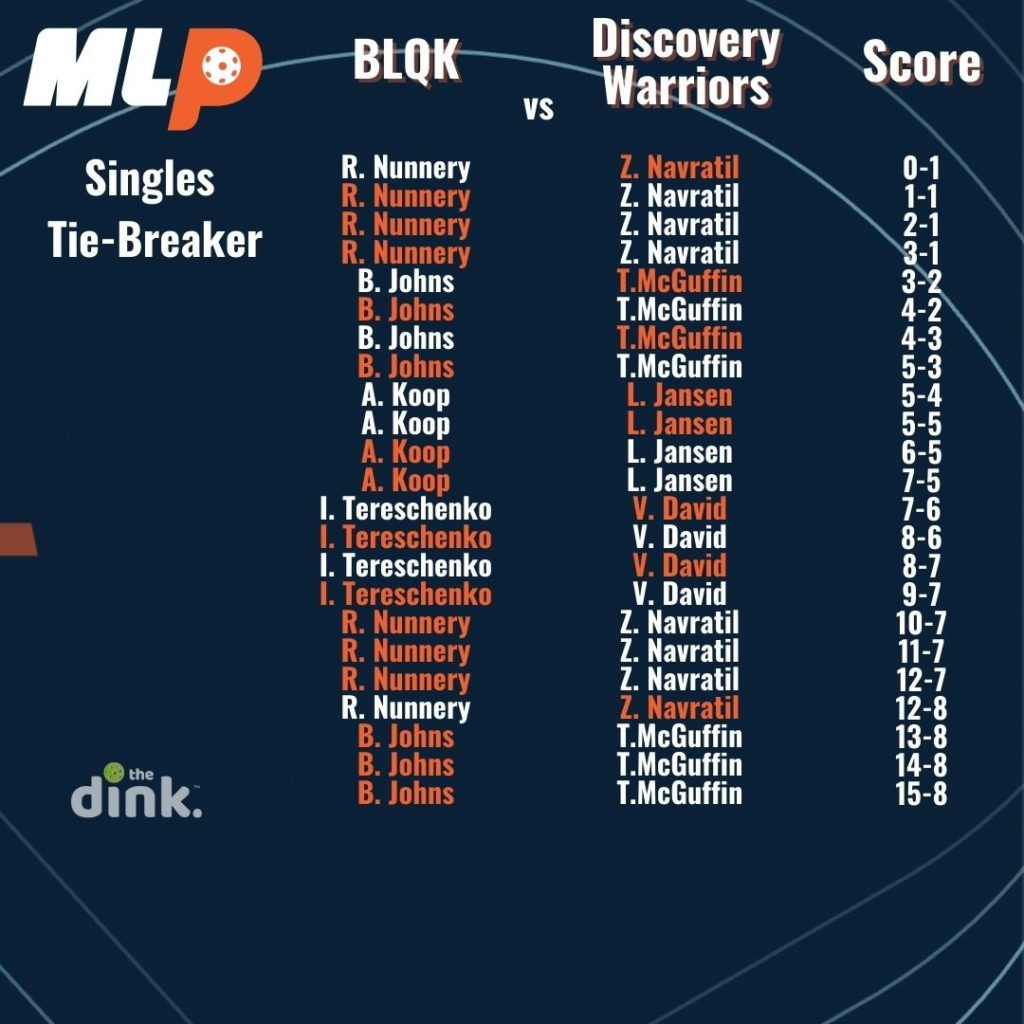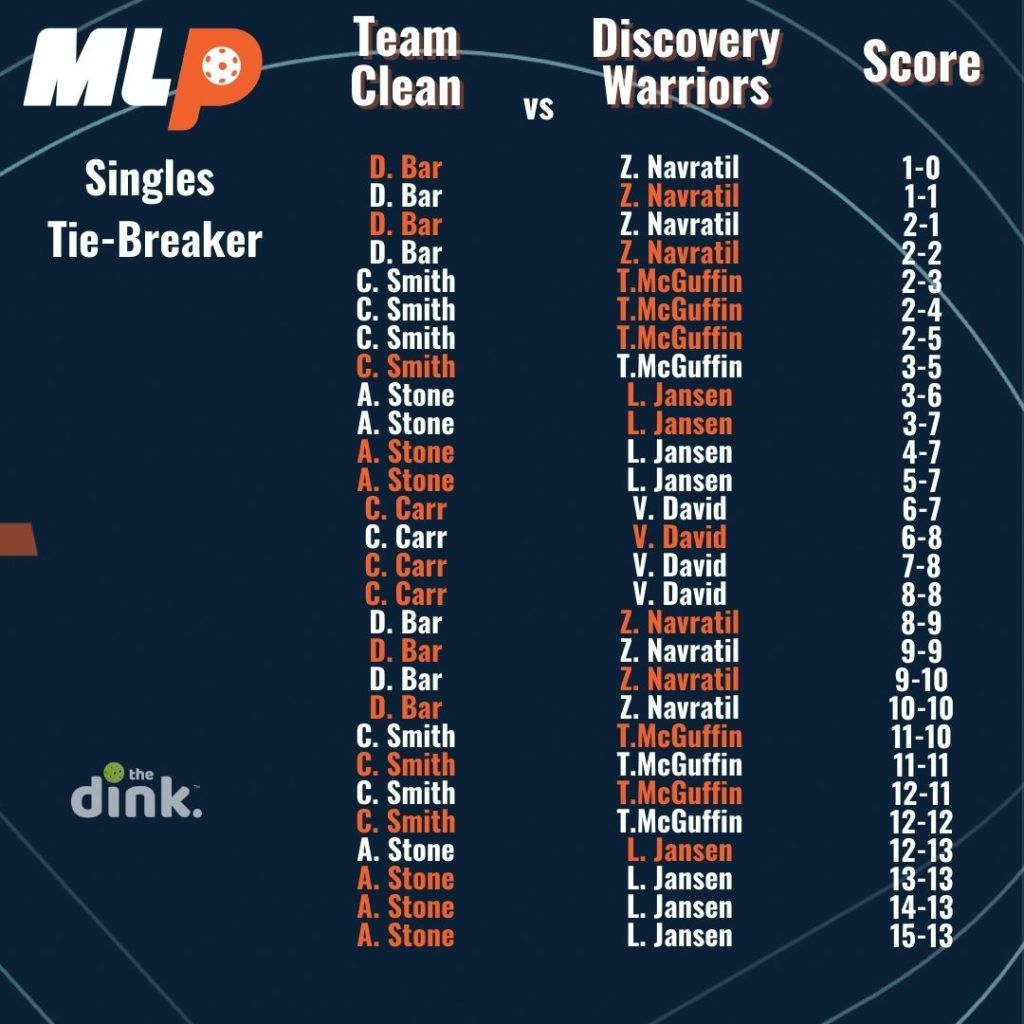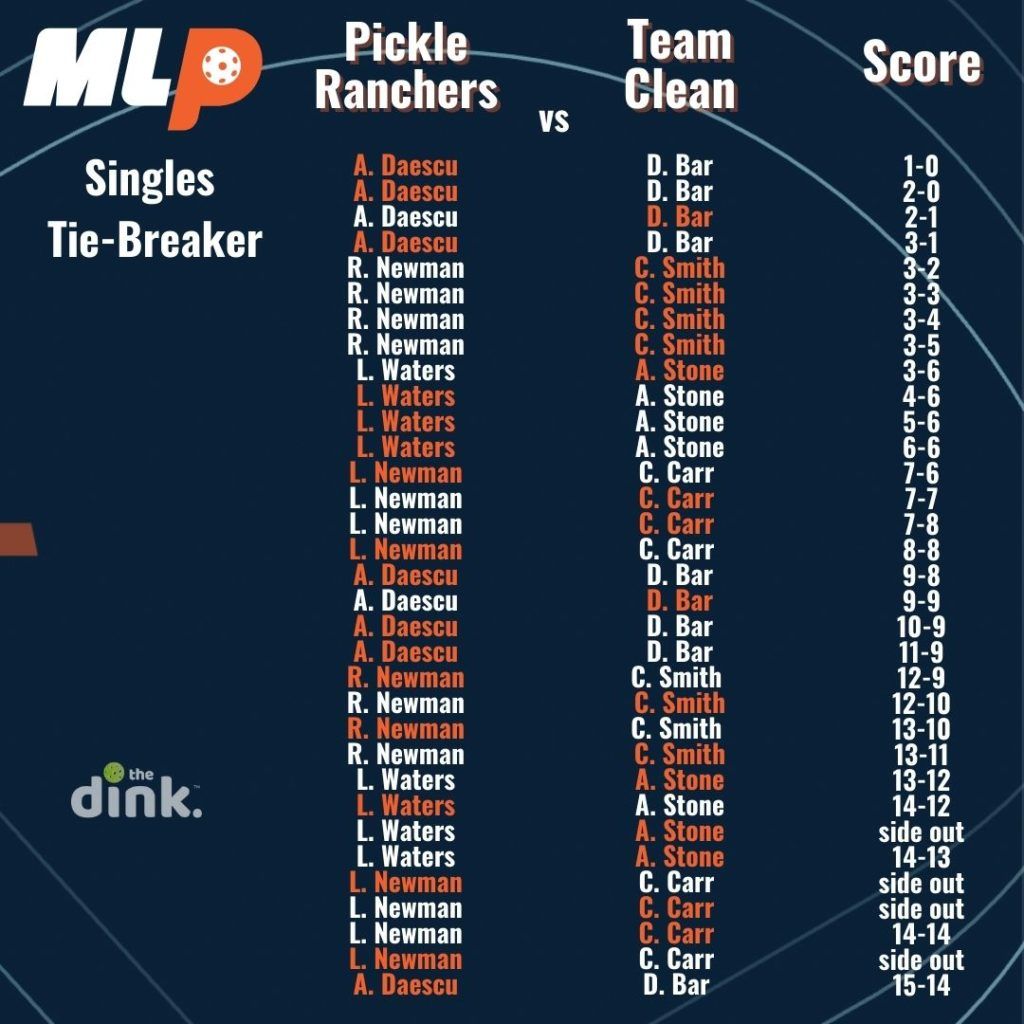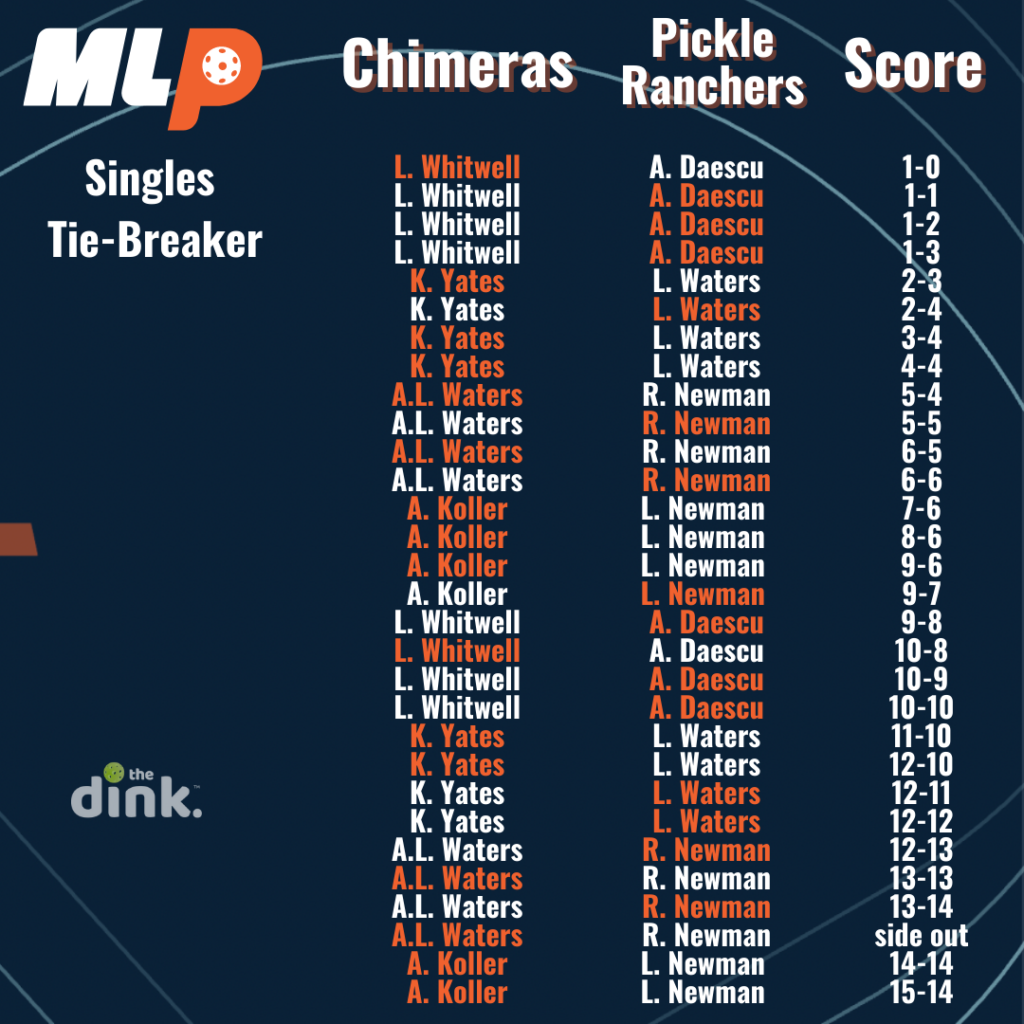 The singles tie break is a format that should be implemented in all team pickleball events. I see it being a huge factor in how college pickleball and high school pickleball develops. I think it's feasible for colleges to take this format and run with it right now.
MLP is looking to play 2 seasons next year and we can't wait.
Let's take a look at some of the best moments again.