"This is some of the best pickleball we have seen this year." "The level is insane right now." "This is quite literally leaving me speechless."
These were just some of the comments from the announcers during what might go down as the greatest mixed doubles pickleball match of all time.
Of course, we're talking about the third and final game of the MLP Finals match in Dallas between the Orlando Squeeze and the DC Pickleball Team (watch in a new tab here – or click the time stamp in the below subheadings to see each point).
The DC Pickleball Team won the match (24-22) and the championship, sweeping the defending champion Squeeze three games to nil.
Congratulations to the DC Pickleball Team on their accomplishment. But we want to talk about some of the notable points throughout that contest.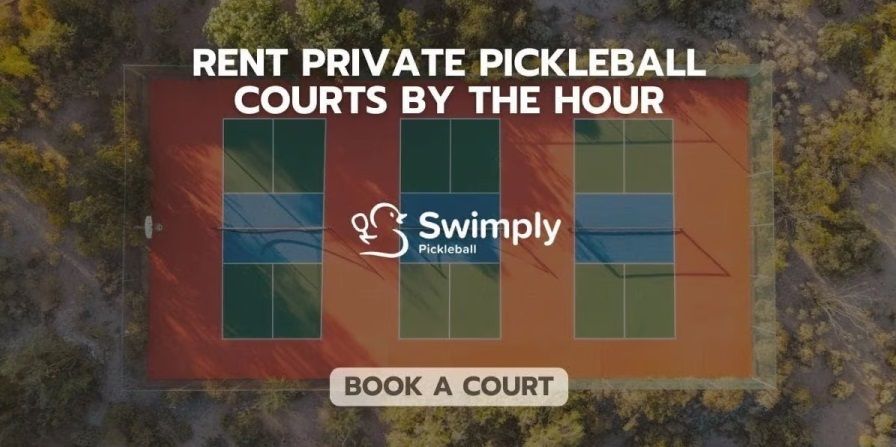 59:30 - Riley stares down Anna Bright
This was the first long point of the match, with the game tied 1-1. It was also the first notable stare down–but it would not be the last.
The point is won after Anna Bright speeds the ball up, but instead of hitting toward his backhand, Riley is able to slide over and counter it with his forehand. Having the lefthanded Kawamoto sister allows Riley to play more toward the sideline.
1:01:04 - Daescu Erne, Kawamoto defends, but Squeeze wins point
The Erne defense is something we're seeing more and more in professional pickleball (and maybe even on courts across the country).
This one is done beautifully by Kawamoto, but eventually, Daescu hits a winner with a strong backhand roll between his two opponents.
1:02:12 - Point of the match?
This was an epic point, mainly between the two Squeeze teammates and Riley Newman.
Riley shows off his court coverage skills, with Kawamoto waiting patiently in the wings in case something gets through him–what's become known as the I-Formation.
Eventually, after a firefight, Daescu takes advantage of a Bert attempt by Newman and counters behind him to a wide open court.
1:05:34 - Offense to defense to offense to…you get it
With Riley serving, he and Kawamoto attempt to work themselves to the kitchen line after fighting off a few roll volleys from Daescu.
But Riley – the master of the two-on-one – takes charge of the point by poaching a ball meant for the trailing Jade.
Anna and Daescu are up to the task but suddenly find themselves on defense, fending off the three-person firefight. After several resets, they are able to make it back to the NVZ line, and the point continues.
The point slows down with some crosscourt dinks, then Anna Bright sends Jade flying back with a well-placed lob which she plays perfectly, allowing her and Riley to return to the line again.
The guys do some crosscourt dinking before Daescu sends one a little too wide, and DC Pickleball Team goes up 8-7.
1:07:42 - Monster two-handed backhand from Anna Bright and a stare down
Blink and you might miss this one. Riley attempts to go to Anna's backhand, toward the middle of court, and she rips the ball with a two-handed backhand, followed by a "Yeah, I got it" staredown.
Anna might have the best heel-turn-stomp-back "come at me, bro" after a point move in all of pickleball.
1:11:45 - Riley has some ups!
Riley Newman said if he wasn't playing pickleball, he'd be a professional NBA referee. Well, with the ups he shows during this point, maybe he would be better off trying out for an NBA team.
Some amazing resets by the team in orange keep the point alive, though and they eventually get Jade to mishit a ball into the net.
1:16:19 - Peak Riley Newman
No one does it quite like him, and this point shows off his amazing skillset all over his side of the court. Love him or hate him, the guy can pickleball.
1:17:28 - Two Become One. Huh?
Even if you've followed pickleball for years, you may have never heard of this rule.
With the score 16-13 in favor of Orlando, Daescu falls into Anna Bright as she's hitting a volley, then lands in the kitchen. The referee calls a foot fault, and most of us look around, confused about what happened.
You can learn more in this video. It basically comes down to: if you are touching your partner during a volley, kitchen rules still apply.
1:18:28 - "I'm just a very happy fan right now"
Another awesome point that featured some great defense and offense, eventually ending with a Riley Newman putaway.
The announcers gush over the level of play, saying this is something they've never seen before.
The rest of the match
There are about six or seven more points worth talking about, but with the score at 19-17, you should just watch the rest of the match.
Perfect speedups, fantastic defense, Kawamoto pounding Daescu's backhand (which eventually wins the game point for DC), and Jade with an Erne she had been teasing all game long.
Read Next: MLP Dallas: Surprises and Disappointments
This match had it all, and we are honored to have witnessed it. If you haven't watched it, do yourself a favor and grab some popcorn. It's a helluva ride.
---