A recent Forbes article highlights the growth of pickleball in the golf community.  Country clubs are putting pickleball courts right between the tennis courts and the first hole. PGA and LPGA pros are hitting the courts in waves. Players are always looking for more places to play and golf courses are a perfect solution.
There are a ton of similarities in the golf and pickleball worlds. Both can a played as a leisure activity or at a highly competitive level by professional athletes. They are both sports that can be enjoyed at any age and have a senior pro tour that accompanies the pro tour. Both can be enjoyed socially by a group of four.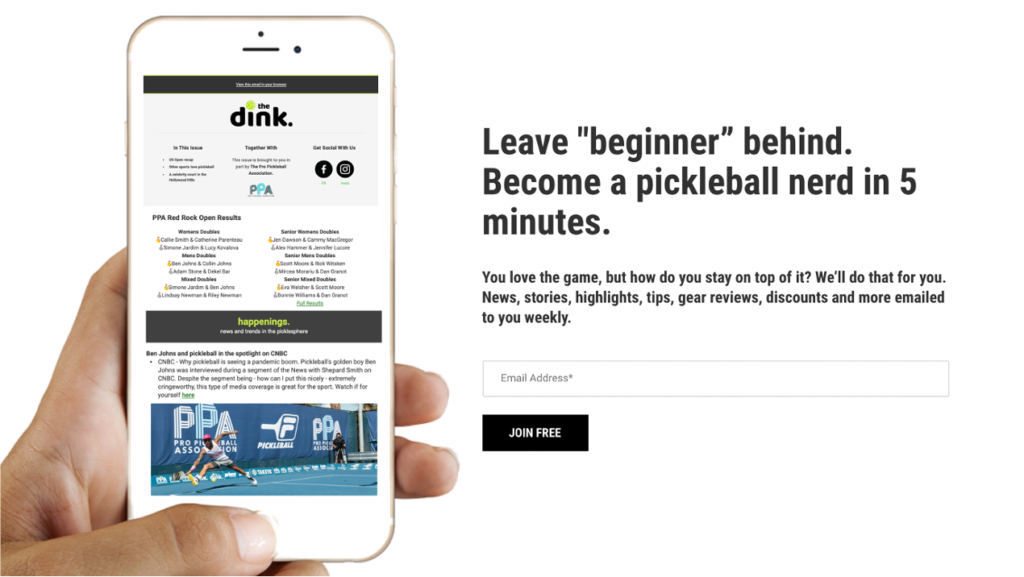 Perhaps the most important similarity is that both sports leave players chasing the feeling of hitting one more perfect shot. Which is a driving factor to get back on the courts or the course the next day.
The similarities have made pickleball an easy crossover for golfers including pros Phil Mickelson, Sherri Steinhauer, Amy Olson, Matt Kuchar, and recently Tony Finau. We have heard about Mickelson on the courts in episode 3 of the Picklepod but this is how Steinhauer described her:
"It actually replaced the competitiveness that I felt in golf. But I wasn't enjoying that in golf anymore. When I played pickleball, I suddenly had that feeling back like when I was a kid and starting out in golf. It's just gone on from there."
GET 10%OFF THE NEW CRBN PADDLE FROM FROMUTHPICKLEBALL.COM WITH CODE 10DINK

The golf industry has also seen the opportunity to stake a claim in the pickleball work. G/Fore and Peter Millar has created pickleball lines and Forbes mentions the partnership between Troon and Selkirk,  "The number of devoted pickleball courts at Troon clubs continues to grow and Selkirk became Troon's first "preferred pickleball partner" and an official part of the company's Cliff Drysdale Tennis Division."
You can read the full article here.
GUARANTEED TO RAPIDLY IMPROVE YOUR PICKLEBALL GAME OR YOUR MONEY BACK! GET 10% OFF WITH CODE THEDINK