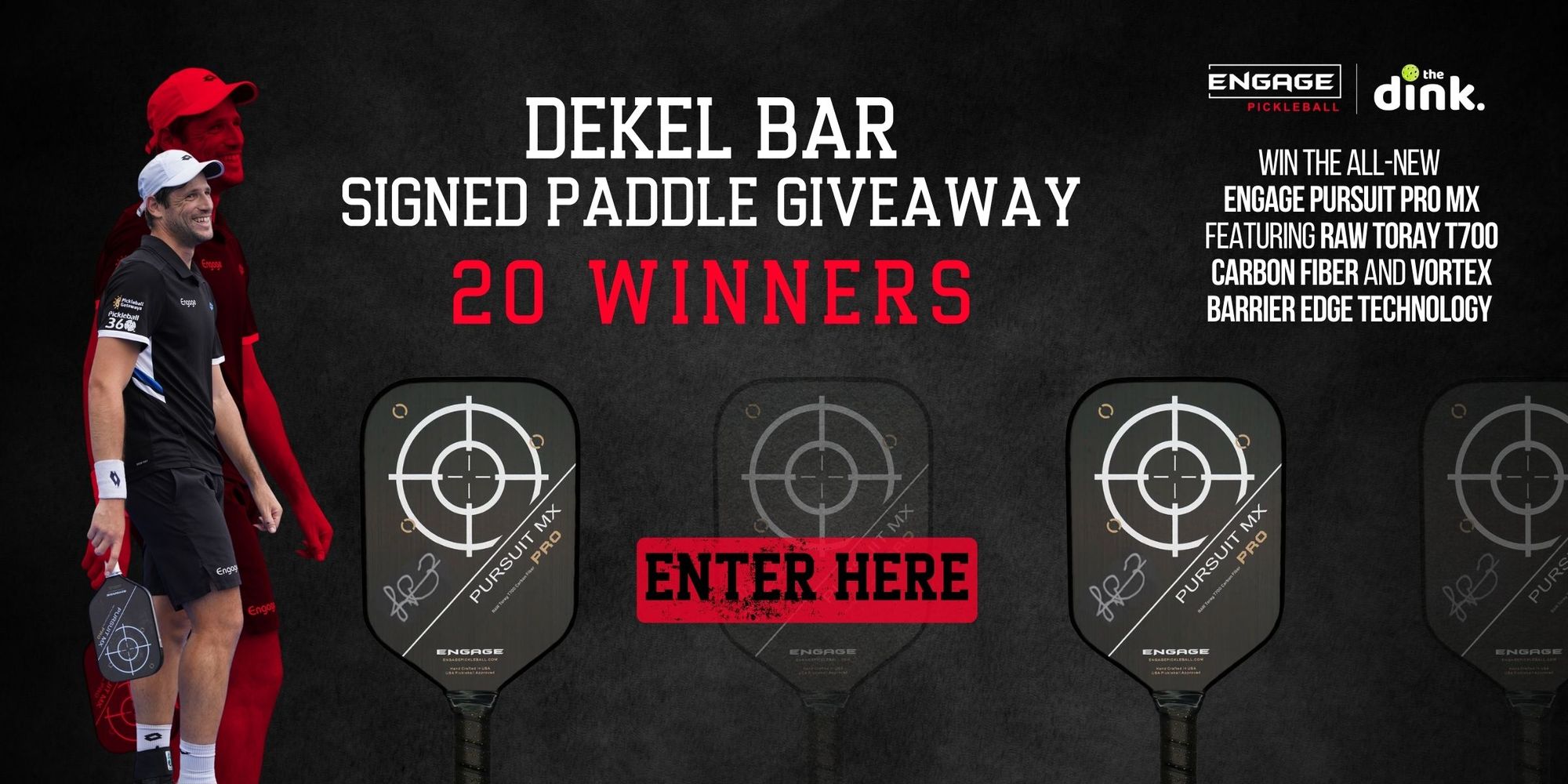 The Engage Pursuit Pro MX is one of the hottest paddles to hit the market in 2023. Since its release, pros and amateurs have been flocking to get their hands on it.
The Pursuit Pro models have been seen in the hands of Jessie Irvine, Hunter Johnson, Travis Rettenmaier, and the big man himself, Dekel Bar.
20 Lucky winners will receive this brand new paddle signed by the one and only Dekel Bar.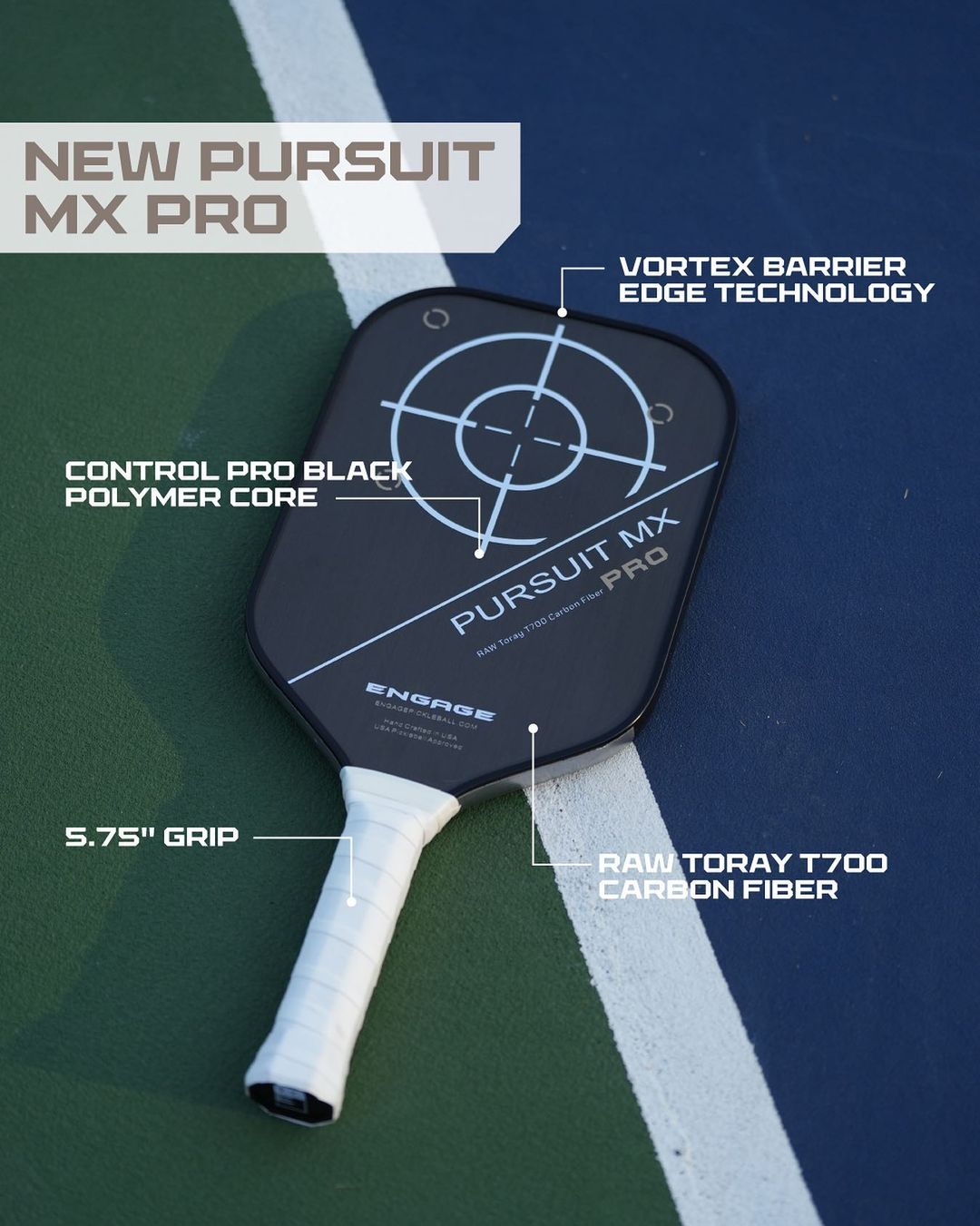 Enter for your chance to add this paddle to your collection.
Sign up for The Dink Newsletter to up your game, stay in the know, and win free pickleball gear.