The future is Bright! Pardon my pun, but Anna Bright/Jorja Johnson and Dekel Bar/Kyle Yates both take gold in their respective divisions on Saturday at the APP Punta Gorda in Florida. Let's look at who these teams beat and how the podiums filled out.
Women's Doubles: Gold
First pro tournament, first gold!? Say what?? Anna Bright, 22 and fresh off her California University tennis career, came out and stole the show with fellow youngster, Johnson. The young guns beat the savvy vets, Simone Jardim/Corrine Carr, in the finals 11-0, 11-4, 15-3.

11-0 against Jardim and Carr?? And for her first professional tournament? That has to be a record. Can we pull that up? Not only did they take the first game in straight points, but they maintained their dominance, focus and determination throughout the entire match. But how did they do that?

GET 10%OFF  YOUR ACACIA PICKLEBALL SHOES AND MOST OTHER GEAR WITH CODE 10DINK AT FROMUTHPICKLEBALL.COM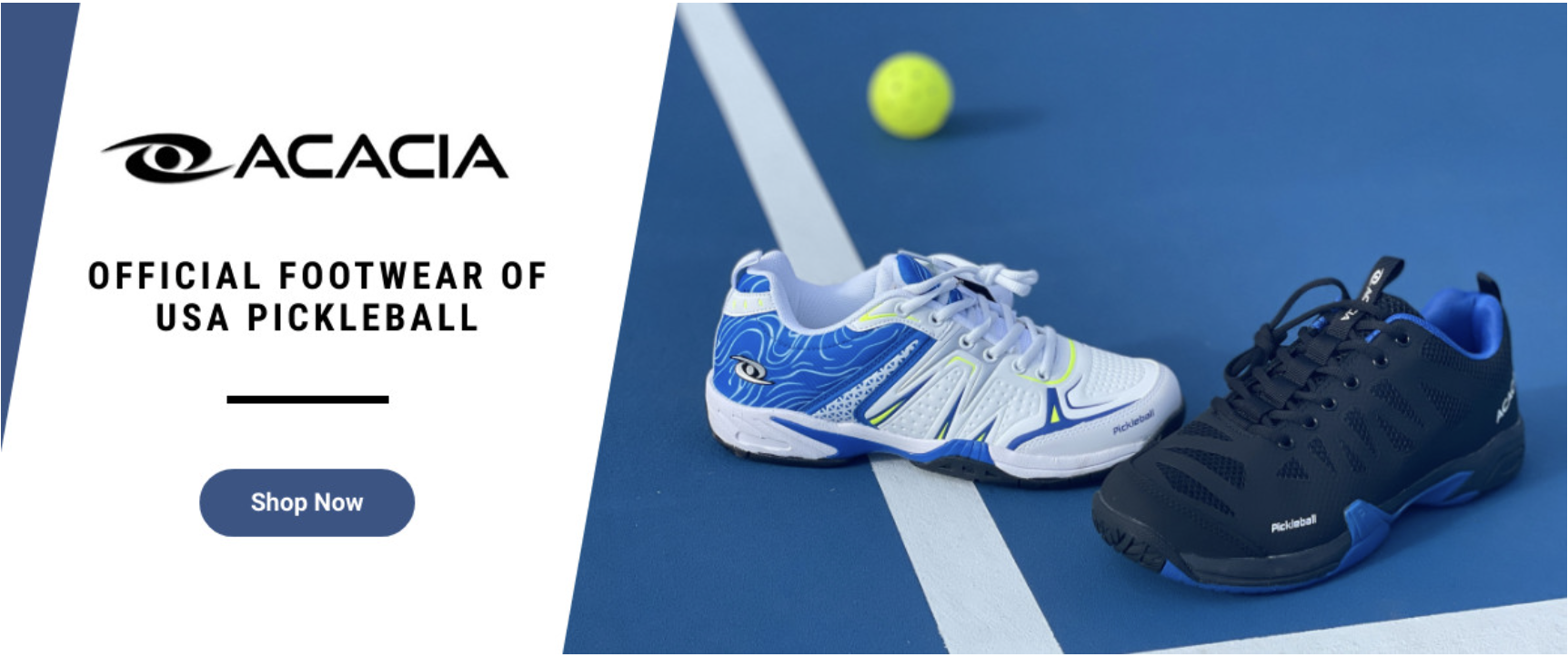 Not only did the stars align above, but that, paired with Bright and Johnson's calculated aggression made it too difficult for the pickleball veterans. Bright stayed on the left side with her forehand in the middle and made it extremely difficult for her opposition to get comfortable and breathe.

Bright, with her 2 handed-backhand, was consistently dinking with it cross court. When the opportunity presented itself, she sped the ball up down the line with that same 2 hander. When her opposition went to cover the line, she sped up that same looking shot down the middle. It was impossible to defend.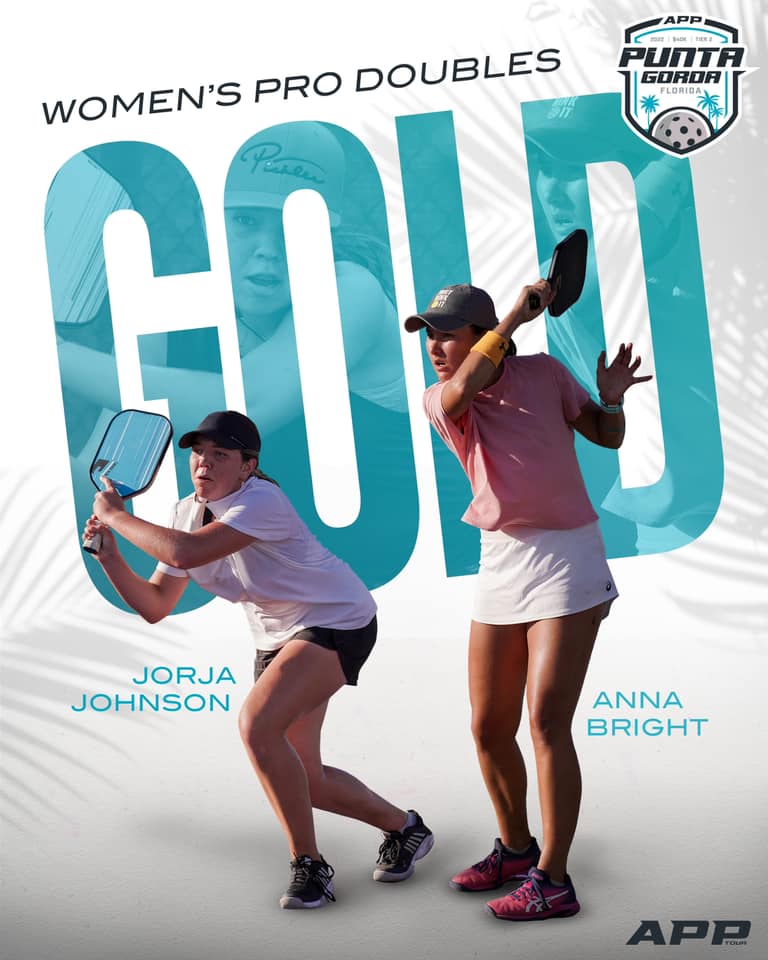 Johnson might have played the best pickleball of her life on Saturday. Her flick serve was a menace, creating short returns, which she or Bright drove, forcing a popup and a finish. Bright and Johnson looked like Mike Tyson out there with their 1-2 combo.

The 1st punch was the speedup and the 2nd punch was the put away. There is no doubt that after this performance the pickleball word is on notice.

SHOP THE LATEST PADDLES ON THE MARKET - THE RILEY AND LINDSEY NEWMAN SIGNATURE PADDLES FROM GAMMA, GET 10% OFF THESE PADDLES AND MORE WITH CODE 10DINK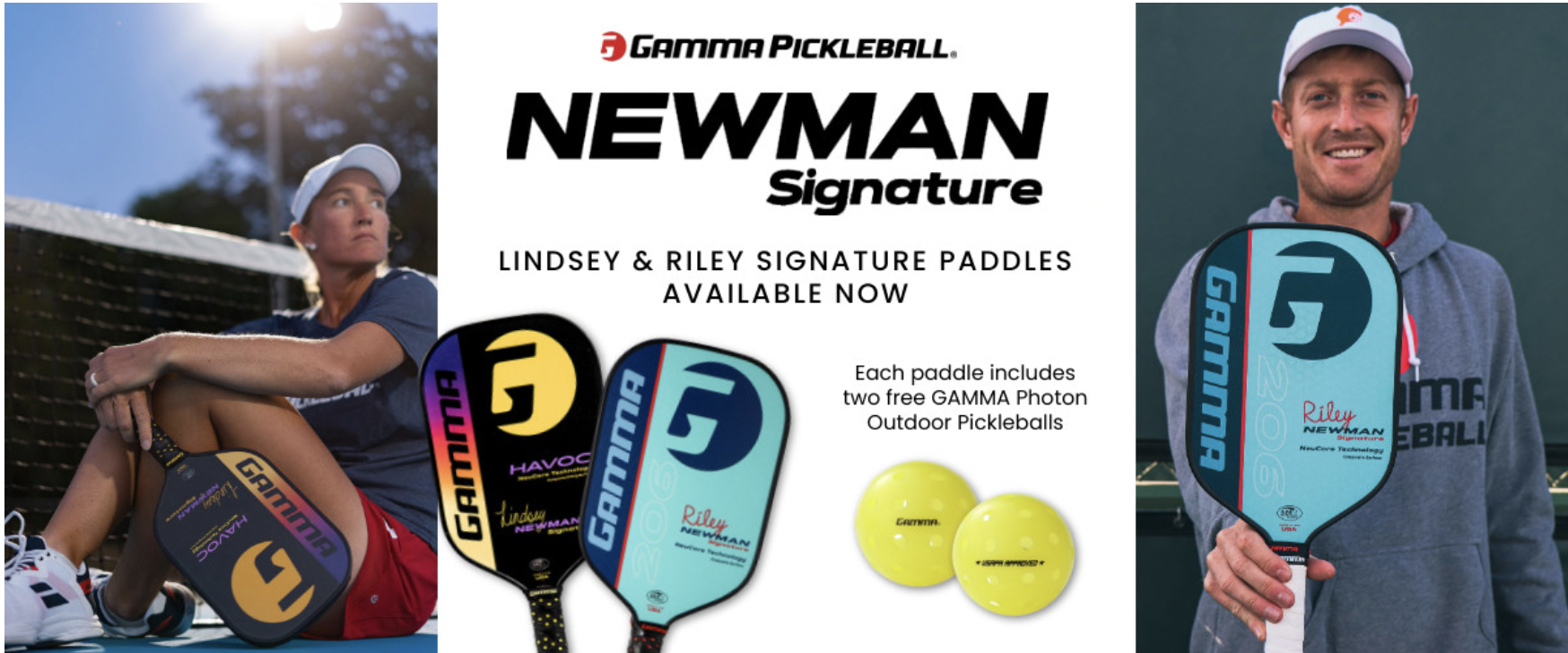 Women's Doubles: Bronze

However, it wasn't always rainbows and butterflies this tournament for our home state winners, as they had to battle it out through the back draw. They lost to Lee Whitwell/Vivienne David in the winner's bracket semifinals 11-6, 11-8.

They got their revenge in the bronze medal match though, beating Whitwell and David 10-12, 11-1, 11-5. The same things that won them the gold, won them that 3rd place match: calculated aggression, speedups and threatening serves.

In both their medal matches, Bright and Johnson were just a step ahead of their opponents. They dictated the pace and made the opposing teams feel restricted. They covered a lot of court and were definitely facilitating the cat and mouse action.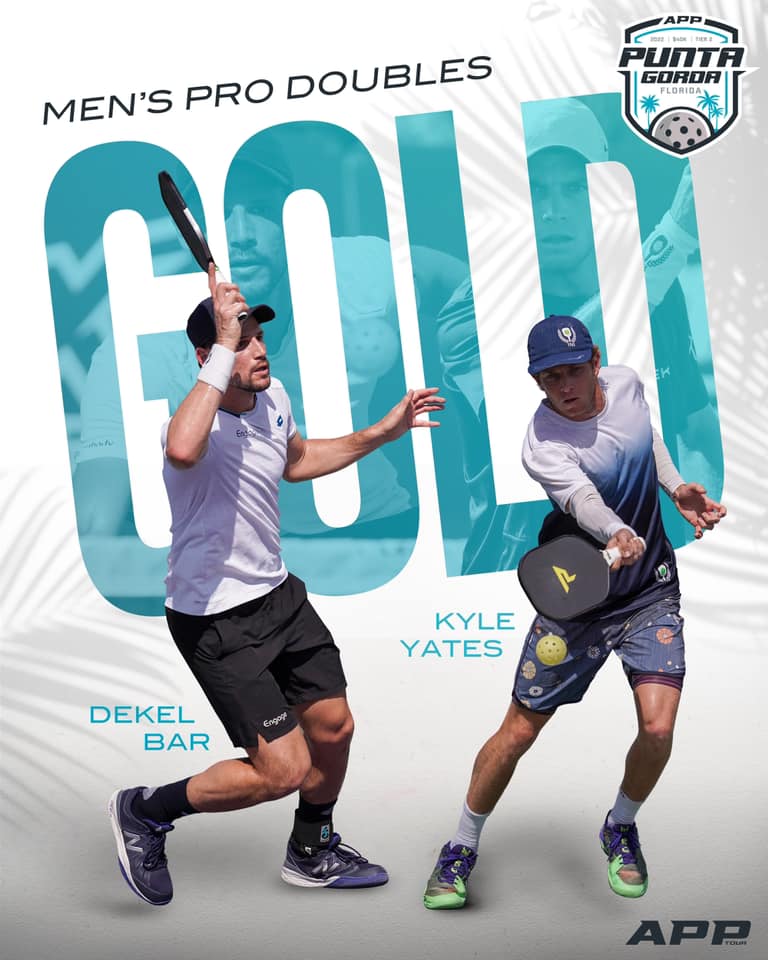 Men's Doubles: Gold
Team Bar/Yates beat team JW Johnson/Dylan Frazier in the finals 11-8, 11-7. That match was a rematch of the winner's bracket final with the same result, team Bar/Yates winning 11-4, 11-3.

Bar and Yates were on their toes in both matches, initiating the action. The Johnson and Frazier counter was to make points longer and wait for a ball to attack. While they had more success in the gold medal match, it wasn't enough to overcome the aggression and consistency of the winners.

RAPIDLY IMPROVE YOUR GAME OR YOUR MONEY BACK WITH PICKLEBALL MASTER COURSE! GET 10% WITH CODE THE DINK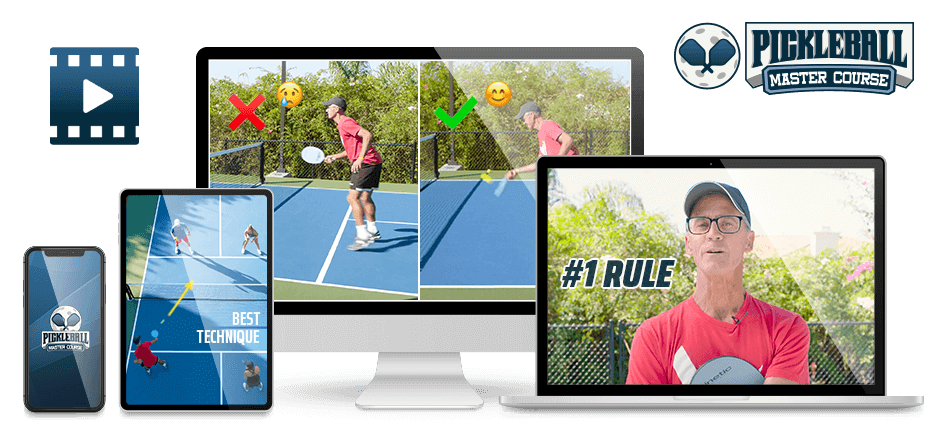 Men's Doubles: Bronze
Johnson and Frazier faced little resistance in their win against  Joey Farias/Austin Gridley 11-2, 11-4. While Gridley is pretty young himself, coming in at pickleball-age 26, it wasn't enough to beat the even younger duo of Johnson and Frazier with a combined age of 39.

Despite the loss in the 3rd place match, Farias and Gridley had a nice run in the opportunity bracket winning 3 matches there by 3 points or less.

Professional Tennis to Professional Pickleball
The Bar/Yate's run to gold was an interesting one featuring a match against 2 former tennis pros: Travis Rettenmaier and Ryler DeHeart. The gold medalists won 12-10, 11-0, but it featured some pretty interesting back and forth action.

Rettenmaier achieved his highest rank of #57 in doubles, while DeHeart attained his highest rank in singles, coming in at #174 on the ATP tour. Both players reached their peaks in 2010.

In their semifinal match against Bar and Yates, the former tennis pros started off strong with DeHeart ripping his signature lefty forehand. They primarily focused on picking on Yates and had the eventual winners down 10-5. They just couldn't close it out.

About midway through the first game, Bar and Yates had their strategy: return to Rettenmaier to avoid DeHeart's drives, then dink it to the lefty at the kitchen. That strategy got them back into the match and the win.

DeHeart's drives were fast, hard and relentless. Instead of going for just a 3rd shot drive, he drove his 5th, 7th and sometimes 9th shots at Yates. The pickleball veteran remained strong and blocked the majority of them, not trying to do too much.

The second game started how the first ended, with Bar and Yates controlling the points. That allowed them to cruise to an 11-0 victory.

That's all for doubles Saturday. Stay tuned for singles Sunday.