Singles at the APP Chicago Open on Thursday gave the pickleball faithful some major talking points at the end of it, as Federico Staksrud/JW Johnson and Salome Devidze/Anna Bright punched their way into the men's and women's singles finals, respectively. Let's start with the winners and work our way down!

Men's Singles
The fans at the courts on the banks of Lake Michigan got to witness an absolutely unreal men's singles bracket, with the top four players all boasting more than a 7.00 DUPR rating. Those players didn't disappoint, with the Argentinian Staksrud coming out on top of the bracket. Johnson on the other hand, had to battle back in the opportunity bracket to make his way into Sunday's game.

Staksrud made a very convincing case that he is the king of singles Thursday, after beating up-and-coming singles player Hunter Johnson in the winner's bracket quarter-finals, host Zane Navratil in the winner's bracket semi-finals and James Ignatowich in the winner's bracket final.

The Argentinian also showed that if one is able to get a good return on Navratil's lethal serve, it severely limits the former Wisconsin Warhawks success. Staksrud did just that. His toughest match came against former Division 1 tennis star, Ignatowich. The 4th-seeded Staksrud lost pretty handily in game one and then returned the favor in game two, which produced a heavy-hitting, high-paced game three.

Ignatowich came into that winner's bracket final match on fire, after beating Johnson in two games in the previous match and sending him down to the opportunity bracket. Ignatowich showed just how dangerous he can be. However, he seemed to be battling some fatigue and insufficient hydration, which led to his demise. He then went to the backdraw where he lost to Johnson, leaving himself with a bronze medal. Not too shabby.

Despite throwing out the first pitch on Wednesday night for the White Sox, which could have left him a little sore and tired (kidding), Johnson looked like his usual self in singles. He had an incredibly tight match against the fiery Julian Arnold, winning the third game 12-10. He then lost to Ignatowich, but recovered and came back to make it to the gold medal match.

Other players that played very well but just missed out on some hardware were Dylan Frazier, Navratil, Pablo Tellez and John Cincola. Frazier had a great run in the opportunity bracket where he beat Arnold 16-14 and Navartil 15-13.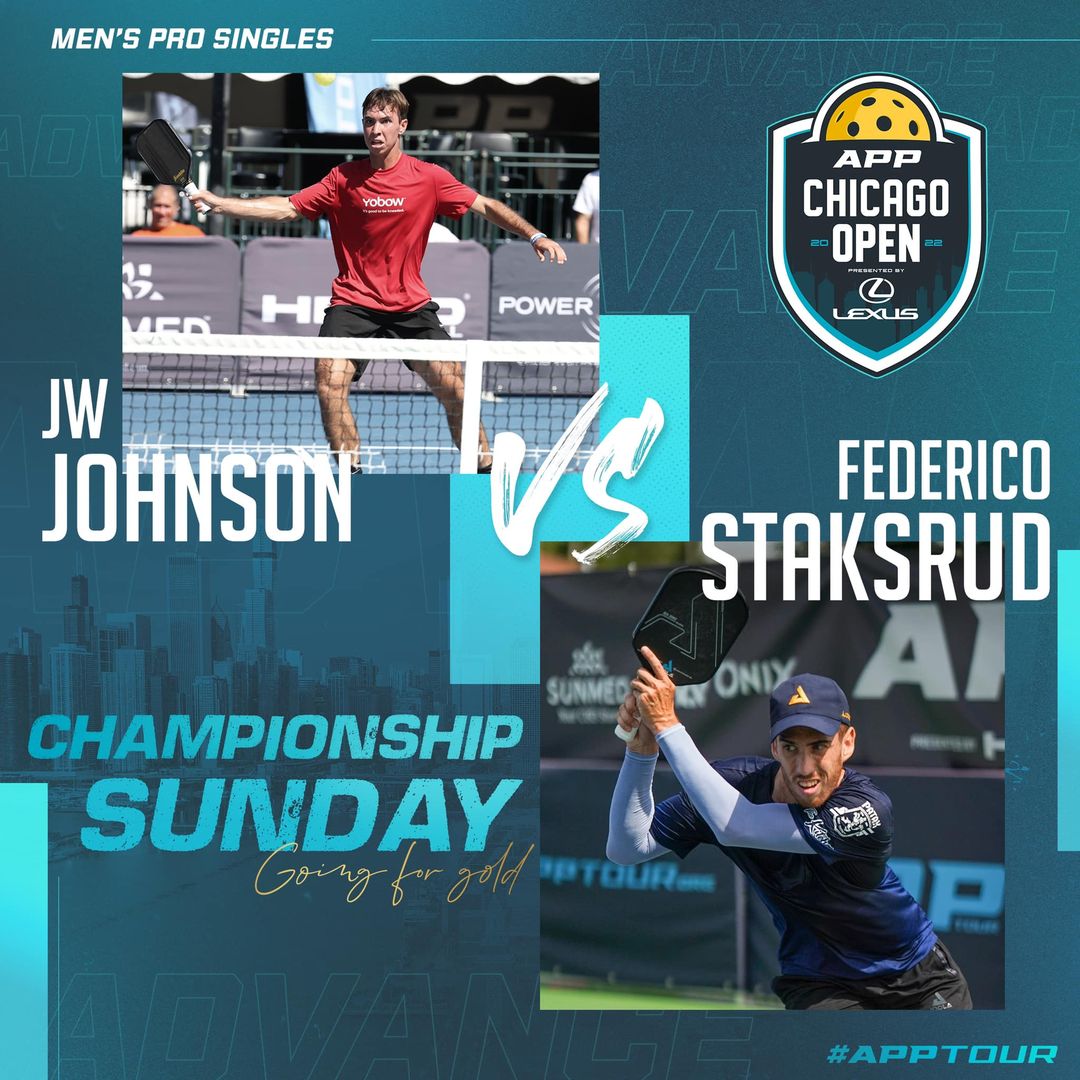 Now all eyes will be focused on the match between Staksrud and Johnson, who last played at the APP New Jersey in the finals. Johnson won that match in two games. But it's a what have you done for me lately kind of world, and Staksrud has the last gold medal coming from last weekend's APP Philadelphia Open.
GET THE NEW BEN JOHNS HYPERION PADDLE AT FROMUTH PICKLEBALL. If you snag anything else before you checkout, get 10% off with 10DINK (exclusions apply).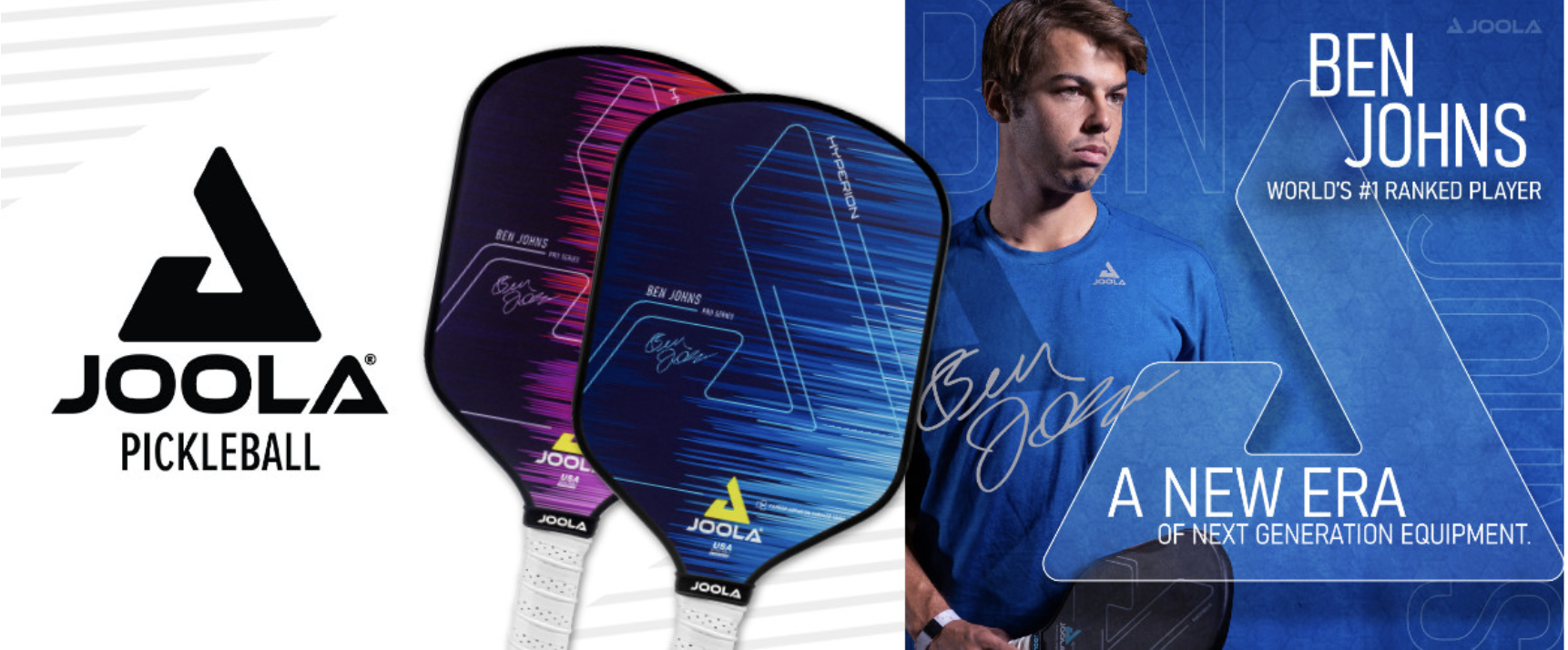 Women's Singles

While Devidze took care of business, only needing three wins to get into the first place match, the real storyline was 7th-seeded Rosie Johanson who found herself up one game to zero on the Georgian in the winner's bracket final. Johanson ultimately left the tournament with a bronze, showing that she has a spot amongst the best of them in singles.

Not only did Johanson get into the winner's bracket final, but her road there passed through two staples in the division: Bright and Mary Brascia. Johanson had great success firing drives from the backcourt, electing to seldom approach the non-volley zone. After the loss against Devidze, she was sent to the bronze match where she lost in two games to Bright. You win one, you lose one, as the saying goes…kinda.

Bright showed her resilience in the opportunity bracket, by winning the maximum of five games down there to give herself a shot at the title against Devidze. Bright had key victories against Jorja Johnson in relatively easy fashion, and of course Johanson.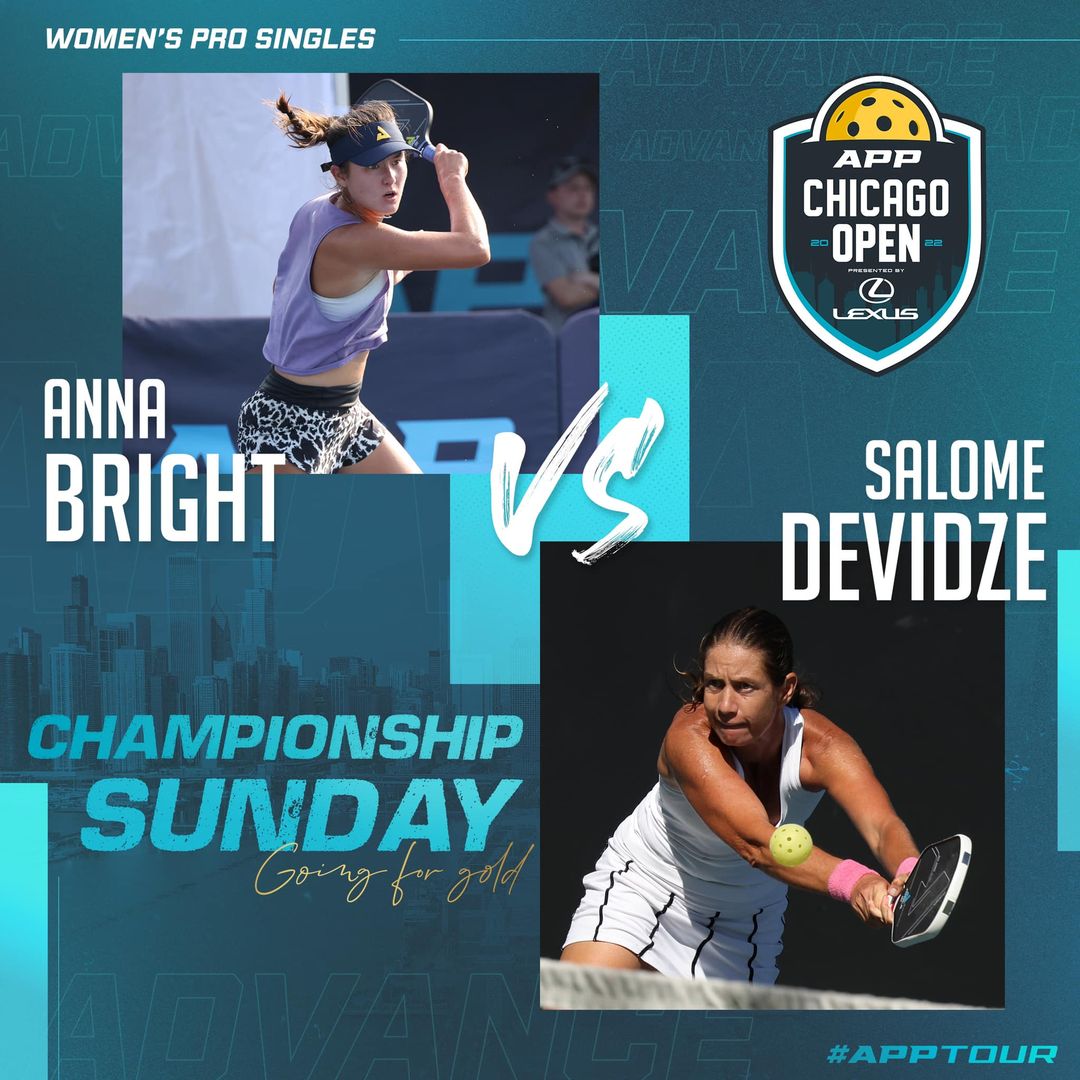 While Bright lost to Johanson in the winner's bracket to start her day, it should be noted that the match was Bright's first match of the day but Johanson's second. Taking nothing away from Johanson, that extra match she played before she beat Bright could have been the difference, as it gave her some momentum and additional court time. Bright ultimately had the final word winning in the bronze match.