What might look to the naked eye to be similar to other ball machines on the market; the Erne is anything but.
The pickleball industry has been waiting for a pickleball machine that can truly be a drilling partner.
Introducing Erne, a technology-driven pickleball throwing and training machine; that never calls out, hits all the right shots and doesn't give you a hard time!
Whether you are a pro or a novice, this machine will get you playing your best pickleball.
Erne has an industry leading hopper size that holds 150 balls, programmable training sequences, 24 pre-defined drills, and smartphone app control.
Did we mention the beautiful and sleek design? Our dream machine has finally arrived! Let's dive in.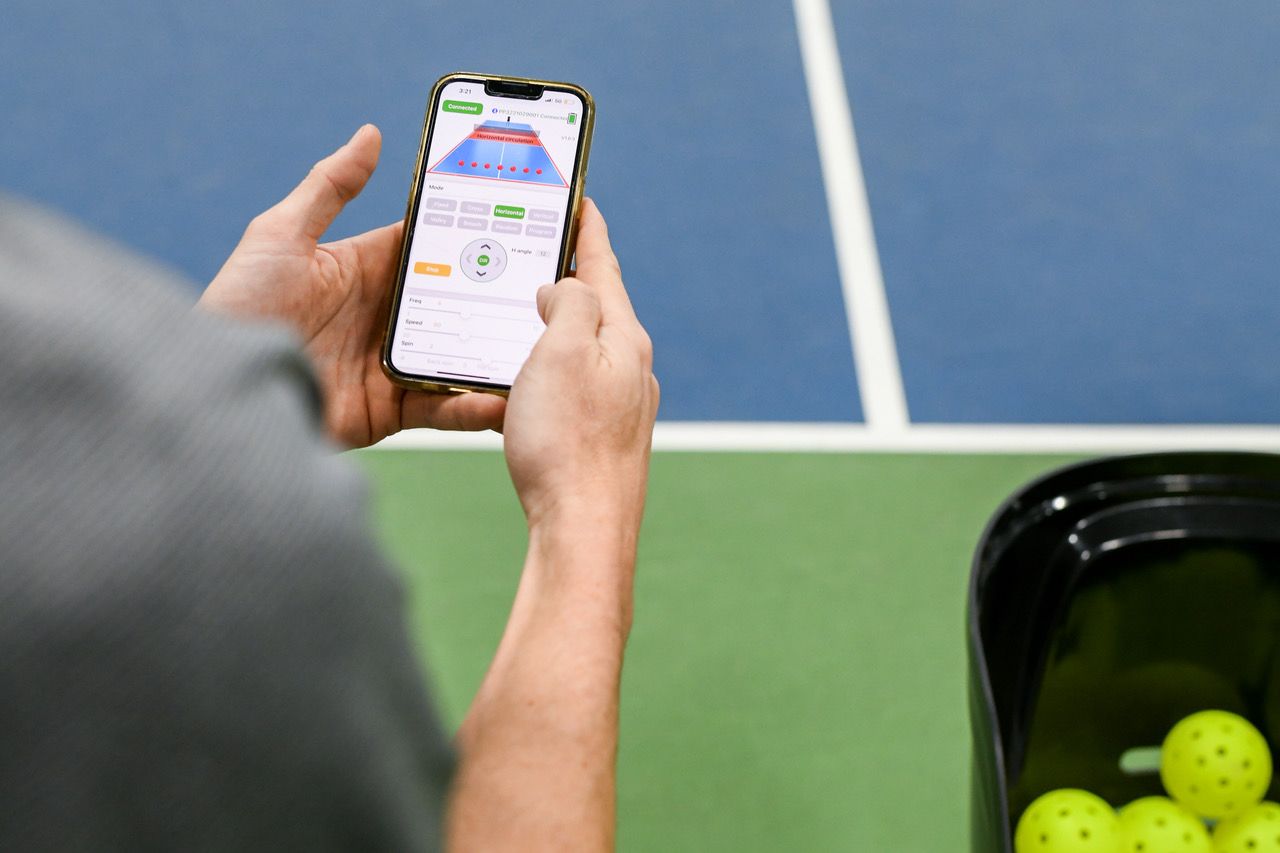 Custom Drills
The ERNE runs a variety of preprogrammed drills, including:
Fixed: used for single shot drills with 3 predefined shot locations
Cross: used for double shot drills with 6 predefined shot locations
Horizontal: sweep mode with 5 predefined sets of shot sequences
Vertical: used to practice moving from the baseline to the kitchen
Volley: dink practice and drop shot returns
Smash: used to practice overhead shots & returning lobs
Random: used to move player around the court with 28 shot locations
Program: players create their own sequence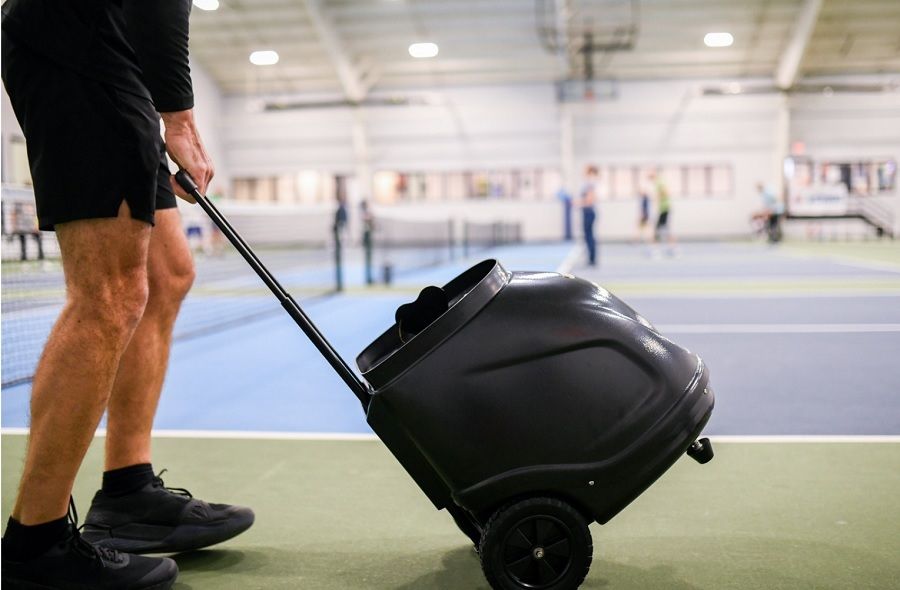 Erne is highly mobile with a compact design for storage and transportation, a telescoping handle and large wheels, all made with quality durable materials that will last.
Performance wise, first thing you will notice is the overall consistency and precision of the shots.
Instead of the entire machine oscillating like other machines on the market, Erne stays in place, but the throwing mechanism inside moves up down and side to side.
This helps to cut down the predictability of what shot is coming next, to give you a true game like experience.
Our favorite feature however, is in the smartphone app control that not only let's you choose top spin, back spin, frequency and speed; but also let's you program your own drill sequences.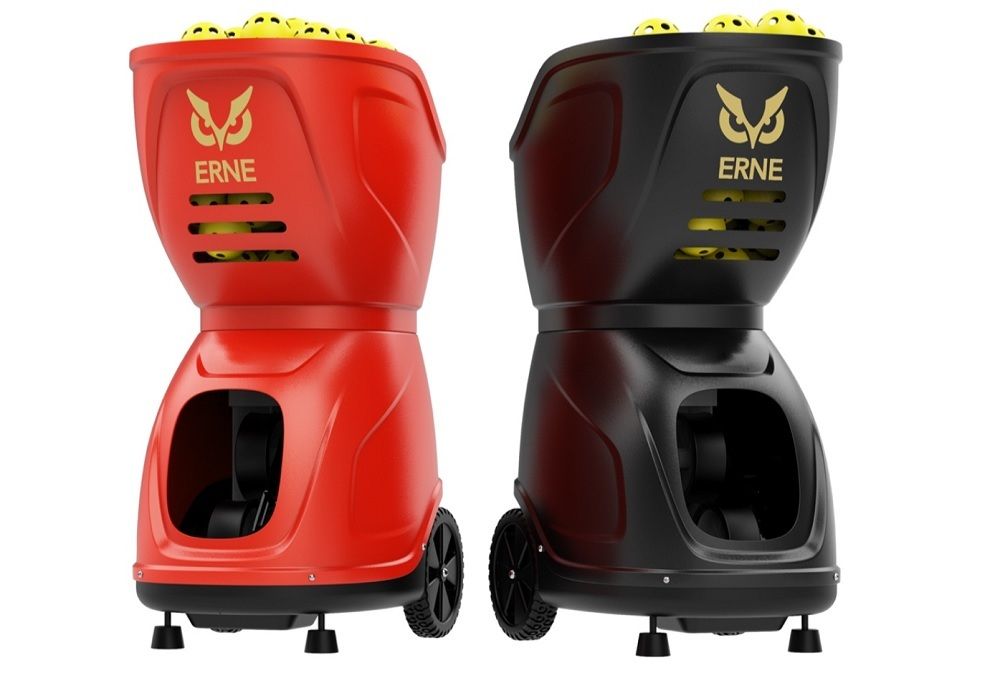 Let Erne push you back with a drive, then bring you to the net with a few third shot drops and volleys, followed by a lob for you to overhead smash.
Erne is not your average machine - it is your drill partner, your workout buddy, your coach, your accountability partner and your new best friend all in one.
Visit Ernepickleballmachine.com to be one of the first to get this industry changing machine. Shipping early May 2023.
Pricing starts at a very reasonable $1,799. Offered in two colorways: Stealth Black and Victory Red.
USE CODE DINK100 FOR $100 OFF YOUR PURCHASE.
I don't know about you, but we can't wait to get ours and really take our game to the next level!
---
If you want to keep up with everything pickleball, you've got to sign up for our newsletter. We break news faster than anyone in the game. Subscribe below: