Pro mixed doubles dominated the action on Saturday at the APP World Tour in Port. St. Lucie, Florida with team Vivienne David/DJ Young taking gold, team Michelle Esquivel/Kyle Yates with silver and team Martina Kochli/Joey Farias with the bronze. We are going to break down all their runs along with some surprising early exits.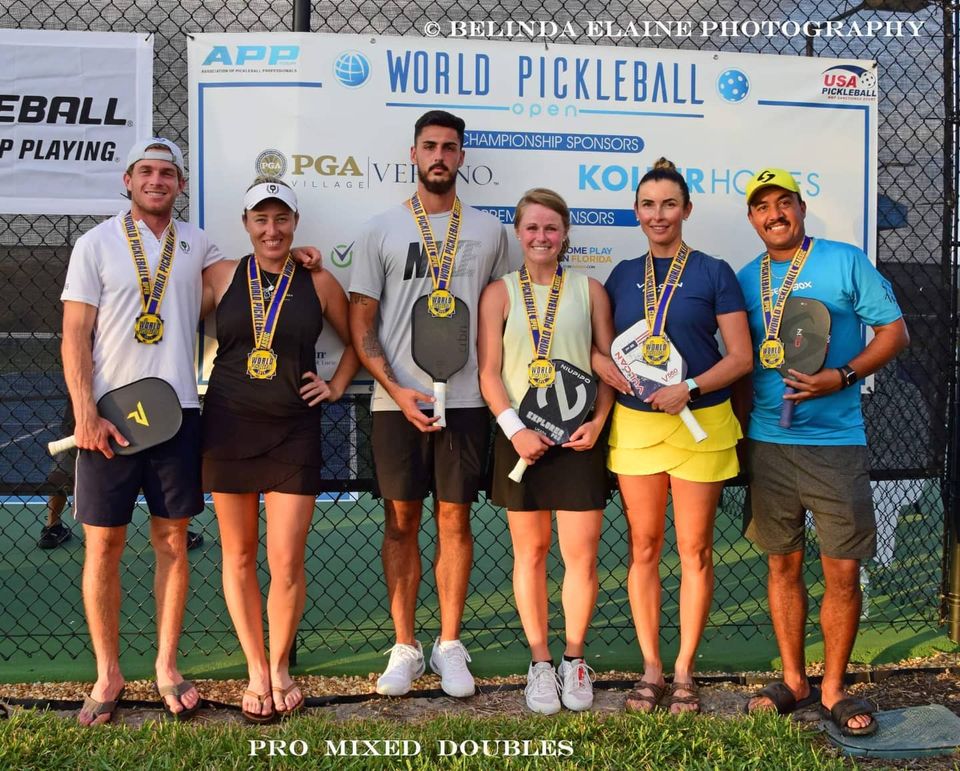 Gold medal match
David and Young defeated Esquivel and Yates in the finals with little resistance: winning 11-6, 11-3. This was a rematch from earlier, where they both met in their third match of the day. The result was the same with David and Young dropping the first game 5-11, but going on to win the next two games 12-10, 11-6, and thus the match. In the finals, it was easy work for the eventual gold medal winners as they played smart, disciplined pickleball.
Despite resting for longer, David and Young started the first game with a 10-0 run on multiple serving opportunities. However, Esquivel and Yates had a 6-0 run of their own, before losing the match 11-6. David and Young did a great job playing consistent pickleball, electing to drop the majority of their third shorts, crash the net, and eventually get a high ball to speed up for a winner.
Young's mobility and length always creates problems for his opposition and Saturday was no different. Balls that were menacing were easily scooped up by Young's long reach and dropped back into the kitchen. He also had several spectacular ernes, when you thought he wouldn't be able to make any contact with the evading ball.
The second game started just like the first, with David and Young jumping to a 9-0 lead. This time, there was less resistance and after going up 10-1, it was only a matter of time before they won the match and the tournament with it. Taking nothing away from the tournament champions, Esquivel and Yates lacked a solid gameplan. They were reacting more instead of acting. Sometimes Yates got aggressive and covered more middle balls, only to put them into the net. Other times, he would let Esquivel take some of those balls, which only caused more confusion.
This was Young's second gold on the tournament, winning in men's doubles on Friday with Thomas Wilson. David was ecstatic being on the podium as she had an early exit on Friday with Kochli. They will not be playing singles on Sunday, so they leave the tournament as gold medal winners.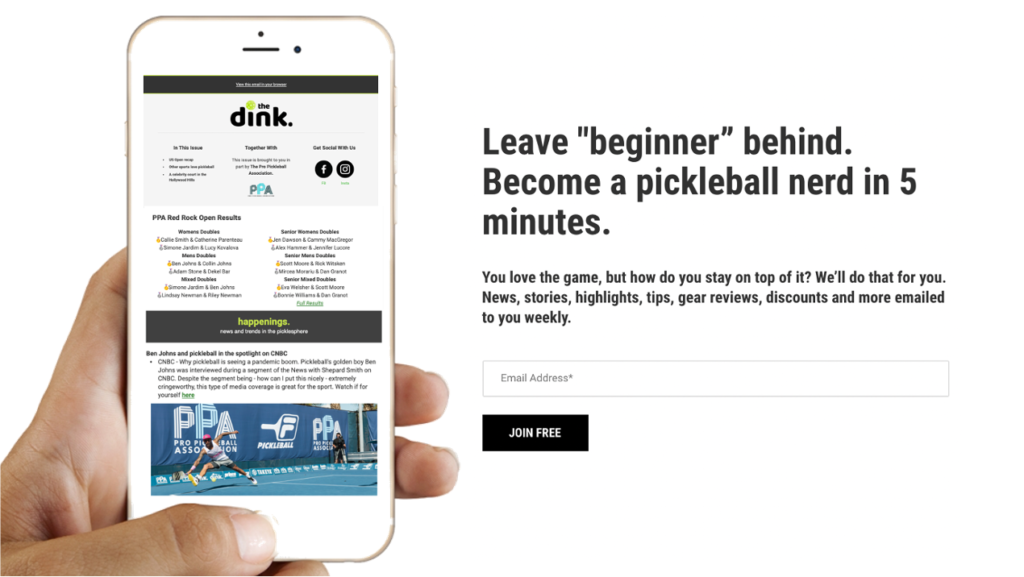 Bronze medal match
Esquivel and Yates made easy work of Kochli and Farias, beating them 11-3, 11-1. The athleticism and pace of the winners was just too much to handle. Esquivel and Yates did an excellent job forcing the action with timely speed-ups and finishes. They kept Kochli and Farias at the baseline when they could and mixed in drop shots in here and there which was too difficult for the bronze medal winners to deal with.
Kochli and Farias were a little too eager in this match, often speeding up balls that were just a little too low. As a result, most of their speed-ups went in the net or were punished by the opposing team. It was definitely a part of their game plan to attack first, however Esquivel and Yates didn't give them too many balls to attack, which led to ill-advised speed-ups.
Midway through the first game, Yates started battling a cramp on his right leg. It looked at first that he might have landed on his ankle or foot awkwardly. But after analyzing his next few points, it was clear he was battling a cramp, even asking someone on the sideline to get him a banana. The cramp didn't really seem to affect his play though, as he continued to track down balls with his speed and mobility. The timeouts by both sides also helped him loosen it up and keep him relatively limber.
Early exits
This mixed doubles division on Saturday was stacked with talent and unique team formations. Going into the event, it was a toss-up for who was going to win the bracket and who was going to fill out the rest of the podium. Some early exits that we did not see coming were team Lee Whitwell/Thomas Wilson, team Maggie Remynse/Johnny Goldberg, team Sarah Ansboury/Rafa Hewett and team Jorga Johnson/Rob Cassidy. All four of these teams had at least one team member podium on Friday.
In such a stacked division though, early exits from potential favorites are commonplace and necessary. Whitwell, Friday's co-bronze medal winner, and Wilson Friday's co-gold medal winner, struggled to find their groove on Saturday, getting ousted by the tournament winners in the winner's bracket 11-7, 5-11, 11-9. After winning one match in the opportunity bracket, they narrowly lost to Remnyse and Goldberg 15-13.
In turn, Remnyse and Goldberg lost their next match in the opportunity bracket to Ansboury and Hewett 15-7, who then t lost to Esquivel and Yates 15-9. It was definitely a shark tank on Saturday with one great team losing to another. Just when you think that one team has got the momentum to make a run in the tournament, it gets shot down by another team.
Johnson and Cassidy went 3-2 on Saturday, losing in the winner's bracket to Kochli and Farias 9-11, 11-3 11-4. They picked up two wins in the opportunity bracket before losing to Esquivel and Yates 15-11.
Overall, the mixed action on Saturday was fun and unique seeing a lot of new and interesting team formations. Despite the dominant performances in both medal matches, this bracket featured a lot of back and forth play and close matches.
Keep it here for Sunday's men's and women's singles!
WRITTEN BY DINK CONTRIBUTOR: TYLER IRVIN