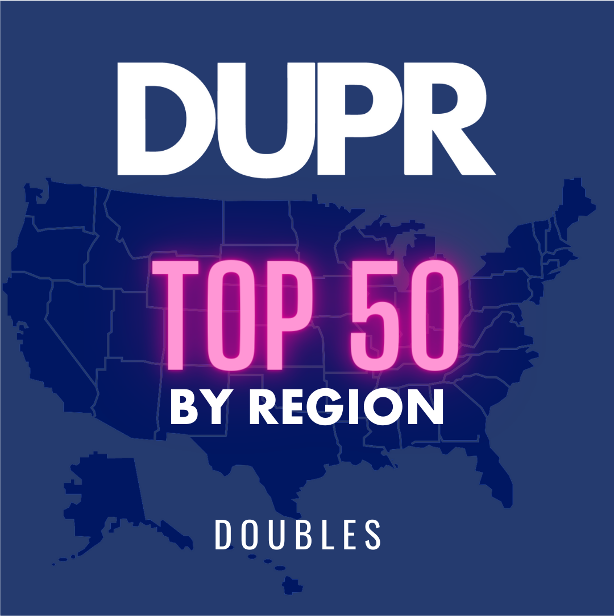 Ever wondered who the top 50 players are in your region? Should you be one of them? And, how does your region stack up against the rest of the US?

DUPR, the rating algorithm and app, recently released its Top 50 players lists by region and it's pretty darn fascinating, if I do say so myself 🤓.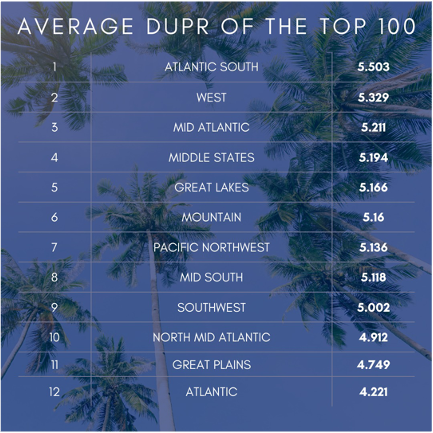 Unsurprisingly, the Atlantic South (AL, MS, GA, FL) averaged a 5.503 rating amongst its top 100 players, higher than any other region. It's safe to say that Florida is the X-Factor with Anna Leigh Waters and JW Johnson topping the women's and men's lists, respectively.
And for anyone who's like, "uhhh, what's DUPR?", a quick reminder: DUPR is a modified Elo algorithm that uses a player's last 30 (singles) or 60 (doubles) eligible matches. The algorithm considers three factors:
Points Won: How many points did you win?
Victory: Did you win or lose?
Type of Result: Was this a self-posted rec play score, a league match, or a sanctioned tournament result?

Visit mydupr.com to sign up and claim your free profile now. Tip: if you're an avid tournament player, then your profile is probably already created and you just need to claim it!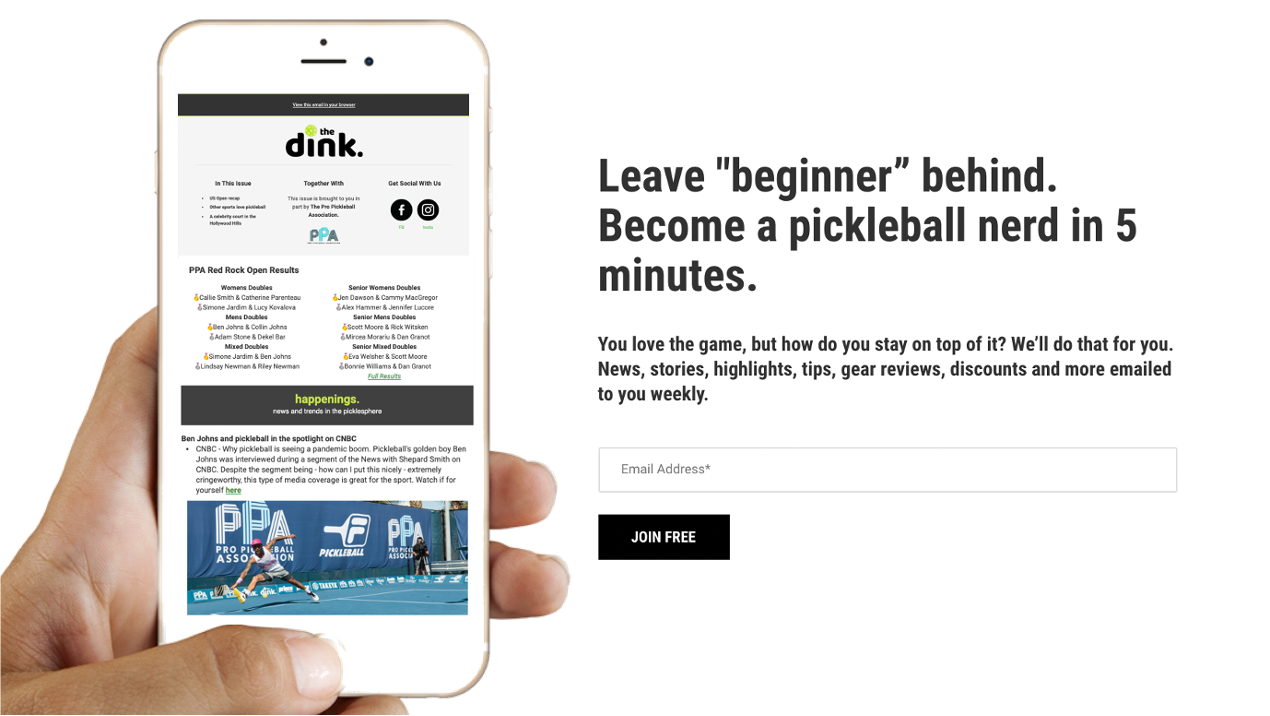 GET 10% OFF YOUR CRBN FROM FROMUTHPICKLEBALL.COM USING THE CODE 10DINK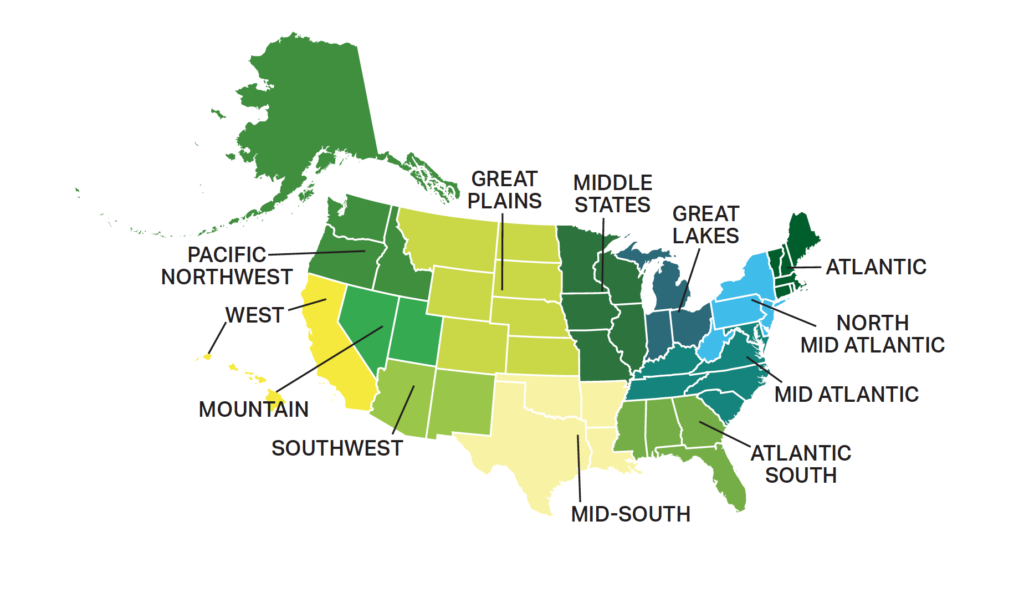 RAPIDLY IMPROVE YOUR GAME OR YOUR MONEY BACK WITH PICKLEBALL MASTER COURSE! GET 10% WITH CODE THE DINK.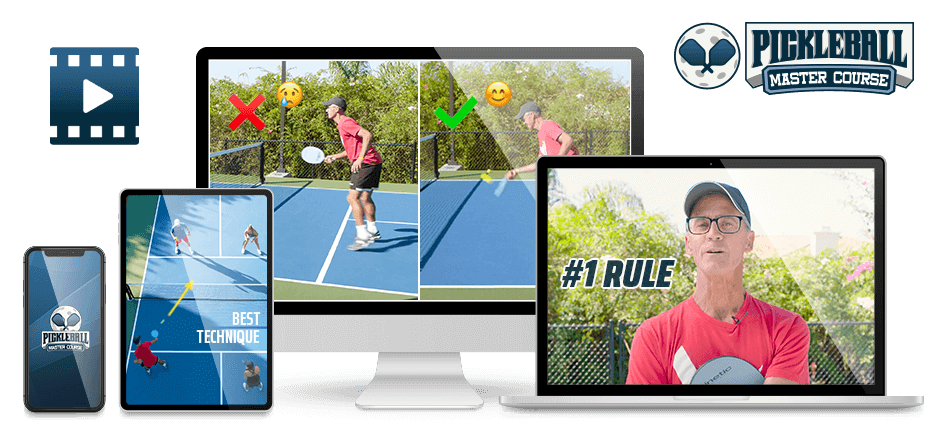 SHOP THE LATEST PADDLES ON THE MARKET - THE RILEY AND LINDSEY NEWMAN SIGNATURE PADDLES FROM GAMMA, GET 10% OFF WITH 10DINK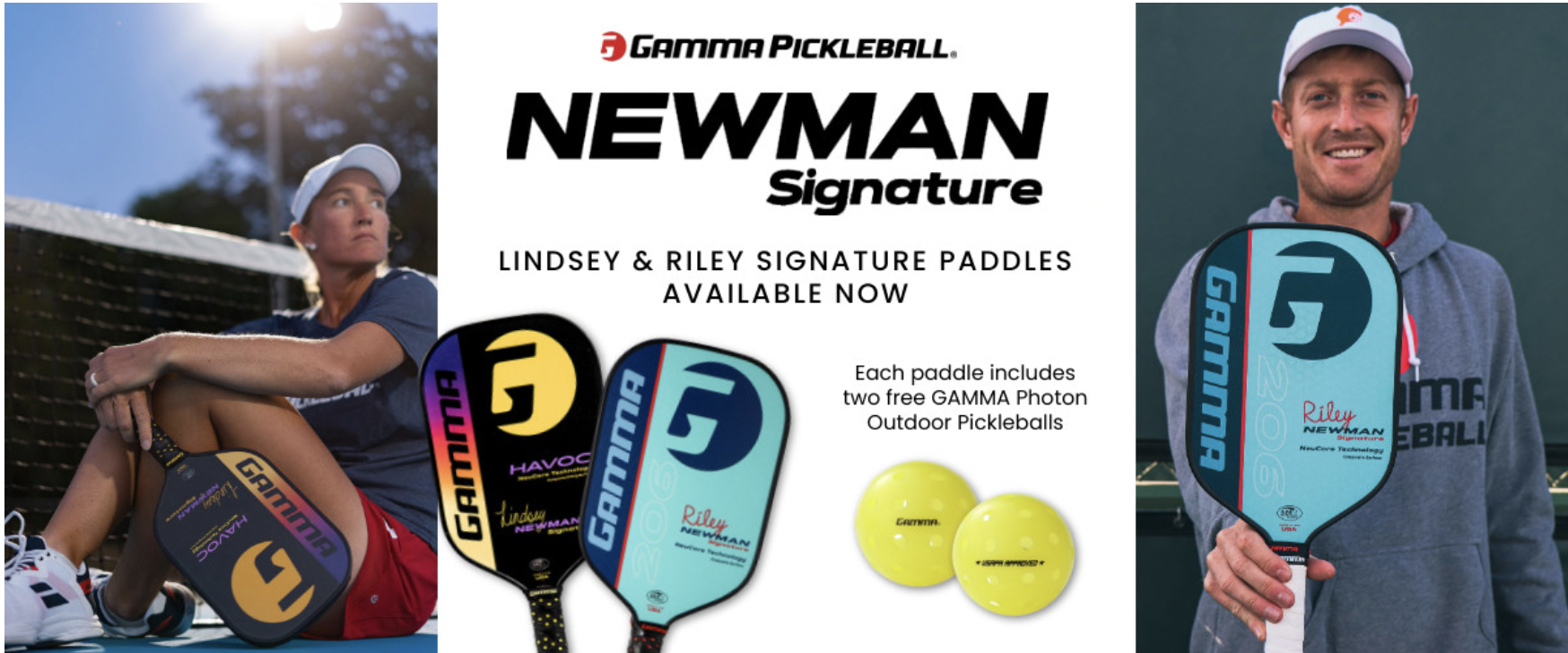 Want to add your name to this list? Head over to mydupr.com and sign up or download the DUPR app.