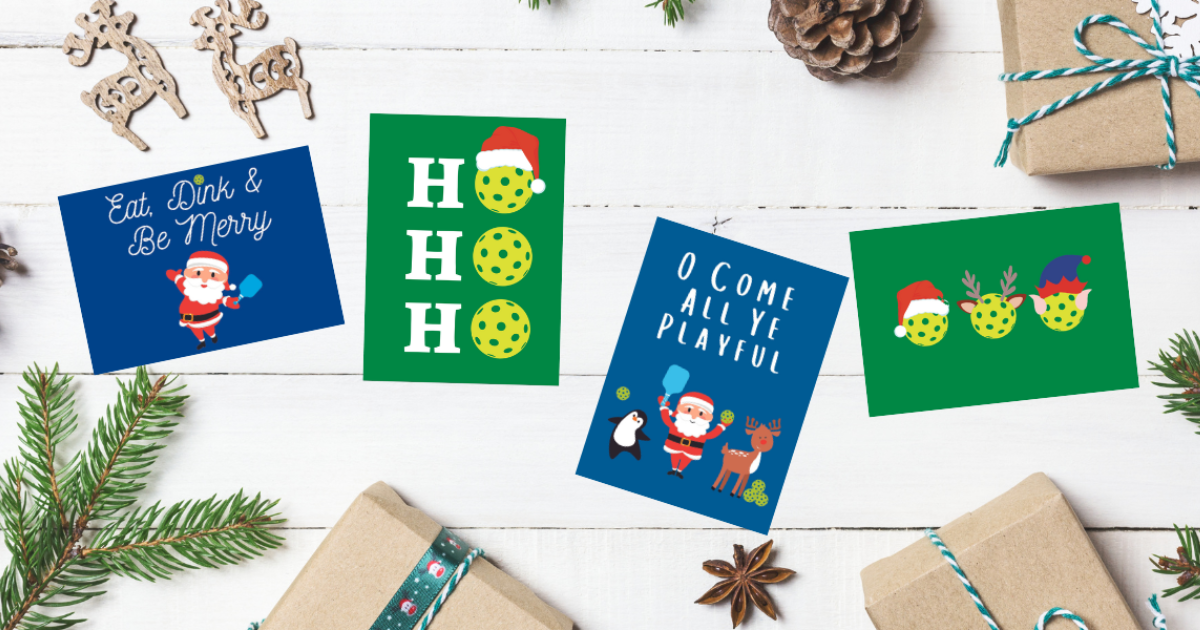 It's that time of year again! If you're anything like us at The Dink, you have more than a few fellow pickleball players in your life. And you like flaunting your game.
So why not celebrate the holidays with some pickleball Christmas cards?
As the fastest growing sport in the United States, pickleball has many passionate players. Some may be obsessed or even addicted...but as players themselves, the folks at Dink Stop are okay with those adjectives!
Since they love the game so much, they wanted to make some unique products that players can give their fellow players, family, or friends.
Cards make great simple gifts during the holidays and let the people in your life know you are thinking – er, dinking? – of them.
Check out their selection of pickleball cards to find the perfect design to give to your favorite pickleball-loving friends.
We're sure it will brighten up their holiday season.
"Aren't these just the cutest?!?! 😍 I've been waiting for someone to create pickleball Christmas cards! 🎄🎅⛄" – Pro Corrine Carr on Instagram
Here are their pickleball holiday greeting card designs: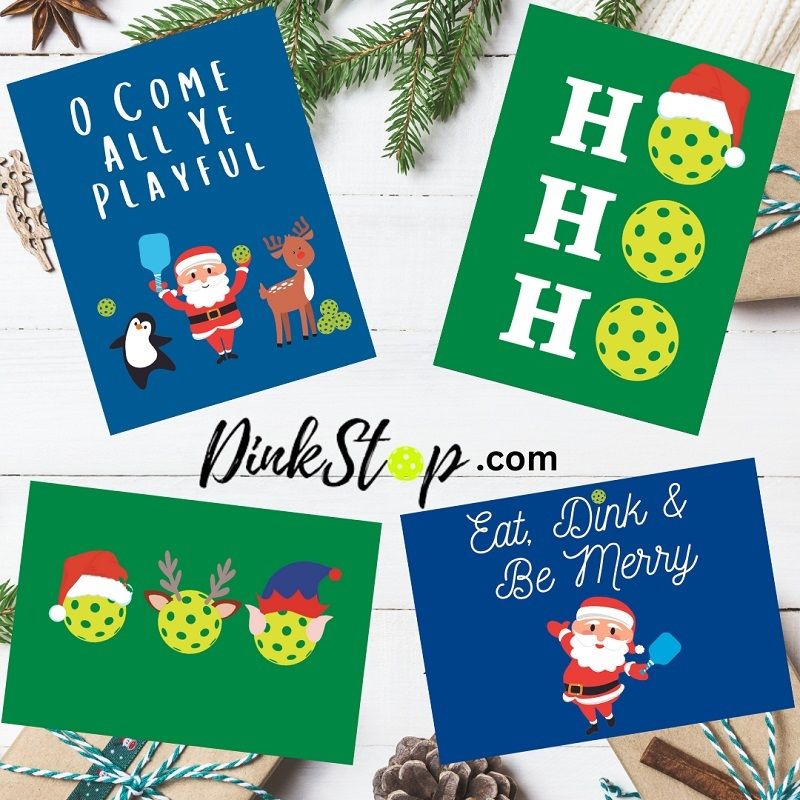 Plus, the inside comes with one of the following two transcriptions:
May your holidays be filled with
good food, good friends
and good pickleball.
or:
May your holidays be filled with
joy, laughter, and pickleball.