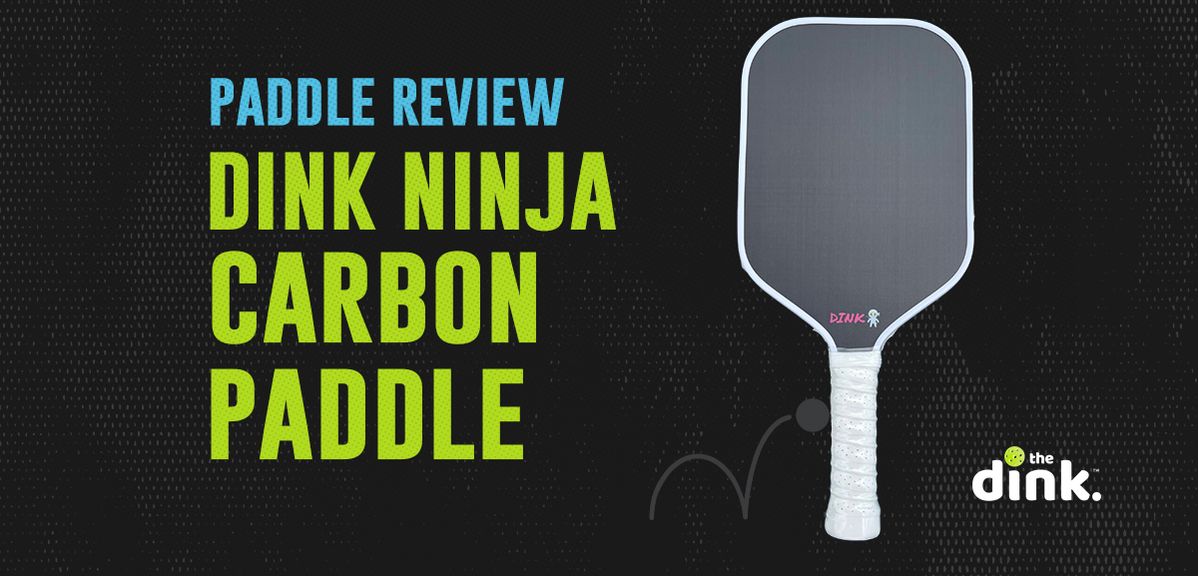 Reviews
Elevating Your Pickleball Game to Ninja Levels: Dink Ninja Carbon Paddle Review
Are you ready to elevate your pickleball game to ninja levels of precision and power?
Dink Ninjas Performance Pickleball, hailing from the heart of Austin, Texas, has taken the pickleball world by storm with their commitment to providing top-tier paddles and gear.
In this review, we dive deep into the Dink Ninja Carbon paddle to uncover its secrets and see if it lives up to the hype.
Specs:
Weight: 8 oz; mid-weight
Thickness: 16mm
Core: Dual Layer Honeycomb Polypropylene
Face: Raw 18k Carbon Fiber
Grip Length: 5.5 inches
Price: $139.00
The 18k Carbon Fiber face is more than just aesthetics. It's a beacon of raw power, spin, and pinpoint accuracy. The paddle, akin to a ninja's stealthy stride, operates silently but impactfully.
The fusion of the paddle's flexible surface with the honeycomb core offers a tactile experience that's nothing short of sublime.
Related: Counter Spin with Spin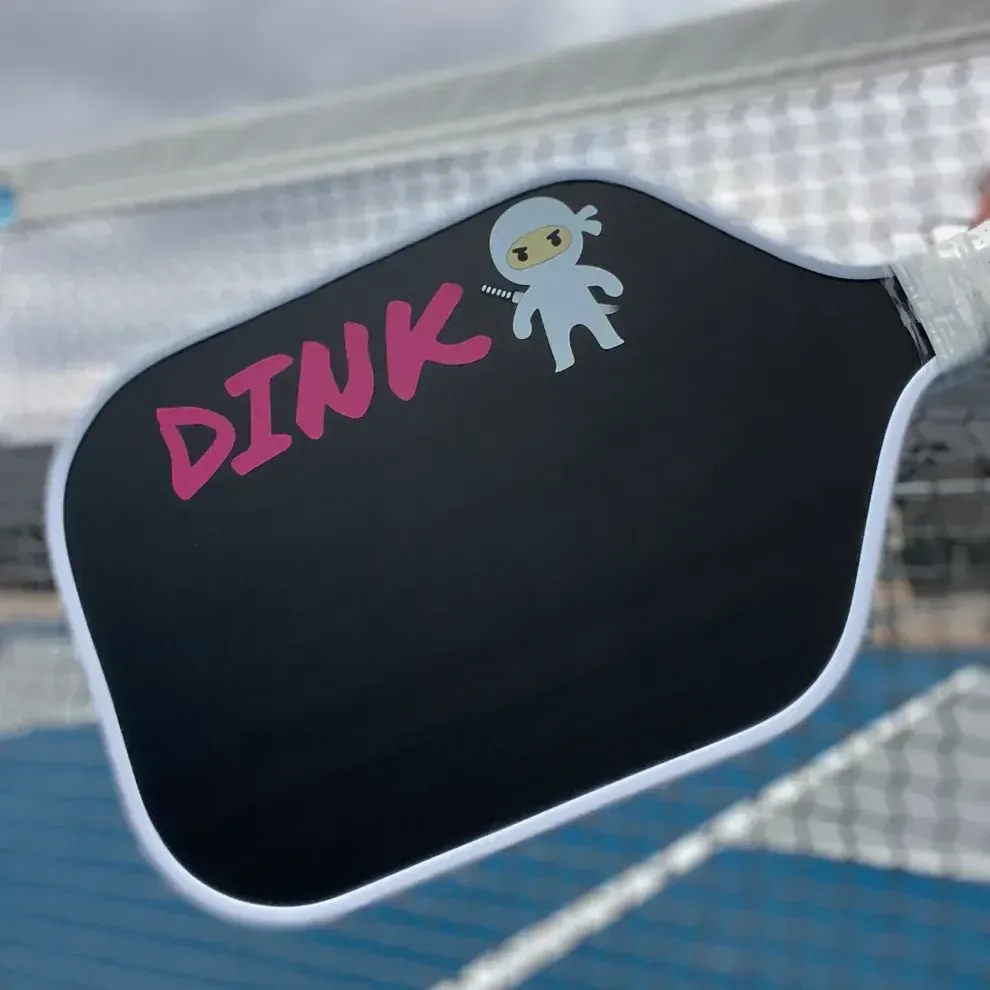 Unveiling Precision and Comfort
Playing with the Dink Ninja Carbon paddle was an absolute revelation on the pickleball court. The 5.5-inch grip length was a pleasant surprise, offering a comfortable and natural hold that allowed for precise control of the paddle.
The ribbed grip, while not everyone's cup of tea, worked wonders for me, ensuring a non-slip grip even during those intense hand battles.
What really stood out was the paddle's nimble swing; it didn't feel heavy at all, and I effortlessly maneuvered it to respond to my opponent's shots.
Having trouble with paddle grip position? Click here.
Sleek Design, Supreme Performance
Aesthetically, this paddle is a work of art, catching the eye with its sleek design and high-quality finish. However, it's not just about looks – the performance matches the aesthetics.
The Dink Ninja Carbon is like a Swiss Army knife on the pickleball court, offering a perfect blend of touch and control. Whether it was delicate resets or precise dinking, this paddle delivered consistently. The raw 18k carbon fiber face was like a magic wand, generating power, spin, and accuracy in abundance.
The 16mm thickness and the proprietary textured surface spun the ball effortlessly, leaving my opponents struggling to keep up.
Let's talk about power and finesse. The Dink Ninja Carbon paddle handled both with grace. It not only allowed me to unleash impressive drives with power and spin, but also executed controlled and delicate dinks with ease.
Who is this paddle for?
The Dink Ninja Carbon paddle is a paddle suitable for players of various skill levels. Its balanced performance caters to both intermediate and advanced players who seek precision and power in their gameplay.
Whether you're a competitive player or a pickleball enthusiast looking to up your game, this paddle has the potential to become your secret weapon on the court.
The Dink Ninja Carbon pickleball paddle exceeded my expectations in terms of performance and versatility. I highly recommend giving it a try to experience the perfect balance of power, spin, and control it offers.
Plus, the Hot Pink edition of the Dink Ninja Carbon paddle not only adds a stylish flair to your game; it also supports a worthy cause, with 10% of the proceeds benefiting the Texas Oncology Foundation.
To slice and dice your way to victory, visit Dink Ninjas' website today and grab your own Dink Ninja Carbon paddle. It's time to unleash your inner pickleball ninja!
---