The APP Tour made a stop along the Atlantic coast at the infamous Palmetto Dunes resort. In a stacked men's singles field Julian 'Andiamo' Arnold emerged through the winner's bracket a victor.
He will face Hunter Johnson on Championship Sunday. Johnson accomplished the rare feat of beating number one seed JW Johnson twice in the same day. Hunter won in the quarterfinals and again in the bronze medal match.
Hunter and Yates Johnson have added to the depth in the men's singles field. They have both inserted themselves into the top 10 pushing more familiar names down in the rankings.
Pablo Tellez came in as the 10 seed but as we saw earlier this year he can take out anyone in the field on a good day.  Arnold  who ultimately won the day, started out of the eight spot.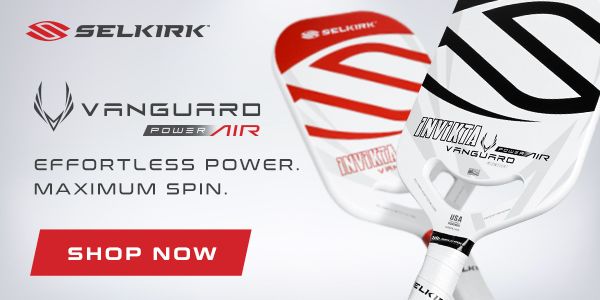 Women's Singles
Salome Devidze and Anna Bright collided in the winner's bracket final. Eyes will be on the lines come Championship Sunday. There were a number of disputed line calls in the three-game match between these two. Bright will face Devidze for gold on Sunday.
APP Alabama Classic Champion Ewa Radzikowska added more big names to her hit list with wins over Lauren Stratman and Mary Brascia. She finished the day with bronze.
The top seed in the women's field, Jorja Johnson took the day to rest. She is competing in doubles on Friday and Saturday, which will likely lead to an appearance come Championship Sunday.
Mixed doubles action starts today. Last week's gold medalists Vivienne David and Thomas Wilson will defend their Houston Open title.
Watch the pro pickleball action live from South Carolina on APP TV.