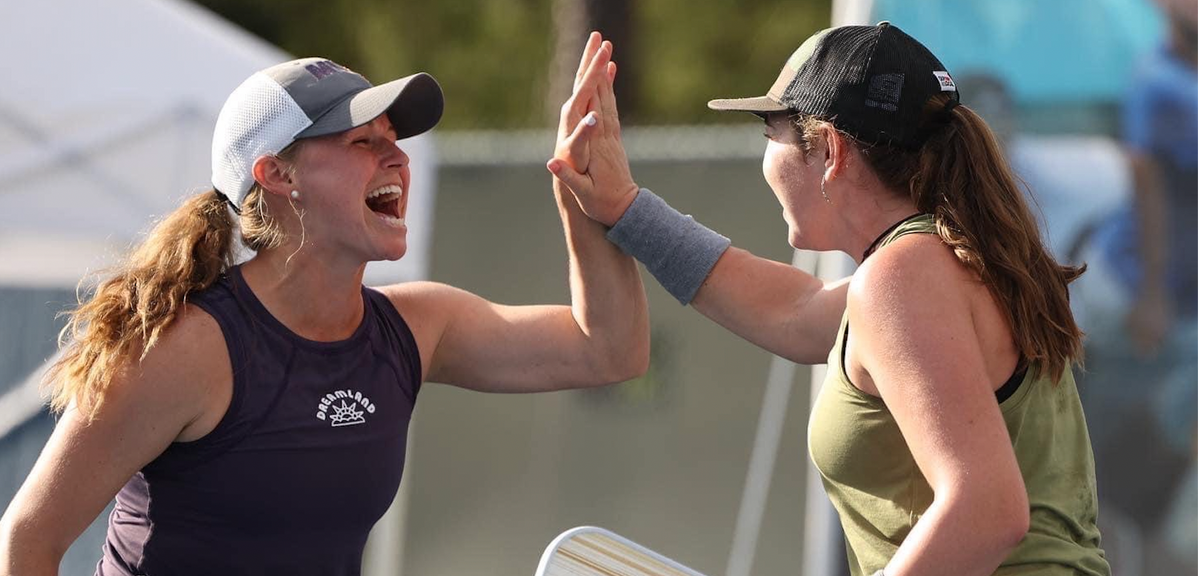 The Pros
Vivienne David and Jorja Johnson Unleash an All-Out Attack to Reach Championship Sunday
The gender doubles results are in from the APP Houston Open, with Parris Todd now officially on triple crown alert🚨! JW Johnson and Vivienne David will both fight for a chance at double gold.

Todd and Johnson both came out of the backdraw in their respective gender doubles divisions, with David/Jorja Johnson and DJ Young/Dekel Bar triumphing over the winner's brackets.
That left bronzes for Simone Jardim/Andrea Koop and Kyle Yates/Rafa Hewett.

Men's Doubles
The number one seeds in JW Johnson/Zane Navratil will play the number two seeds in DJ Young/Dekel Bar, but with a twist. Instead of the number two seeds coming out of the backdraw, it was the number one seeds. That means that Johhnson/Navratil will have to complete the double dip to become the champs. This will be a rematch of the winner's bracket final, where the number two seeds topped the favorites, 8-11, 11-8, 11-8.

If their match on Saturday was any indication of what we will see on championship Sunday, we are in for a treat. In addition, Johnson and Bar have played several tournaments together in the past and know each other's strengths and weaknesses very well. This championship showdown will most likely come down to how Young. If the Spaniard plays to his fullest capabilities, they're going to have a great chance to take home the gold. If he plays inconsistent and sporadic, they'll end up with silver.

In their runs on Saturday, both of these teams didn't drop a game until the winner's bracket final. In their semi-final matchups, Young/Bar beat Connor Garnett/Ky McMakin, while Johnson/Navratil took out Stefan Auvergne/Thomas Wilson.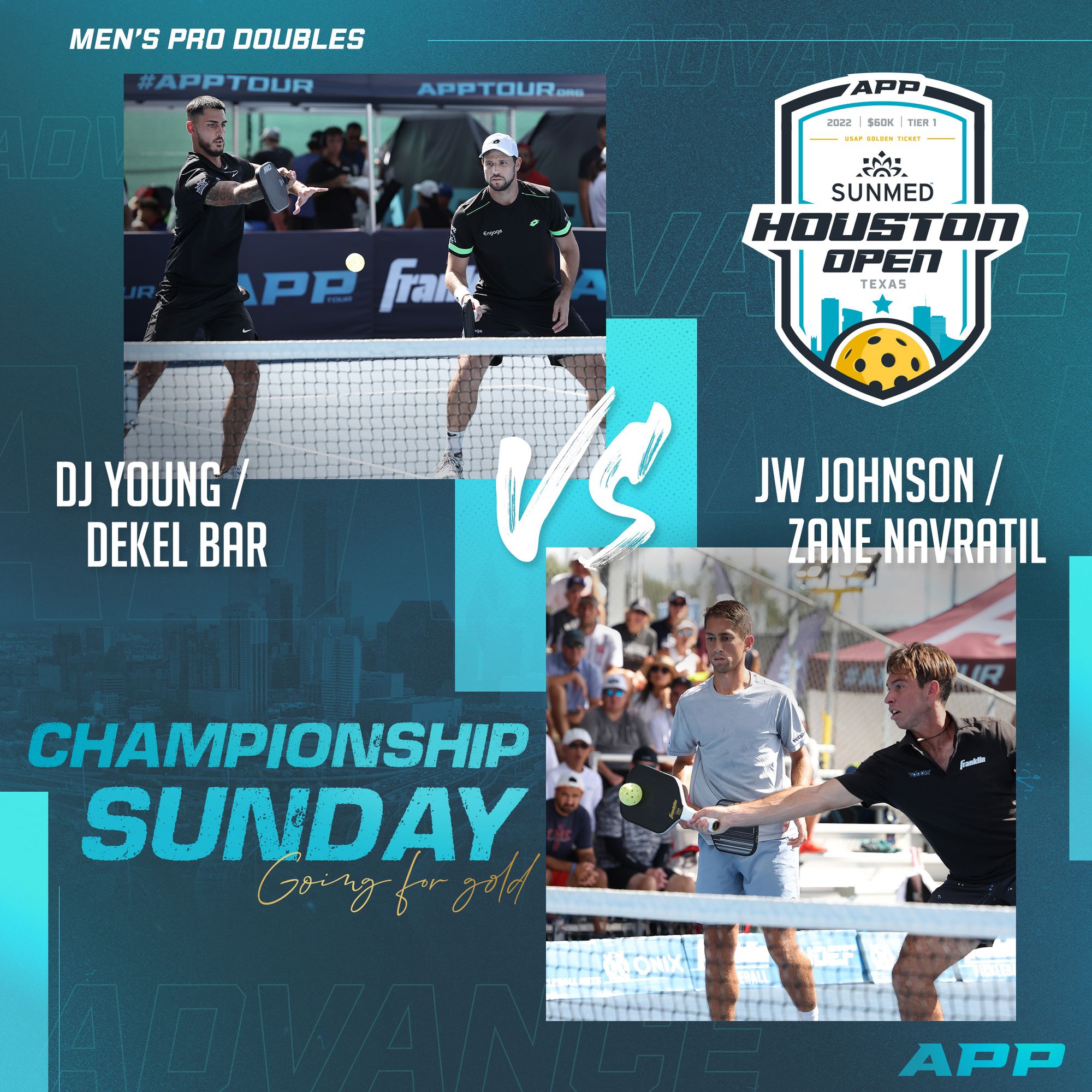 After their loss in the winner's bracket, Johnson/Navratil were immediately dropped into the bronze medal match where they came out victorious over Kyle Yates and Rafa Hewett, 11-4, 11-3. The wind was at a premium in that match hitting 33mph, but that didn't seem to matter for the victors. While they were certainly hoping for more, a bronze medal finish for Yates/Hewett is a great result for this duo.

Some surprises in the bracket were a deep run from the number 19 seeds Garnett/McMakin and an early exit from the number three seeds Adam Stone and Rob Nunnery. Garnett/McMakin won three matches to make it to the semi-finals, including big wins over Stone/Nunnery and Austin Gridley/Todd Fought. Unfortunately for them, after their semi-final loss, they picked up another L quickly in the consolation bracket against Yates/Hewett.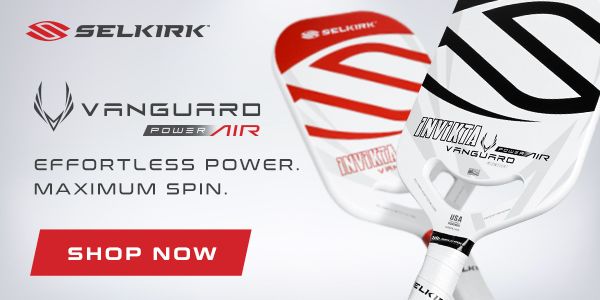 Women's Doubles
While Todd has owned the tournament on the women's side of things, let's first start with David who owned the day. The Canadian and her partner Johnson came out absolutely on fire and utilized an extremely aggressive style of play to dominate the winner's bracket. They will play Todd/Anna Bright in the finals, which is also a rematch.

In that previous match, it was David and Johnson that were able to out attack Todd and Bright, who are also known for playing a very attack-heavy style of play. So with both teams looking to attack, it came down to which team was able to pick their spots better and stay in rallies longer. That team was Johnson/David on Saturday, but championship Sunday is a whole nother beast.

In addition to beating Todd/Bright in the semi-finals, they also beat the eventual bronze medalists in the winner's bracket final. In that match with Jardim/Koop, Johnson/David implemented the same strategy that won them their semi-finals match. ATTACK, ATTACK, ATTACK!

Jardim and Koop tried a slew of different strategies to counter the relentless speed-ups of Johnson/David, but it just wasn't enough. They first tried to extend rallies by dinking. When that didn't work, they tried to initiate the attack. But, Johnson/David were ready to counter those for winners.

After their loss in that match, Jardim/Koop were immediately sent into the bronze medal match where they had to play Bright/Todd. Same story, different teams. The number three seeds were just too aggressive for Jardim and Koop to handle. However, they made it very interesting in the second game, narrowly losing 12-14.
In that game, Jardim and Koop were getting countered far too often when they started the attacking sequence. If they were a bit more selective on when they decided to initiate, it could have been a very different result. With the loss, the duo that has won gold every time they have teamed up with each other had to settle for the bronze.