Big controversy ended singles Thursday at the PPA Takeya Showcase in Newport Beach, Calif. with an ensuing debate on hindrances taking place. But first, let's announce the championship Sunday matches. Ben Johns will play Tyson McGuffin and Catherine Parenteau will face off against Salome Devidze in the men's and women's singles finals, respectively. That left Jay Devilliers and Lea Jansen with the bronzes.

Women's Singles
Okay, you've waited long enough. So the controversy! At 10-10 in their second game, Jansen missed an overhead against Devidze and immediately yelled, "don't talk during the point!" Lea was extremely upset that a fan voiced that Devidze's lob was going out, while Jansen was in the midst of her backswing.

The 29-year-old then asked the referee, Anisha Smith, if the ref could call a hindrance the fan talking during the point. Smith responded that Jansen was allowed to call a hindrance. Then, the drama began! Devidze promptly went up to the ref and voiced her indignation and demanded for the head referee to weigh in on the call. Several minutes later and the point at 10-10 was replayed. Eventually Devidze gathered back her composure and won the game, 13-11 and the match with it.

With this ruling, it begs the question, can crowd noise really be called a hindrance? Smith and the other referees ruled in favor of that on Thursday, but is that really a good precedence to set? Sam Querry, former professional tennis player and commentator during the match, noted that in all other sports, fan noise is just a part of the sport. He pointed out that basketball players and many other athletes deal with tremendous noise during crucial moments in their games.

No, we don't want pickleball to feature an uncontrollable amount of fan noise, but this isn't even about that. It was about one fan speaking during a point. In Jansen's defense, the stands were pretty empty, so I'm sure it was distracting. But that doesn't necessarily warrant a hindrance…or does it? This is definitely something the PPA needs to address, and quickly.
GET 10%OFF  YOUR ACACIA PICKLEBALL SHOES AND MOST OTHER GEAR WITH CODE 10DINK AT FROMUTHPICKLEBALL.COM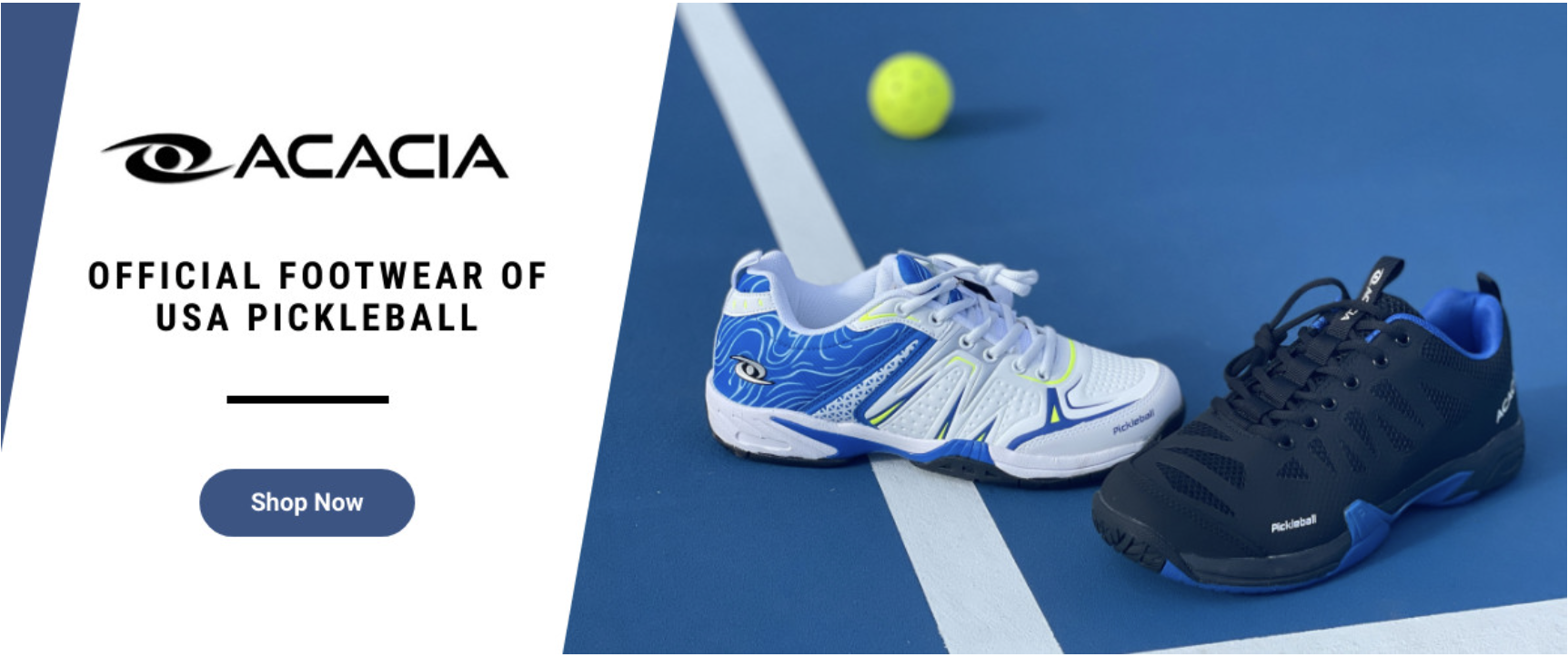 Making it out of the other half of the bracket was Parenteau, who has also dealt with some recent controversy. For more on this, listen to the latest episode of It Feels Right podcast, where Adam Stone and Rob Nunnery talk about it. The former Michigan State tennis player beat Mary Brascia in the semi-finals, to get herself into championship Sunday.

Parenteau took the first game easily, but had to overcome a 7-0 deficit in game two to take the win. After some key adjustments, Parenteau rallied off 11 unanswered points to win.

After taking the tough and controversy-stricken loss to Devidze, Jansen battled back in the opportunity bracket to beat Dominique Schaefer and then Brascia in the bronze medal match. With these results from Parenteau and Jansen, it also robbed fans the opportunity to see them face off in the finals. These two were once women's doubles teammates, but it seems Jansen is looking to go in a different direction after the aforementioned Parenteau controversy. It should also be noted that Parenteau made an apology about the situation via Instagram.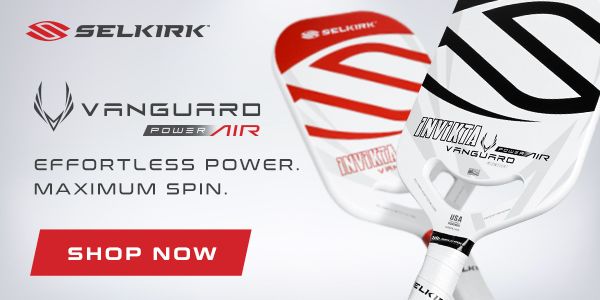 Men's Singles
Pickleball fans are in store for a one versus two matchup for championship Sunday. Johns, who is the number-one ranked PPA men's singles player, will square off against the number two-ranked player in McGuffin.

For the last three or so years, this matchup has been dominated by Johns, but McGuffin ended that streak at the last PPA tournament two weekends ago. So now the question is, can McGuffin repeat some magic or will Johns go back to dominating? Let's see how these players punched their way into the finals.

Starting with the number one-ranked player. The Joola-sponsored man had a tough run on Thursday, where he encountered tremendous resistance against Connor Garnett and Hunter Johnson. While Johns beat Garnett in only two games, they couldn't possibly have been any closer at 12-10, 12-10. Then two matches later and Johns was taken to three games by Johnson, who sustained an ankle injury in the third game down 2-0. While he finished the match, Johnson's day was over and he withdrew from the consolation bracket.

Johnson was giving Johns lots of problems with his passing shots, which is in direct opposition to the cat and mouse game Johns prefers to play. Johnson had Johns at match points in the second game, but just couldn't find that last point to take the victory.

On the other side of things, McGuffin coasted into the finals, compared to the obstacles that Johns had to maneuver through. The Selkirk-player's toughest match came against third-seeded Devilliers who put up a big fight in game one. McGuffin mounted a six-point comeback after trailing 6-10 to win 12-10. This game also had its own bit of controversy.

On McGuffin's 9-10 service to the Frenchman, the Vulcan product threw his hands in the air in protest after he missed his return. The announcers hypothesized that Devilliers must not have been ready for the serve, but it was hard to confirm that. With all the momentum, McGuffin got the last two points and then rode that into game two to win 11-4.

Devilliers was then sent into the backdraw, where he beat Dylan Frazier and then Yates Johnson in the bronze medal match, 9-11, 11-1, 11-9. With the medal, it definitely seems that Devilliers is back on track in singles. He had a great first, third of the year in singles, but then went on a medal-less stretch in the middle of the season. Now, he wins his second singles medal in the last three PPA tournaments.