Think of the last time you found an article of clothing that felt tailor-made for you. Was it made in the USA? Did it last very long?
American Giant wants to help pickleball enthusiasts connect on the court in style by creating a durable and polished collection that's as inclusive as the sport it's named for.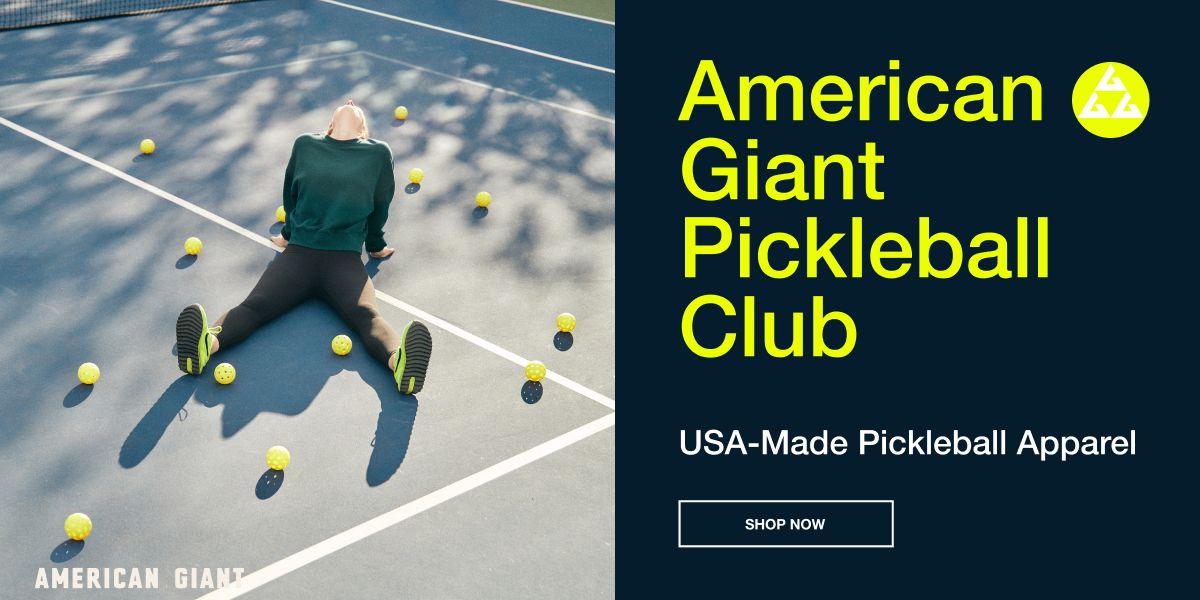 Take 20% off your first order from American Giant Pickleball Club with code DINK.
Each durable cotton piece is designed to breath, stretch, and hold up to your hardest-hitting moments on the court.
They make clothing that is durable, not disposable, simple, not complicated, made for the benefit of communities, not shareholders.
They make their clothes in the USA because keeping things local means they can understand their whole supply chain.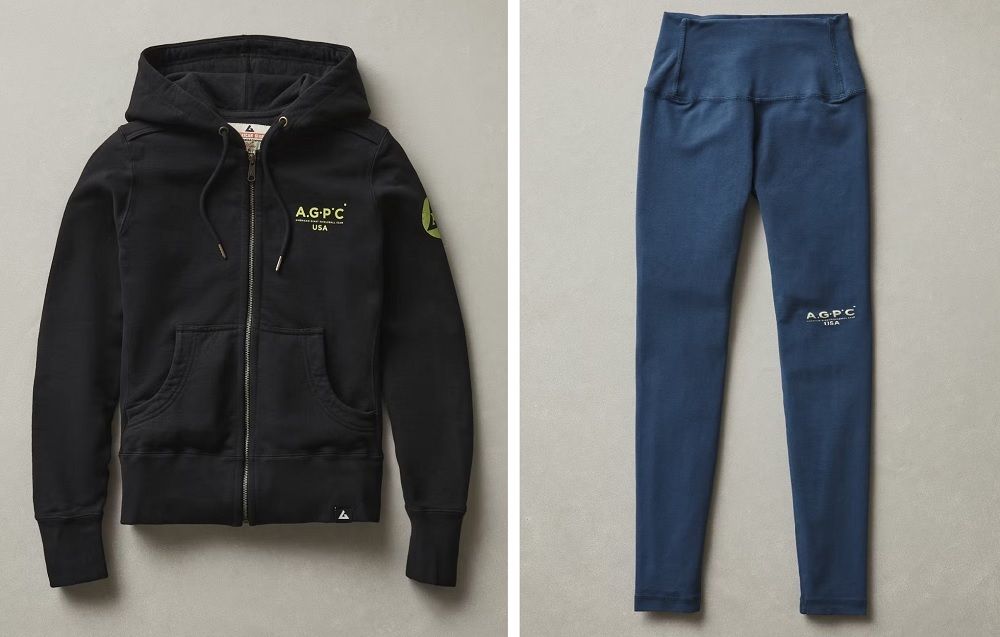 AGPC apparel is designed for you to wear both on and off the court, so you can coordinate a whole layered look from the collection or mix with your favorite casual and performance pieces to express your individual pickleball style.
American Giant hoodies, jackets, sweatshirts, sweatpants, shorts & tees make excellent gifts, too! Check them out here.
If you want to keep up with everything pickleball, you've got to sign up for our newsletter. We break news faster than anyone in the game. Subscribe below: