Championship Sunday Takeya Showcase
It's Championship Sunday at the PPA Takeya Showcase in Newport Beach, CA. It has been a wild ride with a historic finish to yesterday's mixed doubles final. Today we have challengers trying to make history again. It's the first time Ben and Simone have not stood together at the top of a PPA podium.
Simone elected not to participate in Women's singles so we will see a new champion today. Did the loss yesterday expose any opportunity for any other bracket to crown a new champion?
Not likely since Johns and Jardim are partnered with the team that beat them yesterday, Wright and Kovalova. But Jay Devilliers and Team NewGuffin have been closing the gap at every opportunity.
Check out the action on YouTube, ESPN or Facebook.
Anna-Leigh vs CP
Why not start the day with a five game match? Waters takes the first. Parenteau punches back taking games two and three 11-8, 11-9. At this point, it felt like Parenteau had the upper hand and would be able to take game four and the victory. The youth on the other side of the court had other plans.
Waters kept getting better as the match went on. Hitting clean winners, pushing her serves and shots closer to the baseline and sidelines. Waters' passing shots left Parenteau in disbelief on multiple occasions. As a result, it looked like Parenteau started to tighten up during game four.  Anna-Leigh was letting loose and won the game convincingly 11-6.
Game five started off pretty even but a close line call at 1-2 took Parenteau completely off of her game. On the next point, Waters slammed a cross court volley winner and had momentum completely on her side. Her passing shots were locked in and was even passing Parenteau's forehand. A missed overhead from Parenteau was a clear indicator that the magic she was playing with earlier had been lost and it was Waters' time to shine. She rattled off 9 quick points, maintaining the same momentum through timeouts and one or two side outs.
Extremely impressive victory for Waters! Congratulations on the PPA Gold!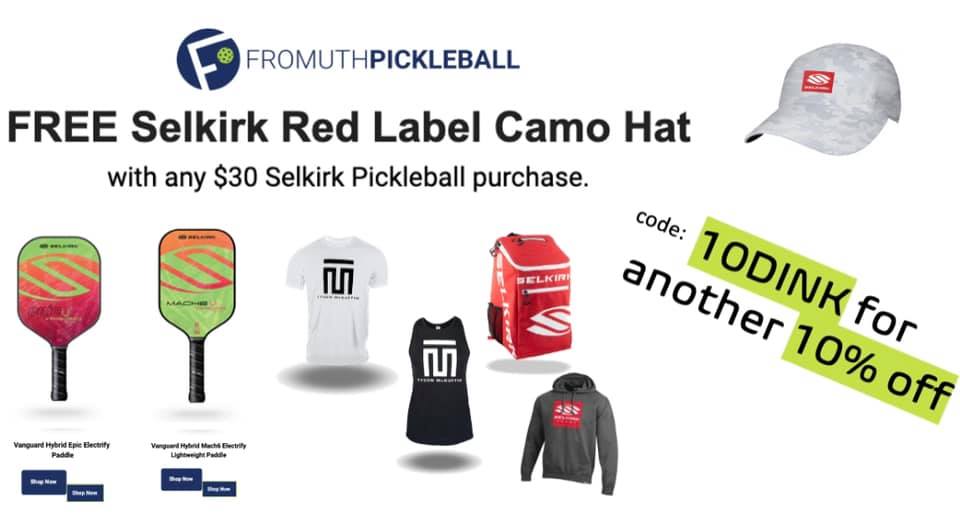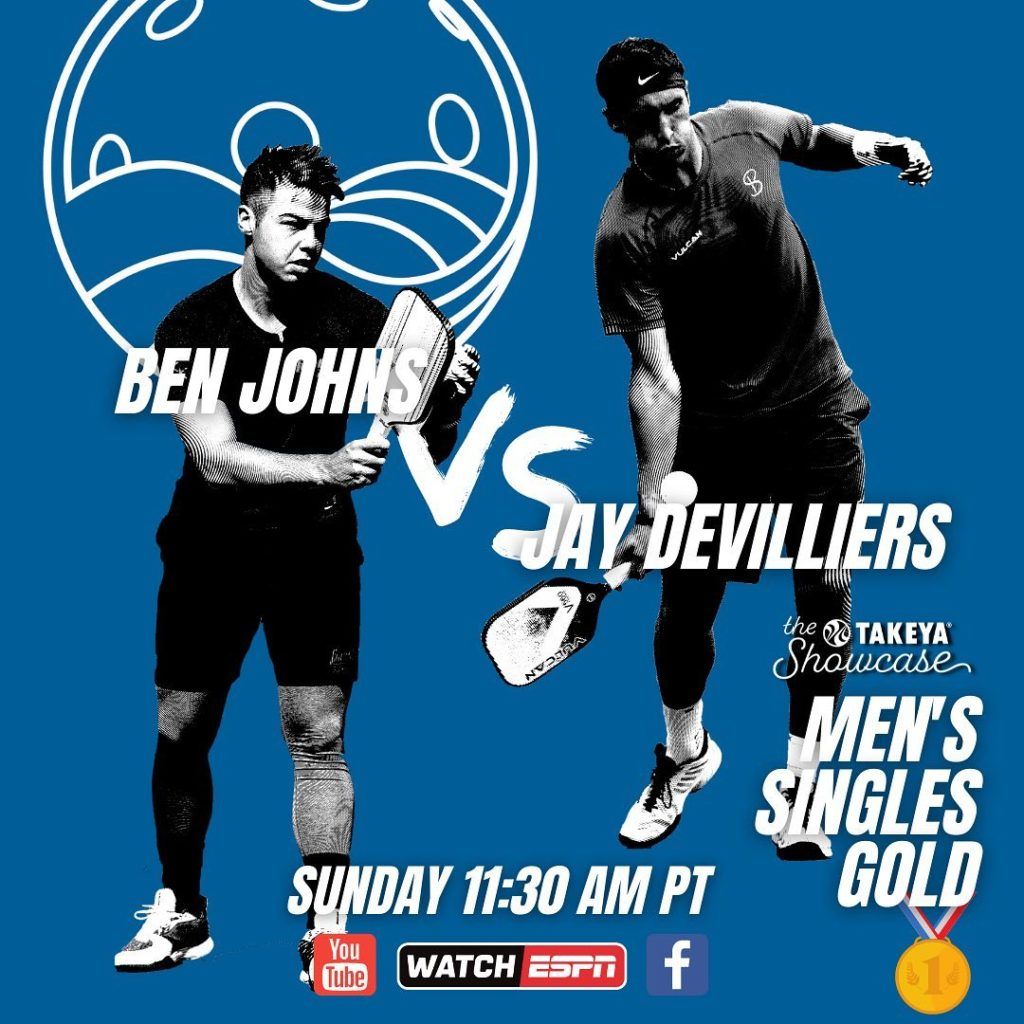 Still the GOAT
Ben Johns, coming off a loss yesterday got to the courts with something to prove. He jumped ahead of Devilliers with an 11-2 win in game one and a 7-1 lead. Devilliers miraculously put the brakes on Johns and mounted a comeback tying the game 8-8. He stayed hot, got a couple fortuitous bounces and finished the game 11-9.
Johns did not take too kindly to another game lost. He beat Devilliers 11-0 in game three. A pretty wild accomplishment with how strong Devilliers has been playing. Game four was more of the same.
Ridiculous shots from Johns that stymied the Frenchman, never allowing him to get into his downhill style of play that he prefers.
Johns even pulled off an incredible lofty backhand ATP, that not only curved back into play, but landed perfectly on the line for a winner. He took game five 11-9 and adds another 1st Place finish to his unprecedented run.
Sign up for The Dink Newsletter!
History Made Again Today
Halfway through today's event, a rule was instituted that has never been seen in Pickleball history. For the Women's Doubles final, each team would be allowed to challenge their opponents' line call using INSTANT REPLAY!
With the camera coverage on Championship Court, there are enough angles to confirm whether most shots land in or out. The PPA saw an opportunity to improve the game and instituted the rule to help. Each team gets one challenge per game to overturn a call. If the challenge is successful they keep their challenge to use again.
If they lose the challenge they also lose a timeout. So they must have a timeout in their pocket in order to be able to challenge.
Personally, I love the rule. It takes some pressure off the refs. It allows more correct calls to be made. And it makes the game look more professional. Can't wait to see how it is used today and how it changes the game.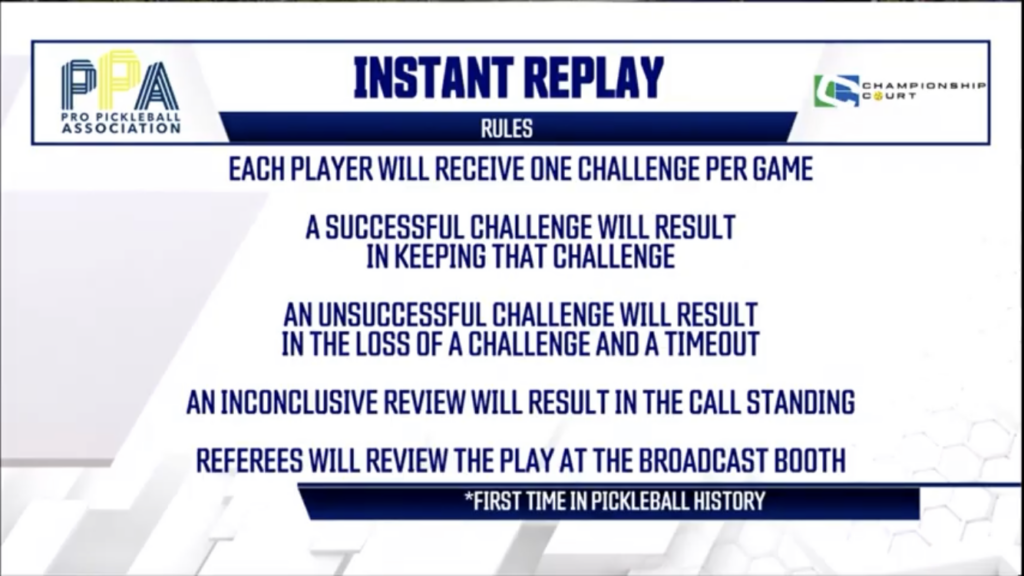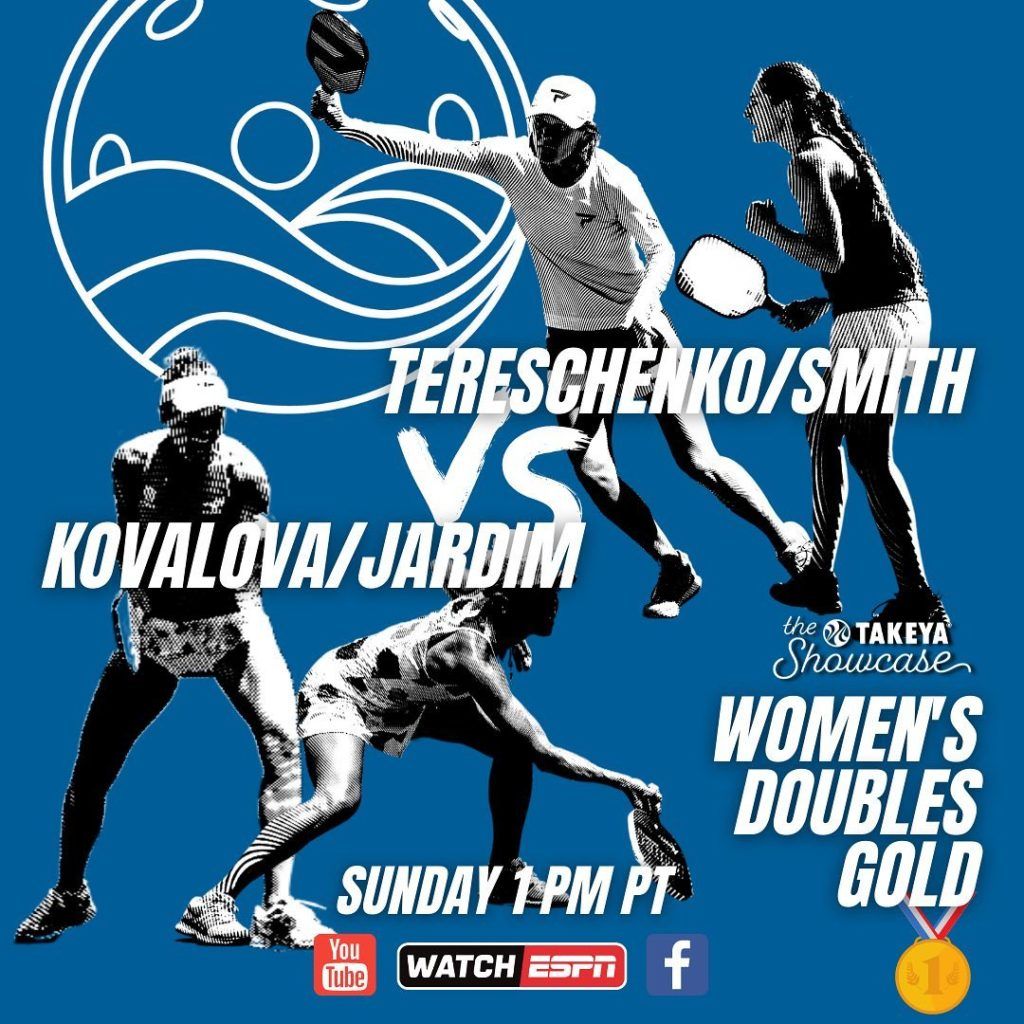 No Love Lost
There was no beef between Simone and Lucy for this match. They looked true to form taking on Terecschenko and Smith. They won the match in three games, three incredibly close games but still three games. The final score of the match was 11-7, 12-10, 14-12.
The new challenge rule was tested but not used. Tereschenko wanted to challenge a call late in game two but the team had no remaining timeouts so they were not allowed to challenge. The crowd was all in for the first review but was let down this time around.
Tereschenko and Smith presented an interesting challenge for Jardim and Kovalova. They were both able to keep up with the power and speed from the reigning champions. Jardim and Kovalova were just too consistent in the hand battles and dink rallies. They edged out the challengers to remain champions of this division.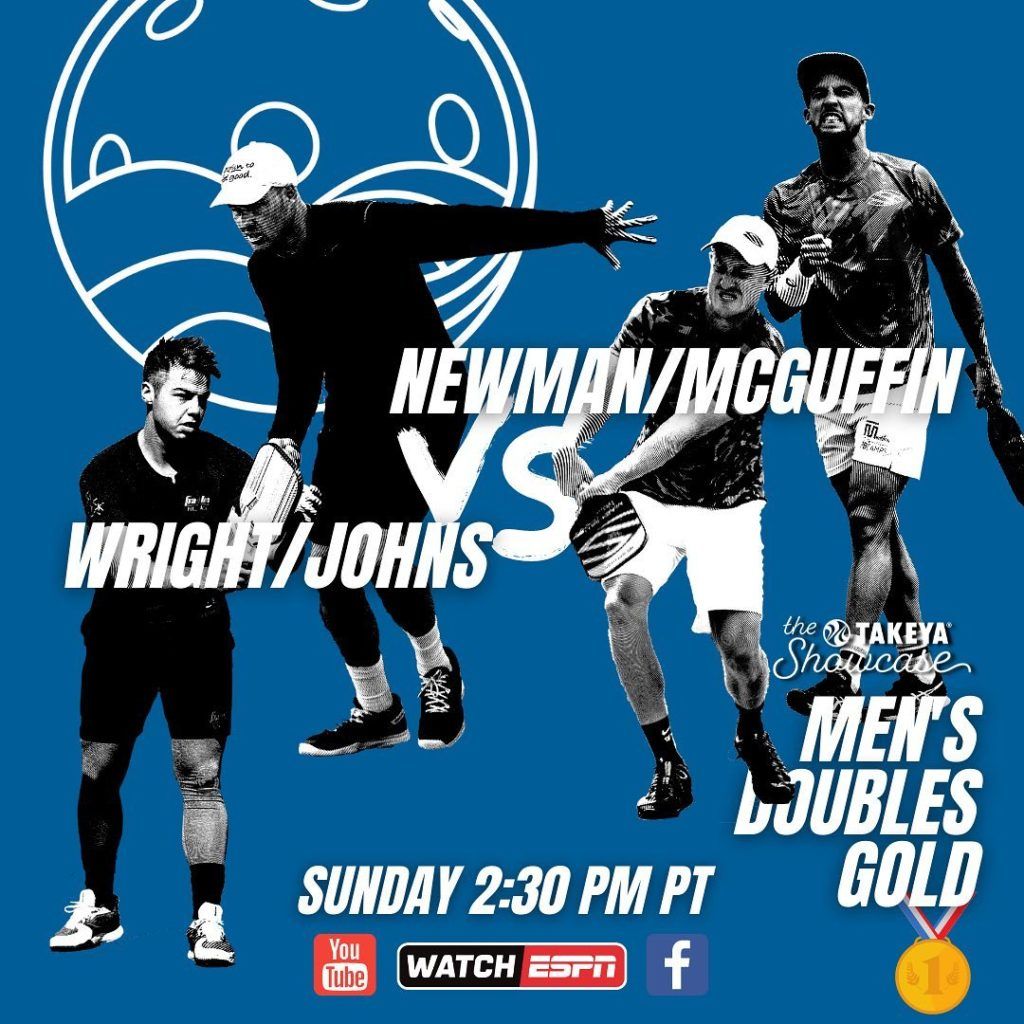 Slow Start, Hot Finish
Team NewGuffin came out of the gates running. Everything was going their way and they coasted to a 10-1 lead in game one. That elusive 11th point was following the 5 D's of dodgeball, dodge, dip, duck, dive, and dodge. Johns/Wright powered back to tie the game at 10 but Team NewGuffin found a way to squeak out the final two points, to win 12-10.
After the comeback in game one, Johns/Wright could not be stopped. Johns was planted firmly at the center line and working his way into all of 'the dink' rallies. Wright took advantage of Erne opportunities and even dropped in some effective lobs. Newman/McGuffin found some success in elongating points. Slowly advancing to the kitchen and then letting McGuffin square off with Wright in cross court, forehand dink battles. This strategy however did not give them enough of an advantage to keep up with the opposition.
Johns/Wright systematically racked up points just racing up to 11. They
took game two, game three, and game four to win the Gold, the final score for the match was 10-12, 11-6, 11-2, 11-5.
The First Challenge
The first ever Pickleball Instant Replay Challenge was issued by Ben Johns during game one of the championship match. Down 7-10, he hit a cross court, backhand roll shot that landed dangerously close to the sideline. The ball carried past Riley Newman and he called it out. Having hit so many of those shots in the past, Johns felt like that one stayed in, like so many before. He challenged the call, again making history in the game.  The replay official was called on, and two separate camera angles were used to review the shot. The official made his call and relayed the message to the on-court official. He turned to the crowd with both arms angled down saying IN. The call had been reversed and Johns/Wright would be awarded the point.  Extremely innovative of the PPA to incorporate this rule on the fly and have the first challenge be a success. Look for this to be a regular part of championship court matches at the PPA.  The only drawback I can see for having this technology in play would be a greater tendency for players to call shots out, knowing they have the challenge to fall back on. This might switch the common attitude from if you're unsure call it in, to if you're unsure call it out and let the replay correct your call. Ultimately, it comes down to player integrity which has been shown to be high throughout the history of pickleball. The Replay Challenge adds an interesting twist and only helps get more calls correct, and make the game look more professional.