Championship Sunday belonged to one person; I think we can all guess who that was. Anna Leigh Waters dominated the day at the PPA Championships in Las Vegas and took home her fifth, triple crown of the year.

Ben Johns left the tourney with two golds and a silver
JW Johnson got a hold of two silvers and a bronze
The Sun-Gate drama casted a shadow on women's doubles
Results
Men's doubles: 🥇Matt Wright & Riley Newman 🥈Ben Johns & Collin Johns 🥉JW Johnson & Dekel Bar
Women's doubles: 🥇Anna Leigh Waters & Leigh Waters 🥈Anna Bright & Parris Todd 🥉Lucy Kovalova & Callie Smith
Mixed doubles: 🥇Anna Leigh Waters & Ben Johns🥈Catherine Parenteau & JW Johnson 🥉Lindsey Newman & Riley Newman
Men's singles: 🥇Ben Johns 🥈JW Johnson🥉Dylan Frazier
Women's singles: 🥇Anna Leigh Waters 🥈Catherine Parenteau 🥉Salome Devidze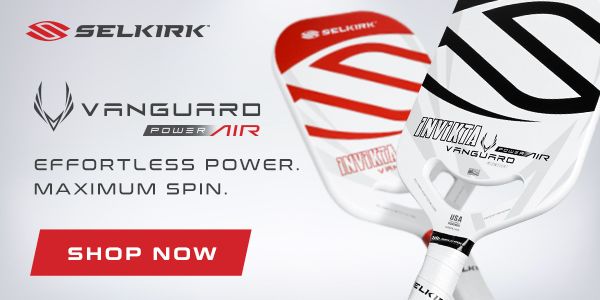 While Waters took the mixed doubles and singles crowns in straight sets, it was a slightly different story in women's doubles. The Waters played the newly formed duo of Anna Bright and Parris Todd, and oh were the games close.

The Waters won in four, 3-11, 11-8, 11-8, 11-9. Though they lost, Bright and Todd played an extremely impressive tournament, which included a win against the number one-seeded and eventual bronze medalists Lucy Kovalova and Callie Smith. The question leaving this tournament is, will Bright renew her partnership with Todd, or will she team up with Irvine again if that is on the table?
Not only did the Waters get the dub, but they battled through Sun-Gate on Saturday. In game two of their quarter-finals matchup between Yana Newell (previously Yana Grechkina) and Regina Franco Goldberg, they had to fight off lobs in the sun. It got so bad in the eyes of Momma Waters, that she scolded her opponents saying "Are you too afraid to play us straight up ". Though they lost that game, they were able to secure the match.

In mixed doubles, Waters rolled with Johns, beating another new duo in Catherine Parenteau and JW Johnson. With Lindsey Newman back and playing with her brother Riley Newman, it freed up Parenteau who has played with Riley in the past.

In her last event of the day, Waters beat Parenteau in singles to take the triple crown. Salome Devidze, the former professional Georgian tennis player, walked away with the bronze.

With three gold medals locked up with Waters, Johns took the fourth one in singles, over Johnson in straight sets. Johns silenced the critics and showed that his singles game hasn't gone anywhere. Though it was his last championship match of the day, he made it look like his first. He came out energetic and still had his legs under him to play his patented cat and mouse singles strategy.

Johns wasn't as lucky in the men's doubles. Playing with his brother Collin Johns, they lost to their growing rivals in Newman and Matt Wright. This rivalry was once owned by the Johns brothers, but the script has switched. Newman/Wright have won the last three out of four finals events against the brothers.
Johnson and Dekel Bar filled out the podium winning bronze as they had to go through their APP counterparts in Zane Navratil and Dylan Frazier to do so. While this match took place in the PPA, we can only imagine it will come up again on the APP tour. Speaking of Frazier, he had a stellar performance in all three events, narrowly missing out on the podium in mixed and men's doubles.