A pickleball addiction can take over your life faster than any other sport. The once-a-week meetups quickly turn into a habit of chasing down games 3-4 days a week. You're hitting the courts before work, after work, late nights or during your lunch break. You start traveling to tournaments on the weekends and finding new places to play.
When the addiction sets in, you need to find a bag that fits your lifestyle. A bag that can go where you go, that can keep all of your gear in one place and that looks good while doing it.
Cancha has the perfect solution for incorporating pickleball into your on-the-go lifestyle.
Cancha Racquet Bag Mini + Pickleball

The Cancha Racquet Bag Mini is the only customizable pickleball bag in the world, featuring a modular attachment system that allows you to customize your bag to match your daily routine. It's lightweight, made of sustainable and long-lasting materials and is designed with travel in mind.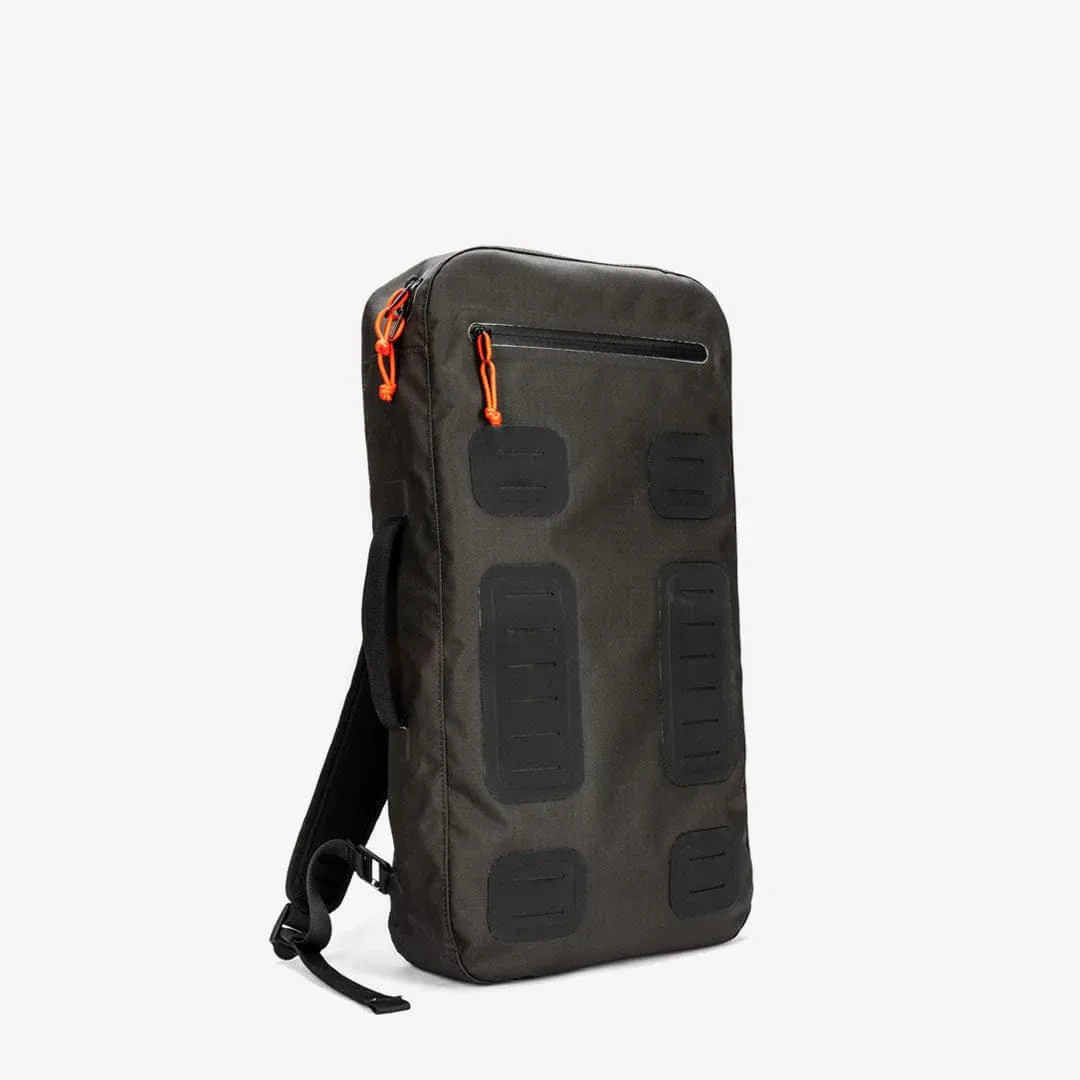 What makes it great

Fits up to 4 pickleball paddles inside
Water-resistant fabric & YKK Aquaguard zippers
Smart compartments & internal divider
Customizable with a Day Bag or Wet-Dry Bag add-ons
Combines with our Backpack for long-distance travel
Four unique color combinations: Deep Black, Forest Green, Charcoal Grey and Cardinal Red
For more information, please visit - The Racquet Bag Mini.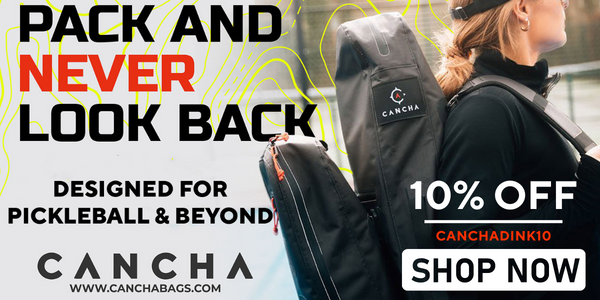 About Cancha Bags

Cancha Bags feature a unique, modular design that allows users to attach and detach accessories to match their daily routine. From sleek backpacks to tennis bags, to pickleball bags, each of their bags are made from industry leading materials, as well as cool color combinations to match your personal style.

Their bags are designed to accommodate the full-scope of living, with purpose built accessories designed for work, travel and play. No wonder top athletes, tennis players and now pickleball players around the world are turning to Cancha Bags to carry their gear.
Cancha was created out of the desire to build sports & travel gear as tough and adaptable as it is beautiful. The brand was founded by professional tennis player, Jack Oswald, after many years on the road and in the skies. Our goal is to inspire you to pursue your passions with top quality bags that are built to adapt, built to last, and built to travel.
Environmental Commitment

"Our mission is to bring you the best products in a way that does minimal harm to the environment. We're determined to find more ways to do this, and the below examples are just the start." -Jack Oswald
"We source our fabric from suppliers that uphold stringent criteria in both their ingredients and manufacturing processes as well as the way they treat their employees."
"We work with external partners and allocate resources to offset the carbon emissions as a result of shipping & manufacturing from every sale, regardless of where you live in the world."
"1% for the Planet is an alliance of businesses that understand the necessity of protecting the natural environment. Since our inception, Cancha has pledged 1% of gross sales to the preservation and restoration of the natural environment.  Last year, through contributions we offset 13558 pounds of carbon. This year we are committed to continuing to scale our sustainability commitments in line with our growth as a 1% Business Member."
Sleek, Lightweight Design
It's time to stop carrying around bulky bags or showing up to the pickleball court with a duffle bag. No more digging around the bottom of a bag for your keys after playing.
Get the sleek, high-quality bag that seamlessly integrates into your on-the-go lifestyle. Keep your paddles, balls, water bottle, overgrips, wallet, keys, sunscreen and any other accessories organized in a bag from Cancha. Store everything you need for your game in one bag and take it with you throughout your day.
Why not make it a bundle?
Bundle your bags to make travel even easier. The 'Pickleball Bundle' includes Cancha's Day Bag and Wet-Dry Bag. The Dry Bag is perfect for your laptop, lunch, change of clothes or personal belongings needed throughout the day.
The Wet-Dry bag has plenty of space for shoes and includes a wet bag to keep sweaty clothes separate from your other accessories. The Cancha Bag system allows you to easily attach bags to free up your hands and make life easier.
Upgrade your pickleball gear with Cancha Bags and get 10%off with code CANCHADINK10.