Anna Bright gets her first mixed doubles gold, doing so at the APP Los Angeles Open, with the same partner that helped her get her first mixed medal in Dylan Frazier. Frazier gets his second mixed gold in back to back weekends doing so with Jorja Johnson and now Bright.
Bright and Frazier beat siblings Jorja and JW Johnson in the finals 11-8,1-11,9-11,15-7. Johnson & Johnson…wait, I feel like I have heard that before…completed the single dip by winning the first 2/3 games, but couldn't win the tie breaker to 15.
With the back to back golds, Frazier is asserting himself as a premier mixed doubles player. In addition to his men's doubles game, onlookers might be questioning if he has surpassed JW in mixed. While some might say he still needs a few more wins under his belt, he is certainly starting the conversation. However, that talk will be pushed to the side on Saturday as Frazier and Johnson are teaming up in doubles.
Johnson and Johnson found themselves in some hot water early in the day, as they lost in their 2nd match to Thomas Wilson and Regina Franco Goldberg. They then had to go to the loser's bracket where they squeaked by multiple matches 16-14, including the 4th place game.
New Arrivals from LOTTO have arrived. Up your shoe game and protect your feet with the selection at fromuthpickleball.com. Use code 10DINK for 10% off (some exclusions apply).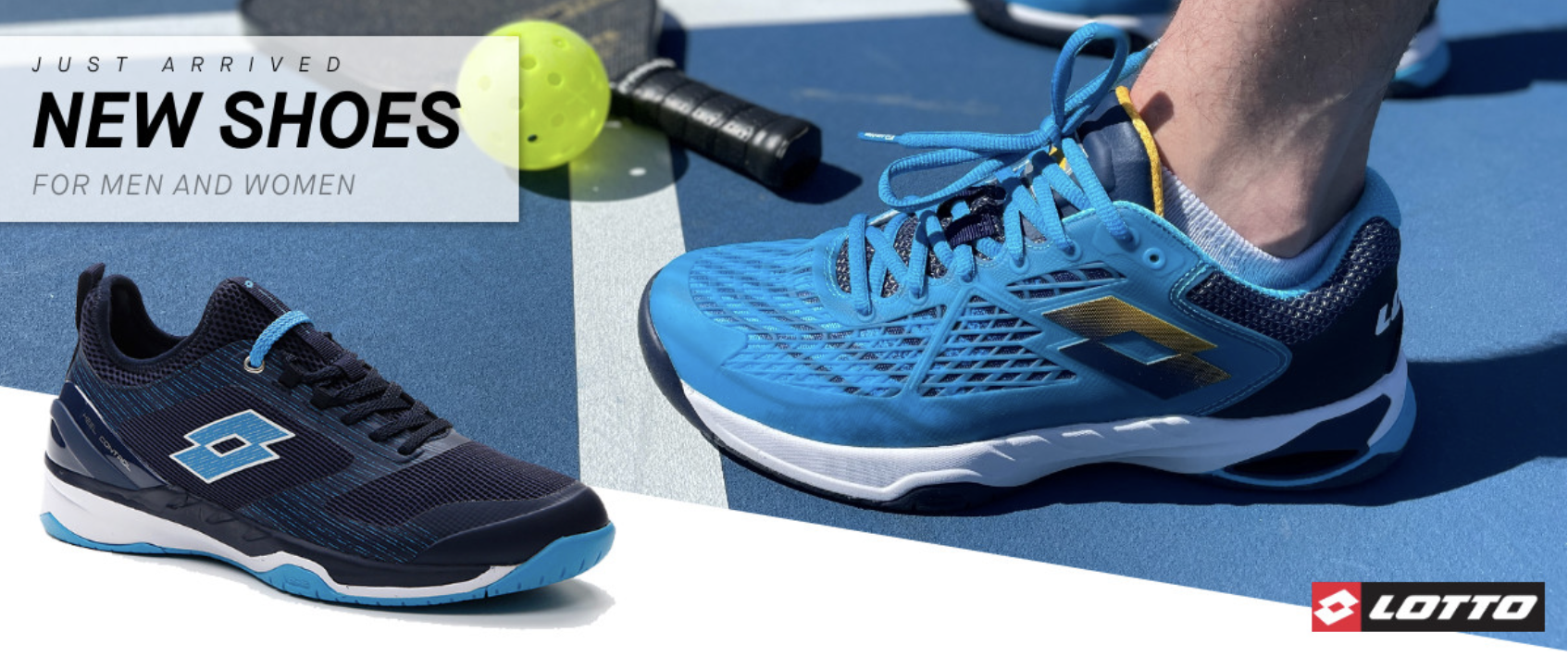 Stratman and Arnold Hit the Podium
Julian Arnold and Lauren Stratman get their first medal as a mixed team by way of bronze, losing to the Johnson siblings in 3 games. Arnold got "Lolo" a late birthday present in the form of the medal, as she had her birthday earlier this week. She hopes to add to that birthday medal with Jorja Johnson Saturday and in singles on Sunday.
When watching Arnold today, one thing became abundantly clear, without even looking at the score you can tell exactly how well Arnold is doing. The more "andiamo"s, "let's go"s and "yeah"s, the better he is doing. When he's silent, there is a good chance he's losing.
Arnold had another epic 3-game match against DJ Young, with a fair amount of yelling between the 2. While it wasn't quite the Ali vs Frazier heavyweight trash talking showdown the fans were hoping for, it was definitely entertaining. Arnold won that match, advancing to the winner's bracket semifinal, leaving DJ Young and his partner Parris Todd to battle it out in the opportunity bracket, where they walked away with 4th.
RAPIDLY IMPROVE YOUR GAME OR YOUR MONEY BACK WITH PICKLEBALL MASTER COURSE! GET 10% WITH CODE THE DINK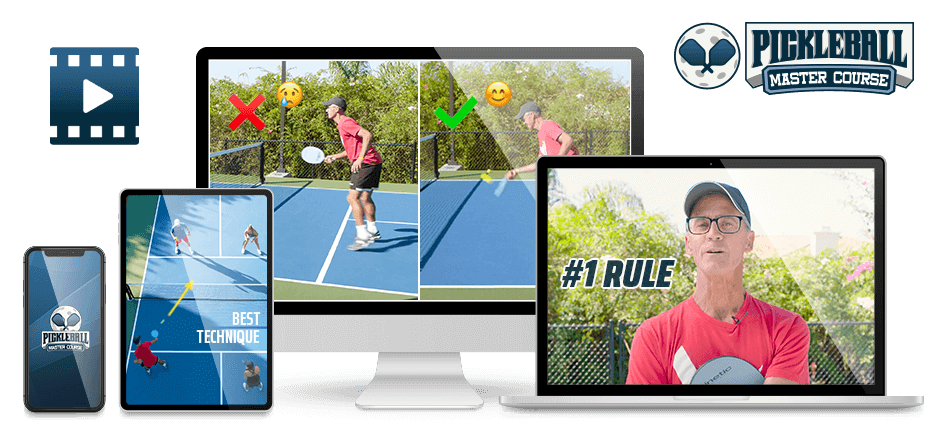 Racquetball meets Pickleball
The number 1 men's doubles racquetball player in the world, Daniel de la Rosa played with his wife and fellow professional racquetball player, Michelle, and put on a show in the opportunity bracket, but eventually lost to Young and Todd. While the de la Rosa's are world class racquetball players and extremely high level pickleball players, it just shows you the disparity between lower level and higher level pros.
However, Daniel's tournament isn't over just yet, as he is pairing up with lefty powerhouse Pesa Teoni. It's been over a year and some change since these players got on the podium, but Saturday is the day they can achieve star status once again. Look for them to come out electric, hit balls hard and stay aggressive throughout their entire run, maybe even mess around and get on the podium.