Time to do the dishes, mop the floors, take out the trash, & dust the shelves, because things just got FILTHY.
Bread & Butter Pickleball Co. has three primary paddle types: The Spear, The Drip, & The Filth. "The Filth" is their top of the line premium paddle, and this is where I spent my time over the past 2 months in this paddle review.
The FILTH Paddle Features:
16mm Thickness
5.5 inch elongated handle
T-700 carbon fiber face
Thermoformed, foam-injected
Let's talk Thermoforming…
Thermoforming is a welding & molding process that leads to a unibody solid piece of material.
As a result, you couldn't break this paddle if you tried. BnB injects foam into the outside of the paddle down through the bottom of the handle, which helps soften the paddle and reduce vibration.
There are several other paddle companies who have taken the leap towards thermoforming their paddles (Vatic Pro, CRBN1x, Legacy, etc.).
Funny enough, Bread & Butter recently dropped an awesome video breaking down Thermoforming in further detail.
The Filth has found the secret sauce
I am not sure what sort of magic they found to make this paddle stand out, but they sure as hell pulled it off.
Most thermoformed paddles today have a crazy amount of power and pop, which is fantastic, however I personally find them harder to control and hit consistent shots.
The Filth, on the other hand, may not be AS crazy powerful as these, but they located a sweet spot between amazing control, responsiveness, and power.
I took this bad boy straight to the APP Mesa Golden Ticket qualifier event for Men's Doubles with my partner Brody (yes, we are team Brodie x Brody).
Thanks to the Filth, I was able to stay locked in with my dinks, while being able to rip the ball at the NVZ and on my drives with a great deal of topspin.
As you can see in the image below, we pulled out the Gold medal and punched our tickets for Nationals in Dallas, TX this November.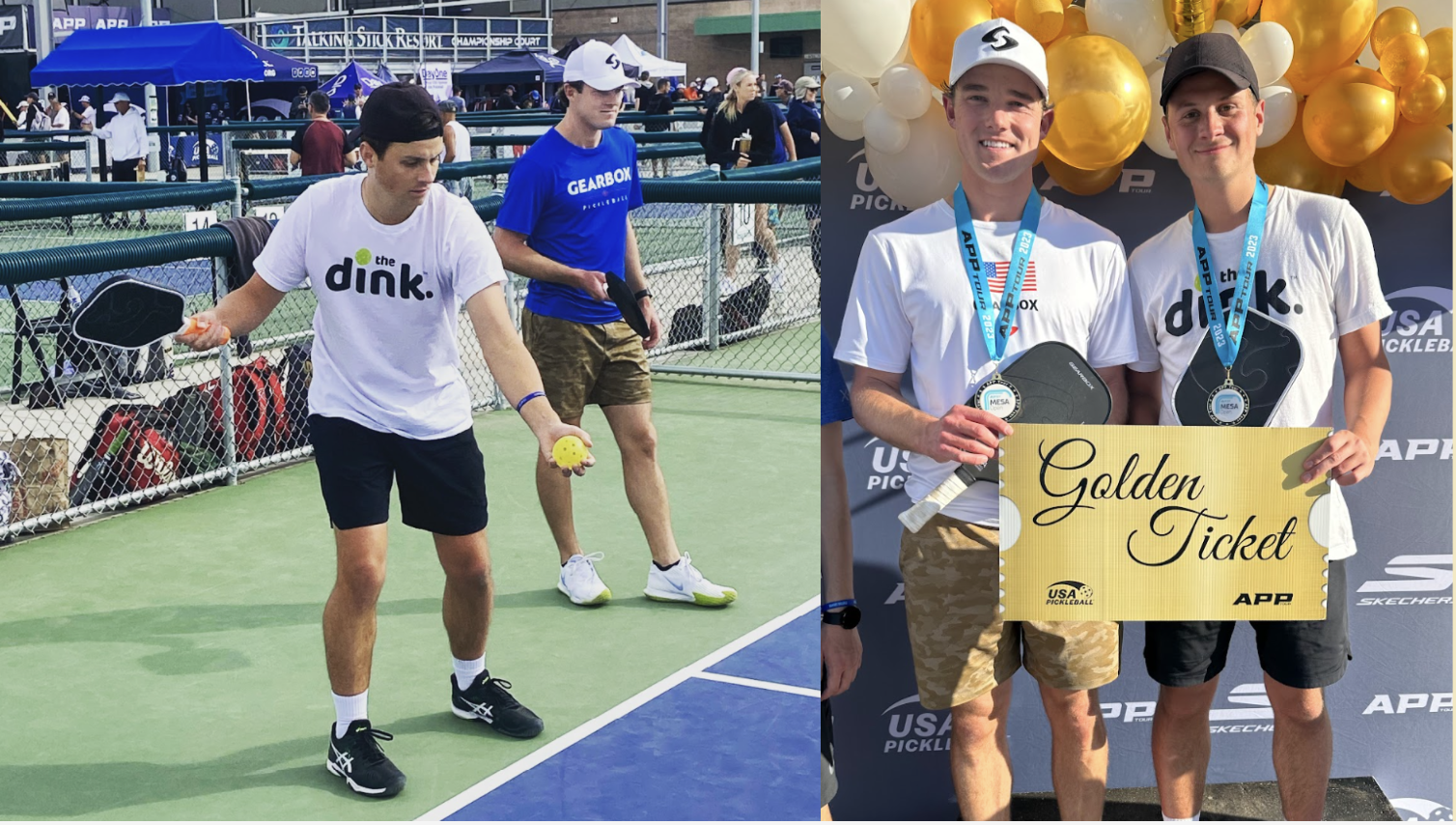 Since then, I have let people around me take this paddle for a test run, and it's not just me who is a huge fan.
Both my Dad & Brother are fully on board, and they use it everyday. The great thing about The Filth is that it casts a wide net and can be easy to use for all skill levels.
However, it has a VERY high ceiling for top level tournament play. I can't wait to see this in the hands of Pro players at an MLP, PPA, or APP event (hopefully soon)!
When it is all said and done, The Filth checks all the boxes I look for in a paddle.
I plan on taking this to all of my tournaments in the near future unless some crazy new paddle technology comes along and flips the game on its head, but I doubt that for the time being.
You can purchase the paddle here (these will sell out fast, as they only have a handful left in stock currently), and for 15% off, use the promo code Dink15!
For some reason if you do not love the paddle within the first 30 days of receiving it, you can send it back for a full refund, no questions asked.
What I love most about the paddle is that there are no cons. Truly.
I can rip the ball as hard as I need to, generate loads of top spin, and dink with the highest degree of consistency that my game allows me to.
Not to mention, it's objectively the coolest looking paddle on the market.
Find all of our paddle reviews here
👋
About the reviewer
My name is Brodie Smith, a 4.5 level pickleball player grinding my way towards 5.0.

Two weeks back, I received a gold medal at APP Mesa, along with a Golden Ticket to Nationals in Dallas this November.

I come from the Greater Seattle area (AKA the birthplace of pickleball), and have been playing since the game was introduced to me in middle school gym class in 2007.

Throughout my years of playing, I have curiously tested every type of paddle you could imagine. My goal is to provide unbiased reviews to help ensure you find the paddle that best fits your game.
---
Did you know we have a newsletter? WHAT, you didn't?! Please allow us to introduce the best way to stay informed of all things pickleball (next to bookmarking our homepage, of course):