Are you looking to improve your 3rd Shot Drop? If so, make sure to follow these three simple steps to get better! There are some common mistakes to avoid when hitting this shot… So pay attention!
1. FORM AND THE ACCELERATION THROUGH THE BALL
You don't want to have too big of a backswing. Just keep it simple! Swing your paddle out and just get the motion out in front of you, as it will enable you to make sure you´re making good contact in the middle of the paddle. Your wrist should stay locked throughout the motion so the ball doesn't slide and create too much top spin. Smooth, even motion is key!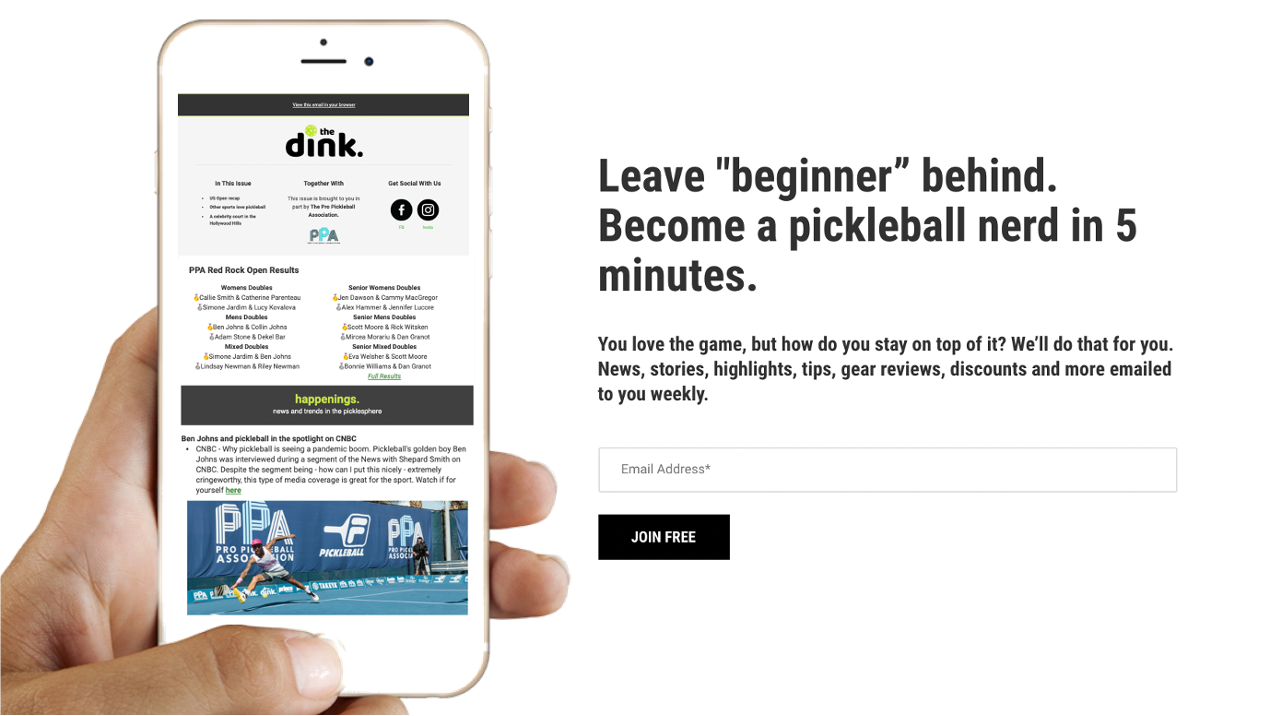 2. FOOTWORK – MOVING FORWARD NOT BACKWARDS
There are two problems with moving backwards: getting further away from the kitchen line and missing more balls into the net (because your weight falling back, you're going to have less power on the ball). You want to make sure you're moving forward into the ball as you are hitting. Footwork is also really important just for getting in the right position. If you're reaching too much to hit every shot, you won't be able to hit as many shots in the sweet spot of the paddle. That's why you want to be in the exact position where you want to hit it. Whether you're 17 or 71 years old… take as many little steps as possible to position yourself best for each and every shot!
3. MIXING UP THE SPINS
There are two kinds of spin: Top Spin and Back Spin. For both of them, you want to maintain the same upwards angle paddle. For Top Spin, make sure to go vertical as it's going to create motion on the ball that drops the ball down in front of your opponent to create a nice kitchen shot. For back spin, you are going to move your paddle through the ball instead of upwards. Doing both of these helps with mixing up your drops so that the ball bounces differently when your opponent is at the kitchen line. The ball will react to the spin, so the opponent may have to adjust them. Try to avoid keeping your drops exactly the same every time so your opponent doesn't get in a groove.
Bonus Tip/Drill:
Now it's your turn to get up, get out there and work on your game… Make sure to watch the video to see how we practice and get better with different types of drills!
WRITTEN BY DINK CONTRIBUTOR: JUSTIN OF PICKLEBALL JOURNEY