Saturday morning provides teams one final chance to make their case for the knockout stage. Starting the day on Championship Court was a battle of the 2-0 teams, Orlando Squeeze vs Bay Area Breakers.
Anna Bright's leadership has been unmatched at this event. She led the way in women's doubles and mixed doubles giving the Squeeze two of their three points.
Rafa Hewett called out Zane Navratil after their men's doubles match and it was time for revenge in mixed. Zane Navratil and Rachel Rohrabacher dominated Hewett and Lea Jansen 21-10 to close out the match and clinch the #1 seed.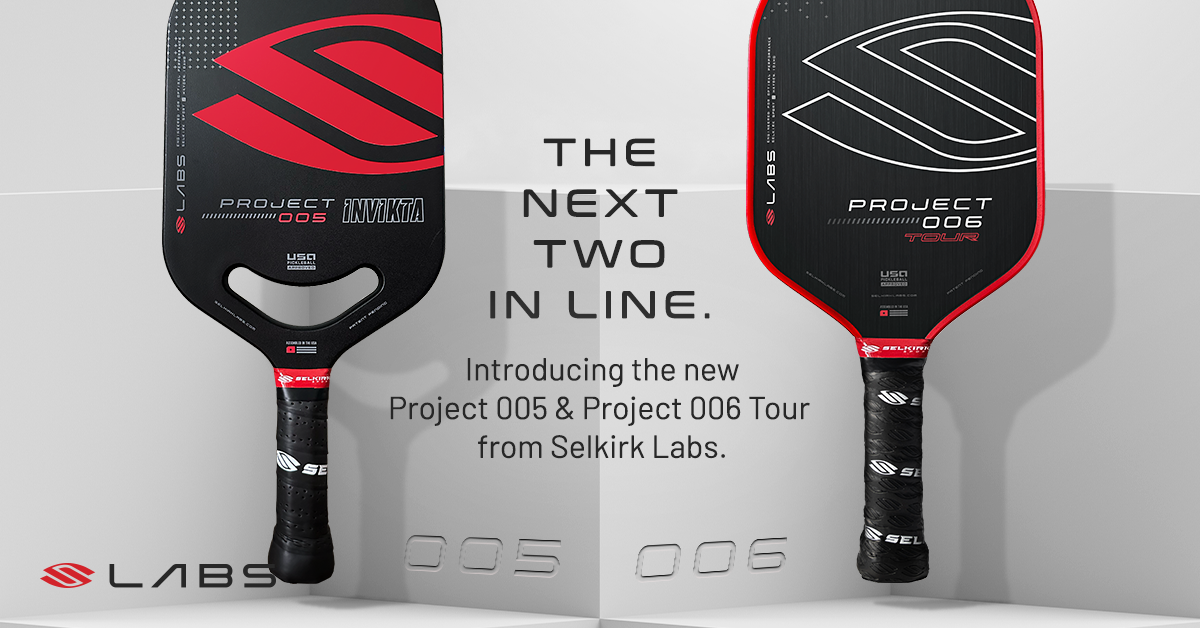 Clash of the Titans
Next up was a meeting between Riley Newman the DC Pickleball Team and Ben Johns of the Chicago Slice. The player of the match however was the last pick in the draft Erik Lange. Lange was unbelievable in the men's doubles game and helped the Slice even out the match 1-1.
Johns and Newman split their mixed doubles matches to leave things at a 2-2 and force a Dreambreaker. The Slice's singles shined in the Dreambreak and they won 21-10.
Challenger Level Finals
Mixed into the madness was the Challenger Level finals on Championship Court. CJ Klinger and the SoCal Hard Eights won a tight match against the LV Night Owls.
Klinger was voted the MVP of the Challenger Level and finished on top of the individual players leaderboard.

Quarterfinals
The day was not even close to done, even after three thrilling matches. The Premier Level quarterfinals took the court next. First up was the AZ Drive taking on the Bay Area Breakers.
Julian Arnold proves to be an MLP cheat code as he won both of his games to help push the match to another Championship Court Dreambreaker. The Drive made things look easy in the Breambreak despite facing a strong singles team in the Breakers.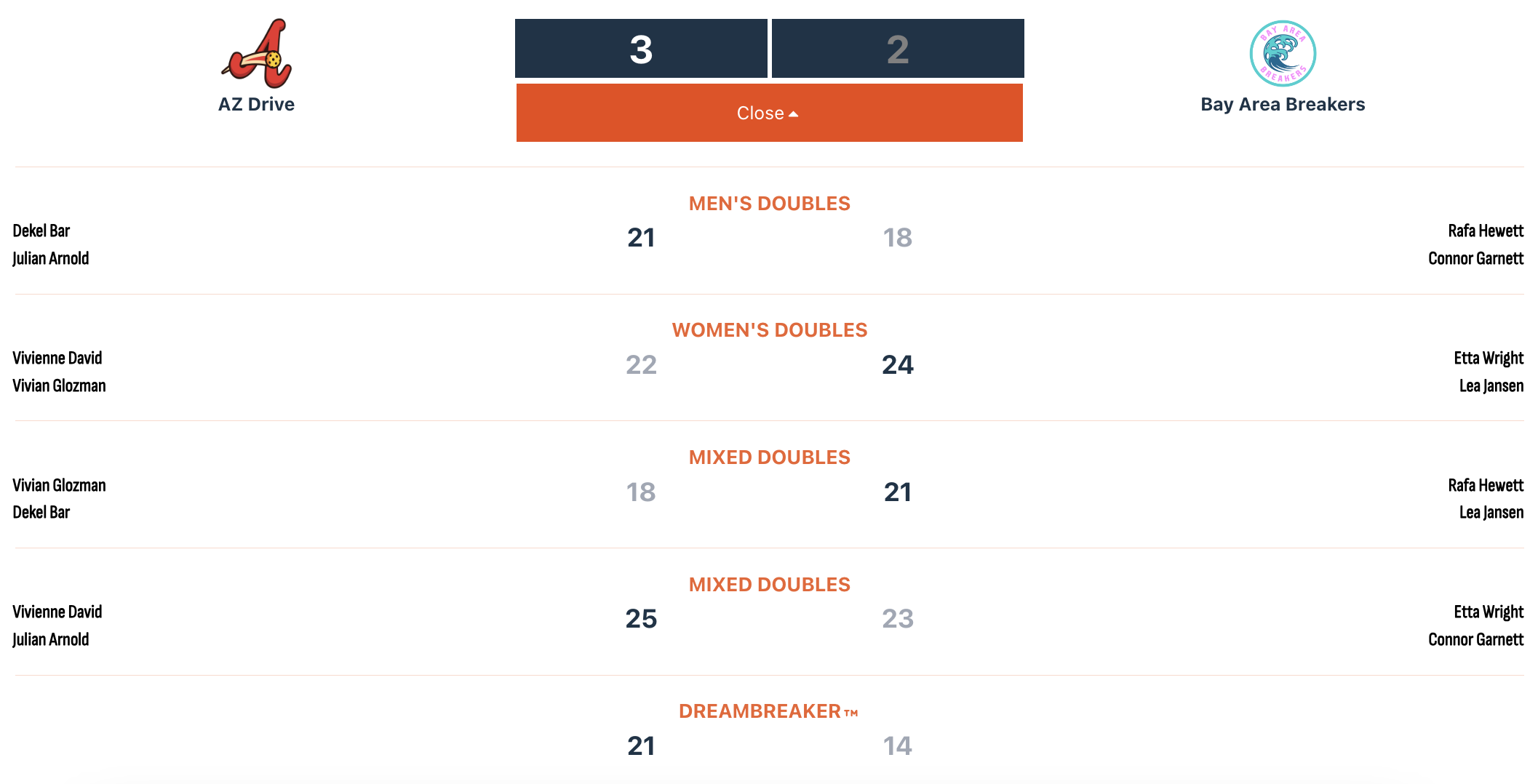 Miami vs Chicago
Coming into this match most people probably thought the Ben Johns factor would carry the Slice to victory. You're almost guaranteed 2 games with Ben in the lineup and just need to steal either the women's or second mixed doubles match to get the win.
Well, Hurricane Tyra Black was not letting either of those games slip away. She gave the high-energy Miami team the boost needed to force a Dreambreaker. With Federico Staksrud and Tyson McGuffin, Miami is built for a Dreambreaker, the Slice are not. Miami rolled in the tiebreak and punched their ticket into semis 21-14.
For stories like this and all the latest in the fastest growing sport in the country...