A quick look at this week's APP Tour event.
What to watch for: A week after the PPA's event in St. George, the APP gets its shot with the South Carolina Open that features a $40,000 purse.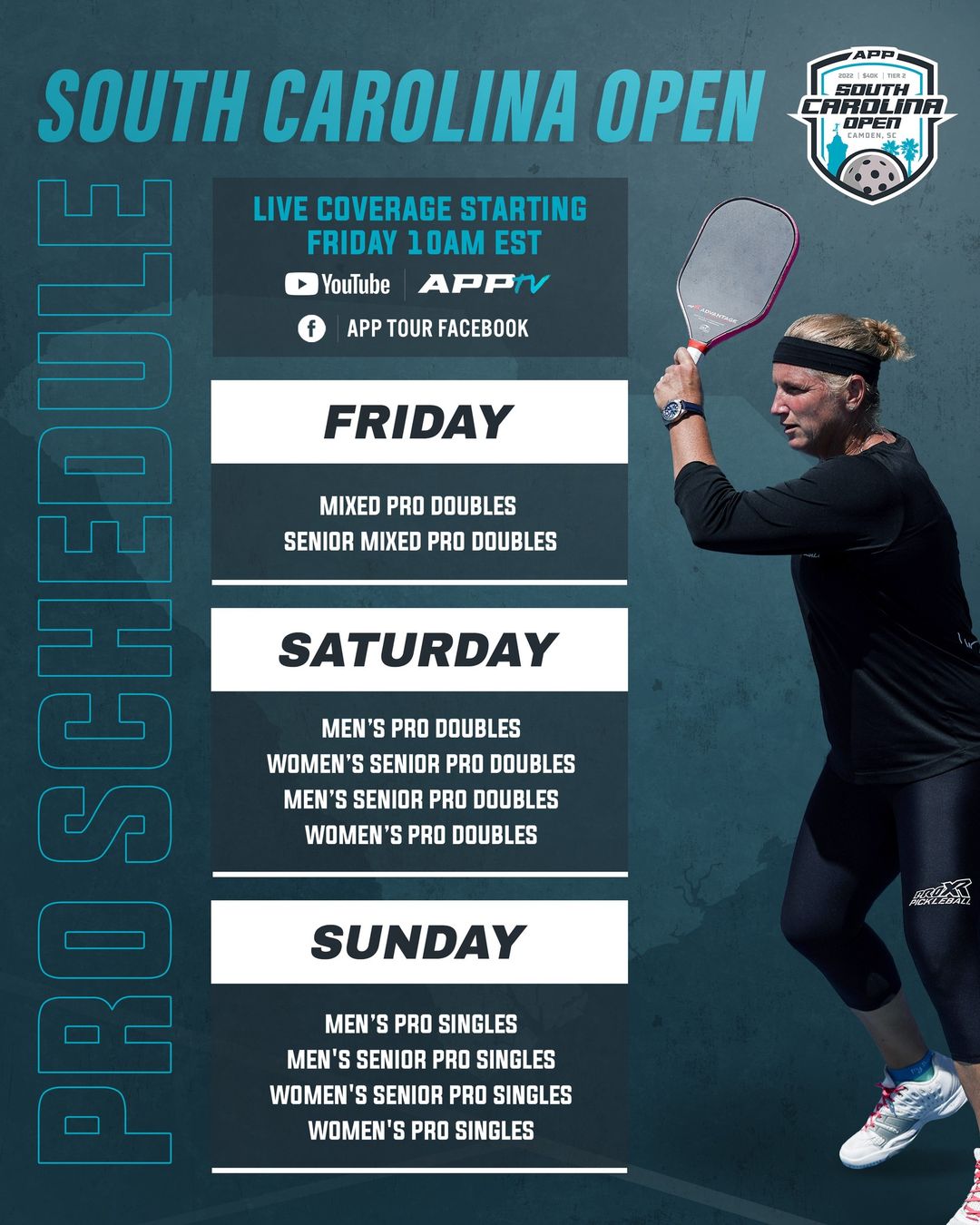 Simone Jardim is the player to check out on the women's side. The men's side features a number of the game's top players, including J.W. Johnson, Zane Navratil and more.
Jardim will team up with Johnson in mixed doubles and play alongside one of the most-popular players in the game, Lee Whitwell, in the women's pro field. Of course, Jardim might be the most-decorated female players in pickleball, but Whitwell has become extremely popular of late and has a great presence on social media, including on her Instagram page.
This is the first year of the South Carolina Open. The APP Tour makes another first time stop next month at the APP St. Louis Open, May 4-8.

GET THE NEW BEN JOHNS HYPERION PADDLE AT FROMUTH PICKLEBALL. If you snag anything else before you checkout, get 10% off with 10DINK (exclusions apply).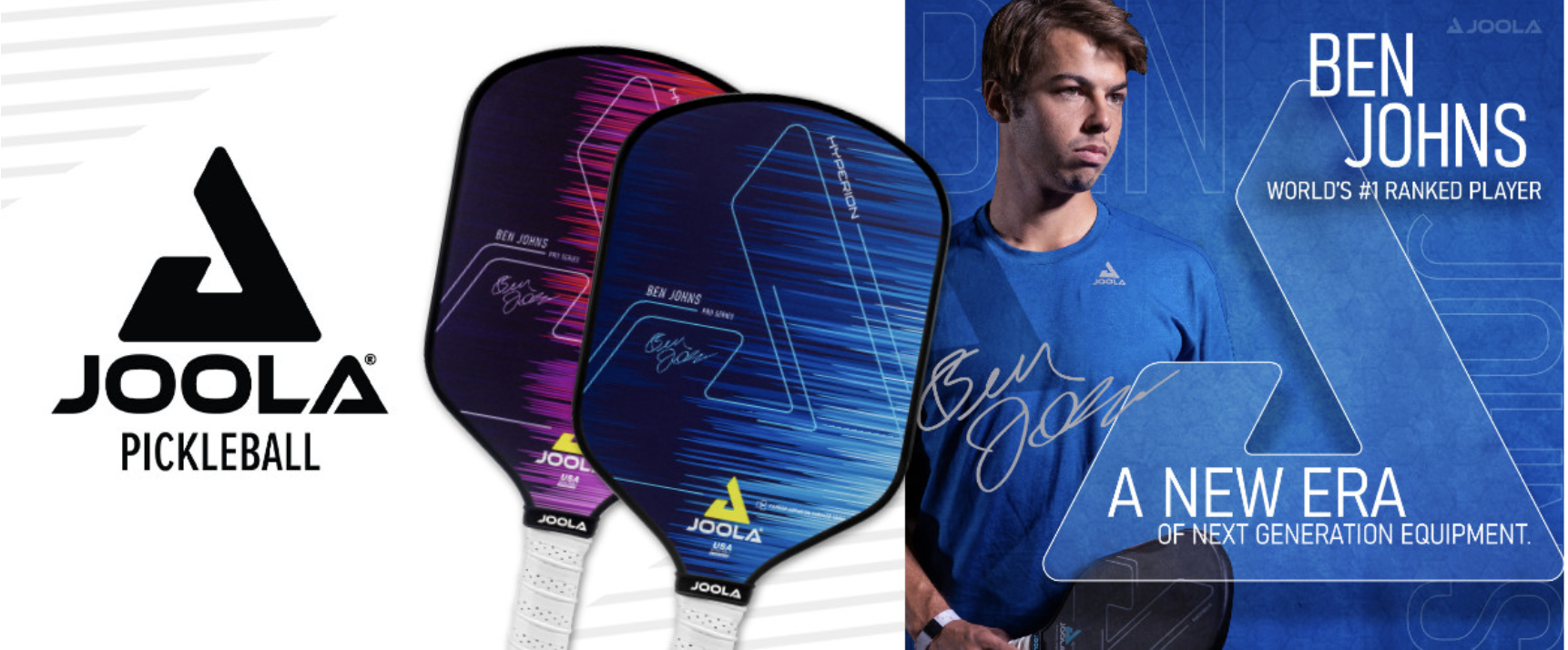 Men's singles - We know Ben Johns is the top singles player in pickleball, but who's No. 2? Well, you could easily make a case for Navratil or Johnson - both of who will be competing this week in South Carolina. Johns will not be in South Carolina for the event.
Overall, there are 20 players in the field and plenty of intrigue, too. Others to watch for, include veteran Frank Anthony Davis as well as 16 year-old C.J. Klinger, the youngest player in the field.
Women's singles - It's not the biggest or deepest field, but there are some names worth watching. Michelle Esquivel, along with Salome Devidze, are players to keep an eye out for in the field. The bracket also includes 16 year-old Jorja Johnson who had couple of singles golds already this year. Count on Anna Bright to challenge for a spot at the top of the podium, too.
Mixed doubles - You have to love the pairing of Jardim, an accomplished veteran, teaming up with 20 year-old J.W. Johnson. No doubt, this is the team to beat in the field of 17 teams.
Navratil and Corrine Carr make up a great pairing and it would be surprising to see the duo not medal this week. Who else should be there at the end? Probably Johnny Goldberg and Sarah Ansboury, who is making the short trip over from Hilton Head, S.C. Count on the team of Esquivel and Rob Cassidy to make a deep run in the tournament, too.
Other pairings worth noting include Whitwell playing with Andrei Daescu as well as the team of Brandon Nsekpong and Jorja Johnson.

GET 10%OFF  YOUR ACACIA PICKLEBALL SHOES AND MOST OTHER GEAR WITH CODE 10DINK AT FROMUTHPICKLEBALL.COM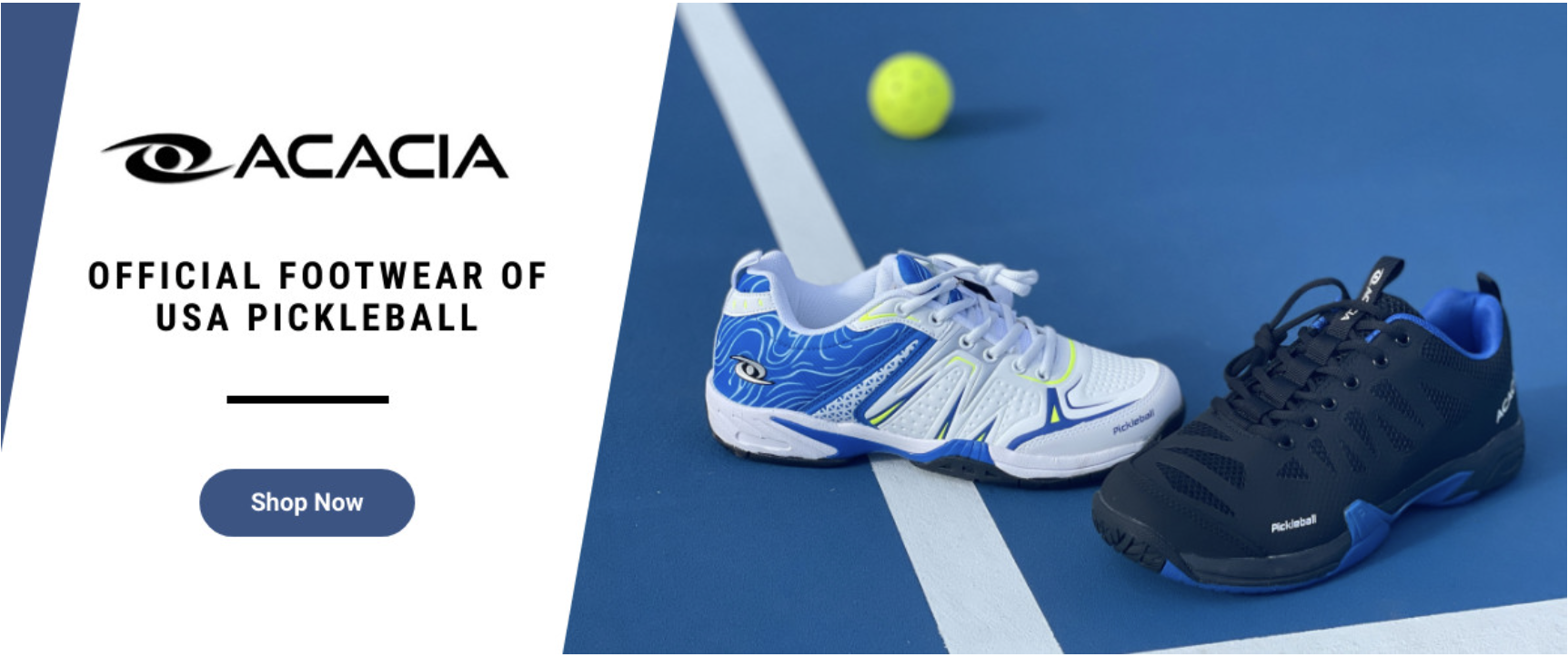 Men's doubles: Sixteen teams in the bracket and it would be hard to figure anyone other than J.W. Johnson and Navratil would be the favorites here. It's the highest-powered team in the field, and it's not that close.
Nsekpong and Goldberg will be in the medal chase as will Daescu and the extremely tall and agile Eden Lica.
Here's a team to check out: 21 year-old Caden Nemoff and Rob Cassidy. Both have a lot of energy, bounce around the court and show plenty of personality.
Women's doubles: Just 10 teams, but it's a really fun field, featuring Whitwell, and Jardim. Gotta be the only time a pair of 40-plus year olds have teamed up, right? Well, they might be the oldest, but it's certainly the team to beat.
Carr and Ansboury will be in the mix as will Esquivel and her partner Regina Franco-Goldberg.
How bout a wildcard team? Check out Kasandra Gehrke and Arielle Butler. Gehrke is a high-energy player who has the ability to hit some phenomenal shots.
Where
Tennis Center and Pickleball Plaza of Camden (S.C.)
Schedule
Friday, April 15 mixed doubles
Saturday, April 16 men's and women's doubles
Sunday, April 17 men's and women's singles
Where to watch
APPTV on Youtube
Weather forecast
CAMDEN WEATHER
Friday - mostly sunny with a high of 77 and winds about 10 mph.
Saturday - scattered thunderstorms with a high of 77 and winds about 6 mph.
Sunday - mostly cloudy with a high of 74 and winds about 9 mph.