New duos came out victorious as we had 2 first-time partnerships winning it all in their respective divisions: JW Johnson and Zane Navratil along with Anna Bright and Bobbi Oshiro. Johnson is on triple crown alert as he only has the single's crown left in order to accomplish the feat.

PREORDER YOUR CRBN NOW AND GET 10% WITH CODE THEDINK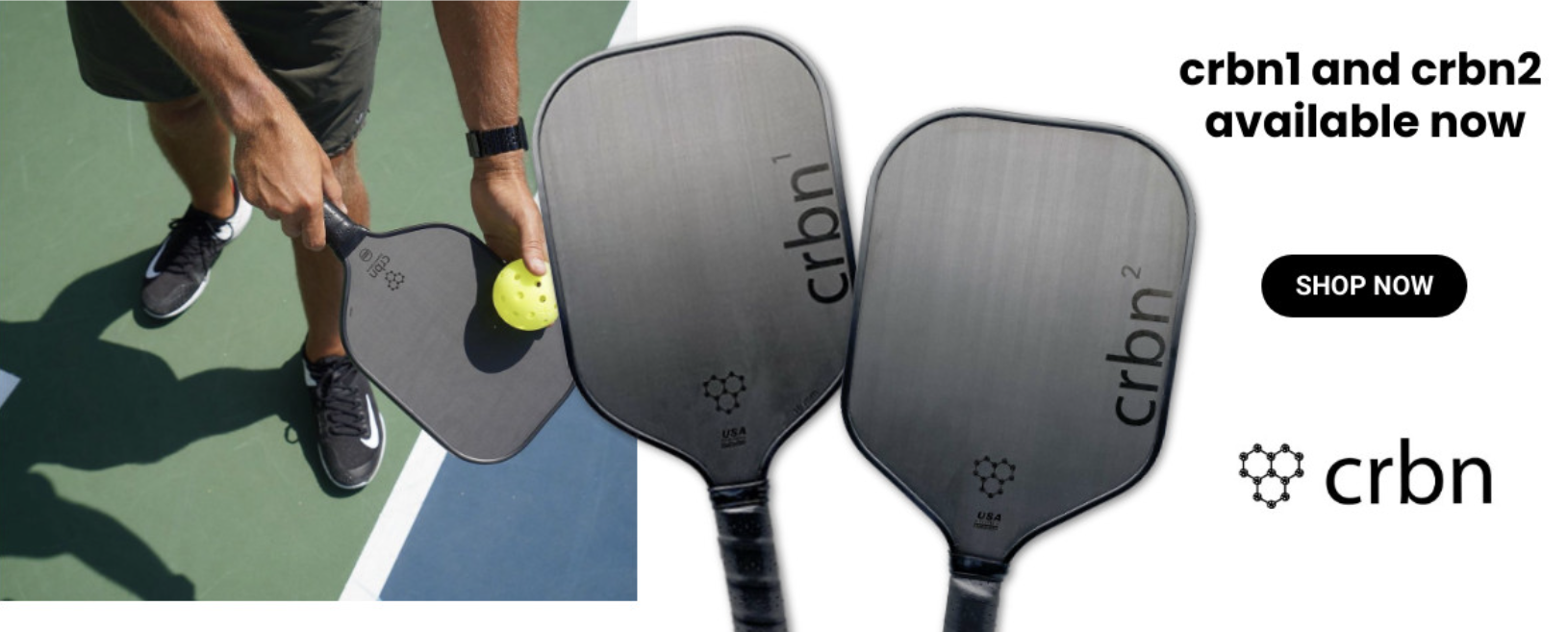 Men's Doubles
The singles rivals Johnson and Navratil teamed up to take the gold over silver medalists Andrei Dăescu and Eden Lica, with Anderson Scarpa and Greg Dow taking bronze. The new partnership went undefeated on the day, not dropping a single game. Johnson played on the more dominant left side while Navratil filled in on the right.

Gold Medal Match
The gold medal match was a rematch of their semi-final match, which ended in the EXACT same score 13-11, 11-7. Not only did they end in the same way, but the games were virtually identical.

In the 1st games the score was back and forth with numerous lead changes. Dăescu and Lica in both game 1s had the chance to win on game point, but couldn't capitalize. That left Johnson and Navratil the opportunity to fight back and eventually get the win.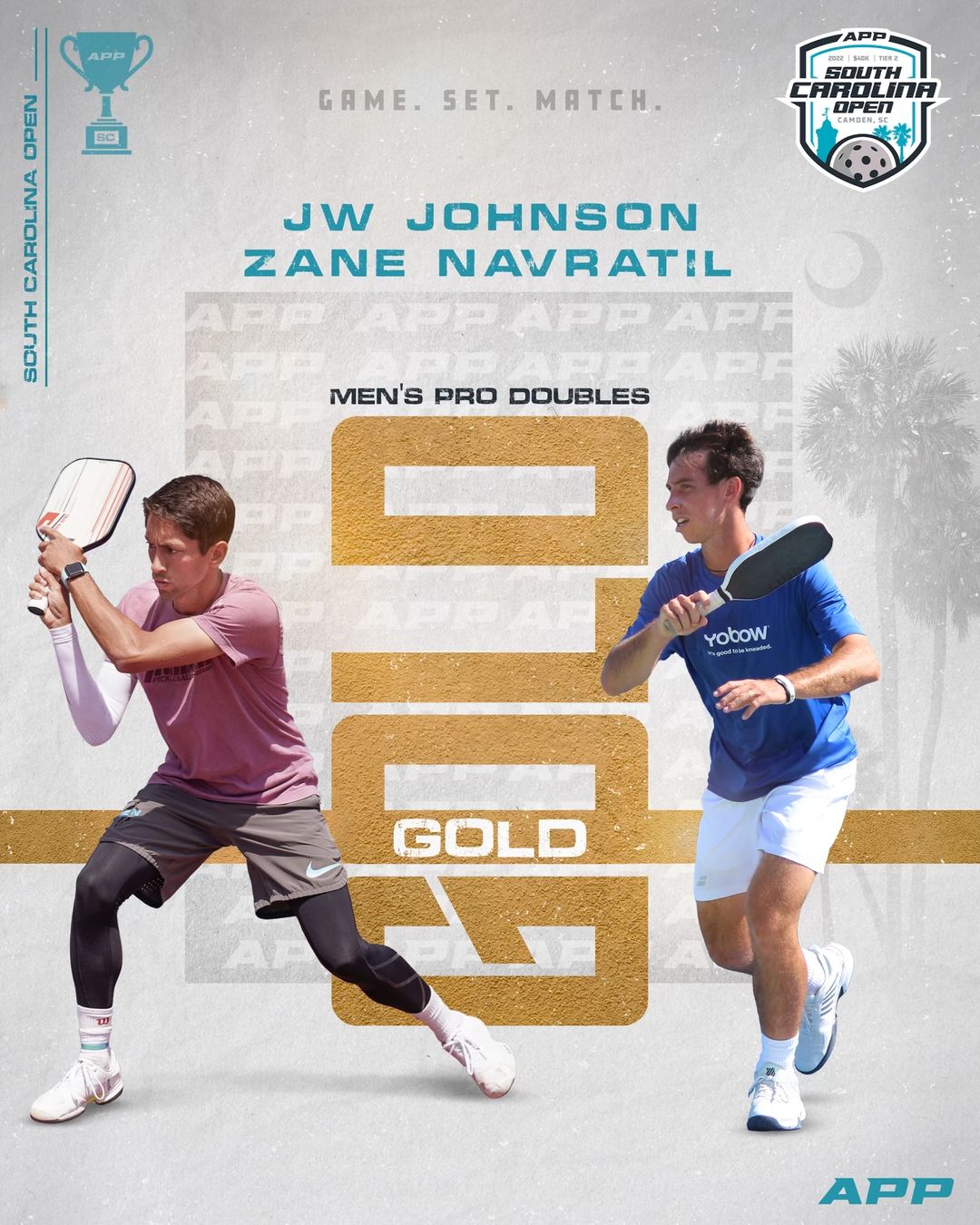 In the 2nd games, Johnson and Navratil got off to a hot start and kept control throughout. Navratil's drive and Johnson's collapse on the net put serious pressure on Dăescu and Lica, with that exact shot being the winner in the finals for game 1 and 2.

Pretty crazy how 1 summary really explains how both matches went. No doubt Dăescu and Lica will be looking back at those game 1s thinking if they could have stolen those, the outcome could have been different.

Bronze Medal Match
Bronze medalists Scarpa and Dow were just a little outmatched in their 3rd place games against Dăescu and Lica, losing 11-6, 11-4. Dăescu and Lica had a few more weapons like Dăescu's ernes and Lica's backhand misdirects, in addition to their overall consistent play.

Scarpa and Dow did get on the podium for their first time in the pro division and will definitely be back looking for more. Getting quality games in against some of pickleball's best teams will leave them with more knowledge going forward.

GET 10%OFF  YOUR ACACIA PICKLEBALL SHOES AND MOST OTHER GEAR WITH CODE 10DINK AT FROMUTHPICKLEBALL.COM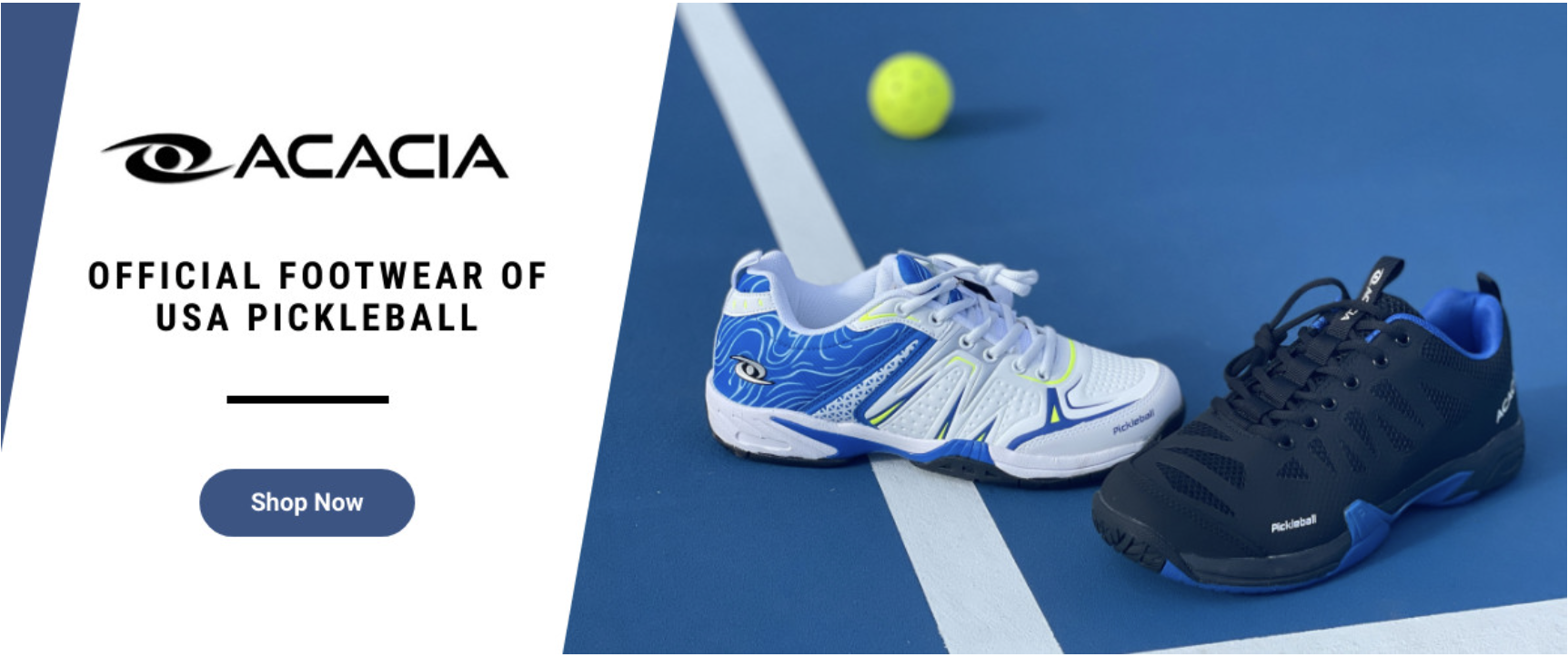 Women's Doubles
Bright and her first-time partner Oshiro doubled dipped to take gold, leaving Michelle Esquivel and Regina Franco Goldberg with silver and Milan Rane and Jorja Johnson with bronze. Not only did they get the gold, but they beat DUPR favorites Simone Jardim and Lee Whitwell in the process.

Gold Medal Match
After losing against Esquivel and Franco Goldberg in the winner's bracket final 3-11,11-9,11-5, Bright and Oshiro bounced back to win in the gold medal match 11-5,11-3,15-4. Clearly our eventual gold medalists got the read in the winner's bracket final and were able to apply that in the finals.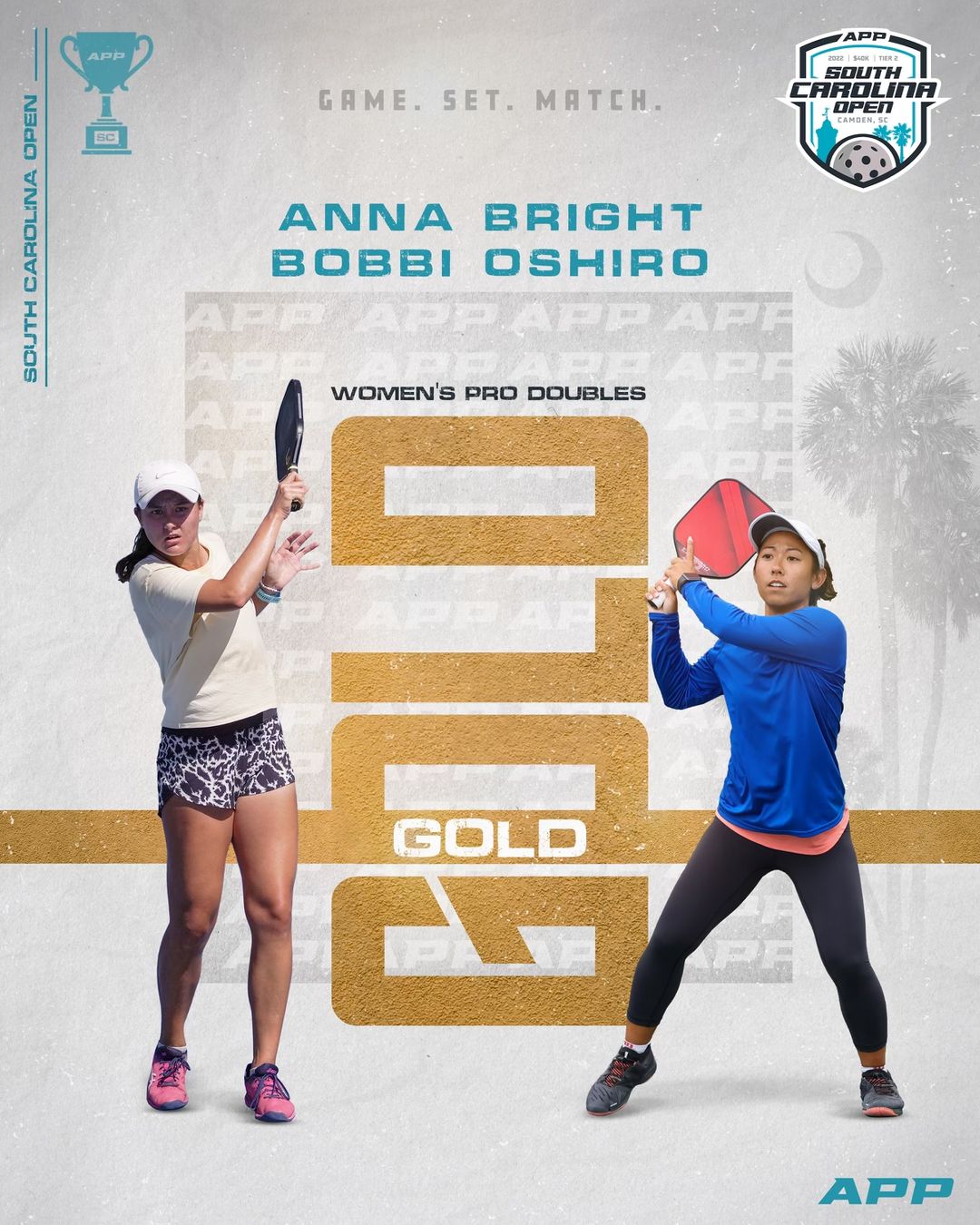 In short, the main difference was that Bright's aggression was more strategic after playing them in the winner's bracket final. While she sped it up consistently in both matches, they were much more calculated in the 2nd match. Furthermore, Bright and Oshiro were reading Esquivel's speedups better and were able to counter at a much higher rate.
Singles action starts today 10am ET on the APPTV youtube and Facebook.