In a time when other pro leagues battled for supremacy, the Association of Pickleball Players (APP) took a different route.
Over the last year, the league has expanded several times into international territory.
Now, the APP seems to be expanding its view outside of professional play and into the realm of recreational pickleball.
In June of 2023, APP changed the "P" in its acronym from "Professionals" to "Players."
"This significant if subtle change recognizes change in our scope of activity," Chief Marketing Officer Tom Webb says.
"We do of course maintain our focus on professionals, but increasingly we are looking to engage players worldwide and in America."
The APP just announced two additions to the team:
DeAnne "Dee" Davison will serve as the director of recreational play
Nicole Hobson joins as the director of tournament operations
APP Founder Ken Herrmann says Nicole and Dee have been long-time leaders in the pickleball industry, making them the "ultimate ambassadors" for the sport.
As the director of recreational play, Davison oversees all aspects of the APP's amateur player experiences. Her prior roles include pioneering the customer experience for Pickleball Tournaments (PickleballTournaments.com) and a leadership position at the Del Webb Sun City Festival pickleball facility in Buckeye, Ariz.
Hobson joins the APP's leadership team as director of tournament operations with the goal of providing the best experience for APP tournament guests, namely professional and amateur players and spectators.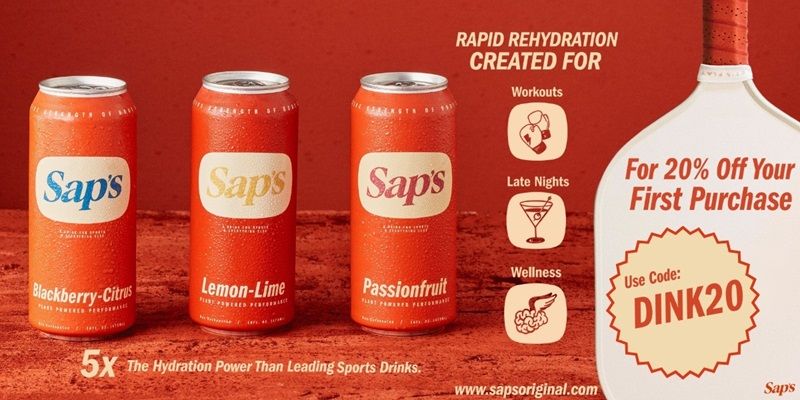 Prior to supporting the APP in this capacity as a contractor, Hobson competed in pickleball's early stages of professional play from 2012-2016—ranking as high as the No. 5 female player on the circuit—before transitioning to the business side of the emerging sport.
Webb couldn't provide specifics yet on programs that will be unveiled with the help of the new hires, but said it's "only a matter of weeks until the industry sees the tangible elements of the APP's growth.
Event schedule for players ages 50+
The Association of Pickleball Players (APP) announced one of the largest pickleball events ever as a marquee event for its AARP Champions (ages 50 and over) and Masters (ages 60 and over) Divisions, which will have a minimum of 15 competitions in 2024 on the APP Tour.
The AARP U.S. Champions Cup is scheduled to take place Feb. 1-4 in Daytona Beach, Fla., and open to all skill levels, plus those playing at the pro level, in the AARP Champions and Masters Divisions.
Additional age brackets for those ages 40 and over will be available. Player registration for the inaugural event is now live on PickleballBrackets.com.
More AARP Champions and Masters Divisions events scheduled for 2024:
Jan. 17-21: Punta Gorda, Fla.
March 6-10: Sacramento, Calif.
March 20-24: Miami, Fla. (Major)
April 3-7: Delray Beach, Fla.
May 8-12: Cincinnati, Ohio
May 22-26: New York, N.Y. (Major)
June 26-30: Southern Calif. (Major)
Sept. 25-29: Boca Raton, Fla.
Oct. 9-13: Dallas, Texas
Dec. 4-8: Fort Lauderdale, Fla. (Major)
The 2024 AARP Champions Division will also include the following events:
Aug. 28-Sept. 1: Chicago, Ill.
Oct. 23-27: Southern Calif.
The AARP U.S. Champions Cup is one of five inaugural APP Signature Events, featuring new formats designed to give professional and amateur players more opportunities to compete and earn prize money in 2024.
Two additional events which will include the AARP Champions and AARP Masters Divisions include:
APP U.S. Indoor Championships (June 12-16): an annual indoor event that travels to cities across the country.
APP Women's Open (July 24-28): a showcase of pickleball's top female professional and amateur players in an effort to elevate the women's game.
The 2024 AARP U.S. Champions Cup will take place at Pictona at Holly Hill, which boasts 49 dedicated pickleball courts with permanent lighting—13 of which are covered.
Learn more via the APP's website.
---