Zane Navratil is back on top of the singles winner's bracket, as he punched his way into Championship Sunday, at the APP Legacy Open in Mesa, AZ. Relative newcomer, Salome Devidze, took the 6-person women's singles winner's bracket, launching herself into the gold medal match.

Men's Singles
Navratil will face his newfound rival, JW Johnson, on championship Sunday. This match will be a rematch of the winner's bracket final.

Winner's Bracket Final
Navratil bested the 19-year-old Johnson, and gave out a donut as well, winning  6-11, 11-0, 11-7. This is the first time that Navratil has beaten Johnson this year, adding great tension to this rivalry. Now the question is who is going to win on Sunday?

The winner's bracket final featured your classic #1-ranked vs #2-ranked and it did not disappoint. Johnson jumped out to an early lead and stayed in control the whole game. His biggest lead came at the end, with many of us thinking "here we go again, another Johnson victory."

Well most of us were thinking that, except for Navratil and his supporters, and he made them proud. He took the 2nd game in extremely convincing fashion handing out Johnson a freshly made glazed donut. In fact, Navratil opened the game with an 8-0 run on his first serve.

RAPIDLY IMPROVE YOUR GAME OR YOUR MONEY BACK WITH PICKLEBALL MASTER COURSE! GET 10% WITH CODE THE DINK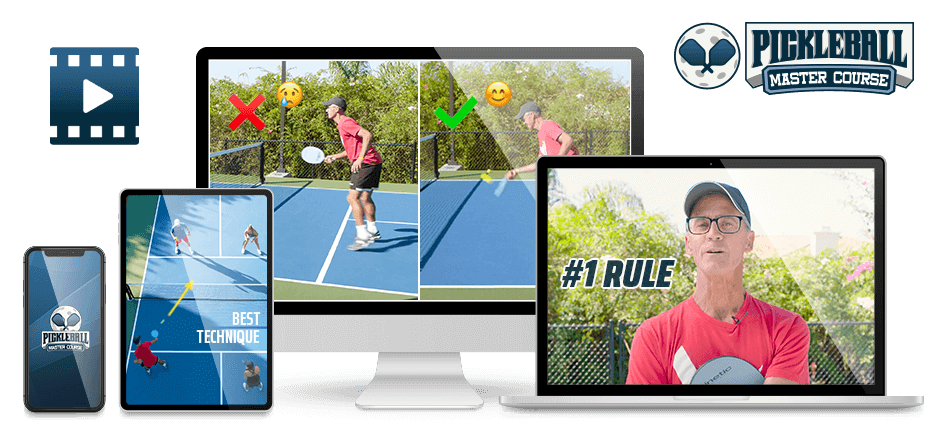 He kept that momentum up in game 3, taking home the dub. Navratil was down 4-7 and came back, going on a 7-0 run to end the match.

After the match, Navratil explained to Lauren McLaughlin the weird dynamic between him and Johnson. He noted he took the first 10-12 matches, Johnson the next 6 or so, and now Navratil getting the last win.

Bronze Medal Match

Delray Beach's Johnson versus southern California's Gabriel Joseph was an absolute doozy, with me thinking multiple times throughout the match "wait, is JW going to lose this thing?" In the end Johnson prevailed 11-4,9-11,11-8.

The first match, Johnson won with relative ease, but Joseph came back strong in game 2, forcing a game 3. In game 3, Joseph jumped out to an early 4-1 lead and was riding all the momentum.

However, Johnson came back, making it 4-4. Soon it was 5-5, then 6-6. From there Johnson took a slight lead and didn't let go. The game ended on a Joseph 4th shot that just missed the backline, leaving him with the bronze.

Women's Singles

Salome Devidze, former Georgian professional tennis player (country not the state for anyone asking), will play Jorja Johnson in the gold medal match Sunday.
GET 10%OFF  YOUR ACACIA PICKLEBALL SHOES AND MOST OTHER GEAR WITH CODE 10DINK AT FROMUTHPICKLEBALL.COM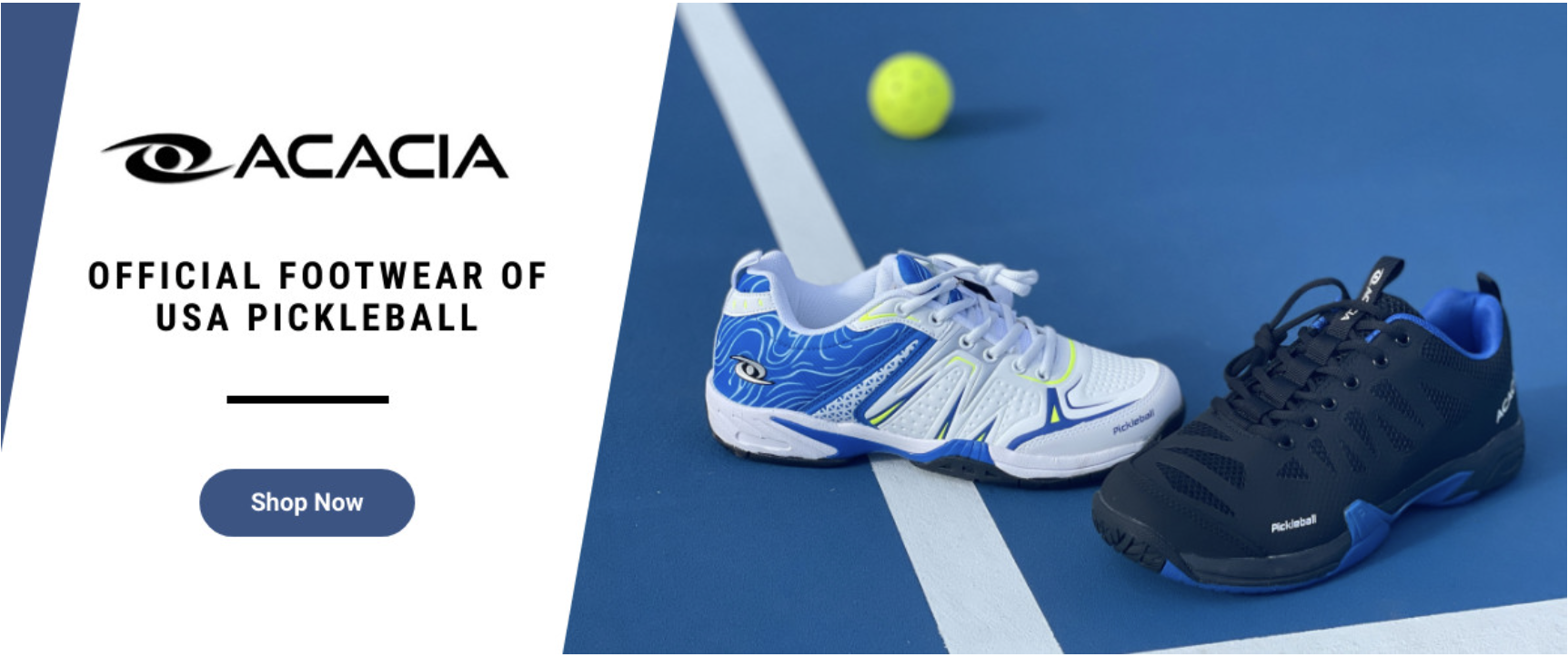 Winner's Bracket Final

2 former tennis pros squared off in the winner's bracket final. As we know, we had Devidze from Georgia, and Taiwan's own Hsieh,Yu-chieh with Devidze winning 11-1,8-11,11-6. On her career Devidze reached a career-high singles ranking of #254, and Hsieh attaining her career high in the form of doubles as a #129.

Devidze jumped out to a 6-0 lead and before we knew it, the match was over at 11-1. However, it wasn't the same story in game 2 with Hsieh winning, forcing the final game.

Game 3 was the game of runs (like a lot of pickleball games I suppose). Hsieh came out with a 5-0 run, controlling the points with her deep serve and angled 3rd shots. Then Devidze got the read and made her run giving Hsieh a taste of her own medicine.

Devidze overpowered Hsieh, attacking the backhand side of Hsieh on her 3rd shots and subsequent shots after that.  

Bronze Medal Match

That loss in the winner's bracket final forced Hsieh down into the bronze medal match where she lost to Johnson 11-5, 11-8. Johnson took control in game 1, getting the lead and maintaining it throughout. In the 2nd game, Johnson had to battle, getting down 3-8 before mounting her comeback.

Johnson's spin serve was the big difference maker in their match, with Johnson even acing Hsieh in the 1st game. In addition, co-announcer Daniel Roditi mentioned plenty of times that he felt Hsieh was still experimenting with her shots and game.

While Hsieh might still be experimenting with her shots, it's clear that she has been developing a very strong game. She took bronze on Thursday, but it won't be long before she sends herself into championship Sunday.