The APP tour is finishing this year, where they started: the APP Mesa Open at Ball Bank Park. This will be the third time this facility has hosted an APP tournament this year, making it one of their favorite venues.

The Legacy Sports Complex features 41 pickleball courts, including four medal courts with spectator stands. Their championship court holds up to 2,500 fans; so it makes sense this park keeps getting the nod.

This weekend marks the end of an era in pickleball as the arguable G.O.A.T. (greatest of all time), Simone Jardim, will be playing in her last scheduled pickleball tournament. The queen of pickleball announced at the end of last year that 2022 would be her final year on tour. While we may see more of her from time to time, this is the final stand as we know it.
ORDER YOUR CRBN NOW AND GET 10% WITH CODE THEDINK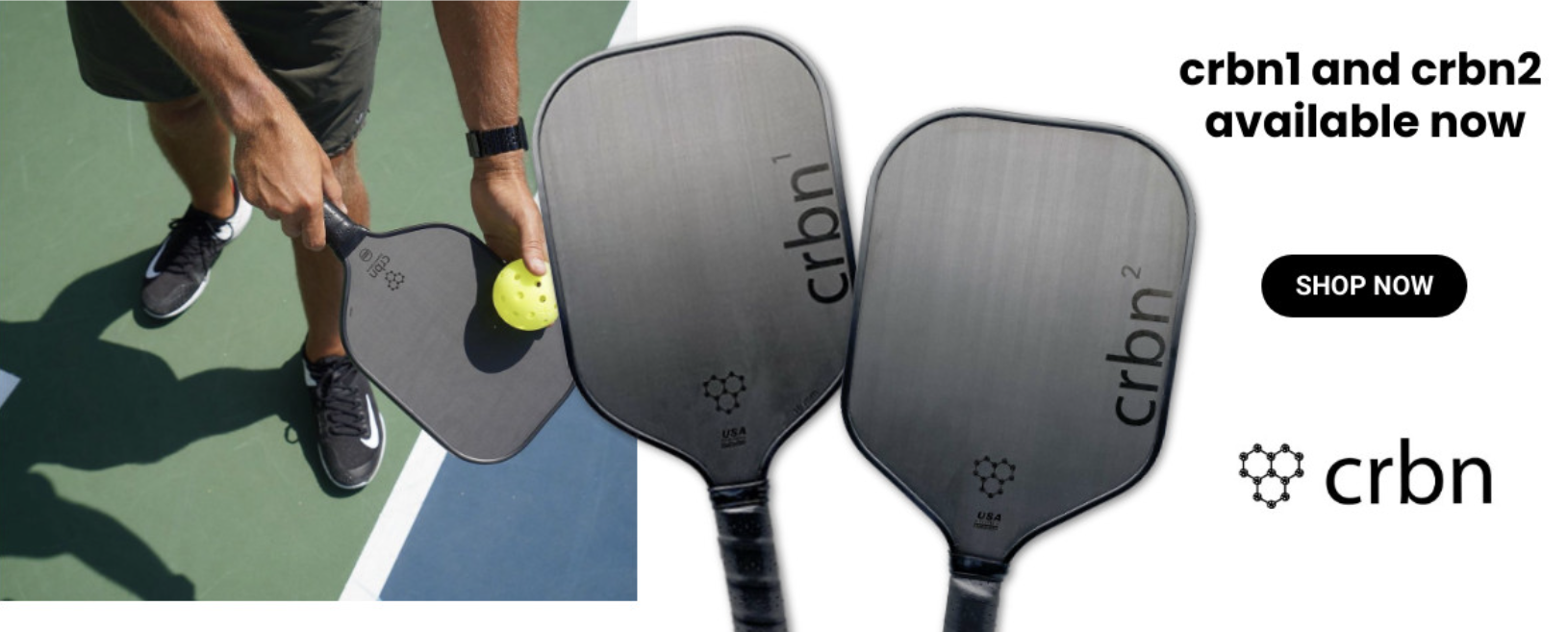 Men's Singles
Since this tournament starts on Thursday with singles, we'll do the same! This division is scheduled to field 42 competitors fighting for the podium. Leading the way are the three Johnsons (JW, Hunter and Yates), last APP tournament's gold medalist Julian Arnold and the Argentinian Federico Staksrud.

The defending APP Mesa Open champ John Cincola is in the bracket, newly-signed Ace pickleball player Gabriel Joseph and Dylan Frazier. Arnold has been in peak form as of late, even medaling in some PPA competitions. I think he takes the gold, but from there it's a toss up. We might even see an underdog like Joseph or Frazier make some noise against JW and Hunter. But, I don't think it will be enough for them to get by either of these two non-related Johnsons.

Medal predictions: 🥇Julian Arnold 🥈JW Johnson 🥉Hunter Johnson

Women's Singles
The fourth Johnson in the mix this weekend is Jorja! It was Jorja who took second to Irina Tereschenko in January this year. And without the crafty veteran in the mix this time around, Johnson will be looking to make that gold. The other two ladies that should end up on this podium are Mary Brascia and Lina Padegimaite.

This bracket is relatively thin, which paves the way for a new star to emerge. Could it be Milan Rane, Abbie Brooks or even a young up-and-comer like Alli Phillips? The wildcard in this bracket is Lauren Stratman, who has put up a very quiet but impressive 2022. She has done very well in women's and mixed doubles, but is missing some singles hardware. Will this be the tournament where she gets her first singles medal this year? Let's wait and see.

Medal predictions: 🥇Mary Brascia 🥈Jorja Johnson 🥉Lina Padegimaite
SHOP THE NEW FILA DOUBLE BOUNCE 3 PICKLEBALL SHOW AT FROMUTHPICKLEBALL.COM. GET 10%OFF WITH CODE 10DINK.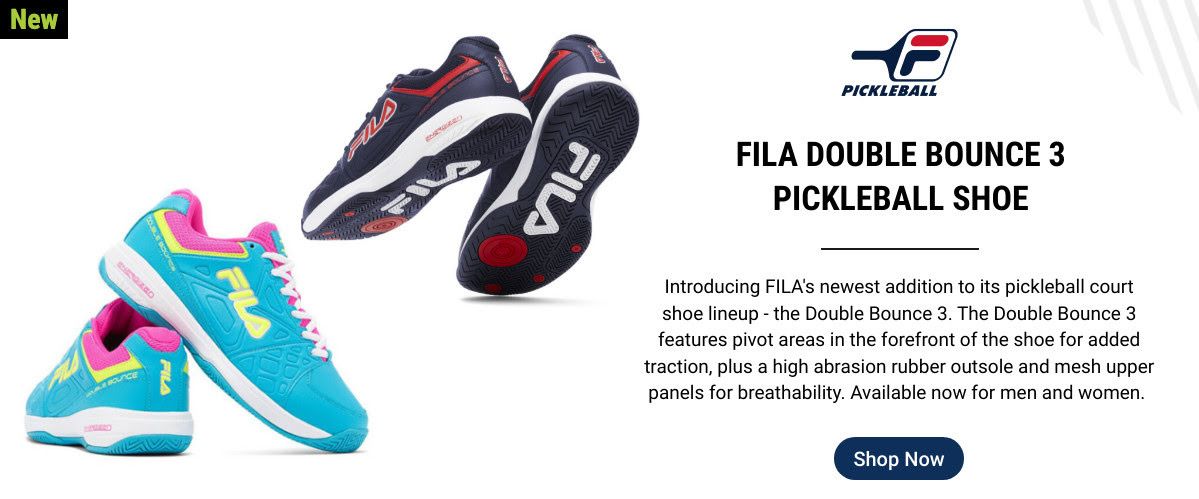 Mixed Doubles
Taking place on Friday, this division is absolutely stacked with talent. It's been a minute since Dekel Bar has won a medal in mixed, but he'll have the perfect opportunity with Andrea Koop. Koop is coming off of a double gold at the PPA Takeya Showcase by way of mixed doubles with AJ Koller and women's doubles with Vivienne David. Koop's ability to ward off attacks and set up her partner will allow Bar to play his game to the fullest.

Other contenders include Simone Jardim/Dylan Frazier, Jorja Johnson/DJ Young, Susannah Barr/Zane Navratil and Joola-sponsored team Lacy Schneemann/Staksrud. The Argentinian picked up his first mixed medal last weekend at the World Pickleball Open with Christa Gecheva and will look to add to that at an APP event. JW Johnson looks to be registered, but without a partner. So we'lll see if something changes on that side of things.

Medal predictions: 🥇Andrea Koop & Dekel Bar 🥈Simone Jardim & Dylan Frazier 🥉Susannah Bar & Zane Navratil

Men's Doubles
Now this is what I'm talking about! This division is featuring all the names we know and love, but with some unique partnerships! The one team that is staying the same and going into it as the favorites will be JW Johnson and Bar. From there, we have some cool partnerships like Young/Frazier, Staksrud/Chuck Taylor, Hayden Patriquin/Pablo Tellez.

Look for the energy to reach an absolute maximum with the combination of Rafa Hewett and the feisty Julian Arnold teaming up. If this team gets hot, look for them to make some serious noise verbally and with their play. I like this team to take second, leaving first to the favorites. From there it should be Frazier/Young, but Staksrud/Taylor might be able to shake this whole division up. The dark horses are the Johnson twins, Hunter and Yates, who have been drastically improving their doubles game. This would be a great tournament for them to get some upsets.

Medal predictions: 🥇JW Johnson & Dekel Bar 🥈Julian Arnold & Rafa Hewett 🥉Dylan Frazier & DJ Young
Women's Doubles
Simone's swansong. The former Fresno State University tennis player has been monumental in the pickleball world. She has been a staple on court in the pro circuit and has helped evolve the game through clinics and educational videos. The 43-year-old will team up with the youngest women in the event, Johnson, showing just how far pickleball has come. This team is coming in as one of the favorites, but it's hard to give them that top spot in a division full of top-tier talent.

Among those other teams are Koop/Stratman, Barr/Etta Wright, David/Padegimaite and the sisters Mary and Maggie Brascia. It's already been highlighted above, but Koop is coming into this tournament with an enormous amount of confidence and momentum. David, who was Koop's gold medal partner, will be looking to ride that same momentum, being paired with Padegimaite.

Until Koop comes back down to earth (if she ever does), there is no reason not to take her to win gold again. I think Wright and Barr narrowly make it into championship Sunday, but don't come out with the win. From there, it's really tough to say. I might be going with my heart a little too much here, but give me Jardim and Johnson to take third.

Medal predictions: 🥇Andrea Koop & Lauren Stratman 🥈Etta Wright & Susannah Barr 🥉Simone Jardim & Jorja Johnson

Weather
High 60s and partially cloudy will be the theme for this tournament. The good news is the wind will be at a minimum. If these weather predictions come true, that should mean that different sides of the court shouldn't really affect the matches.