Every week on the 'It Feels Right' podcast Adam Stone and Rob Nunnery breakdown the pro game and latest stories in pickleball. With that knowledge comes power and Stone has decided to use his knowledge to create Stone's Top 25, a power ranking based on the advanced algorithm inside of his head.
Up first, the Top 25 Men's Doubles. The list has been updated with the most recent version.
1. Ben Johns
2. Riley Newman
3. Matt Wright
4. JW Johnson
5. Dekel Bar
6. Dylan Frazier
7. Collin Johns
8. AJ Koller
9. Andrei Daescu
10. Tyson McGuffin
11. Tyler Loong
12. Jay Devilliers
13. Thomas Wilson
14. Zane Navratil
15. DJ Young
16. Kyle Yates
17. Erik Lange
18. Callan Dawson
19. Pat Smith
20. Travis Rettenmaier
21. Julian Arnold
22. Spencer Smith
23. Rafa Hewett
24. Brendon Long
25. Drake Bernstein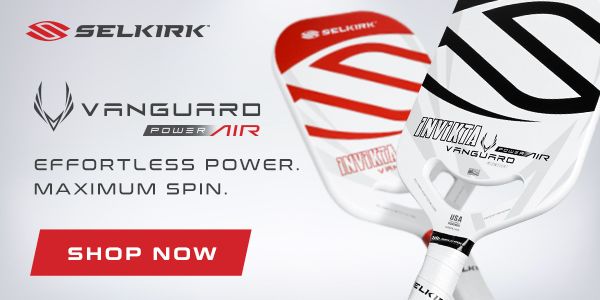 ---
The following week, Stone put out his Top 25 Women's Doubles rankings. This list was met with more controversy than the first. Take a look at how he breaks down the Top 25 and let us know if you agree.
Top 25 Women's Doubles
1. Anna Leigh Waters
2. Andrea Koop
3. Anna Bright
4. Jessie Irvine
5. Catherine Parenteau
6. Lucy Kovalova
7. Callie Smith
8. Simone Jardim
9. Jackie Kawamoto
10. Vivienne David
11. Lauren Stratman
12. Lea Jansen
13. Parris Todd
14. Jorja Johnson
15. Leigh Waters
16. Irina Tereschenko
17. Jade Kawamoto
18. Susannah Barr
19. Corrine Carr
20. Etta Wright
21. Maggie Remnyse
22. Michelle Esquivel
23. Allyce Jones
24. Mary Brascia
25. Lacy Schneemann
---
Top 25 Mixed Doubles - Men

1. Ben Johns
2. Riley Newman
3. JW Johnson
4. Jay Devillers
5. Dekel Bar
6. Dylan Frazier
7. Matt Wright
8. AJ Koller
9. DJ Young
10. Tyler Loong
11. Julian Arnold
12. Zane Navratil
13. Tyson McGuffin
14. Thomas Wilson
15. Rafa Hewett
16. Andrei Daescu
17. Kyle Yates
18. Pat Smith
19. James Ignatowich
20. Spencer Smith
21. Callan Dawson
22. Collin Johns
23. Chuck Taylor
24. Pablo Tellez
25. Rob Cassidy
Stay Tuned for more rankings from the It Feels Right Podcast