Boasting a plethora of features that cater to players of all levels, Ace Pickleball Club promises to redefine the pickleball experience.
Their first location opens today, 7/22, just outside Atlanta, Georgia.
But with an extensive network of over 30 franchises currently in development across 10 states, Ace's facilities are poised to become the go-to destination for pickleball lovers nationwide.
Court features
The facility features 14 professional-grade courts, meticulously designed to meet competition standards.
Unique to Ace: cameras above every court allow you to download your match footage and highlights directly to your phone.
Relive your greatest triumphs, analyze your strategies, and share your moments of glory with your picklesquad.
Session types
Ace believes that pickleball should be accessible to all, which is why they offer a diverse range of activities for everyone to enjoy.
From open play sessions that foster camaraderie and fun, to clinics conducted by expert coaches, the facility caters to players seeking both casual enjoyment and skill development.
For those craving an adrenaline rush, get ready to participate in exhilarating tournaments and events that will test your mettle.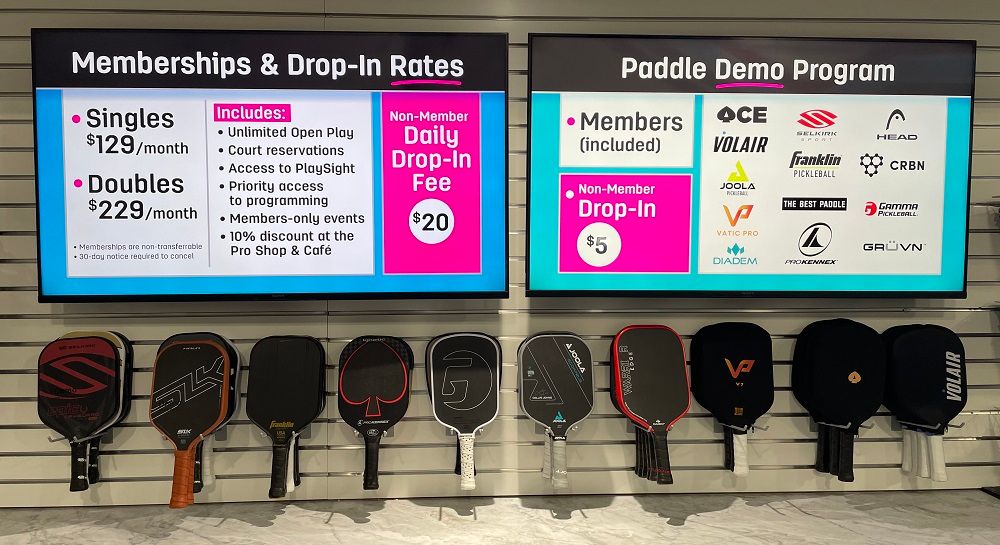 Membership perks
Become a member and indulge in exclusive perks that are sure to elevate your pickleball experience.
Enjoy priority court reservations, ensuring you get your desired playing times.
A free demo program lets you try out the latest equipment, while open play priority ensures members always have the first pick when it comes to the game.
Hesitant about commitment? Fret not! Drop-ins are always welcome, too.
Whether you're a visitor passing through or simply want to try their facility before becoming a member, Ace Pickleball Club encourages you to experience the joy of pickleball in their welcoming and vibrant community.
---