The PPA is going back-to-back weekends, this time heading to the northernmost state in the continental United States (Minnesota) for the Indoor Championships in Lakeville. Luckily for these competitors, they won't have to play outside and deal with the 19 F high on Thursday and low of -9 F🥶🥶.

Anna Leigh Waters and Ben Johns are both sitting this one out, which will give us five new number one seeds for the first time this year! So, the divisions are extremely wide open and up for the taking!

Catch the action on PPA TV starting with singles on Thursday, mixed doubles Friday, gender doubles Saturday and all gold medal matches on Sunday! Let's break down these brackets.
Men's Singles
With no Johns or Tyson McGuffin in the bracket, the Argentinian Federico Staksrud moves into the number one seed, with the Flying Frenchman Jay Devilliers as the number two seed. These two headlined the men's singles final last weekend in Arizona with Staksrud taking home the gold in the "World Cup rematch." And the way the seeding lineups for this one, we could end up seeing the World Cup rematch, rematch going down on championship Sunday.

JW Johnson and Dylan Frazier, who both sat out of singles last tournament, are back in the lineup and should both make runs on Thursday. While Frazier took bronze in the first PPA tournament this year, Johnson has failed to get on the podium thus far. This could be the weekend he changes that.

Keep a special eye on Christian Alshon, who won the consolation bracket last weekend, which under the new PPA format was good enough for a fifth place finish. The self-named Tweener King, due to his borderline obsession with hitting shots between his legs, is coming in with some confidence and should put on another show in the land of 10,000 lakes.

Podium Predictions:
🥇Federico Staksrud 🥈JW Johnson 🥉Jay Devilliers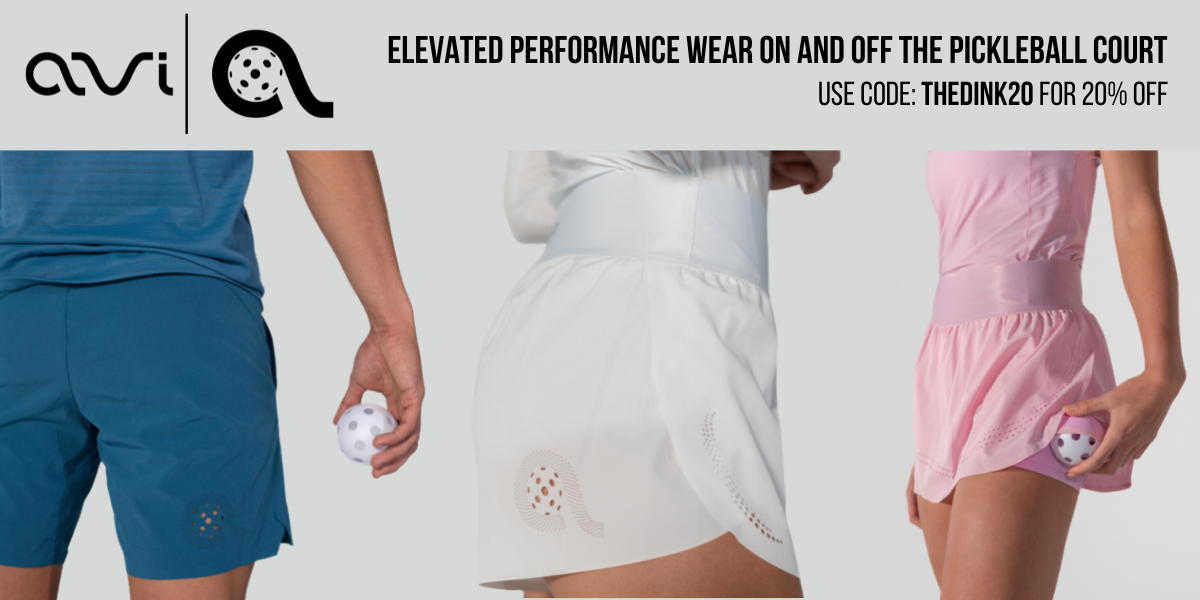 Performance wear from Avi Athletics will instantly become your go-to pickleball gear. Save 20% with code THEDINK20.
Women's Singles
With no Anna Leigh Waters in the bracket, it's Lea Jansen that moves into the number one seed over Catherine Parenteau. With Jansen winning silver last week, she jumped Parenteau in the women's singles overall standings, which now gives her the number one seed for this tournament. In future tournaments with ALW playing, Jansen will fall into the two seed.  
In the first two tournaments this year, this division was a three-women race between Waters, Parenteau and Jansen. But that changed last weekend when Mary Brascia knocked out Parenteau early on, which eventually allowed former professional tennis player Salome Devidze to take third. I don't see Parenteau doing the same this weekend, so she should be in the finals against Jansen come Sunday.

But that leaves bronze in question. I like Devidze and Irina Terschenko to get into the semi-finals, but lose to Jansen and Parenteau, respectively. Those losses will automatically spawn them into the bronze medal match against each other. And in recent history, Tereschenko has had the upper hand in those battles. In addition, Tereschenko's mind and moxie seem bulletproof to Devidze's sometimes very questionable line calls.

Podium Predictions:
🥇Lea Jansen 🥈Catherine Parenteau 🥉Irina Tereschenko

Mixed Doubles
Anna Bright and Riley Newman are the one seeds in this bracket and the clear favorites after their gold medal performance last weekend against the siblings Jorja and JW Johnson. The Johnsons will certainly be hungry to get some revenge after losing in a five-game thriller. If these two teams stack up some wins, they'll collide in the semi-finals, which will create a championship-like atmosphere.

However, both of these teams are going to be tested significantly if they're going to make it that far. Bright/Newman will most likely have to beat Jackie Kawamoto/Dekel Bar and Andrea Koop/AJ Koller. For the Johnsons, their toughest match will probably come against newly-formed duo Catherine Parenteau/James Ignatowich. It will be interesting to see how this team lines up, especially as Ignatowich appears to be favoring his backhand in the middle in mixed doubles.

On the lower half of the bracket, Jessie Irvine and Jay Devilliers are rekindling a partnership from 2022. Standing in their way will be the number two seeds Lucy Kovalova/Matt Wright along with another new duo Callie Smith and Dylan Frazier. As if that wasn't enough, the reigning bronze medalists Vivienne David/Thomas Wilson are certainly hungry for some championship action.
Podium Predictions:
🥇Anna Bright & Riley Newman 🥈Lucy Kovalova & Matt Wright 🥉Jorja Johnson & JW Johnson

Men's Doubles
This should be the tournament where Newman/Wright get their first men's doubles gold medals of the year; but knowing them it won't be 100% satisfying with Ben Johns out of the bracket. Newman/Wright have shown that they are easily the second best team in the world, by consistently beating any team in their way of a championship showdown against the Johns brothers.

To make things interesting, Collin Johns will be in attendance alongside Ignatowich. Like Iggy in mixed, I'm curious to see how this team is going to lineup. While they might start off with Ignatowich on the left side, I could see this team switching it up occasionally to get more out of his very offensive backhand. Johns is also much more comfortable playing on the left, compared to him even a year ago.

This tournament would have been a great chance for Johnson/Frazier to get into championship Sunday, but they're on the same side of the bracket as Newman/Wright, who have consistently beaten them this year. Instead, look for Bar/Koller to benefit from being on the opposite side of Newman/Wright to make a go at it.

Lastly, pay special attention to Aanik Dohani/Amrik Donkena who shocked the pickleball world last year at the APP Chicago Open by beating Thomas Wilson/DJ Young with nonstop drives and speedups. They don't play tournaments too often, but when they do, they're absolutely electrifying and can seriously contend with top teams.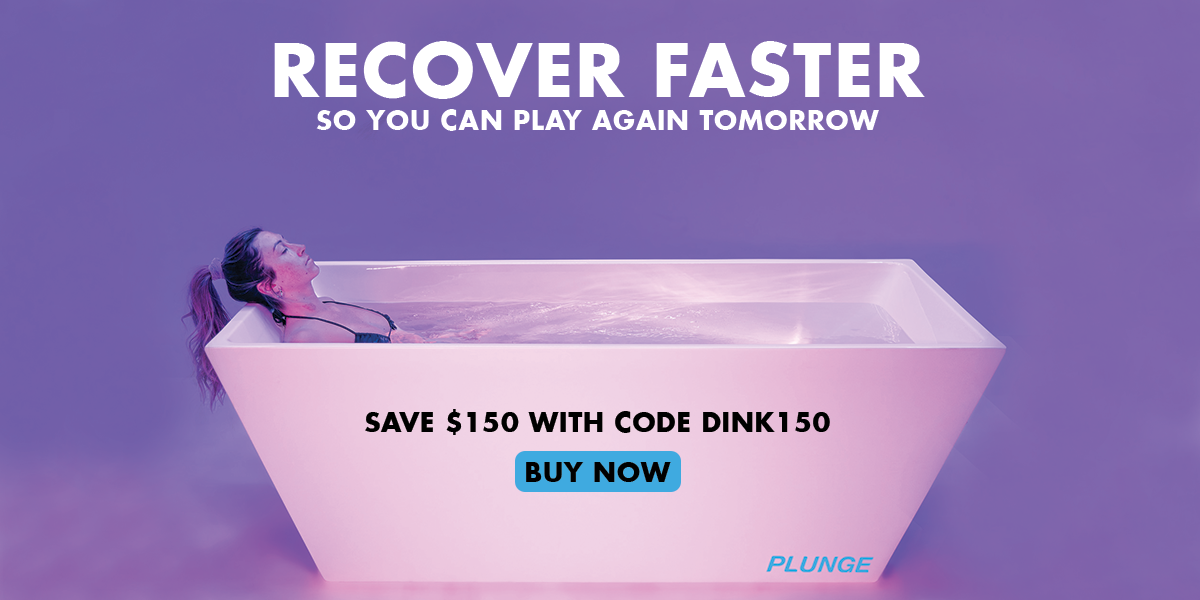 The Cold Plunge is changing the way athletes recover. This revolutionary cold tub has a myriad of health benefits including lowering inflammation, reducing chronic pain and increasing blood flow. Check them out today

Podium Predictions:
🥇Riley Newman & Matt Wright 🥈Dekel Bar & AJ Koller 🥉JW Johnson & Dylan Frazier

Women's Doubles
Kovalova/Smith are in the one spot for this tournament, but they may be experiencing some PTSD after getting upset by the number 17 seeds the last time they were favored. While I think they get by the lower seeds in the early rounds this time, they will face some trouble against either Parenteau/Johnson or Koop/Bright. If I had to pick one, I think Koop and Bright are a little bit more threatening, though Johnson has proven she's on a new level as of late.

On the other side of this bracket we have Allyce Jones/Jansen who enter as the number two seeds and have been playing some spectacular pickleball in their last two tournaments by medaling in both. In addition, last weekend's silver medalists Kawamoto/Irvine are running it back and should definitely be in medal contention.

With Waters out of the bracket, there isn't really a team that enters as the clear favorites. Theoretically that would go to the one seeds, but they've been pretty shaky in their last two tourneys. Instead I'm looking at Kawamoto/Irvine and Bright/Koop. If they meet in the finals, it will be the classic offense versus defense matchup. And you know what they say!

Podium Predictions:
🥇Jackie Kawamoto & Jessie Irvine 🥈Anna Bright & Andrea Koop 🥉Allyce Jones & Lea Jansen
The pro pickleball game moves fast. Luckily, we do, too. Subscribe to our newsletter to keep track of pro matches: