Men's doubles: 🥇DJ Young & Mario Barrientos 🥈Connor Garnett & Derek Shearer 🥉Hayden Patriquin & Wyatt Stone
Women's doubles: 🥇Mary Brascia & Maggie Brascia 🥈Susannah Barr & Lina Padegimaite 🥉Anna Bright & Beth Bellamy
Mixed doubles: 🥇Maggie Brascia & Hayden Patriquin 🥈Anna Bright & DJ Young 🥉Lacy Schneemann & Zach Taylor
Men's singles: 🥇Kyle Lewis 🥈Connor Garnett 🥉Zach Taylor
Women's singles: Was not scheduled😢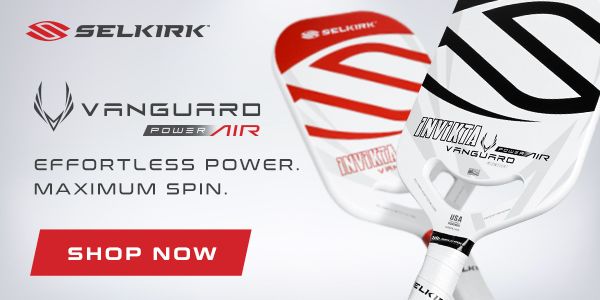 It was a weekend of firsts at the APP Sacramento Open! Six first-time pro medalists and three new gold medal medalists put on a show in California's capital. Maggie Brascia led the way with double gold and Big H (Hayden Patriquin) finally got what he had been searching for.

Connor Garnett got a double silver in his first pro tournament ever
DJ Young and Anna Bright led the APP-regulars with two medals each
Top-3 senior pro Beth Bellamy took bronze in 19+ women's pro doubles

With the majority of the APP's top pros taking a rest last weekend, APP-staples and newcomers alike were hungrier than ever for a chance to get on the podium. This tournament also gave fans an awesome opportunity to see some new faces and a better understanding of the pro pickleball hierarchy.

Brascia was all defense and setting up her partner, Patriquin, in mixed doubles on Friday, as they battled back to double dip against the one seeds and favorites Young and Bright. With his snappy forehands, quick hands and agility, Patriquin showed that his game has really come full circle.
Then Brascia completely changed her game for women's doubles on Saturday to be aggressive and big in the middle, alongside her sister Mary, as they beat Susannah Barr and Lina Padegimaite in the finals. While Mary is the sister with more pro experience, they leaned on Maggie to get key points and wins by keeping her forehand in the middle. Both sisters did an excellent job at using their defense to stay in points and speeding balls up at the perfect time to end them.

Senior pro, Beth Bellamy, showed that there is no age limit to the 19+ pro division by taking bronze with Bright as her partner. She relied on her smarts, technical shotmaking and her partner to make it to the podium.

In his first pro tournament ever, Garnett showed glimpses of the evolution of men's doubles by relentlessly attacking his way to a silver medal, with another first-time medalist, Derek Shearer. While Garnett had the total package working, he really shined with his backhand speed-ups, constantly giving his opponents something to think about. They ultimately came up a little short to Young and Mario Barrientos in the gold medal match.

Garnett, who played collegiate tennis at Santa Clara University, wasn't finished. He suited back up on Sunday and took another silver in men's singles. However, that day was owned by Kyle Lewis, who got his first pro gold medal. Lewis, who won bronze in singles at the APP So Cal Classic in June, showed that California might just be his lucky state, by taking a gold in the Golden State.
Rounding out the brackets were Zach Taylor and Lacy Schneemann with three medals collectively. The relatively new pickleball pros took bronze as a team in mixed doubles, with Taylor going on to earn another third-place finish in singles. Schneemann could have been on that same trajectory, but was unfortunately thwarted by the tournament not even having a women's pro singles bracket.