The APP Tour released their 2023 schedule today. The new schedule has 20 events throughout the US and even one stop in Canada.
The 2023 tour will follow a different format that includes 4 Majors, and 2 Championships.
The Spring  Championship event will be the second annual stop at the Billie Jean King Tennis Center in NYC, May 24-28. The Fall Championship event will be Nov 29 - Dec 3 at Bell Bank Park in Mesa, AZ
The full schedule is available in the press release below.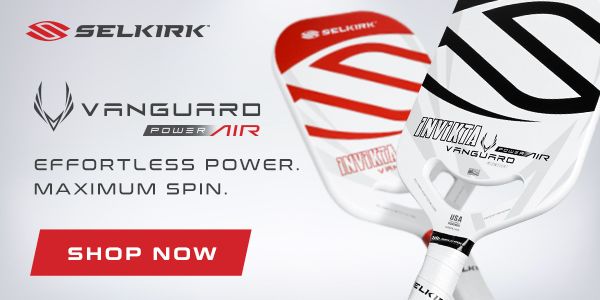 ---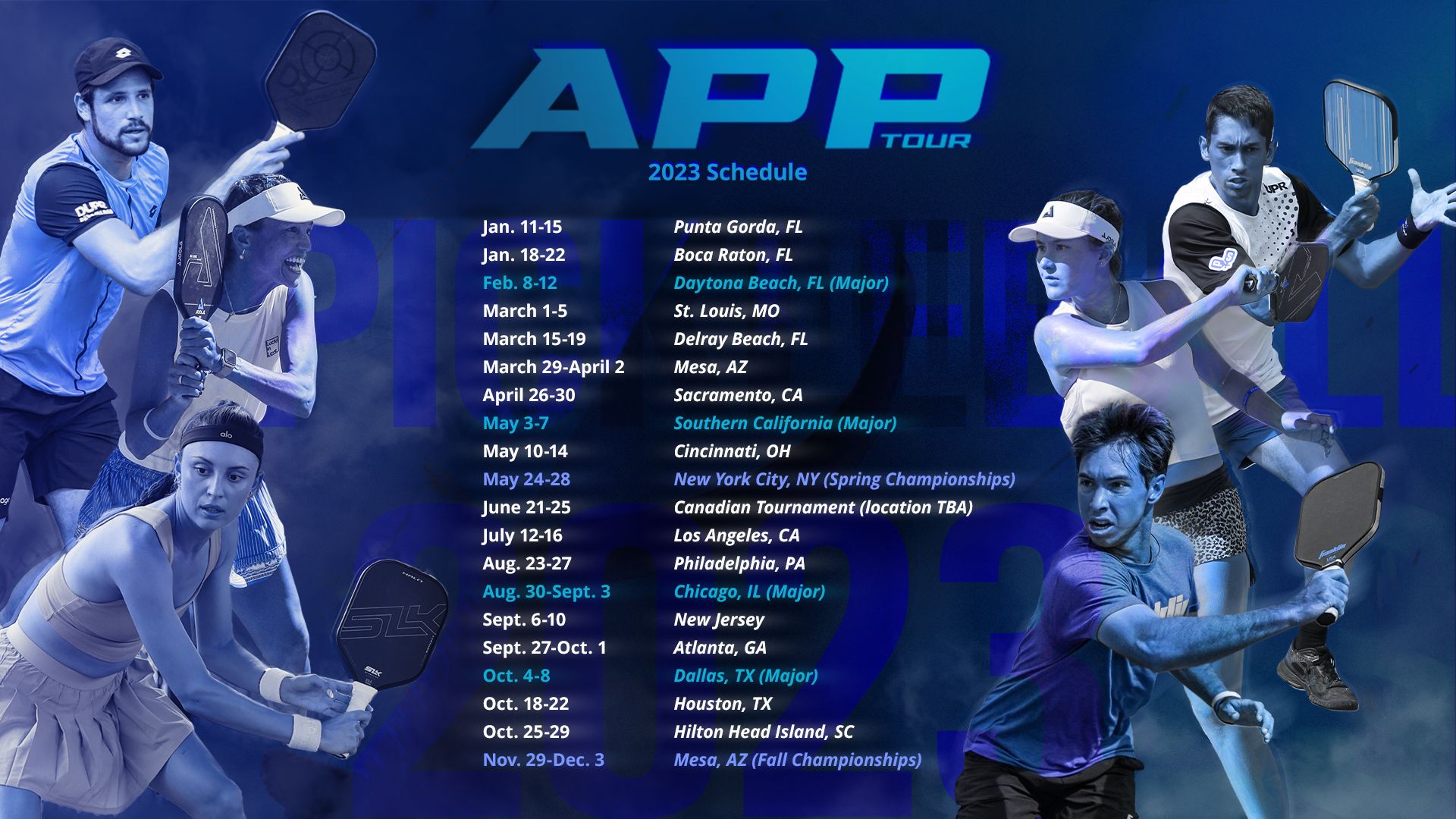 Association of Pickleball Professionals Announces 2023 Tour Schedule
Twenty Tour stops, four Majors, two Championships highlight 2023 campaign, which begins January 11
CHICAGO – The Association of Pickleball Professionals (APP) announced its 2023 Tour schedule today, revealing the first of many major enhancements to its annual calendar. Twenty tour stops comprise the schedule, highlighted by four Major tournaments and two Championship events – the Spring Championships in New York City and the Fall Championships in Mesa, Ariz.
Two Major tournaments will take place prior to each of the Spring and Fall Championships, respectively. The Spring Majors will take place in Daytona Beach, Fla., and Southern California ahead of the Spring Championships in New York City, while the Fall Majors will be held in Chicago and Dallas leading up to the Fall Championships in Mesa, Ariz.
Throughout the 20 tournaments currently scheduled, the 2023 APP Tour will offer opportunities for open pros, senior pros, super senior pros and amateurs.
In a historic first, the APP Tour will compete in Canada from June 21-25, continuing to extend the organization and sport's visibility and presence in markets across the globe.
"We are thrilled to announce the North American schedule for the APP's fourth season," said Ken Herrmann, founder of the APP. "It's hard to believe the growth and passion for pickleball around the country and world, and we are incredibly proud to be delivering another robust tournament schedule for our professionals and competitive amateurs.
"The 2023 schedule again includes historic venues and terrific markets. We also are excited to see our professionals compete in our new format and structure with four Majors and two Championships up for grabs."
Future schedules for the APP Next Gen Series, International Series, and Collegiate Series, along with tournament prize pools, will be announced in the coming weeks. Additional information on USA Pickleball National Championship Series and Golden Ticket events will be announced soon.
2023 APP Tour Schedule
Date                                                   Location
Jan. 11-15                                         Punta Gorda, Fla.
Jan. 18-22                                         Boca Raton, Fla.
Feb. 8-12                                           Daytona Beach, Fla. ^
March 1-5                                         St. Louis, Mo.
March 15-19                                     Delray Beach, Fla.
March 29-April 2                            Mesa, Ariz.
April 26-30                                      Sacramento, Calif.
May 3-7                                            Southern California ^
May 10-14                                        Cincinnati, Ohio
May 24-28                                        New York City, N.Y. *
June 21-25                                        Canadian Tournament (location TBD)
July 12-16                                          Los Angeles, Calif.
Aug. 23-27                                        Philadelphia, Pa.
Aug. 30-Sep. 3                                 Chicago, Ill. ^
Sep. 6-10                                           New Jersey
Sep. 27-Oct. 1                                  Atlanta, Ga.
Oct. 4-8                                             Dallas, Texas ^
Oct. 18-22                                         Houston, Texas
Oct. 25-29                                         Hilton Head Island, S.C.
Nov. 29-Dec. 3                                 Mesa, Ariz. *
^ designates Major tournament
* designates Spring/Fall Championships