This is your chance to play DUPR Fantasy Pickleball for season one of MLP!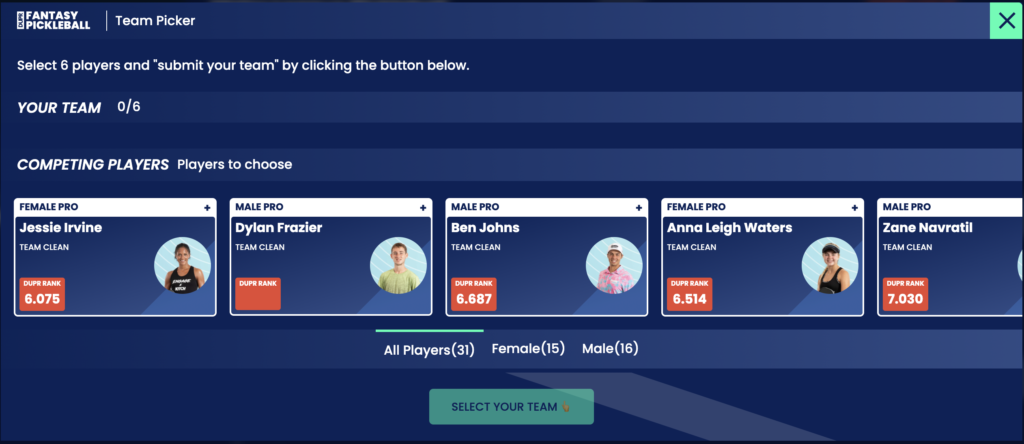 How it works:
You select 3 women's players and 3 men's from the MLP field and try to accumulate the highest point total possible.
We still have some questions about how singles will come into play, but it looks like singles points will be included in the total. This gives a little more incentive to pick a stronger singles player if you are in between two choices.
Each player is guaranteed the chance at 210 points over the course of the weekend. 15 points per game, 2 games per match, 7 matches total. I assume singles points will count for individuals and not for the whole team so each tie-breakers gives another chance at 4 or 8 points.
If the team score (15) counts for the individual then there is a huge upside to your team playing in a tie-break.
If the finals are included, it will also give players another chance at 30+ points, so there is obviously valuable to take teams that will be playing in the DUPR Bowl.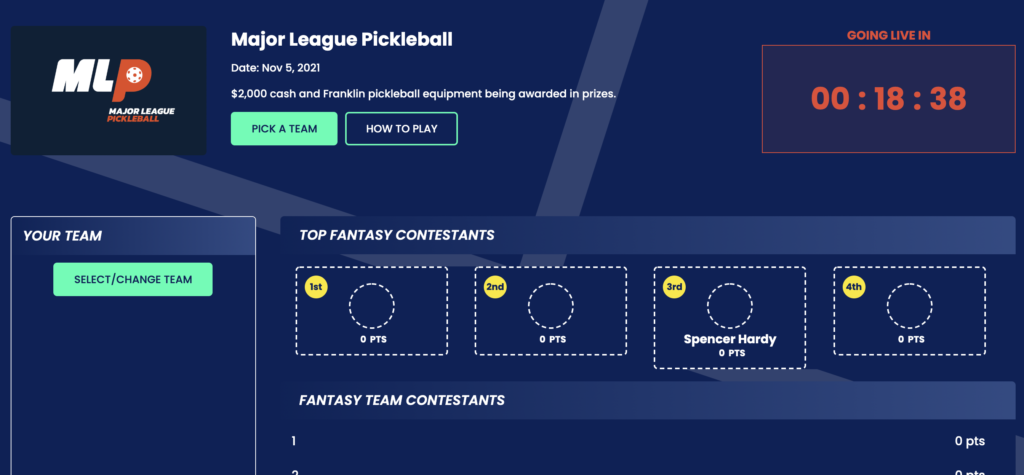 My Picks:
Now that we know the format let's take a look at my picks.
Ben Johns – This one is obvious, he is a winning machine.
Riley Newman – One of the top players in the world and in a setting where partners are scrambled, He gets to play with his sister Lindsey Newman. I expect them to be successful in the mixed field, but the men's doubles is more of a question mark. Playing with Andre Daescu for the first time has tons of potential but we will have to see if that potential will translate into wins.
Vivienne David – I think David is in a good spot to rack up the points in MLP. She and Lea Jansen had some success at the APP Hilton Head Open. I am choosing her over Jansen because I think she will be playing with Zane Navratil in mixed doubles. Hopefully, they are matched against the #2 mixed doubles teams in most matches and they are able to get wins there.
Dekel Bar – Bar gets to play alongside is men's doubles partner and Callie Smith in mixed doubles. They are going to be tough to beat in this competition. Bar is also a strong singles player, so if there is potential for points there, he can help secure those.
Lindsey Newman – I am anticipating the Pickleball Ranchers to make it to the finals so the extra points here can really separate Newman from the rest of the field. It will be interesting to see if she is able to create offense with Leigh Waters in women's doubles but the success with Riley should both of them a headstart.
_________ _________ – I'm leaving the sixth pick open for you to fill in the blank. Look for someone on a team that you think will make it to the finals.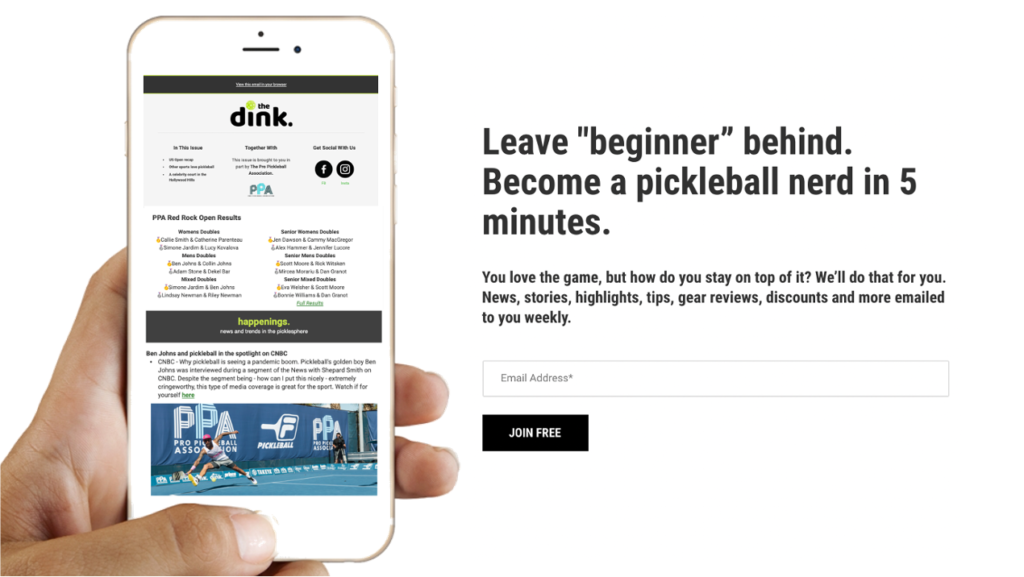 Jump onto the DUPR Fantasy Pickleball site to get your picks in before the action starts at 8:00am tomorrow!